If you're looking to become an Enrolled Agent and pass the IRS Special Enrollment Examination (SEE), the best first step to take is to find the right preparation course to guide you through your studies. In such a competitive hiring environment, it's becoming increasingly more important to stand out from the crowd when lined up with other potential employees. The review course you choose — and how well you do on the exams — could be a deciding factor when the hiring officer makes that final decision.
But it doesn't have to be so stressful if you do some preliminary research to find the best options:
We've done the research for you and gathered the top 5 IRS Enrolled Agent Special Enrollment Exam prep courses in one list so you don't have to add more homework to your already busy schedule. Check out our reviews below!
1. Surgent EA Review Course
Surgent Accounting and Financial Education are consistently among the highest rated online tax preparation courses— and for very good reason. They offer excellent study materials for many different disciplines, and their Enrolled Agent course review is no different.
Surgent provides cohesive and comprehensive coverage of course materials, while providing all enrolled students individual learning experiences through their use of Adaptive Learning Technology. This technology works by discerning where your strengths and weaknesses are so it can fine-tune an effective study schedule for each student.
In addition to their learning technology, Surgent provides a large library of practice questions, more than 25 video lectures, unlimited practice exams, printed textbooks, flashcards, and one-on-one coaching. These are available on both desktop and mobile applications to ensure that you're making the most of your free study time to crush the Enrolled Agent Exams.
Surgent EA Review Features
Over 1,800 Practice Questions
Unlimited Amount of Practice Exams
Flashcards
Adaptive Learning Technology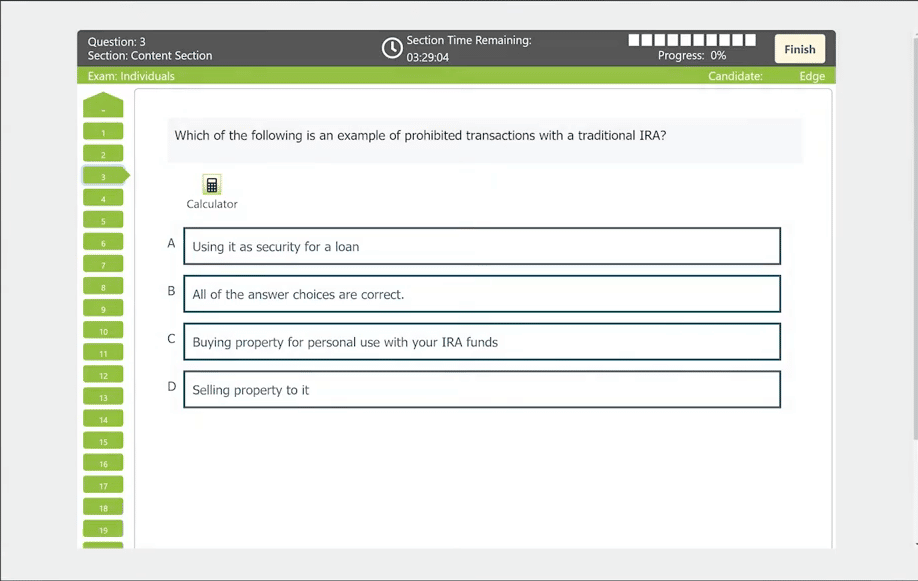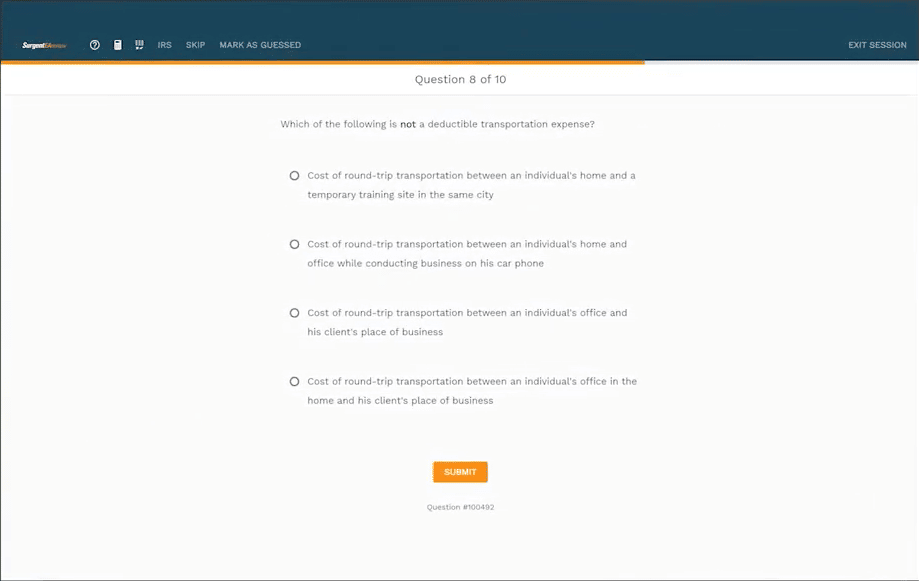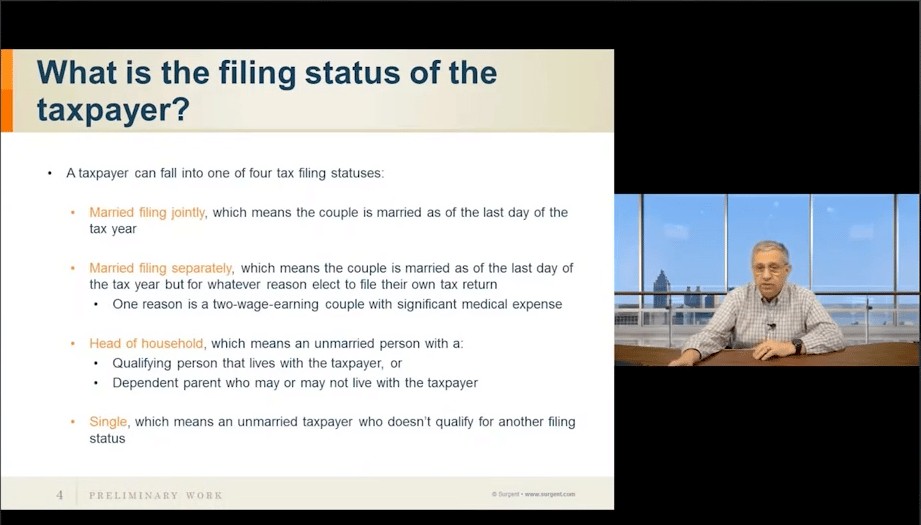 Surgent EA Pros and Cons
Extremely intuitive adaptive learning technology is the best currently available for aspiring tax preparers.
Ultimate Pass includes 1-on-1 instruction, which allows you to get instant feedback on specific practice questions or exam subjects.
Includes both audio and video lectures, so it's easier to multitask while studying.
High quality print textbooks elaborate on concepts covered in the lectures and tested on the practice quizzes.
Bottom Line: Surgent has something that works for every type of student, and it's hard to go wrong by choosing them to prepare you for the Special Enrollment Exam.
TAKE ME TO SURGENT FOR ENROLLED AGENTS
---
2. Gleim EA Review
Gleim's EA Review Course matches the Enrolled Agent exams as closely as possible when providing their students with tax compliance instruction. By providing such a close approximation to the actual Special Enrollment Examination, they ensure the student is familiar and comfortable in the exam environment.
Gleim EA Review includes more than 4,000 practice questions, unlimited practice exams, both digital and printed textbooks, digital flashcards, and access to their video lectures. In addition to all the amazing study materials listed above, you also have access to their fascinating SmartAdapt education technology; this allows you to focus on federal tax matters you struggle to understand and assess the best method of attacking those areas. Basically, Gleim wants you to be comfortable and prepared for your IRS examinations— which is all a student can ask for.
Gleim EA Review Features
Over 4,000 practice questions.
SmartAdapt learning technology.
Unlimited practice exams
Both digital and printed books.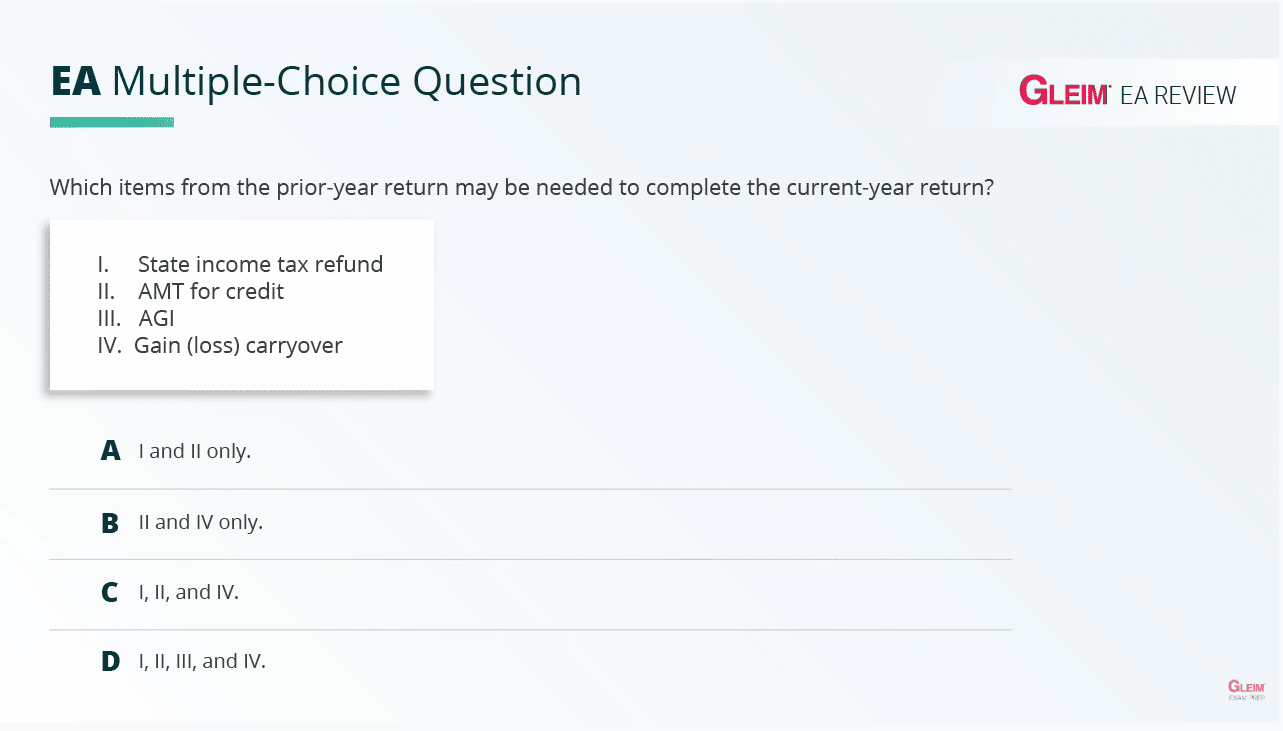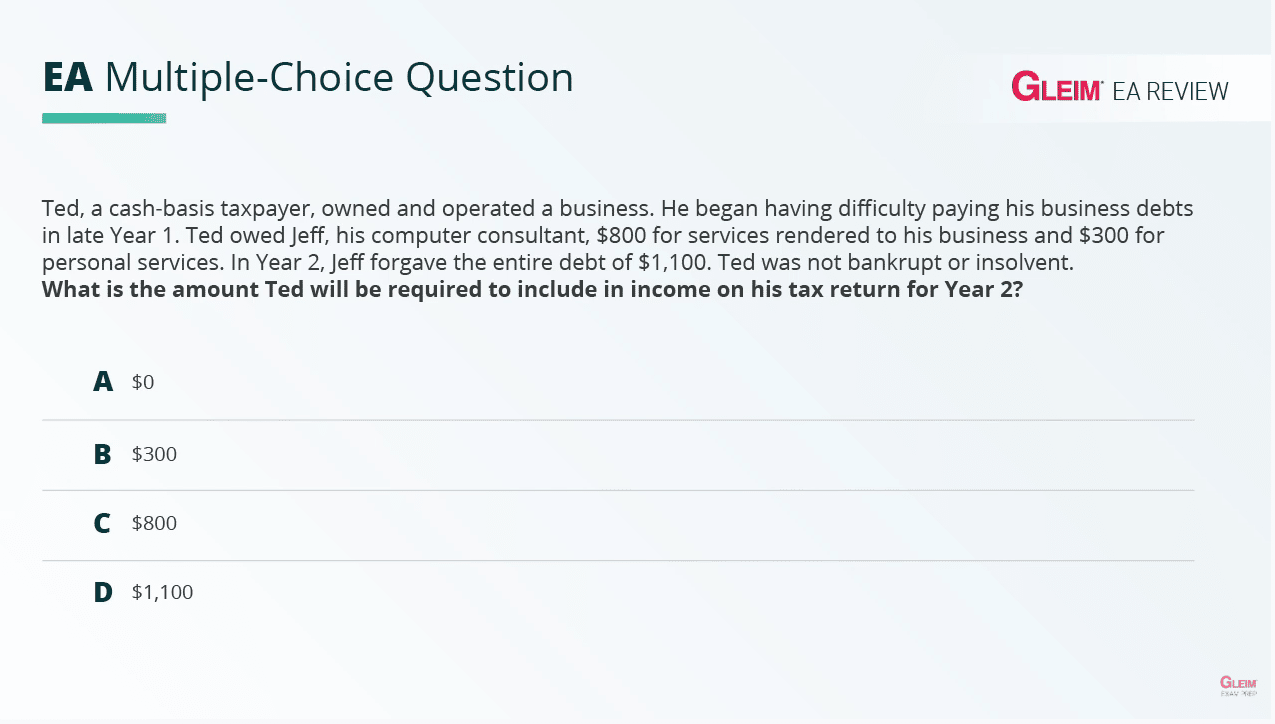 Gleim EA Pros and Cons
The ability to create custom practice exams means you can consistently drill in a realistic exam environment through the use of their gargantuan practice question bank.
SmartAdapt allows you to focus on sections of the exam that you may not fully understand, which ensures you earn the highest score possible.
With such heavy reliance on practice questions, Gleim's Instruction methods can be repetitive.
Bottom Line: Gleim offers one of the largest collections of practice questions, which makes them a terrific study resource if you want to practice in a realistic exam setting.
TAKE ME TO GLEIM FOR ENROLLED AGENTS
---
3. Fast Forward Academy EA Review
Fast Forward Academy's EA Review is a great choice for test takers on a budget, or a student that has their savings account on their mind. Where Fast Forward Academy really shines is in their video lecture content that provides educational and intricately polished video content.
In addition to the great video lecture material, this course provides access to a community forum so students can easily share their progress and reach out for help with challenging areas. This is an invaluable asset that used to only be available when attending in-person classes.
Fast Forward EA Review Features:
3,500 Practice Questions
Access to the community forum
10+ hours of video lectures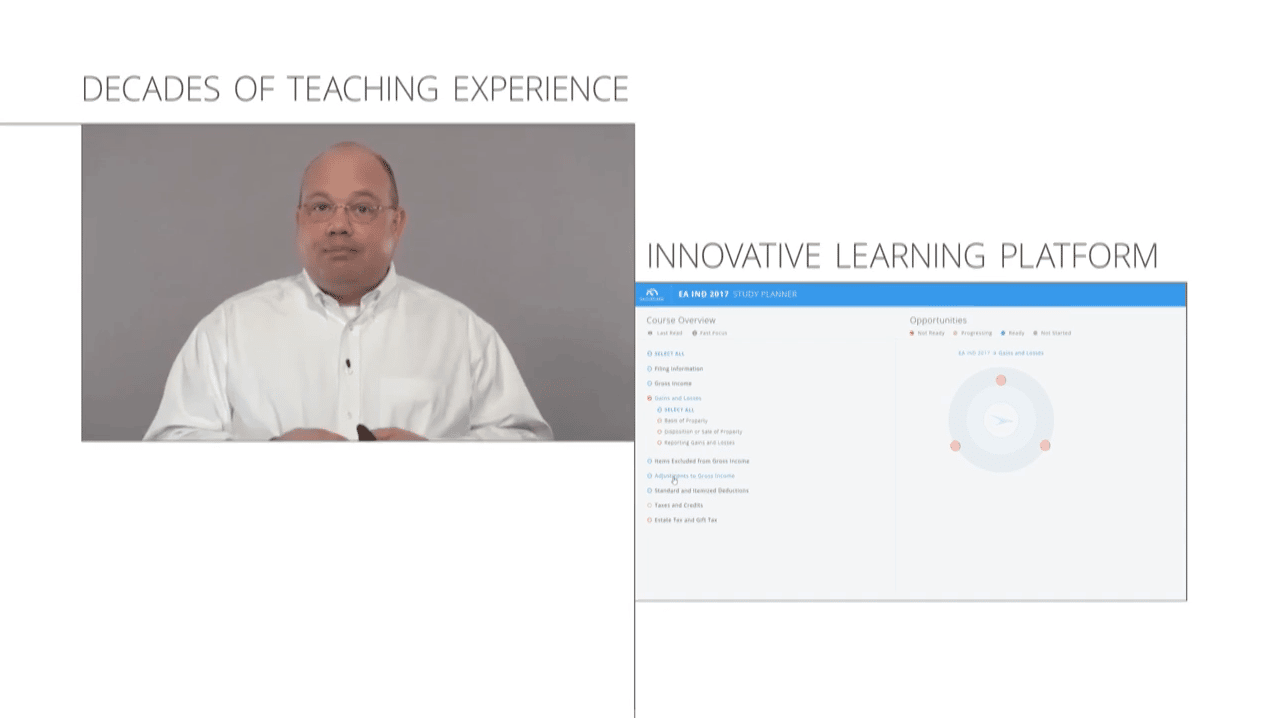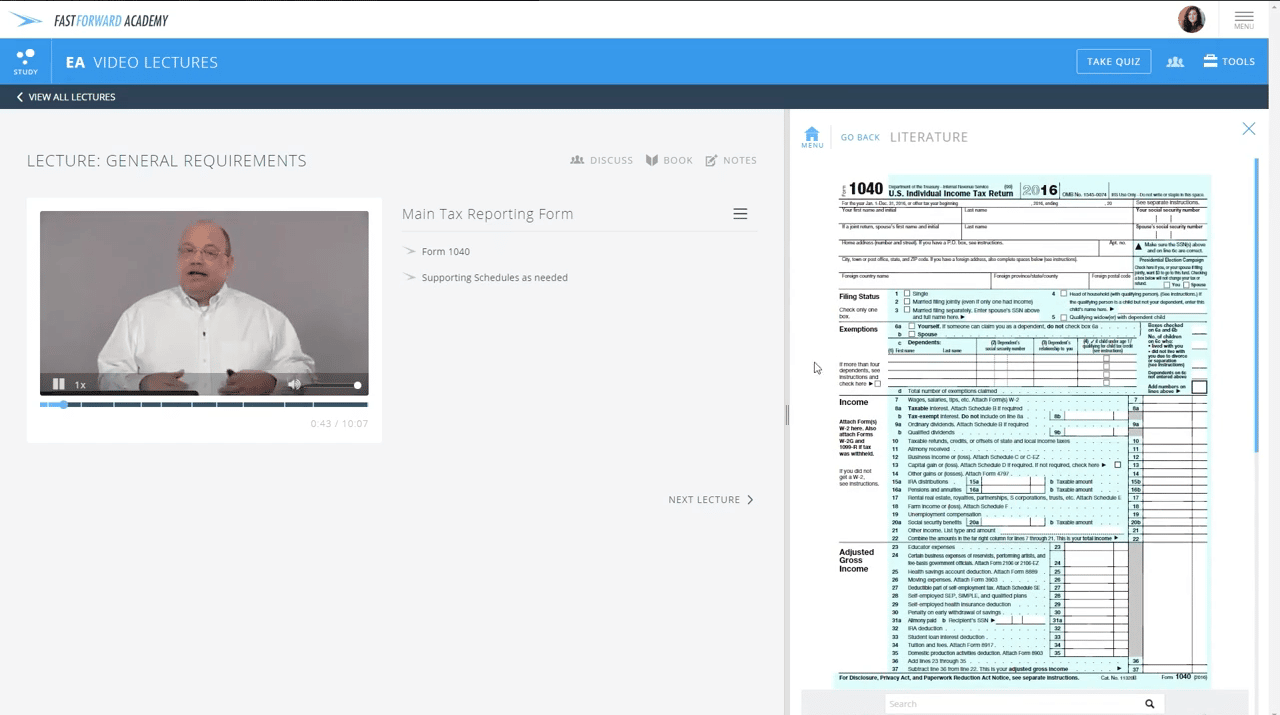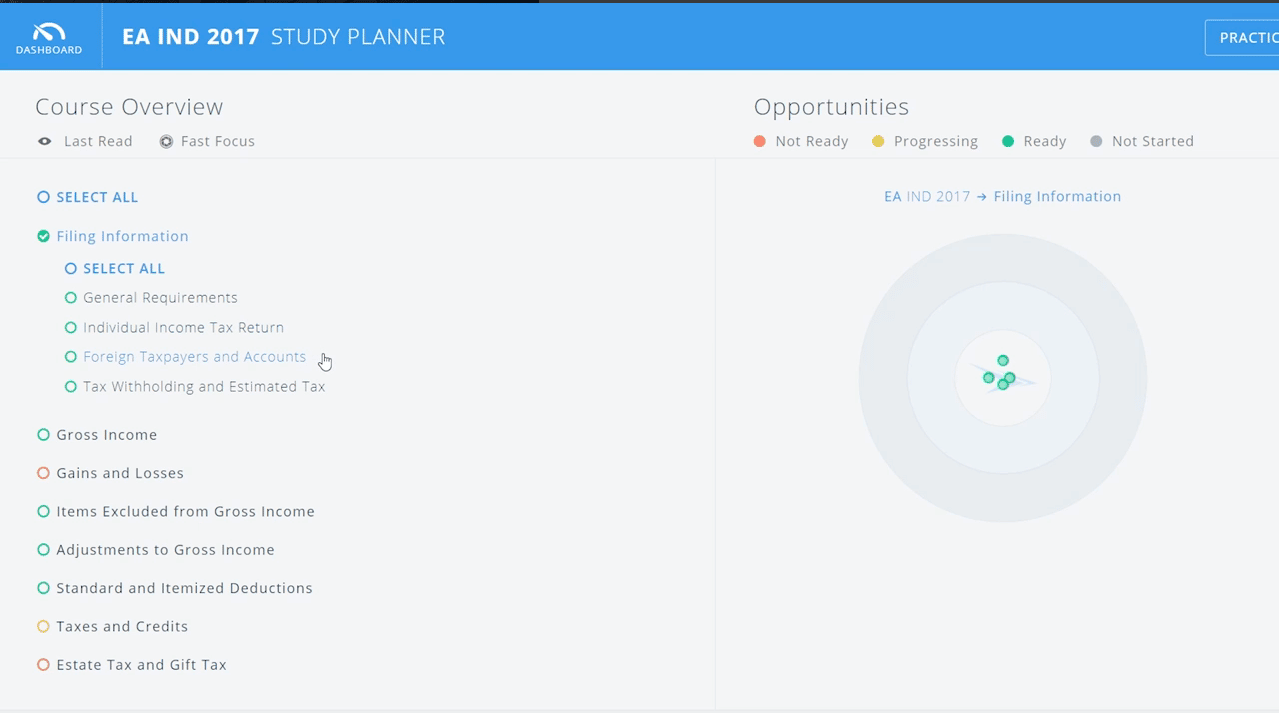 Fast Forward Academy EA Pros and Cons
High-quality video lectures make this one of the best sources of video content on becoming an Enrolled Agent.
Fast Forward Academy is very affordable and offers a decent collection of content for the price.
Bottom Line: With such unique offerings, the price of Fast Forward Academy's EA course review is surprisingly low, making it a great choice for test takers who learn best by video content and enjoy keeping their hard-earned money in their wallets.
TAKE ME TO FAST FORWARD ACADEMY
---
4. Lambers EA Review Course
Lambers EA review course offers a multitude of choices for accounting students looking to review exam content.  Whether you're looking for audio lectures, video materials, or old-fashioned practice questions, you can find it with Lambers. Additionally, their review package includes a surprisingly effective Flash Trainer program, which gives a new take on an old method of digital flashcards. Coupled with their Flash Trainer is another wonderful adaptive learning technology to fine-tune student educational needs. While Lambers offers many tools for studying for the Enrolled Agent exam, their video lecture content can feel as if it's lacking the engaging polish that Fast Forward Academy provides.
Lambers EA Review Features
Over 2,100 practice questions
12 Month course access.
Flash Trainer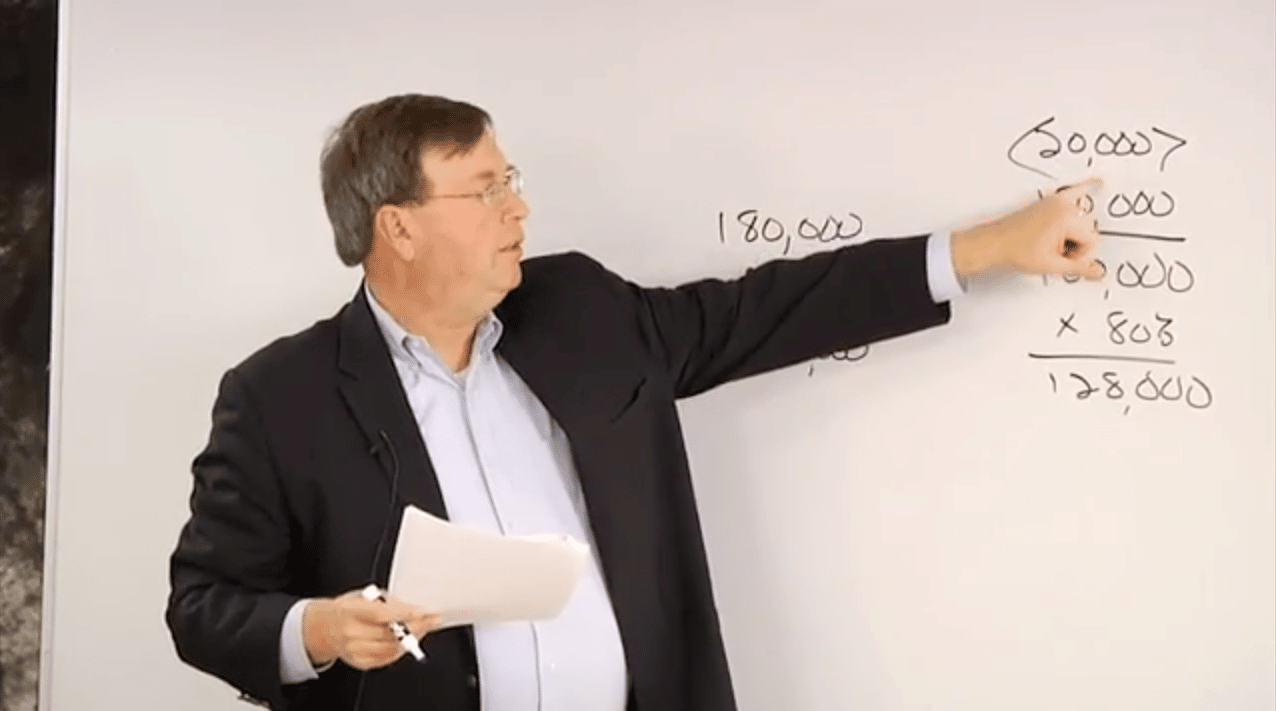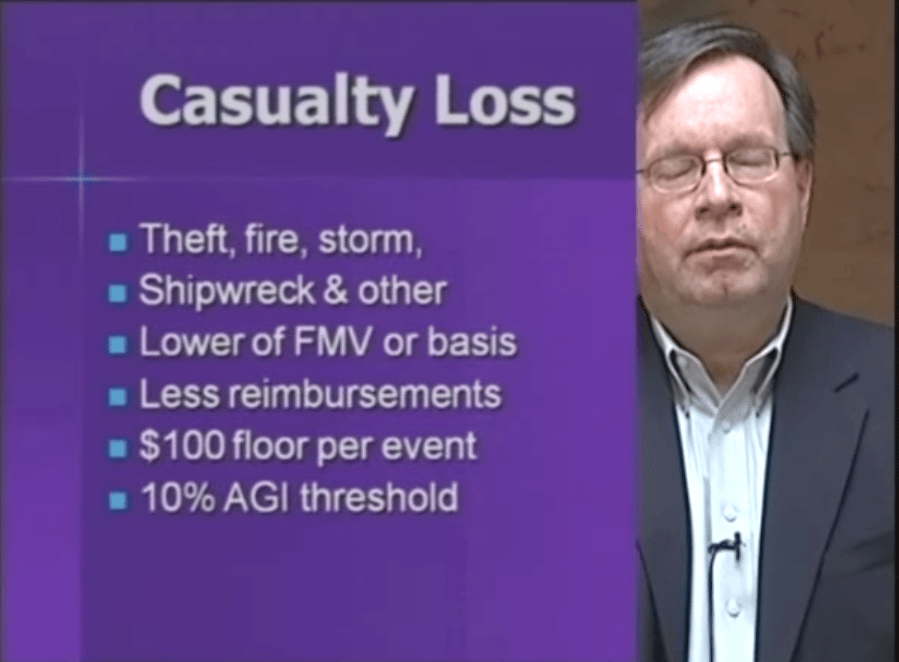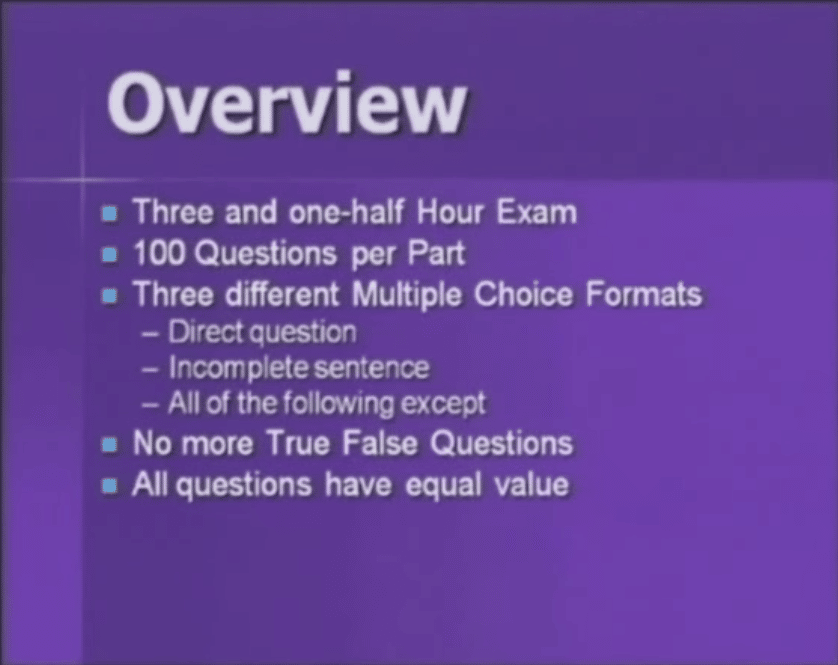 Lambers offers one of the best digital flashcard programs through their Flash Trainer feature.
With many options for studying, aspiring enrolled agents should have no problem working through this course without losing focus.
Video lectures included with this Enrolled Agent prep course aren't as engaging as other options.
Bottom Line: When preparing for the EA exam, Lambers has a unique method of using flash cards that's worth the cost on its own. However, the other features included with this course are worth your time as well!
---
5. WiseGuides EA Review Course
While WiseGuides doesn't outshine other options, they have merit for students who want to become an Enrolled Agent. If you enroll in the whole package for less than $250, you'll receive 2,900 practice questions, 1,700 electronic flashcards, unlimited online practice exams, and digital or printed lesson books.
Needless to say, that's a lot for the price!
Unfortunately, WiseGuides also comes with the caveat of using outdated technology and has an extremely antiquated design. Feedback for content performance is severely lacking, and the UI is bare bones. Luckily, they do offer a free trial— so you should definitely try it out if you're even slightly curious about this tax preparation course for Enrolled Agents.
WiseGuides EA Review Features:
2,880 practice questions
1,700 electronic flashcards
Hardcopy textbooks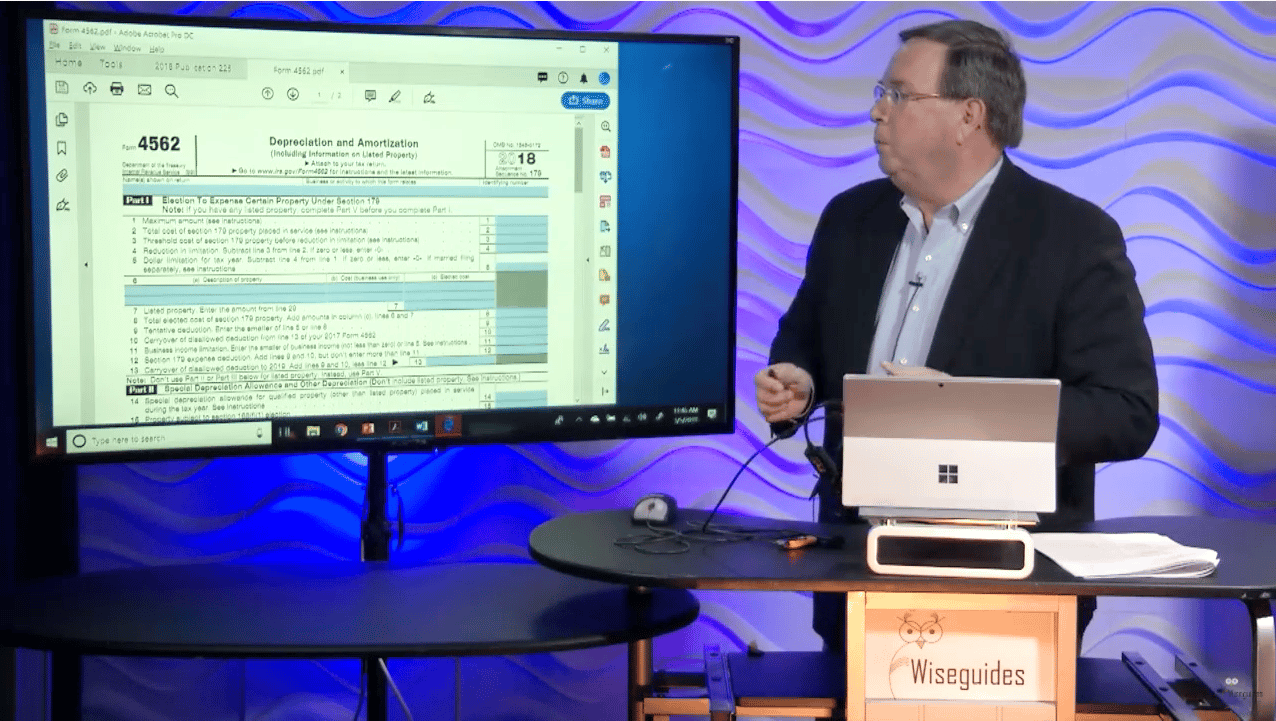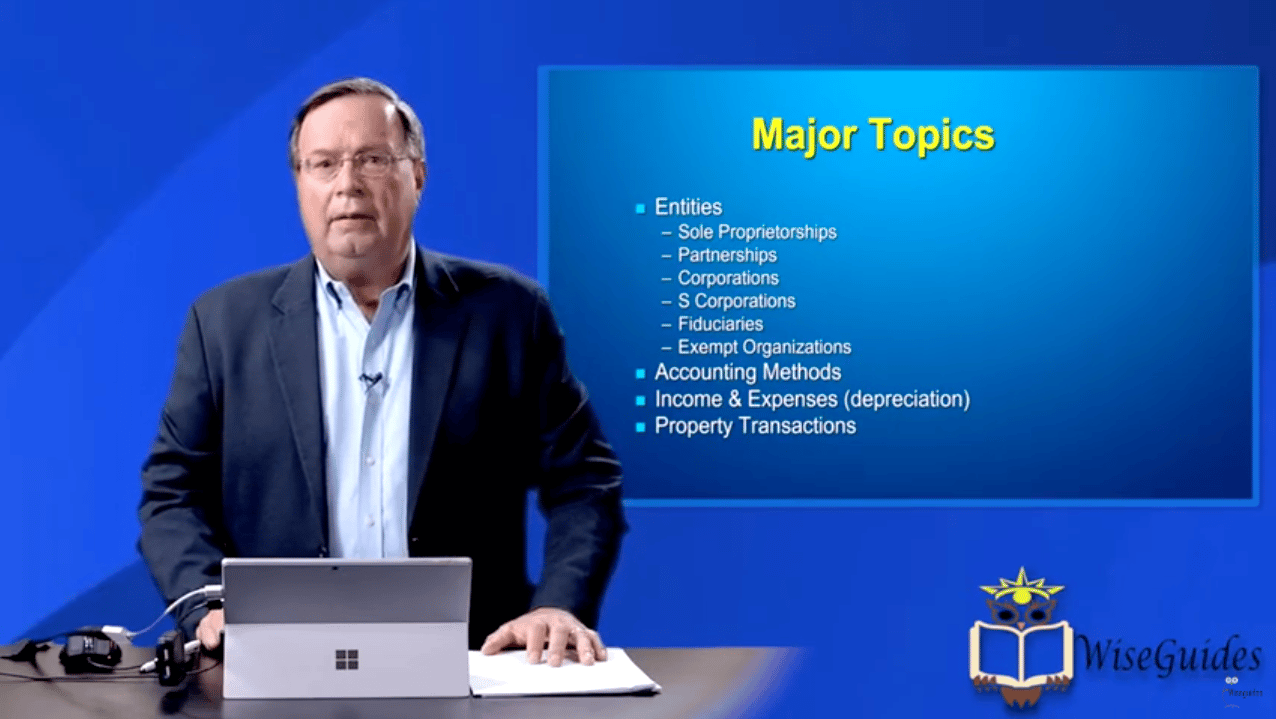 WiseGuides EA Pros and Cons
Many study materials are included for a low price with this Enrolled Agent review course.
The low price point makes this an ideal pick if you want to become an Enrolled Agent without spending a lot of money.
This course feels outdated and has limited extras that you would expect with EA review courses. In comparison, Surgent offers a much more technically impressive platform to prepare you for the EA exam.
Bottom Line: WiseGuides has a lot of helpful material to teach you the essentials when representing taxpayers as an IRS employee, but there are several other courses that do a better job preparing you for the EA exam itself.
---
Enrolled Agent Frequently Asked Questions
Still not sure which Enrolled Agent prep course is right for you? Consider these answers to commonly asked questions— they may point you in the right direction!
What is the passing score for the Enrolled Agent exam?
According to the Internal Revenue Service, the current passing score for the EA exam is 105. This score is calculated based on a panel of subject matter experts and isn't directly related to the exact number of questions answered correctly on the SEE.
How many exams does an Enrolled Agent have?
According to the Prometric exam candidate handbook, The Special Enrollment Exam is made up of three parts with 85 questions each. This can be thought of as three smaller exams or one large 255-question exam, depending on your perspective.
Which is better, EA or CPA?
From a salary standpoint, Certified Public Accountants earn more per year (approx. $70,000) than Enrolled Agents (approx. $50,000). However, the education requirements to become an EA are less stringent, so many tax professionals prefer this career path.
Bryce Welker is an entrepreneur and owner of over 20 test prep websites dedicated to helping professionals earn certifications and pass their licensure exams. Bryce is a regular contributor to Forbes.com, Inc.com, and Business.com where he shares his knowledge to help others boost their careers.