Preparing for the FE Exam can be a stressful time for civil engineers, which is why we canvassed the internet to bring you the very best FE Civil Exam practice options. In gathering this list, we took into account price, user reviews, and reputability of the service, so when the time comes for you to purchase your FE Civil Exam practice questions, you can make the most educated decision possible. 
Free FE Civil Practice Options
The free options are a bit scant compared to other offerings in the standardized testing industry, probably because of the specificity associated with each discipline. Whereas every student takes the same LSAT exam, not every engineer takes the same FE Exam, for example. We did, however, find several free sample sets specific to civil that could serve as a good starting point.
While the free questions are a great place to start, they usually won't be enough for you to successfully prepare for the exam. As you begin to research different test prep options you will quickly find that you can spend quite a lot for the top notch courses and services, but also get away with the bare minimum. This review is for the latter, and specific to the civil discipline. 
The Top FE Review Courses
Full FE Civil Review Courses With Practice Exams
Practice sets are often the gateway into courses that offer lessons and review materials. Though more costly than practice questions alone, engineers who enroll in review courses often have higher pass rates than those who do not enlist. We offer a comprehensive review of the best FE Exam prep courses available and go into detail about the pros and cons associated with enrolling in each course. 
#1 School of PE FE Review

School of PE is our top pick for a few key reasons, but the most important one is that they offer seven different curriculums that reflect each engineering discipline in intimate detail. Each course offers a free 30-day preview that allows you to get acclimated to their Study Hub, which serves the duel purposes of communicating with students and tracking your enrolled courses. However, you'll need to sign up for a monthly On Demand subscription or enroll in their Live Online Course to access their practice exams. I recommend their Live Online course so you can also access lecture content, but their On Demand bundle subscriptions are the most affordable option.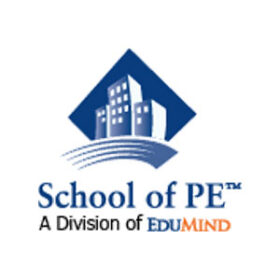 Save up to $300 off School of PE for PE/SE/FE Engineering Courses
Last Used: 56 minutes ago
PRICE: $290 a month for On Demand, $990 for Live Online
Assessment quizzes to determine your progress
Practice Portal Pro accessible on any device
Quiz Generator for unlimited practice quizzes
Study Hub for extra student support
---
#2 PPI2Pass FE Review

PPI2Pass FE offers FE exam prep courses in six disciplines: chemical, civil, electrical and computer, environmental, industrial, mechanical, and other disciplines. Owned by Kaplan and following its footsteps, PPI allows students to choose between flexible on-demand or live online courses, all of which include access to a robust online portal with discussion forums, study aids, and more. Plus office hours where you can speak one-on-one with your instructor. There's even a pass guarantee for the live courses. If you fail the FE exam after completing the PPI course, you can take the on-demand course for free.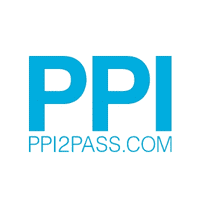 Save 15% OFF PPI2PASS PE Review Material Discount Code
Last Used: 51 minutes ago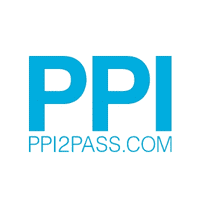 Save 15% OFF PPI2PASS FE Review Material Discount Code
Last Used: 30 minutes ago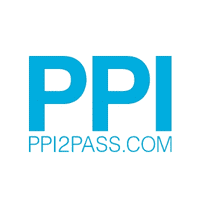 Save 15% OFF PPI2PASS SE Review Material Discount Code
Last Used: 11 minutes ago
PRICE: $149 a month for entire review course or $99 for sample questions 
460 practice questions with explanations 
---
#3 Civil Engineering Academy FE Review Course

With there being seven different disciplines tested for the FE exam, the Ultimate Civil FE Review is the only course that focuses specifically on civil. In fact, you'll be hard-pressed to find other courses that can match its depth and comprehensiveness. Eighteen self-paced modules with downloadable slides thoroughly blanket all the key topics that appear on the civil FE exam. So if you do decide to opt for a course, this is probably your best bet.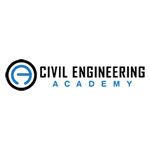 Save on Civil Engineering Academy
Last Used: 13 minutes ago
PRICE: $297-$897 depending on length of access
300 practice questions
60 video practice questions
Two full length, 110-question practice exams with explanations 
Access to reference guides
---
#4 Capstone Learning FE Review

Capstone Learning FE offers online course materials for all the components you'll need to pass the FE exams via three various course modules. This includes targeted engineering principles instruction, FE-based practice problems, and tutor support. There's also a topic-specific index of reference materials available to support the FE open book format of the exam. Additionally, Capstone provides a collaboration forum for you to discuss exam topics with other engineers who are taking the exam. 
PRICE: $70 for practice exam or $300 for 350 sample questions
Both the practice exam and sample questions come with explanations
---
Bottom Line
Passing the FE exam is the first big step toward becoming a professional engineer. But did you know that, according to the NCEES, about 20 to 30 percent of students who take it fail the first time! Fortunately, taking an FE exam prep course can dramatically increase your odds of success and boost your ascent to a career in the field of engineering. 
It's usually best to take the FE exam while you're still in school or shortly thereafter while the information is still fresh in your mind. Most states allow you to take the exam in or after your senior year of college, with some even permitting juniors to take it. According to the NCEES, you can take the FE exam once every two months and up to three times per year. However, requirements may vary by state, so always be sure to check with your state board for their specific requirements and limitations. Keep in mind that you'll have to pay a new registration fee every time you sign up for the exam. 
As stated earlier, going over practice questions and simulating exams is perhaps the best way to prepare for the FE Civil Exam. You can see that there are a plethora of options available to you, so you don't necessarily have to choose just one set of practice questions. Rather, you can purchase multiple questions from a variety of sources. In a perfect world, you would want to enroll in a course, but we've shown you that there are a number of choices that will suit everyone from those fresh off civil engineering classes and in study mode, to those who just need a lighter version, to those who find themselves behind or several months removed from instruction and in need of a refresher.