The Architect Registration Examination (ARE) is the proving ground where you demonstrate everything you've learned about architecture, and it's essential to becoming a professional architect. This complex examination tests you in six key areas on everything from project management to construction. It's not an easy exam to pass without proper study, but fortunately, there are a few ARE 5.0 study material providers out there to help you.
We looked at several online ARE prep courses to determine which provided the greatest value to students and gave them the tools they needed to pass the exam the first time. We focused on the comprehensiveness of the materials, the variety of study tools, the cost, and the levels of support available to students if they get stuck or run into questions. In the end, we narrowed down our list to the three best ARE 5.0 exam prep courses.
PPI2Pass ARE was our favorite because it covers all six ARE 5.0 division exams in extensive detail and it gives students a choice in how they'd like to study for the test. But everyone learns a little differently and we recognize that no one course is best for everyone, so we also have two alternative picks you may want to explore. You can read about each of them and the ARE in more detail below.
Top 3 Best ARE 5.0 Study Materials
---
Full Reviews of the Best Architect Exam Prep Courses
1. Edumind ARE 5.0 Review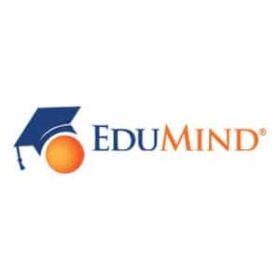 Best Overall ARE 5.0 Review Course
What to Expect from Edumind ARE 5.0
Edumind offers a few different ways for students to prepare for their architecture exams. OnDemand and live lecture courses are available for individual subjects, including:
Practice Management
Project Management
Programming and Analysis
Project Planning and Design
Project Development and Documentation
Construction and Evaluation
Each course includes workshop problems that are similar to the questions you'll encounter on the ARE 5.0 exam. They also provide refresher notes and several ways to communicate with your instructors and fellow students.
Edumind ARE 5.0 Course Details
| Course | Price |
| --- | --- |
| ARE 5.0 OnDemand Course Preview (Single Subject) | $0 |
| ARE 5.0 OnDemand Course Monthly Subscription (Single Subject) | $90 |
| ARE 5.0 OnDemand Course 4-Month Access (Single Subject) | $270 |
| ARE 5.0 OnDemand Course 6-Month Access (Single Subject) | $390 |
| ARE 5.0 Live Online Weekday Evening Classes (Single Subject) | $750 |
| ARE 5.0 Live Online Weekday Classes (All Subjects) | $750 |
| ARE 5.0 Live Online Weekend Classes (All Subjects) | $950 |
Easy to Schedule: If you encounter scheduling conflicts that may prevent you from watching Edumind's live lectures, their OnDemand courses offer a similar experience but no time commitment. You also have the option to only pay for a few months of access at a time, which helps you save money as well.
Instructor Feedback: Some online courses don't allow you to easily get in touch with the instructor, especially if they provide outdated pre-recorded study materials. Fortunately, even Edumind's OnDemand courses provide easy methods of asking your instructors for help.
Study Hub: You have a wide range of materials to work with in Edumind's Study Hub. This includes flashcards to help you remember specific terms and other innovative learning tools, which will further improve your chances of passing on your first attempt.
Bottom Line
Edumind has convenient and highly effective study content for architecture students. I recommend enrolling in order to speak with a subject matter expert and work through realistic practice exams.
---
2. PPI2Pass ARE 5.0 Review

Best ARE Exam Prep for Accessibility and Comprehensiveness
PPI2Pass ARE 5.0 is one of the best-known test prep companies for professional exams, so it was an obvious choice for our top pick. Its materials are surprisingly affordable and its course materials are comprehensive and offer plenty of opportunities to test what you've learned. It also helps you customize your study plan so you don't waste time reviewing material you already know.
What to Expect from PPI2Pass ARE 5.0
Your PPI course begins with a diagnostic assessment to test what you know and identify the areas you may want to spend extra time on as you move through the course. Once you have a good sense of your strengths and weaknesses, PPI will help you create a custom study plan based on your test date to keep you on track. All of the course's online materials are accessible from any device, including smartphones and tablets, and you can pay for a one-month, three-month or six-month subscription.
The bulk of the course materials is in written form, but there's also a video series option for students who learn better this way. These video sessions are all taught by licensed architects that will walk you through the most challenging exam questions and teach you strategies to help you through each question type. You can put these strategies into practice on 12 practice exams or create your own custom quizzes. You also get access to over 2,300 flashcards to help you review key topics. If you run into questions about the materials, you can reach out via email or phone. There's also a help center online.
PPI's study materials are pretty reasonable compared to its competitors, and virtually all of its ARE study materials are available for individual purchase, so you might be able to purchase some of the course materials and review them on your own if money is tight rather than buying the whole course.
PPI2Pass ARE Course Details
| Course | Price |
| --- | --- |
| ARE 5 Flashcard App | $11.99 to $35.99 |
| ARE 5.0 Learning Hub (Monthly, 3-Month and 6-Month Options) | $29 to $89 |
| ARE 5.0 Learning Hub + Video Series (Monthly, 3-Month and 6-Month Options) | $39 to $119 |
| ARE 5 in a Flash | $39 |
| Practice Management Study Guide 5.0 | $84.95 |
| Project Management Study Guide 5.0 | $84.95 |
| Programming and Analysis Study Guide 5.0 | $84.95 |
| Construction and Evaluation Study Guide 5.0 | $84.95 |
| ARE Practice Problems eTextbook - 1 Year | $85 |
| Project Planning and Design Study Guide 5.0 | $94.95 |
| Project Development and Documentation Study Guide 5.0 | $94.95 |
| ARE Practice Exam for the Architect Registration Exam | $95 |
| ARE 5 Practice Problems | $95 |
| ARE 5 Review Manual eTextbook - 1 Year | $150 |
| PcM, PjM, CE Study Guide 5.0 Combo | $159.95 |
| Interior Construction & Detailing for Designers & Architects | $210 |
| ARE 5 Review Manual | $250 |
| ARE 5.0 Complete Exam Bundle | $422 |
---
3. Architect Exam Prep Review

Best ARE 5.0 Exam Prep Classes for Student Support
Architect Exam Prep places a strong emphasis on student support and it's one of the few ARE prep courses to offer live online tutoring to students who need it. You can even set up one-on-one sessions if you're willing to pay a premium. But if you don't need the extra assistance, you can get by just fine with its comprehensive online study materials, including an online exam simulator.
What to Expect from Architect Exam Prep
Once you purchase an Architect Exam Prep course, you 'll get instant access to the ARE 5.0 study materials, which include study guides, audio companions, flashcards, and online practice exams. If anything in the course materials gets updated after you've purchased the course, you automatically get the updates as well. You don't have to go back and pay extra. 
All of Architect Exam Prep's course materials are authored and operated by licensed architects, all of whom have passed the ARE, so they understand what the test is like and what you need to know to pass it. As you go through the course, you get a free monthly support call from an Architect Exam Prep representative where you can talk about any questions you have or any concepts you find confusing. This is an option that most other ARE prep courses don't offer, so it shouldn't be overlooked.
For students who are really struggling or are concerned they might require additional assistance, Architect Exam Prep also offers coaching sessions. These are live online study sessions conducted in small groups. Groups meet once per week over eight weeks to review key topics discussed on the exam and to learn strategies for troublesome question types. There's also one-on-one tutoring sessions, though these get expensive quickly so they're not for everyone.
Architect Exam Prep Details
| Course | Price |
| --- | --- |
| 15-Minute One-on-One Coaching Session | $59.95 |
| 30-Minute One-on-One Coaching Session | $99.95 |
| Project Development & Documentation Course | $99.95 |
| Project Planning & Design Course | $99.95 |
| Construction & Evaluation Course | $149.95 |
| Programming & Analysis Course | $149.95 |
| Project Management Course | $149.95 |
| Practice Management Course | $149.95 |
| Coaching Sessions | $199.95 |
| Four 30-Minute One-on-One Coaching Sessions | $299.95 |
| ARE Course Bundle (All 6 Courses) | $649.95 |
| Unlimited One-on-One Coaching Sessions | $3,000 |
---
3. Black Spectacles ARE 5.0 Review Course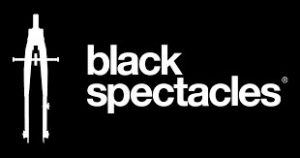 Best for Flexible Payment Options
Black Spectacles takes a different approach than its Architect exam prep competitors, offering access to all of its materials at one time rather than making its customers purchase courses individually. There are four tiers of subscriptions and you can sign up for just one month at a time or for several months if you'd like to save a little more money. This ensures there are options available to suit every budget and learning style.
What to Expect
Rather than requiring you to purchase courses for each of the six divisions individually, Black Spectacles includes all of them in one and charges a subscription fee for access. This could turn out to be more affordable than some of the other prep courses listed here if you are able to move through the material quickly. You can purchase a monthly subscription or subscribe for six or 12 months at a time to get one or two months of free access, respectively.
Its Standard package is its most basic option. This gives you access to over 120 hours of video lectures and slides covering all of the important topics that will be on the exam. The Premium package adds 18 practice exams — three for each of the six exam divisions. Pro package subscribers get everything in the Premium package, plus over 3,000 flashcards, online application videos illustrating key concepts in real-life scenarios, and study guides with a roadmap to help keep you on track for your test.
Go with the Expert package if you think you'll require extra assistance. This includes two-hour virtual workshops every Sunday with licensed architects who can talk you through key concepts and answer any questions you have about the test. These workshops cover topics from all six divisions.
Black Spectacles ARE Details
| Course | Price |
| --- | --- |
| Standard Course - 1 Month | $99 |
| Premium Course - 1 Month | $149 |
| Pro Course - 1 Month | $199 |
| Expert Course - 1 Month | $279 |
| Standard Course - 6 Months | $495 |
| Premium Course - 6 Months | $745 |
| Pro Course - 6 Months | $995 |
| Expert Course - 6 Months | $1,395 |
| Standard Course - 12 Months | $990 |
| Premium Course - 12 Months | $1,490 |
| Pro Course - 12 Months | $1,990 |
| Expert Course - 12 Months | $2,790 |
---
Most Important ARE 5.0 Prep Course Features to Look For
When choosing our top three ARE 5.0 review courses, we focused on the course's accessibility, comprehensiveness, resources, and student support. Each of these is explained in more detail below.
Accessibility
We limited our search to online ARE prep courses because we wanted our recommendations to be useful to as many people as possible. The best ARE prep companies usually offer courses for each of the six divisions individually and they may offer deals for those who bundle courses together. While most people prefer to study online, print materials are sometimes available for students who prefer to learn from books. PPI offered all of these options while our other two picks offered comprehensive online materials, but no opportunity to purchase printed materials.
Comprehensiveness
The heart of any exam prep course is how comprehensive its material is. You only want to have to take the ARE once, so you need a course that goes through each topic in detail. All three of our finalists performed well in this category, and any one of them should give you the tools you need to pass the test on your first try.
Resources
Most ARE courses base their lessons around readings and videos, but many also provide additional resources, like audio commentary, flashcards, study guides and practice questions to help you reinforce what you've learned and get practice with troublesome question types. All of our top three performed well in this category, but PPI has an especially large variety of study resources so students can learn in the way that's easiest for them.
Support
You might run into questions or problems, either about the material or technical issues with your online account. The best ARE prep courses should include multiple methods for support, like phone, email, or live chat support. Architect Exam Prep even gives you a free consultation with a representative where you can ask questions about anything you don't understand and tutoring sessions to those who need one-on-one assistance.
---
Frequently Asked Questions About the ARE 5.0 Exam
Here are the answers to some of the most common questions about the ARE.
What requirements do I need to meet to take the ARE?
Every state has its own rules that applicants must meet before they are eligible to take the ARE. You can view your state or territory's requirements on the National Council of Architectural Registration Boards (NCARB) website.
Typically, you must fill out an online application and have a professional degree from a National Architectural Accrediting Board (NAAB) approved program. Most states require you to pay an application fee as well in order to get your application processed. You can do this through the NCARB website.
How do I apply for the ARE?
Once your application has been approved, your state's licensing board will verify that you have fulfilled all of the appropriate requirements and then you'll receive a confirmation email letting you know you can now schedule your exam.
You can take the ARE at any Prometric testing center. These are located all over the country and you can find the nearest one to you online. You may schedule your exam at any time that's convenient for you. You should arrive at the testing center at least a half hour early as you'll need to complete some check-in procedures. Bring a valid form of ID with you and be prepared to surrender any personal belongings you have with you. Prometric has lockers where you can store your items during the exam.
How is the ARE structured?
The ARE is broken down into six divisions, each of which have separate exams. You must pass all six exams in order to become a licensed architect. The divisions are:
Practice Management
Project Management
Programming & Analysis
Project Planning & Design
Project Development & Documentation
Construction & Evaluation
You may take each section in any order and each question is worth one point. Each exam is broken down into two sections. The written section consists of multiple choice, check all that apply and quantitative fill in the blank questions. This comprises 65% to 75% of the total exam.
The remaining portion is based on vignettes. Each vignette has a series of features that the computer scores and the number of features scored can vary from nine to 48 depending on the vignette.
Each exam has a minimum score you must receive to pass, though these minimum scores aren't readily disclosed. You should find out whether or not you passed the test as soon as you've completed it.
What if I fail the ARE 5.0 Exam?
If you fail a division, you may retake that division's test again, but you must wait 60 days. You can take each test up to a maximum of three times in 12 months and you must pass all division exams within five years in order to earn your license.
Your score report doesn't go into great detail about what you did wrong or where you could use improvement, so a lot of this is up to you to figure out. Spend some time reviewing the questions you know you struggled on and work on more practice questions for that division until you feel comfortable with the material.
Bryce Welker is an active speaker, blogger, and regular contributor to Forbes, Inc.com, and Business.com where he shares his knowledge to help others boost their careers.  Bryce is the founder of more than 20 test prep websites that help students and professionals pass their certification exams.