When preparing to become a Chartered Alternative Investment Analyst (CAIA), the first step to look forward to is certification. Without a certification, you can't rightly call yourself a CAIA, and to get certified, you have to understand a comprehensive curriculum that includes fundamental topics like risk management and cutting-edge technology like DeFi and blockchain.

Where do you begin? Keep reading to find out:

The first step to CAIA exam prep is choosing the right online course; with relevant study materials and an effective schedule, this can help you sail right through both CAIA exams. Lucky for you, we've done all the research for you— all that's left for you to do is read on, pick a course, and get moving towards your new career goals.
1. Kaplan Schweser

In a similar vein to Wiley, whose course tracks your performance and testing abilities, Kaplan Schweser provides a comprehensive preparation course to ensure you are 100% prepared for the CAIA exams.
Kaplan Schweser provides an online performance tracker so you're never left in the dark about how you will perform on the exams. Additionally, this CAIA exam prep course includes a full-scale study calendar to keep you focused and on track. With this performance tracker, you will be able to focus on hard-to-learn subjects and really ensure you understand the material.
In addition to keeping you on track with your exam prep, Kaplan instructors are available to answer questions within 24-48 hours— providing one of the fastest turnaround times for support out of any online study materials! Unfortunately, this course is fairly pricey— but Kaplan Schweser offers free trials of their courses for up to five days.
Kaplan Schweser Features
Self-Study Materials
Mock Exams with 900+ Practice Questions
OnDemand Seminars
Instructor Feedback
Pass Protection Guarantee
Kaplan CAIA Pros
Well-known test prep leader
Focused study routine offered
Assistance from instruction professionals
Free trial for five days
Bottom Line: Kaplan is a trustworthy name in test prep with a great reputation. They offer premium CAIA study materials backed by a Pass Protection Guarantee, making them a fantastic option.
---
2. Wiley CAIA Review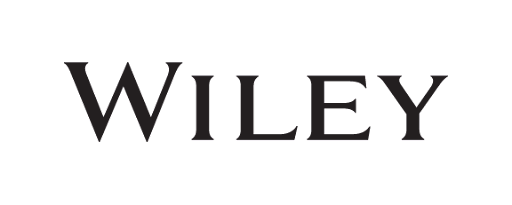 Following the recent acquisition of Wiley CAIA by UWorld, there's a cloud of uncertainty surrounding the future direction and quality of their CAIA prep material. This transition introduces potential shifts in curriculum and platform features, which may impact the consistency and effectiveness of the course. Given these uncertainties and the unpredictability post-acquisition, we currently advise prospective students to exercise caution. At this time, we cannot confidently recommend Wiley CAIA as a top choice for CAIA exam preparation.
The folks over at Wiley stand out in a couple of different ways. 
One of the most notable benefits of this CAIA exam prep course is its exceptional use of predictive scoring features. As you go through the courses that Wiley offers, it analyzes your knowledge and progress and predicts what your score in the exam might be. In addition to providing the numbers, Wiley will also provide you with what data the program is using to get this number; this allows you to hone in and focus on the areas that you might need help with. 
On top of this, Wiley makes it incredibly easy to do your coursework on the go with their mobile app. Every portion of the course content can be easily accessed— ensuring that you don't skip a beat when it comes to ensuring your passing grade on the CAIA exam.
Wiley's study materials also include an 11th hour review module. In the last few weeks of preparation you're presented with condensed videos aimed at refreshing the content that you've already gone over. Unfortunately, Wiley's video library is somewhat lacking overall— but with all the other content included with their CAIA curriculum, it's arguable that you might not need it.

Wiley CAIA Review Features
Predictive Technology
11th Hour Review
Mobile Application
Practice Questions
Mock Exams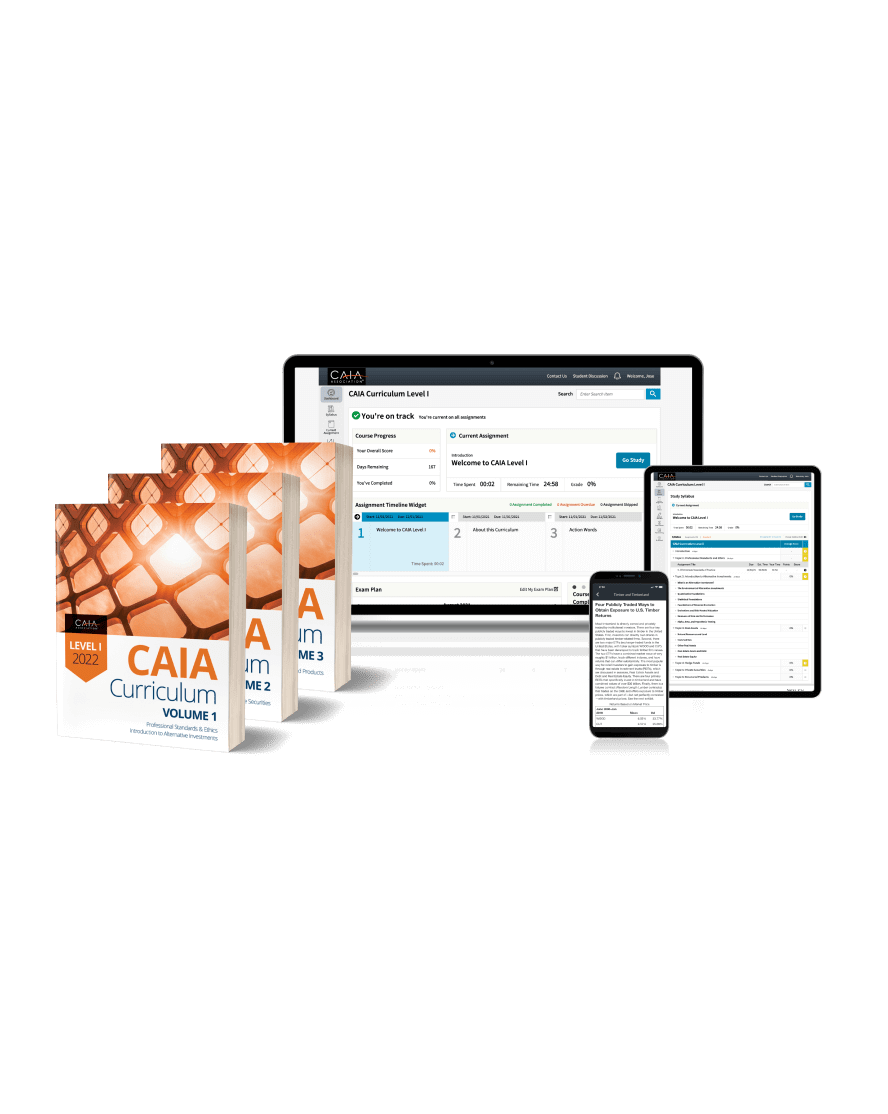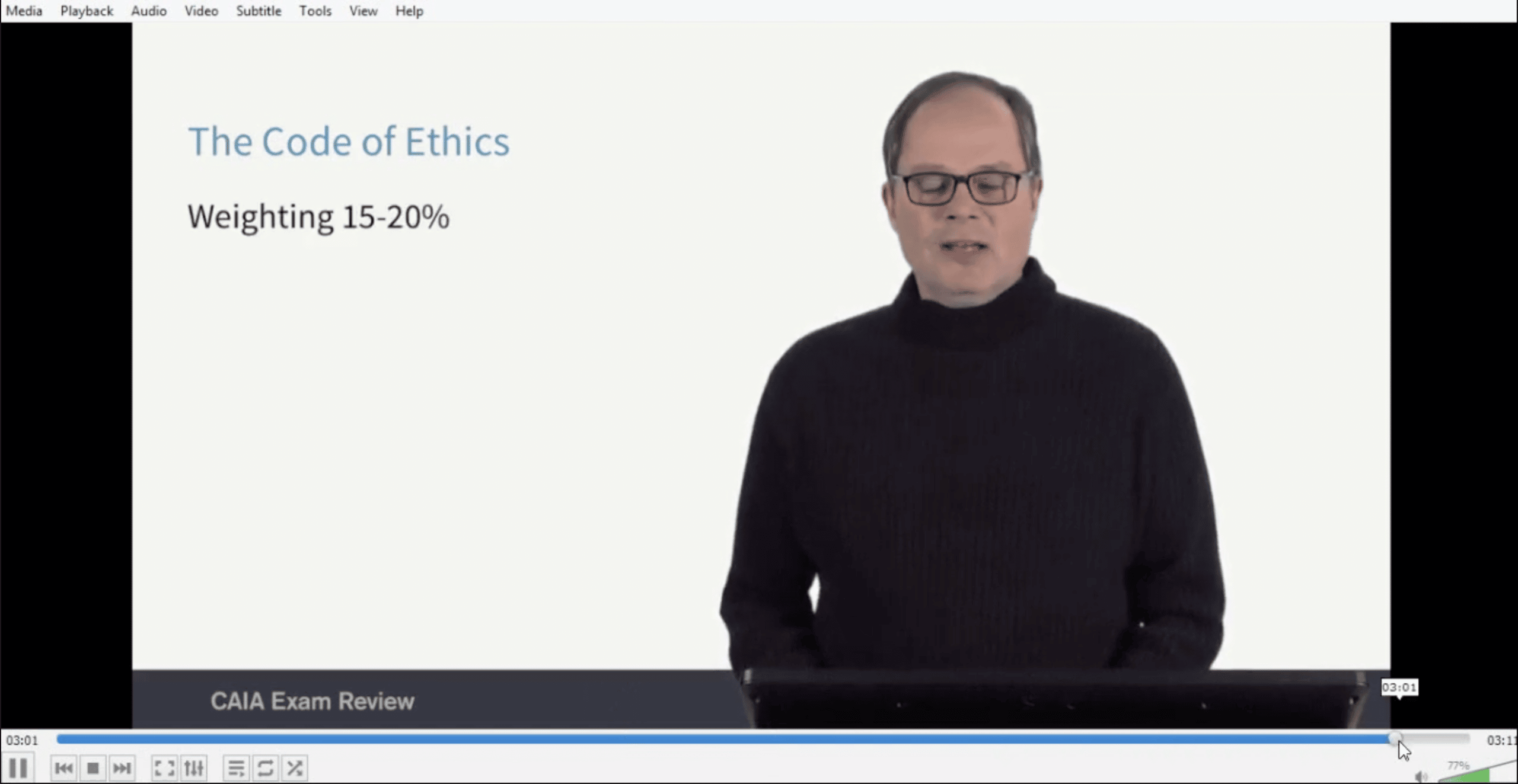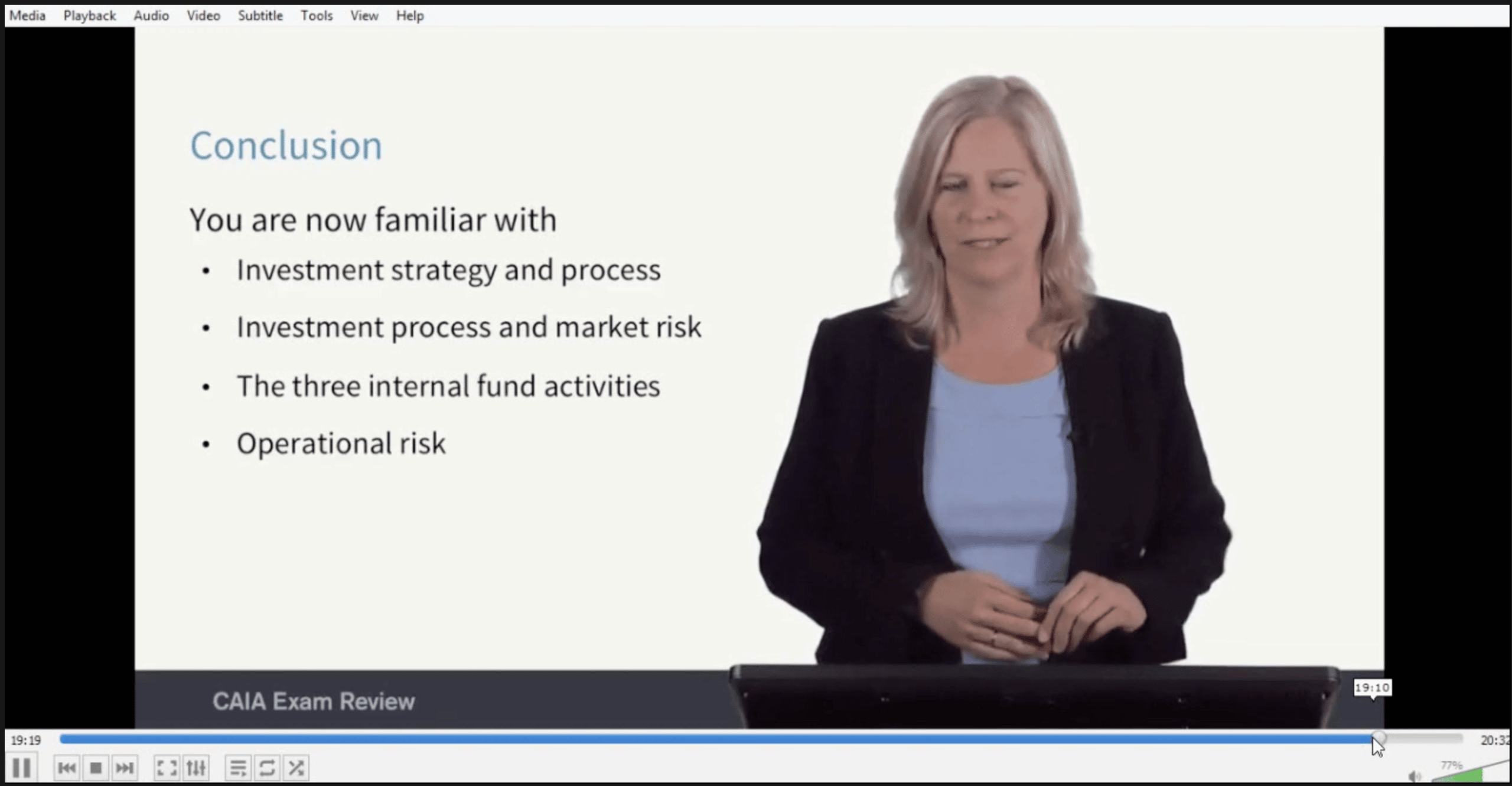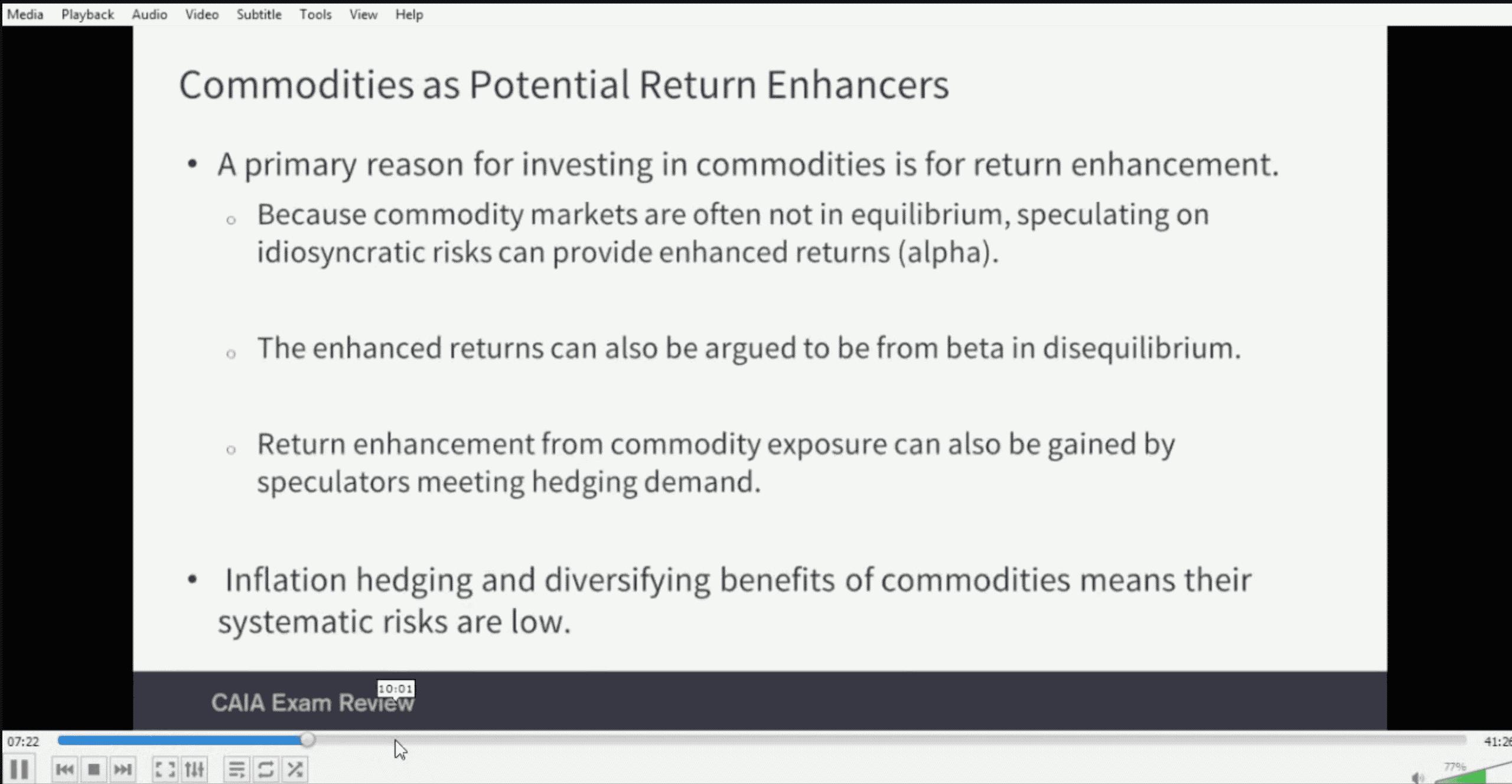 Wiley CAIA Pros and Cons
Cutting edge predictive exam technology
Easy to use mobile interface
Crunch Time Review available
Accessible pricing tiers
Bottom Line: While Wiley CAIA was once a trusted name in CAIA exam preparation, the recent acquisition by UWorld has cast doubts on its future offerings and direction. The potential for changes in curriculum and platform features raises concerns about the course's consistency and effectiveness. Given the current uncertainties and the unpredictability of what lies ahead post-acquisition, we recommend that prospective students explore other established CAIA preparation options before committing to Wiley CAIA.
---
3. UpperMark Review Course

UpperMark is another review course for the CAIA exams that has excellent course materials. While they lack something as shiny as predictive scoring software, they make up for this in their enhanced study planning systems.
UpperMark allows you to create a study schedule within the course, as well as receive support with parts of the material that you may struggle to grasp. Probably the most enticing thing about UpperMark is how flexible their prices are; you can pick and choose what materials you would like based on how much you're willing to spend. Prices can stay as low as $499, or climb into the thousands if you want to pick up the full package.
Admittedly, this is not always the best case for all students, as their many different tiers may lead to you missing out on materials that you possibly might want during the course of instruction. Luckily, UpperMark provides free samples and demos to make sure you know what materials you need before you actually choose to enroll in the course. Unfortunately, where they excel in flexibility, this course does not provide live instruction, as they chose to focus on on-demand materials.
UpperMark Review Course Features
Flashcards
Enhanced Study Schedule
Test Bank with Over 1,800 Practice Questions
1 Week Free Trial
UpperMark CAIA Pros and Cons
Flexible pricing tiers
Focused study schedules
On-Demand video lectures
Bottom Line: Choose UpperMark if you want to pick specific study materials related to the Level I or Level II CAIA exam and don't want to spend any extra money.
---
---
CAIA Exam FAQs
Have any lingering questions about the Character Alternative Investment Analyst charter or the CAIA Association? Check out these answers to commonly asked questions:
What does a Chartered Alternative Investment Analyst do?
A certified CAIA is trained specifically in investment in the form of Hedge Funds, Venture Capital, and private equity. But that doesn't mean that's all they work with. A CAIA certification is also very useful in managing derivatives and trading desks.
Which is better, FRM or CAIA?
While they are in the same realm of management, both of these certifications are fairly different from each other. A CAIA would be more useful to someone who is managing unconventional investment methods such as Hedge Funds, where a FRM would be used in risk assessment.
How much does the CAIA exam cost?
The cost for the CAIA exam differs from if you are taking it for the first time, or retaking it.
Initial registration for level 1 costs $1,250, and level 2 costs $1,250.
Program enrollment for both is $400.
If you are retaking the exams, registration is $450.
Bryce Welker is an active speaker, blogger, and regular contributor to Forbes, Inc.com, and Business.com where he shares his knowledge to help others boost their careers.  Bryce is the founder of more than 20 test prep websites that help students and professionals pass their certification exams.