Notary publics provide an essential service to anyone trying to complete a financial transaction. This makes it a great career move for Colibri real estate professionals; being able to certify loans can make it easier to close deals. However, there's a way to further enhance your qualifications in order to attract more clients.
Any notary public can become a loan signing agent after completing the required education— read on to see which sites provide the best notary signing agent certification courses.
Best Notary Signing Agent Courses to Consider
1. Loan Signing System Notary Class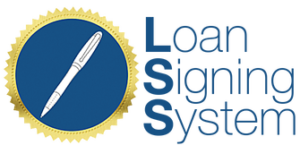 Passing the notary exam is a lot easier with this service. That's because the instructor and founder has a lot of experience in the subject and can help you apply it to your own career.
Course Details
Loan Signing System will teach you everything you need to know about being a notary public through video lessons and hands-on training. You can work through sample loan signings with instructors to gain experience in the field, in addition to good marketing knowledge that can help launch your career after successfully completing your notary education.
Customers can choose between paying $497 for the full course or paying $88 a month for 6 months. Additionally, you can try out some of their free resources before making any decisions. I recommend trying this even if you're not really interested in paying for the full course; it's a great way for notary applicants to get some insight into their future career.
Loan Signing System Features
130 Page Study Guide

5 Major Closing Docs

Video and Audio Lessons

Live Strategy Sessions

Step-by-Step Loan Singing Walkthroughs
Loan Signing System Pros and Cons
Pro – Audio Lessons:

Loan Singing System provides plenty of audio lessons to their customers. This is excellent for anyone who likes to learn on a commute.

Pro – Job Search Training:

This course includes lessons covering how to get the highest paying signing agent jobs.

Pro – Study Guide:

Feel free to read through the 130 page study guide for loan signing agents included with this course. This is a great way to become a notary without having to spend a lot of time on the computer.
Bottom Line
Loan Signing System is on the top of the list for a reason. You'll easily learn everything you need to know through a wide range of study methods.
---
2. Notary.net Course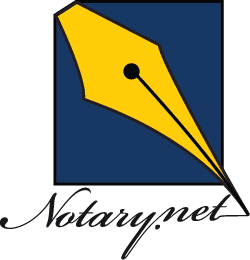 Notary.net delivers an effective online self study course to anyone interested in becoming a notary signing agent.
Course Details
Notary.net prepares their students to become a signing agent by walking through the singing process. Each type of document has an attached tutorial for your first time signing. After that you'll be asked to demonstrate what you've learned without a tutorial. Doing so helps you internalize what you've learned and easily remember each step of the process. Upon completing the course you'll gain access to your notary signing agents exam. Passing this immediately grants you certification.
Anyone interested in this course can try it out for $179. This site also provides courses for anyone working towards becoming a notary public, and these tend to cost around $99. Thanks to that, this serves as a great resource no matter where you are on your career path.
Notary.net Features
12 Month Course Access

Key Loan Documents Blueprints

Full Loan Singing Tutorials

Notary Signing Agents Exam

Notary Certificate Included
Notary.net Pros and Cons
Pro – Coverage:

Notary.net provides courses for 46 states in the United States. That means almost everyone can get the education they need.

Pro – Live Seminars:

Notary.net frequently schedules live notary seminars around the United States. These are great resources for any prospective signing agent.

Con – Limited Teacher Interaction:

You won't have many opportunities to speak with a teacher due to the self study nature of this course.
Bottom Line
I recommend trying out this course if you prefer online work that you can complete at your own pace. The webinars offer a nice change of pace as well.
---
3. Notaries.com Signing Agents Training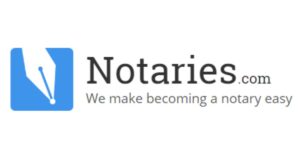 Notaries.com is dedicated to self paced learning. They'll never force you to work faster or slower than you're comfortable with.
Course Details
Notaries.com is a self study platform focused on teaching you the intricacies of general notary work as a loan signings agent. They mainly teach you through study guides, handbooks, and practice loan documents. This type of studying makes the course entirely self paced; you'll have plenty of time to work through everything on offer.
You need to pay $99 for 3 months of access to the notary education materials. However, this can also be supplemented by reading through some of the free resources available on the site.
Notaries.com Features
90 Day Course Access

Self Paced Learning

Notary Journal Templates

Example Documents

Study Guides + Handbooks
Notaries.com Pros and Cons
Pro – Journal Templates:

During this course, you'll learn how to keep and update a notary journal. You can also get the necessary supplies for keeping your journal at this site.

Pro – Fast Course:

Students are expected to complete this course in a maximum of 90 days. Notaries.com wants you to achieve your goals quickly, so they've focused their curriculum to waste as little time as possible.

Con – Not State Specific:

This is a general course that doesn't account for state specific signing agent information. The only exception is a handful of supplies in their online store related to Florida.
Bottom Line
If you prefer self paced online learning, you should enroll in this course. It perfectly matches the type of content that will provide you with the best notary public course education.
---
4. Notary of America Classes

Notary of America's course content is extremely reliable and available for cheap.
Course Details
Much like Notaries.com, this course focuses heavily on self paced content. All work is completed online in a self study format. However, what sets them apart is their connection to a national governing body; this shows that everything they teach you is accurate and complies with current standards. That's not a guarantee you can find just anywhere.
Enrollment in this course costs $99. Customers will be able to access materials for 90 days before needing to make another purchase. Additionally, completing this course qualifies you to take a Signing Agent Certification Exam.
Notary of America Features
Help Developing a Client Base

Notary Signing Agents Requirements

Business Advice

Notary Journal Help

90 Day Access Period
Notary of America Pros and Cons
Pro – Marketing Tutorials:

This service can help get your notary public career off the ground by teaching you how to market your services.

Pro – Notary Supply Store:

With this website, you can acquire any necessary notary supplies — such as stamps and embossers — in addition to learning how to become a notary.

Con – No Video Content:

There are currently no video lessons included with this course. Instead, everything is text based.
Bottom Line
Anyone who enrolls in this course will find no-nonsense online study materials. Try this one out if you prefer self study.
---
5. National Notary Association Notary Public Training

The National Notary Association helps you well beyond the initial notary certification process, making it unique among the other services and websites listed here.
Course Details
NNA's courses included a wide range of study materials for everyone to use. Customers can complete study guides or experience in depth notary signing agent training. Plus, you'll learn how to complete every document type you'll encounter as a notary loan signing agent. At the end of all of this you'll receive a background check and your course certificate.
Anyone interested in this course can choose between 3 different options. Those who only want the background check can simply pay $70 for the screening process. However, those who want to learn can try out the basic or complete plans for $189 and $250 respectively.
National Notary Features
Loan Document Sourcebook

TRID Training

SigningAgent.com Listing

Security Training

Downloadable Study Guide
National Notary Pros and Cons
Pro – Background Check:

The required notary loan signing agent background check is included with your course purchase.

Pro – Free Listing:

Everyone who completes this course gets listed on SigningAgent.com completely free of charge.

Con – Price:

$250 is a fairly steep entry point for anyone hoping to get certified.
Bottom Line
Try this course out if you want a more hands on learning experience with further information past what's required to start working as a notary public.
Bryce Welker is an active speaker, blogger, and regular contributor to Forbes, Inc.com, and Business.com where he shares his knowledge to help others boost their careers.  Bryce is the founder of more than 20 test prep websites that help students and professionals pass their certification exams.