Teaching English as a Foreign Language, or TEFL is one of the fastest-growing educational fields in the world. In most cases, in order to teach, you need a TEFL certification. In order to obtain a TEFL certification you need to:
Complete 100 hours of classroom instruction
Have a minimum of six hours of hands-on student teaching with non-native speakers
Get accredited by an internationally known authority
Be taught by qualified instructors
It's also recommended that you take your TEFL certification course with an organization that provides job search guidance. As of this writing it is estimated that there are 1.5 billion people who are looking to learn english. The pay is correlated to the cost of living in whatever country you decide to teach in and is adjusted for cost of living.
With demand expected to grow 15 percent annually, TEFL has become a popular way to see the world. It is important that you get the proper certification so you can get the best job placement.
5 Best Online TEFL Courses Worth Considering
Full Reviews of the Best Online TEFL Courses
1. International Open Academy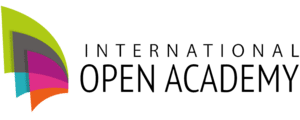 With an eclectic library of online learning materials, International Open Academy is a fascinating educational resource that can enhance your knowledge of many different fields and further your employment prospects in a number of disciplines. Their TEFL course is a reflection of the company's dedication to clear and concise instruction that provides tangible results.
IOA Course Features
10 course modules with exams
Curriculum covers grammar, syntax, and how to navigate cultural differences
120 hours of education
Discount for bulk enrollment
Pros and Cons
Pro – Well-Rounded Curriculum: After completing this 120-hour course, you will be fully prepared for a TEFL career. Not only does this course provide in-depth lessons on English grammar and syntax, but it also provides lessons on how to handle differences in culture when teaching abroad.
Pro – Frequent Tests: This course is split up into ten different modules, with short exams at the end of each one. By structuring their course in this way, you are regularly tested on the content covered to ensure you fully grasp each concept without feeling left behind. It's efficient yet extremely effective!
Pro – Extra Credit: For students who are interested in expanding their repertoire, IOA offers several additional courses teaching vital career skills and trades. Best of all is that you can enroll in a bulk discount plan to access these courses in addition to the TEFL course, which is one of the best career investments you can make.
Bottom Line: Check out the course from IOA before all the others; it's highly likely that it will provide exactly what you need to start your career. And if you really like it, consider checking out some of their other courses to further your educational journey!
---
2. The TEFL Academy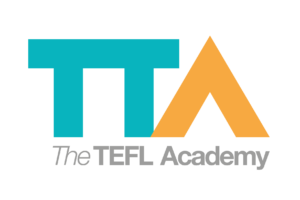 The TEFL Academy offers a unique 168-hour level 5 certification which not every TEFL course features and they provide it at an extremely affordable price compared to other course offerings. They're the world's only TEFL course provider that has received official recognition from government-regulated awarding bodies both in the US and the UK. On reviews.io, they have a rating of 4.89 out 5 on over 2,700 reviews and they're accredited by QUALIFI, DEAC, and AQC.
With the course offerings, you have the option of taking either an online course or hybrid course which comes with an additional 20 hours of in-person training at one of the many TEFL Academy locations throughout the world.
The TEFL Academy Course Details
| Course | Price |
| --- | --- |
| Online Level 5 TEFL Course | $530 |
| Combined Level 5 Course | $880 |
---
3. TEFL.org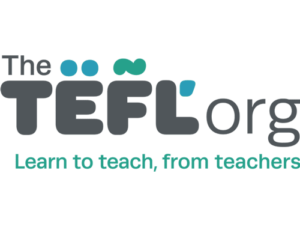 With over 30 years of experience in teaching English and teacher training, the professionals at Tefl.org ensure you'll receive the highest level of training as you become an English language teacher. Throughout your studies, their tutors and team of experts put everything from detailed course content to extensive support right at your fingertips.
Course offerings also are extensive and range from a short 20-hour weekend classroom course up to a 198-hour level 5 TEFL course that combines three days in the classroom with 168 hours of online study. The selection of course lengths includes mini (<30 hours), short (40-100 hours), standard (120-140 hours), and long (150+ hours). If you'd rather dive into more advanced training, Tefl.org also offers a new Level 5 TEFL course. This advanced and in-depth class is English government regulated and has been designed to give you even more job opportunities, improved salary potential, and the confidence to work and travel anywhere in the world. Regardless of which option you choose, all Tefl.org courses are flexible so you can fit study around your schedule and complete training at your own pace.
As you make your choice, keep in mind that TEFL qualifications are measured in hours as most employers opt for teachers who have at least a 120-hour certificate. Knowing this can help you determine if a practical course, online course, or a combination will help you achieve your goals.
What if you already have TEFL qualification? To help boost your resume, Tefl.org also features advanced online courses and courses for specialist certification.
Clearly, Tefl.org has something for everyone no matter what your level of expertise, from beginning to pro. Since opening their doors in 2008, they've become one of the leading providers of accredited TEFL certification in the world, equipping over 120,000 teachers with the skills, knowledge, and confidence to teach English as a foreign language. If this sounds good to you, check it out. Whether you choose to teach abroad, teach online, or teach at home, there's a wealth of opportunity waiting for you once your receive your certification from Tefl.org.
Tefl.org Details
| Course | Price |
| --- | --- |
| 120 Hour Premiere Online | $254 |
| 168 Hour Level 5 Online | $429 |
---
4. Premier TEFL

Premier TEFL touts the fact that they provide exactly the same level of regulated qualifications as many other TEFL providers at a much lower price, often 50 percent lower. Plus, they offer a no-questions-asked refund if you decide TEFL isn't for you. That's pretty enticing if you're looking to become certified. You'll find that Premier TEFL is ready to help with a great selection of experiences that include internationally accredited courses, including International English Language Testing System (IELTS) certification, trusted top-rated TEFL jobs, including international teaching jobs, specialist teaching modules, and funded, fully inclusive paid internships all over the world.
For those who want to get on the fast track to certification, Premier TEFL's 120-Hour Advanced TEFL Course just might be the one for you. It has a 4.6 out of 5 rating from students and features:
Lesson planning eBook
Free 30-hour teach online Course
70+ page grammar eBook
Internationally recognized certificate
Friendly job hunting advice
Letter of reference
Flexible study schedule
Personal tutor support
New TEFL App
This course is ideal for beginners as it will give you all the fundamental skills you need to teach English as a second or foreign language. No previous experience is needed; only fluent English and a passion for adventure. And the 24/7 access of online delivery gives you optimum flexibility to study whenever and wherever you want. On any device. In any location.
A beneficial feature of Premier TEFL is its specialized team of recruiters who put over 25 years of combined experience to work to help you find the perfect teaching job once you earn your certification.
Premiere TEFL Course Details
| Course | Price |
| --- | --- |
| 120 Hour Advanced Course | $219 |
| 240 Hour Expert Course | $289 |
| 250 Hour Hybrid Course | $859 |
| 168 Hour Level 5 Course | $349 |
| 290 Hour TEFL Package | $429 |
| 300 Hour TEFL Hybrid Course | $1,099 |
---
5. International TEFL Academy

Since 2010, International TEFL Academy (ITA) has been a worldwide leader in TEFL certification for teaching English abroad and online. If you want to invest in a truly professional TEFL certification class, this is a great choice. ITA employs university-level instructors to teach its internationally accredited curriculum. But it's not just a diploma mill; providing every student with a high-quality education is their number one goal.
ITA offers classes online and on-site (in person) in 25 locations across the globe. All the ITA staff have lived and traveled abroad extensively and are there to guide you from day one with a personalized advisor for every student. That guidance is honest and transparent, so if your plan isn't realistic, be prepared for them to let you know. Because they will. But they'll also help you formulate a plan that is realistic based on your background and qualifications. As a graduate, you'll receive lifetime job search guidance for employment in more than 80 countries around the world. Of course, with top notch offerings and a stellar reputation ITA courses come with a hefty price tag – the most expensive of those we reviewed.
On-Site Classes
On-site certification classes are offered in North America, Europe, Asia, and Latin America. Each class is considered full-time and runs from 9:00 am to 6:00 pm five days a week, with ten to 14 students in a class. Practicum (student teaching) is often completed in the evening with local ESL students. Most of ITA's certification classes are held at language schools, the perfect venue for soaking up live teaching experience. You should expect to work hard here because each combines a minimum of 100 hours of academic course work with at least six hours of observed student teaching. Plus, there are two to three additional hours of homework every day. Tuition is $1599 to $2500 (depending on the location), plus housing/food.
Online Classes
ITA's 11-week online classes are considered part-time at ten to twelve hours a week. Altogether, you receive 150 hours of coursework and 20 hours practicum. The course consists of videos, live webinars, and helpful live office hours. There are about 20 students per class with personal attention provided to each. The tuition for online classes is $1395.
To help you get started ITA recommends that you download their free brochure. In it you'll find:
30 pages detailing the world of teaching English abroad and online TEFL certification
A country chart that compares salaries, hiring requirements, and more in 50+ countries
TEFL certification options including OFQUAL-accredited online courses and US TEFL courses
Answers to your questions and details about one-on-one guidance from experienced advisors
Info about lifetime job search guidance
With a 9.7 out of 10 rating, ITA certifies 6,000+ people each year to teach English overseas and is a past winner of the GoAbroad.com People's Choice Award for Best International Education Organization. Plus it's been named GoAbroad.com's Best US TEFL Course and Best Online TEFL Course.
International TEFL Academy Course Details
| Course | Price |
| --- | --- |
| Online TEFL Course | $1,299 |
| 4 Week Intensive Online TEFL Course | $1,699 |
| In Person Classes | $2,200-$2,800 |
---
6. MyTEFL

MyTEFL's forte is combining theory with practicality and classroom effectiveness. To that end, their online courses are designed to be completed in four weeks or less. Flexibility is key with no set schedules and the freedom to study from anywhere with an internet connection. With four course options, MyTEFL offers instruction for everyone from total beginners to veterans who are looking to upgrade their classroom management skills. Plus free job placement services upon completion. Following are the courses and their features:
Basic (Fundamental Classroom Management) / 40 Hours / $139
24/7 tutor support
Tech support
Full library access
Standard (Teaching Techniques and Methods) / 60 Hours / $189
24/7 tutor support
Tech support
Full library access
Skills based units
Advanced (Advanced Approaches and Grammar / 80 Hours / $249
24/7 tutor support
Tech support
Full library access
Skills based units
Intensive grammar units
Comprehensive phonology
Professional (Master TEFL Expert Teacher) / 120 Hours / $299
Best value and mytefl's most popular course
24/7 tutor support
Tech support
Full library access
Skills based units
Intensive grammar units
Comprehensive phonology
Curriculum development
Designing testing systems
There's one more unique feature of MyTEFL that you may find appealing. Because they are mindful of developing sustainable communities, MyTEFL has a "giving back" policy. When you enroll in one of their accredited TEFL courses, they will make a donation to a worthy cause in your name. You are never charged extra for this; the donation is paid by mytefl. Two of the charities they support are Little Footprints Big Steps (LFBS) which focuses on child protection and family reunification and education, and Trek to Teach (TTT) which connects volunteer English teachers with underfunded schools and the construction of school facilities in the Annapurna region of Nepal.
MyTEFL Course Details
| Course | Price |
| --- | --- |
| Basic | $139 |
| Standard | $189 |
| Advanced | $249 |
| Professional | $299 |
---
The Most Important Features: Access, Materials, Student Support, and Personalization
We determined that the most important features to consider when choosing a TEFL course are accessibility, study materials, student support and personalization.
Access
Given the nature of TEFL, every course we reviewed is conducted online, and some companies offer live, or hybrid options for an additional price. Not only did we take into consideration where you have access, but we also looked at when, or how long you have access to these courses. A majority of the companies we reviewed offered options for additional, Level 5 training and certification for an additional price.
Materials
Every course we reviewed has different options of online courses you can take. Some are pre-recorded, and some are live with the latter being more expensive. A TEFL certification is unlike most courses we review in that it doesn't culminate with one pass/fail test or exam, so the courses don't come with practice tests or questions. They do, however, come with short quizzes and written assignments so you can track your progress.
Student Support
Every course we reviewed offers support in both technical, and academic capacities.
Personalization
When learning in an online environment, it is important to understand that people learn at different paces, and good courses can accommodate that. Every course we reviewed had either positive user reviews, won accolades for their TEFL course , or a combination of the two. All of the instructors who teach the TEFL courses have years of experience, and are usually within an email away.
---
Choosing the Right TEFL Course Delivery Type for You
The best TEFL course for you depends on your schedule, budget and learning style. We've listed the most common course formats below, in order from least expensive to most expensive, to help you decide.
Self-Paced: You review the course materials at your own pace when it's convenient for you.
Live Online: You log in to an online virtual classroom and learn from a remote instructor.
Live In-Person: You travel to a physical location and learn in a traditional classroom environment.
Self-Paced
Pros:
Cheapest option
Plan your own schedule
Work at your own pace
Cons:
Must be self-disciplined
Less personalized
Limited instructor support
Who It's Best For?
A self-paced course is ideal for independent learners who prefer the flexibility of moving at their own pace. It may be your only option if your schedule is too busy for attending a live class.
Live Online
Pros:
Join from anywhere
More individual instruction
Structure keeps you on track
Cons:
Not as interactive as in-person courses
Potential for technical difficulties
Who's It Best For?
A live online class works well for those who prefer to learn from an instructor but don't live near any in-person courses. It's also a good fit if travel issues prevent you from showing up in person for classes.
Live In-Person
Pros:
Distraction-free environment
Familiar setting
Live interaction with others
Cons:
Requires travel
No schedule flexibility
More expensive than online-only courses
Who's It Best For?
An in-person course is a good fit if you enjoy learning in an interactive environment alongside others. It also works well for those who have a hard time staying focused when studying on their own.
---
TEFL FAQ
Here are some of the most frequently asked questions regarding TEFL.
What is the difference between TEFL, TOEFL and TESOL?
Is there an exam at the end of the TEFL course?
No. There is not an exam at the end of the TEFL course.
What if I fail the TEFL course/exam?
If English is your first language, you shouldn't have any trouble passing the course. But students usually drop out, rather than fail.
Do I need to take any exams before or after the TEFL course?
No. You do not need to take any exams before or after the TEFL course.
How long is my TEFL certification good for?
TEFL certificates are valid for life.
Where can I teach with a TEFL certification?
You can TEFL in 100 countries around the world.
What are the benefits of getting a TEFL certification?
By being certified, you can get a job over those who are not. TEFL is a great way to travel and see the world.
Other Online TEFL Courses We Reviewed
Bryce Welker is an active speaker, blogger, and regular contributor to Forbes, Inc.com, and Business.com where he shares his knowledge to help others boost their careers.  Bryce is the founder of more than 20 test prep websites that help students and professionals pass their certification exams.