If you're good with numbers and have a keen analytical mind, one of the best careers you can pursue is financial analysis. According to the CFA® Institute, professionals in portfolio management, consulting, and commercial banking can earn well over $100,000 a year in their positions.
If you're interested in pursuing this career path, the best way to get started is to study for the Chartered Financial Analyst (CFA®) exam with the aid of an online CFA® program. We've looked over the four best options currently available— check out our rankings and full reviews of each one below.
List of Best CFA® Study Materials
Our top four picks can be found below, as well as a few additional courses we reviewed that are listed as honorable mentions.
The 4 Best CFA® Exam Prep Courses of December 2023
Full Reviews of the Best CFA® Study Material
1. Analyst Prep CFA® Review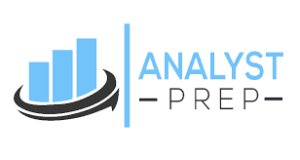 Best CFA® prep course for instructor support
Some students dislike online classes and prep courses because it can be more difficult to contact an instructor when you need help. Unlike a traditional classroom where you just have to raise your hand, it can be a lot harder to get a hold of your teacher when they mostly communicate through emails and pre-recorded video content. Fortunately, Analyst Prep has an elegant solution that manages to retain the benefits of online instruction while still providing that much-needed personal communication.
Analyst Prep CFA® Features
Enrolling in Analyst Prep's CFA® review course provides:
3,000 CFA® Level 1 practice questions

978 CFA® Level 2 practice questions

648 CFA® Level 3 practice questions

40+ hours of video lectures

8 mock exams

Performance tracking

Formula sheet and financial ratios sheet

12 months of access
Pros for the Program
Subject Matter Experts: Analyst Prep's curriculum is mostly video lessons taught by a subject matter expert. These lessons are closely aligned to official learning objectives outlined by the CFA® Institute, so you can rest assured that these lessons will actually prepare you for both your exam and your future career.
Adaptive Learning Technology: Analyst Prep's platform utilizes advanced algorithms that tailor the study material to each student's strengths and weaknesses. As you progress, the system adjusts, ensuring that you spend more time on areas that need improvement, optimizing study efficiency.
Performance Benchmarking: Analyst Prep offers a unique feature where students can compare their performance against peers. This not only provides a competitive edge but also gives insights into areas of improvement based on a broader benchmark, helping candidates gauge where they stand in their preparation journey.
Instructor Support: The best aspect of Analyst Prep is their instructor support. If you encounter an issue with your study course, it's easy to get in touch with either someone in tech support or an instructor who understands the material. They have a fully staffed live chat feature for quick responses, and any other questions are usually resolved within 24 hours.
Extra Sheets: Much like our top pick, Analyst Prep offers convenient formula sheets and a sheet covering financial ratios. These are perfect for cram studying and can also be a great reference material to prevent you from wasting time getting hung up on the minutiae of a specific practice question.
Analyst Prep Bottom Line
Analyst Prep stands out as our top pick for CFA program preparation, blending cutting-edge adaptive learning technology with a curriculum designed by subject matter experts closely aligned to the CFA® Institute's objectives. Their standout instructor support, featuring a responsive live chat and 24-hour query resolution, ensures students are never left in the dark. The addition of handy formula sheets and financial ratio references further enhances the study experience, making it both efficient and comprehensive. Whether you're diving deep into video lessons or comparing your performance against peers, Analyst Prep offers a holistic and tailored approach to mastering the CFA program.
| | |
| --- | --- |
| Course | Pricing |
| Analyst Prep Practice Package (Level 1) | $199 |
| Analyst Prep Practice Package (Level 2) | $149 |
| Analyst Prep Practice Package (Level 3) | $149 |
| Analyst Prep Learn + Practice Package (Level 1) | $349 |
| Analyst Prep Unlimited Package (All Levels) | $549 |
| Analyst Prep Unlimited Package (Levels 2 and 3) | $249 |
---
2. Kaplan CFA®
Well-known Test Prep Leader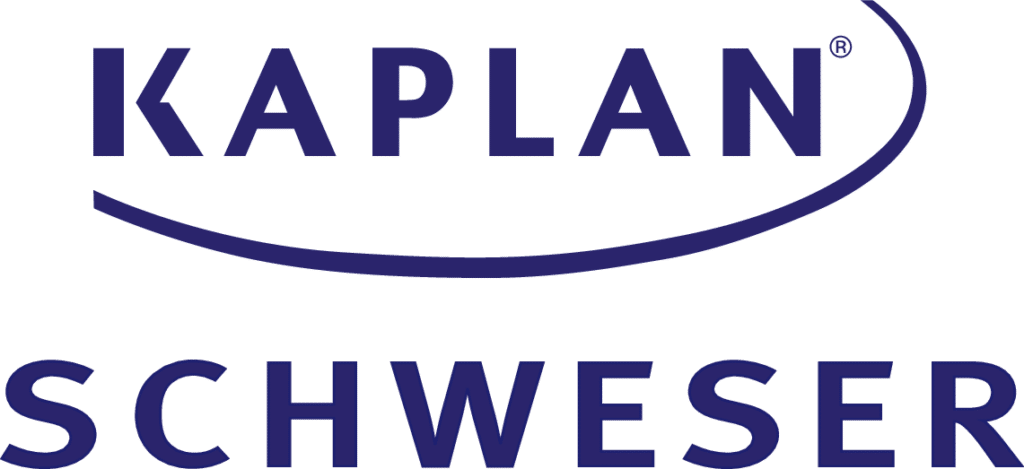 Kaplan, a renowned name in the educational sector, extends its expertise to the realm of CFA® preparation. While they might be best known for their contributions to fields like medical and law education, Kaplan's CFA® courses are meticulously crafted, reflecting their commitment to excellence and deep understanding of financial analysis.
Kaplan Review CFA® Features
Over 2,000+ practice questions to hone their skills.
6 comprehensive mock exams that simulate the real CFA® exam experience.
45+ hours of in-depth video lectures covering crucial topics.
Study notes to reinforce learning and 100 flashcards for quick revision.
Access for 12-18 months, ensuring ample time for thorough preparation.
A commitment to success with their money-back pass guarantee.
Interactive live online sessions and dedicated Q&A time with expert instructors.
Pros and Cons
Expert Instructors: Kaplan's faculty comprises seasoned financial professionals. Their vast experience ensures students receive insights from those deeply entrenched in the industry, bridging the gap between theoretical knowledge and practical application.
Adaptive Learning Technology: Kaplan's courses utilize smart algorithms to identify students' weak areas. This technology customizes practice sessions for maximum efficiency, ensuring that students spend time where it's most needed.
Comprehensive Study Materials: From detailed notes to interactive video lectures, Kaplan ensures students have a holistic learning experience. Every resource is tailored to provide clarity and depth in the CFA® curriculum.
Interactive Study Planner: Kaplan offers a dynamic study planner, helping students stay on track and manage their preparation time effectively. This tool acts as a personal study guide, ensuring that students make the most of their study hours.
Platform Interface: Some students have mentioned that Kaplan's platform can be less intuitive compared to other CFA® prep providers. This might require a slight learning curve, but once familiarized, the wealth of resources becomes easily accessible.
Kaplan Review Bottom Line
Kaplan offers a comprehensive CFA® preparation experience, backed by expert instructors and adaptive learning technology. Their interactive study planner ensures structured learning, but the platform's interface might need some getting used to. Overall, Kaplan is a strong choice for in-depth CFA® exam preparation.
---
3.
Salt Solutions CFA
®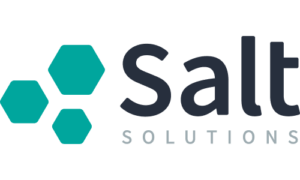 Salt Solutions CFA Level II and Level III – Top Choice for Advanced CFA® Preparation
When it comes to advanced financial analysis, Salt Solutions brings a wealth of industry insight to its CFA® courses. Leveraging its deep-rooted connections in the financial sector, the course material and practice tools offered are tailored to set students on a promising trajectory in the finance realm. It can really assist with preparing you for a rewarding finance career, so it's definitely on our list.
Salt Solutions CFA® Features
Most of the courses available through Salt Solution Exam Prep offer the same features, which are:
11 comprehensive practice exams that mirror the actual CFA® exam format.
A vast repository of 8,000 practice questions to test your knowledge.
Ask-a-Tutor feature for instant query resolution and options for private tutoring sessions.
We have a few different recommendations based on what you're specifically looking for:
Sprint:

This is the best choice if you want to quickly work through study materials for a specific exam section. With two months of access at an affordable price, this can be a lifesaver if you're taking the CFA® exam for a second time.
Endurance:

If you want to take your time when studying for the CFA® exam — maybe because you lead a busy schedule and can't devote several hours a week to studying — this is an appealing option that provides four years of access.

Premium:

However, this is by far the best deal if you aren't worried about the pace at which you study. It currently costs around $100 less than Endurance but includes eight times the number of ask-a-tutor questions and nearly double the amount of mock exams.
Pros and Cons
Balanced Curriculum: Salt Solutions ensures a well-distributed curriculum across the three CFA® exam levels. While Level I naturally comes with the most practice questions, the allocation for Levels II and III is more balanced, offering a comprehensive approach that stands out from competitors like Analyst Prep and The Princeton Review.
Budget-Friendly Options: Salt Solutions ensures a well-distributed curriculum across the three CFA® exam levels. While Level I naturally comes with the most practice questions, the allocation for Levels II and III is more balanced, offering a comprehensive approach that stands out from competitors.
Interactive Learning: Salt Solutions incorporates dynamic learning tools and interactive modules, ensuring students remain engaged and grasp complex financial concepts with ease.
Limited Offline Resources: Unlike some competitors, Salt Solutions might not offer extensive offline resources, which could be a limitation for those who prefer physical study materials or wish to study without internet access.
Con – Newer Player in the Market: Salt Solutions, being a relatively newer entrant in the CFA® prep arena, lacks the longstanding reputation and track record that some of its competitors boast. This might make some students hesitant to invest in their courses without more extensive testimonials or proven success rates.
Salt Solutions CFA® Bottom Line
Salt Solutions offers a comprehensive CFA® Level II and III preparation with 8,000 practice questions and 11 exams. Its interactive modules and Ask-a-Tutor feature enhance the learning experience. However, its limited offline resources might be a drawback for some. Overall, for those seeking industry-relevant CFA® prep, Salt Solutions is a strong choice.
---
4. The Princeton Review CFA®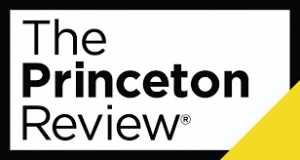 Best online CFA® prep course for fast-paced learning
Although they're not officially partnered with the Ivy League school itself, The Princeton Review is a test prep company that offers a similarly prestigious educational resource. They're mostly known for helping law students, but they also offer an impressive library of online courses on wealth management, valuing assets, and other difficult concepts related to professional financial analysis.
The Princeton Review CFA® Features
If you sign up for their Level 1 CFA® Program Ultimate Course, these are the features you'll receive:
3,150+ practice questions

4 mock exams

50+ hours of video lectures

900 study notes and 50 flashcards

6-12 months of access

Pass guarantee or your money back

24 hours of live online instruction
Private Q&A sessions with your professor
Pros and Cons
Time Saver: The Princeton Review does an excellent job preparing you in a quick and effective way. Efficiency is a top priority, and they claim to reduce your study time by over 100 hours— all while guaranteeing that you'll earn a passing grade.
Affordable Tutoring: The features included with The Princeton Review's Ultimate Course are essentially two different forms of online tutoring, which can be very expensive if you try to enroll in it through a separate service. For that reason, it may be worth upgrading if that's something you're specifically looking for; otherwise, you can safely stick with their Essentials course in order to save some money.
Limited Advanced Level Content: The Princeton Review's CFA® course is heavily geared towards Level I preparation, with comparatively limited resources and depth for Levels II and III. This might leave advanced students seeking additional materials to feel fully prepared for the latter stages of the CFA® exam.
Levels 2 and 3: Keep your expectations reasonable when considering this CFA® course— again, it's not associated with Princeton University in any capacity. Additionally, it's structured in a similar way to Go To Analyst Prep CFA®, which means that most of the content can be found in their CFA® Level 1 study material and less is contained in their Level 2 packages.
The Princeton Review Bottom Line
Princeton CFA Review offers a comprehensive set of study materials, ensuring students grasp even the most intricate financial concepts. Their platform's interactive tools, from quizzes to flashcards, make the learning process engaging. However, it's essential to note that the course isn't affiliated with Princeton University. Additionally, much like Go To Analyst Prep CFA®, Princeton's primary focus is on Level 1 material, with less content dedicated to Levels 2 and 3. Prospective students should weigh these factors when considering this as their CFA® preparation choice.
Go To The Princeton Review CFA®
| | |
| --- | --- |
| Course | Pricing |
| The Princeton Review CFA® Essentials Course (Level 1) | $799 |
| The Princeton Review CFA® Ultimate Course (Level 1) | $999 |
| The Princeton Review CFA® Essentials Course (Level 2) | $799 |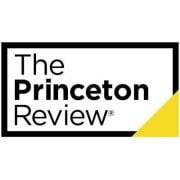 Check Weekly Offers on Princeton Review CFA Courses
Bryce Welker is an active speaker, blogger, and regular contributor to Forbes, Inc.com, and Business.com where he shares his knowledge to help others boost their careers.  Bryce is the founder of more than 20 test prep websites that help students and professionals pass their certification exams.