It can be well worth your time to become a Certified Internal Auditor (CIA). Currently, it's the only globally recognized internal audit designation, and it can help increase your income from internal auditing by over $30,000 a year.
The best way to get started is to try out a CIA review course. This can help you pass the CIA exam on your first attempt — whether you're fresh out of school or not — and teach you valuable professional skills along the way.
The following 5 picks are the best CIA review courses currently available on the market!
A Full List of the Best CIA Courses Worth Considering
Choose the Best CIA Review Course for You
1. Surgent CIA Course Review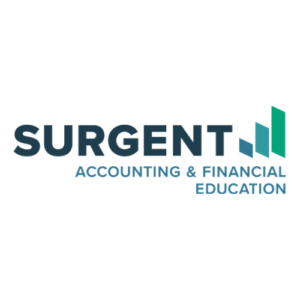 Best overall CIA review course
Surgent combines well-made lessons with an adaptive learning program to ensure you'll pass the CIA exam with time to spare.
Course Details
Surgent is one of the most effective adaptive learning platforms on the market. Every aspect of this course feeds into Surgent's ReadySCORE and A.S.A.P. adaptive learning technology. This means your exam prep will shift to focus on your problem areas; studying the video lectures and answer explanations recommended by this algorithm will have the most substantial effect on your actual CIA exam score.
Surgent CIA Features
2,500+ Practice Questions
3 PDF Textbooks
ReadySCORE
Automatic Content Updates
18 Months Course Access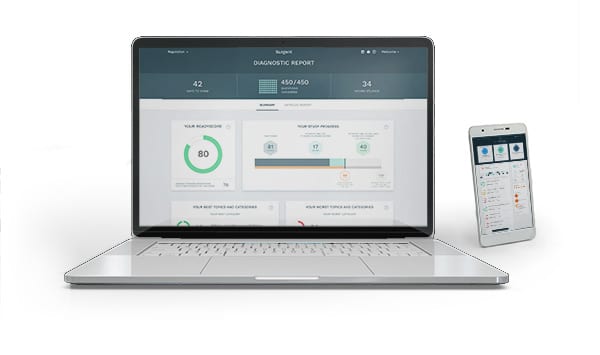 Surgent CIA Pros and Cons
Adaptive Learning Technology: Surgent CIA's course is built on an advanced adaptive learning platform that tailors the study material to each student's needs.
Up-to-date Content: The Surgent CIA consistently updates its course materials to reflect the latest changes in the CIA exam and the internal auditing profession.
ReadySCORE: Surgent includes an exam readiness indicator with your course materials. Each lesson you complete updates the ReadySCORE and shows you exactly when you're ready for the test.
Mobile-Friendly:

Every lesson included in Surgent's course is fully compatible with mobile devices. This makes it easy to get some quick study sessions in while you're not home.

Unlimited Exams: Students enrolled in this course can take as many practice tests as they like while studying. After all, practice makes perfect!
Surgent CIA Bottom Line
Surgent CIA: The Gold Standard for CIA Exam Prep: In the ever-evolving landscape of CIA exam preparation, Surgent stands out as the pinnacle. With its cutting-edge adaptive learning technology and consistently updated content, Surgent doesn't just prepare candidates—it sets them up for unparalleled success. For those aiming to conquer the CIA exam with confidence, Surgent is the undisputed top choice

$125 Savings on Surgent CIA Review Essentials Pass
| Course | Price |
| --- | --- |
| Surgent CIA Prep Part 1: Internal Audit Basics | $229 |
| Surgent CIA Prep Part 2: Internal Audit Practice | $229 |
| Surgent CIA Prep Part 3: Internal Audit Knowledge Elements | $229 |
| Surgent CIA Review Essentials Pass | $599 |
---
2. Gleim CIA Study Materials

Gleim is able to use traditional self-study materials to create an effective course. Whether you prefer audio or video lectures, there's plenty of content to work through.
Course Details
Gleim uses a blend of video lectures, textbooks, and practice exams to create a traditional classroom environment while still enabling you to study at home. Whether you're in a distraction-free home office or at a busy coffee shop, their exam prep resources will enable you to get into the studying mindset and stay on task for extended study periods.
Gleim CIA Features
Audio and Video Lectures
6,800+ Practice Questions With Detailed Answer Explanations
Digital Flashcards and Unlimited Practice Exams
Access Until You Pass Guarantee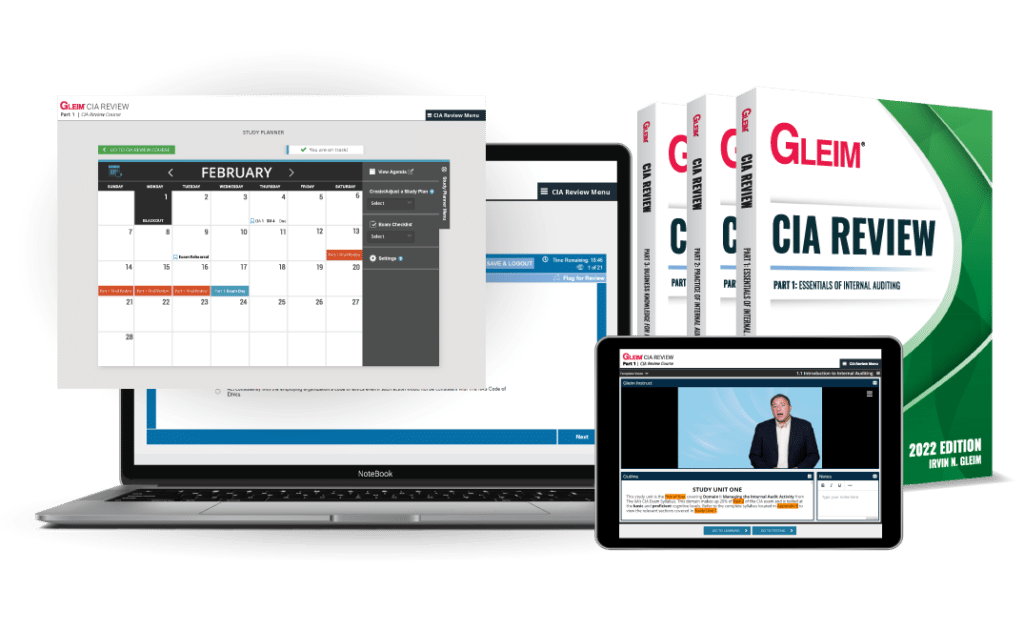 Gleim CIA Pros and Cons
Gleim Instruct Videos:

This course comes with videos breaking down specific examples and past CIA exam prep questions. These do such a good job covering exam topics that many students compare them to a university course!

Access Until You Pass:

Gleim will never cut you off from your study materials before you've passed the CIA exam. This means you can take as long as you like to work through their gargantuan collection of study materials.

Comprehensive Test Bank: Gleim boasts one of the most extensive test banks in the CIA prep market. Their vast collection of practice questions, simulations, and exams ensures that candidates are exposed to a wide variety of scenarios, mirroring the depth and breadth of the actual CIA exam. This extensive practice not only reinforces knowledge but also builds test-taking stamina.
Top-Notch Customer Support: Gleim CIA is renowned for its exceptional customer service. Whether it's a query about the material or a technical glitch, their support team is swift, knowledgeable, and always ready to assist, ensuring that students have a seamless study experience.
Old-Fashioned Approach: Although Gleim is an effective resource for CIA exam study materials, it's not as engaging as Surgent. If you have a short attention span, this may not be the best fit for you.
Gleim CIA Bottom Line
Gleim CIA stands out as a premier choice for CIA exam preparation. Their "Access Until You Pass" guarantee ensures that students have uninterrupted access to a vast collection of study materials, no matter how long their study journey takes. Coupled with top-notch customer support and the comprehensive test bank, students are well-equipped for success. The Gleim Instruct Videos offer in-depth breakdowns of specific examples and past exam questions, further enhancing the learning experience. With such a robust and supportive framework, Gleim CIA confidently positions candidates for success on the CIA exam.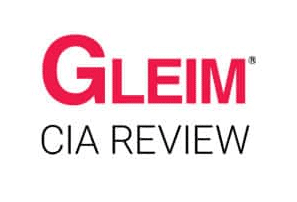 Cyber Monday Sale – $350 Off Gleim CIA Premium Course
| Course | Price |
| --- | --- |
| Gleim CIA Test Bank | $447.00 |
| Gleim Traditional CIA Review System | $799.00 |
| Gleim Premium CIA Review System | $949.00 |
---
3
. Wiley CIA Training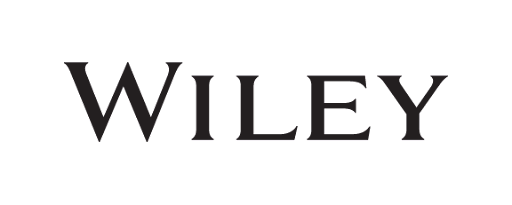 Following Wiley CIA's recent acquisition by UWorld, there are concerns about potential changes to their curriculum and platform. This transition introduces uncertainties regarding the course's future direction and quality. Given these factors, we currently advise prospective students to exercise caution and consider other established CIA exam preparation options.
Course Details
Wiley wants you to be prepared for the CIA without wasting any of your time. Lessons are intentionally kept short and easy to understand, so you're never overwhelmed with information. Plus, everything you learn is reinforced by a series of study notes and practice quizzes. Each question comes with a detailed answer explanation— so you're still learning even when you get something wrong.
Wiley CIA Features
34 Hours of Video Lessons
3 Full-Length Exams
6,800+ Practice Problems
2-Year Access Period
Mobile Compatible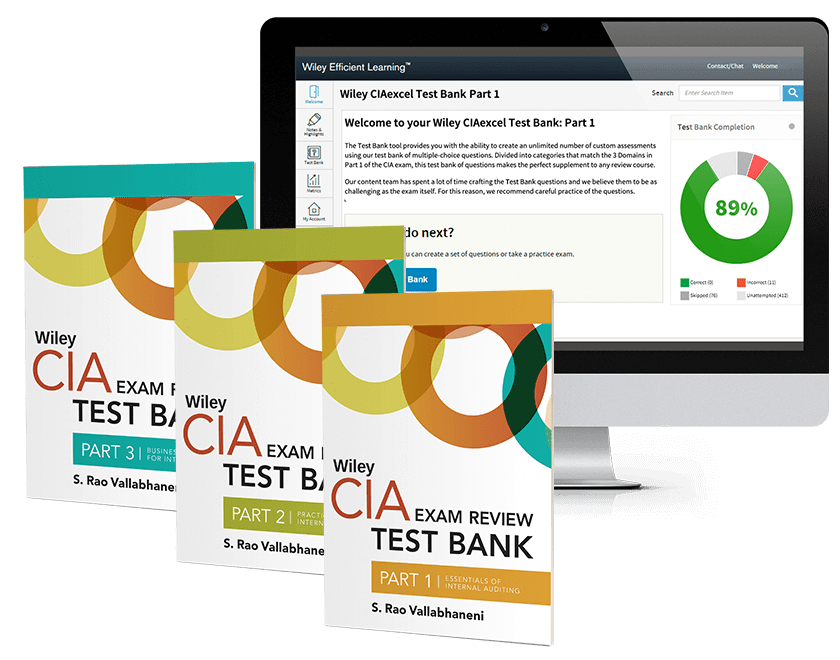 Wiley CIA Pros and Cons
Efficient Learning:

Wiley applies its

"efficient learning" motto to every aspect of its course. You'll learn what you need to know without wasting any time. Plus, each lesson is reinforced by a well-made

series of study notes and practice quizzes.

Focus Notes:

Wiley includes a series of focus notes to supplement everything you learn in each video lesson. This is an effective way to flesh out the concepts covered in the video and ensure you actually understand each lesson.
No Live CIA Course:

Currently, Wiley only offers self-study materials with their CIA program. The lack of live instruction means you miss out on a traditional classroom experience.

Limited Adaptability: Some users have noted that Wiley CIA's adaptive learning technology isn't as responsive as other platforms. This could mean that students might not always receive the most tailored learning experience based on their strengths and weaknesses.
Uncertain Future Direction: With Wiley CIA's recent acquisition by UWorld, there's ambiguity regarding the future trajectory of their CIA prep material. This could lead to potential shifts in curriculum or platform features, making it challenging for students to predict the consistency and quality of the course in the long run.
Wiley CIA Bottom Line
While Wiley CIA was previously recognized as a trusted choice for CIA exam preparation, its recent acquisition by UWorld introduces an element of uncertainty regarding its future course content and direction. The possibility of changes in curriculum, platform functionalities, and instructional approaches brings forth concerns about the program's consistency and efficacy. In light of these uncertainties and the potential shifts post-acquisition, we recommend exercising caution and considering other well-established CIA preparation alternatives.
| Course | Price |
| --- | --- |
| Wiley CIA Exam Review Package: Part 1 | $125 |
| Wiley CIA Exam Review Package: Part 2 | $125 |
| Wiley CIA Exam Review Package: Part 3 | $125 |
| Wiley CIA Exam Review Package: All Parts | $375 |
| Wiley CIA Review Course: Part 1 | $300 |
| Wiley CIA Review Course: Part 2 | $300 |
| Wiley CIA Review Course: Part 3 | $300 |
| Wiley CIA Review Course: All Parts | $750 |
---
4. Powers Resources Corporation CIA Course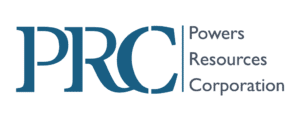 PRC offers an affordable collection of CIA prep courses— complete with the standard library of practice questions, flashcards, and mock exams.
Course Details
Powers Resources consist of textbook study sessions followed up with practice exams. As a result, this course is entirely self guided and self paced. However, students can contact an instructor for help if they ever get stuck in their personal studies. Each of these industry experts should be able to easily put you back on track towards passing the CIA exam.
Powers Resources CIA Features
3,700+ Practice Questions
Custom Mock Exams
Digital Flashcards
Instructor Support
18 Month Access Period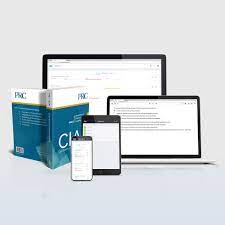 Powers Resources CIA Pros and Cons
Cost-Effective Choice: PRC CIA presents a budget-friendly alternative without compromising on quality. Not only are their materials more affordable than other CIA courses available, but they also provide a comprehensive study experience. For candidates who are conscious about their expenses but don't want to sacrifice on content, PRC CIA stands out as a value-driven option.

.
No Lecture Content:

Currently, all study content provided by Powers Resources is text-based. A lack of audio or video lectures is disappointing, but the flashcards and practice questions are helpful in a different way.

Limited Course Offerings: PRC CIA primarily focuses on review books and practice questions, which might not cater to all learning styles. Those seeking comprehensive video lectures or interactive simulations might find the course lacking.
No Mobile App: Unlike some competitors, PRC CIA doesn't offer a dedicated mobile app, limiting the flexibility for students who prefer studying on the go or through their mobile devices.
Less Established Reputation: While PRC CIA offers quality content, it doesn't have the same long-standing reputation in the industry as some other providers. This might make some students hesitant to invest in their platform without more extensive testimonials or success stories.
Powers Resources CIA Bottom Line
Final Verdict on PRC CIA: While PRC CIA offers a cost-effective choice for candidates looking to save on study materials, it's essential to weigh the savings against some notable drawbacks. The course lacks a mobile app, making on-the-go studying challenging. Additionally, their limited question bank might not provide the extensive practice some candidates seek. Lastly, the absence of a pass guarantee raises concerns about the course's overall confidence in ensuring student success. Given these factors, potential students should carefully consider if the savings justify the limitations.
| Course | Price |
| --- | --- |
| Ed2Go CIA Self-Paced Course | $695.00 |
| Ed2Go CIA With Excel (State Specific) | $1,195.00 |
| Ed2Go CIA With Excel and Voucher (State Specific) | $1,295.00 |
---
5. IIA CIA Training Review

The Institute of Internal Auditors (IIA) is the best informed on what internal auditors need to know— considering they're the organization that created the CIA designation in the first place. But are they the best course providers?
Course Details
It makes sense to go to the source for CIA study materials. The IIA CIA Learning System is available both as self-study CIA exam preparation or live online classes. Students primarily learn via video lessons and study guides. This knowledge is then tested via quizzes and a final practice exam. Anyone interested in some extra learning can complete flashcards between lessons to keep information fresh in their mind.
IIA Features
Video Tutorials
Practice Quizzes
Searchable CIA Glossary
Custom Study Plans
12-Month Access Period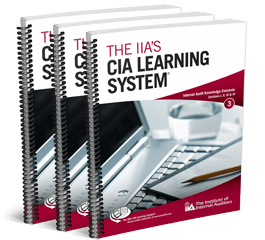 IIA CIA Pros and Cons
Official Material Advantage: As the governing body for the CIA exam, IIA's prep materials are directly aligned with the exam's content. This ensures that students are studying the most relevant and up-to-date information, giving them an edge in understanding the exact requirements and expectations of the exam.
Limited Bonus Material: Students have access to very few study materials that can be used outside of the main study lessons.
Limited Interactivity: IIA CIA exam prep primarily offers traditional study materials and lacks interactive features like adaptive learning technology or engaging video lectures that other providers offer. This might not cater to diverse learning styles, especially for those who benefit from more dynamic content.
No Comprehensive Packages: Unlike other prep providers that offer all-inclusive packages, IIA's materials are often segmented. This means students might need to purchase different components separately, which can be inconvenient and potentially more costly in the long run.
IIA CIA Bottom Line
While the IIA CIA exam prep benefits from being the official material, ensuring direct alignment with the exam's content, it falls short in several areas. The course interface is outdated, making navigation cumbersome, and the lack of interactive features can hinder the learning experience. For candidates seeking a dynamic and user-friendly study environment, other providers might be a more suitable choice.
CIA Exam Review Courses Conclusion
Hopefully, a CIA exam review course from above will fit your needs for study material and the price you are looking for. Certified Internal Auditor courses will get you closer to becoming a CIA and accounting professional, and we suggest Surgent, Wiley, or Gleim as the best CIA exam preparation courses.
Bryce Welker is an active speaker, blogger, and regular contributor to Forbes, Inc.com, and Business.com where he shares his knowledge to help others boost their careers.  Bryce is the founder of more than 20 test prep websites that help students and professionals pass their certification exams.