It can be tough to become an Enrolled Agent. You need to pass 3 difficult exams covering essential tax concepts.
And these exams aren't like the ones you had to take in college. According to the Internal Revenue Service, your grade on these exams is scaled in a way to accurately determine if you meet the minimum requirements for professional conduct.
What does this mean about your chances of passing the EA exam?
This means it's less about knowing the correct answers to every question, but understanding why one answer is right and the others are wrong. Of course, it doesn't have to be hard if you know how to prepare ahead of time. That's where an online EA test prep course comes in handy.
Listed below are the 5 best EA prep courses currently available. Each of these has a unique focus that will help different kinds of students; if you like to watch lectures, answer practice questions, or memorize flashcards, there's something here for you.
Read on and choose the best enrolled agent course that suits your learning style!
A Full List of the Best EA Review Courses Worth Considering
Best Enrolled Agent (EA) Exam Review Courses
1. Surgent EA


Best overall EA review course.
Surgent EA is able to easily appeal to multiple learning styles; you can see this through their dedication to providing both live and self study course options. Plus, they provide materials for audio, visual, and text based learners. This makes them one of the most accessible courses in the business, and they also include features to reduce your study time without negatively affecting your score.
What to Expect
Surgent offers 3 different EA prep courses. Anyone just interested in the basic options can choose the Essentials Pass for $499. Alternatively, you could add in video lectures and textbooks with the $699 Premier Pass. Lastly, anyone interested in live content can enroll in the Ultimate Pass course for $999.
1,800+ Multiple Choice Questions

Full 3-Part Review Course

A.S.A.P. Technology and ReadySCORE
Pass Guarantee

25+ Video Lectures (Premier/Ultimate)

Digital Textbooks (Premier/Ultimate)

60+ Extra Video Lectures (Ultimate)
Print Textbooks/Flashcards (Ultimate)
Virtual Coaching Sessions (Ultimate)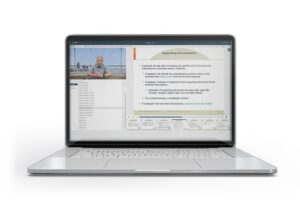 Surgent isn't interested in wasting your time while you prepare for the exam. That's why they've implemented a system to tell you exactly when you're ready to pass. ReadySCORE logs your progress through the course and tells you what score you'd get if you were to take the exam that day. Additionally, all of Surgent's materials are available on mobile devices, and progress is automatically saved across devices. This lets you easily access and progress through the course no matter where you are or how much time you have to spare.
This EA review course is split up into 3 different parts that each tackle a major aspect of the EA exam. Most of your learning will be done through a blend of video lectures, printed self-study materials, and practice exams. This ensures that you never get sick of one of the study methods, and everything you learn in a lecture will be reinforced elsewhere with this system.
Ultimately, Surgent is an excellent choice for any student. I highly recommend checking this course out when preparing for the EA exam!
Surgent EA Details
Course
Price
Features
Get Started
Surgent EA Review Essentials Pass
$499



Full 3-part review course


Adaptive Learning


ReadySCORE exam-readiness indicator


1,800+ multiple-choice questions



Get Surgent EA Essentials Pass
Surgent EA Review Premier Pass
$699



25+ video lectures providing additional insight


Unlimited access until you pass


Digital textbooks for all exam sections



Get Surgent EA Premier Pass
Surgent EA Review Ultimate Pass
$999



Printed textbooks + flashcards


1-on-1 virtual coaching with an EA Exam Expert


Audio lectures for all exam sections


Ultimate customer support


CE Course (2 credits)



Get Surgent EA Ultimate Pass
---
2. Gleim EA
Review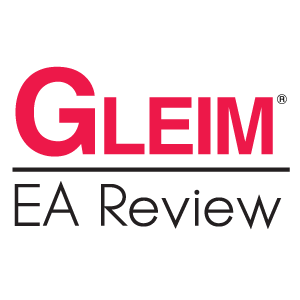 Best EA exam prep course practice questions and exams.
Gleim's course focuses heavily on practice tests to prepare you to become an EA. Each test they give you mimics the EA exam as closely as possible. Additionally, their testing bank is the largest one in the business. It contains thousands of questions from previous EA exams, and each question comes with a detailed video explanation for the answer.
What to Expect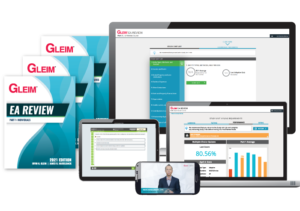 This means you will spend most of your study time working through practice questions when enrolling in this course. But if you sign up for their Traditional or Premium review courses, you'll have access to additional material, including:
SmartAdapt predictive learning technology
Video and audio lectures
Exam rehearsals realistic to the actual EA exam
Study planner with progress reports
Access to accounting experts for extra help
Students who prefer to study through repetition will get a lot out of Gleim's EA review course. Outside of that, there's not as much going on when compared to Surgent. As a result, these lessons can feel much less developed compared to the practice tests.
With never cut off a student before they're ready to take the exam. Anyone who's purchased Gleim materials will have unrestricted access to them until they've passed the EA exam. Thanks to that, it's easy to set a study schedule without worrying about time limits.
Currently you have 3 different options when enrolling with Gleim. The first is to just pay for the test bank for $379.85. Up next is the $529.95 Traditional course which adds in a few lectures and a final review. Finally, you can pay $629.95 for the Premium course and gain access to personal coaching and video lessons.
Unlike other courses, Gleim has a fairly singular focus. Almost every aspect of their course ties into practice exams, so you can grow familiar with the exam in a stress-free environment before sitting for the real thing. It also helps you develop important test taking skills by mimicking the conditions of the EA exam. For these reasons, Gleim is one of the best options for anyone interested in practicing for the EA exam.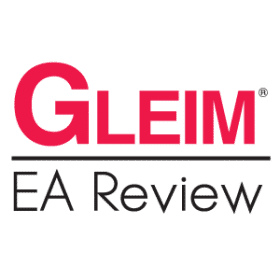 Cyber Monday Sale – $200 Off Gleim EA Premium Course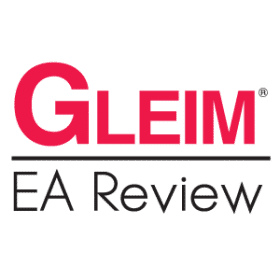 Save $130 on Gleim EA Premium Course
Gleim EA Details
Course
Price
Features
Gleim EA Test Bank
$499



Largest Test Bank


Realistic Practice Environment



Get Gleim EA Test Bank
Gleim Traditional EA Review System
$699



Personalized Study Experience


Full-length exam rehearsal


Audio Lectures


Gleim Personal Counselors



Get Gleim EA Traditional Review
Gleim Premium EA Review System
$799



Access until you pass guarantee


Digital flashcards


CPE Hours


Assistance from accounting experts


Final review mode




Get Gleim EA Premium Review
---
3. Fast Forward Academy

Best online learning community.
Fast Forward Academy (FFA) effortlessly combines video lectures, self study materials, and community interaction into an effective whole. After each video, you'll have the chance to try out what you've learned through practice questions. You can also spend some of your off hours using flashcards or talking to other students.
What to Expect
This EA prep course includes:
100+ Instructional Video Lectures

Online Student Community

3,000 Study Questions

Digital Flashcards

Unlimited Practice Exams
FFA will mainly teach you through a series of engaging video lectures. These tend to be high energy and tightly edited study sessions. Videos are made this way so you don't get bored and forget important information. Each of these focuses on a key EA concept over the course of 30-45 minutes. This bite-sized format allows you to easily fit lessons into your schedule. It's also easier to pay attention to these courses, even if you struggle with a learning disability such as ADHD, since each of them is delivered in an engaging visual style.
One major selling point for FFA is their excellent online community. Students can easily touch base and get advice on parts of the course they can't understand. This makes it easy to help each other out and excel as a group; which is important, since the rest of FFA's course is exclusively self-study and on demand. This can be disappointing for people who prefer to learn in an online classroom, but at least you can some live help from the FFA online community!
You have several options when signing up for FFA's EA course. The first is to just take the online course for $549. Alternatively, you could add in extra textbooks for a total cost of $649. Plus, you can always try out the Bootcamp + Smart Bundle for $699. It adds in extra on-demand webinars to the course.
At the end of the day, Fast Forward Academy has some of the best self study materials in the business. However, you'll want to look into Surgent for live learning.
Fast Forward Academy EA Details
Course
Price
Features
Get Started
Fast Forward Academy EA Online Course
$549.00



Online textbook


100+ instructional video lectures


3,063 study questions


Unlimited practice exams


Digital flashcards


Integrated IRS publications


Access till you pass


Academic support



Get FFA EA Review
Fast Forward Academy EA Smart Bundle
$649.00



Full EA Online course plus:


Paperback + online textbook



Get FFA EA Smart Bundle
Fast Forward Academy EA Smart Bundle + Bootcamp
$699.00



Full EA Online course plus:


On-demand bootcamp webinars


Paperback + online textbook



Get FFA EA Smart Bundle + Bootcamp
---
4. Lambers EA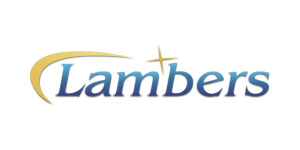 Best EA prep course lectures
Although Lambers is pretty low on our list, they're still worth checking out for one big reason: audio lectures. These aren't included with many modern online classes or test prep courses, but they're extremely helpful if you have difficulty fitting your studies into a busy schedule. Consider how much easier it will be to get some work done while on a long commute or when doing chores around the house.
Additionally, Lambers puts a bit more effort into their flashcards compared to other course providers. Their cards come with their own software designed to offer a fresh take on studying. Cards can be randomly assigned or focus on certain areas, and spaced repetition ensures you're consistently being challenged in a way that's scientifically proven to reinforce your memory.
What to Expect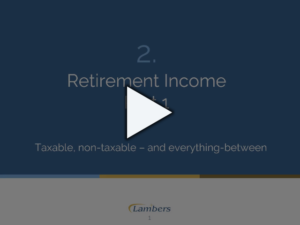 Each part of this online test prep course tackles specific areas of the exam through flashcard training and video training. However, what sets them apart is what they teach you. Lambers focuses on the hot topics of the exam and limits the amount of time spent on irrelevant topics; basically, it's the opposite of a Gleim course. All of this is backed up by data on trends from previous versions of the exam.
Lambers believes that simple is best when studying for the EA exam. Unfortunately, that means some of their content doesn't engage with students. Their video lectures in particular are unpopular among several students, especially when compared to those offered by Go To Fast Forward EA. This course could benefit from retooling their lessons into a more visually engaging style. Fortunately, there's one big benefit to this course's simplistic design: it's extremely affordable.
Their EA review course is split into 3 different parts; each part costs $200. Anyone interested in a complete study package only needs to pay $600 for full coverage of the EA exam prep. That makes this one of the most affordable course options on this list. Flashcard training costs an extra $99 per part, but those are optional add-ons.
Here's what you get with Lambers EA Review:
2,100+ Practice Questions

Flash Training

Video Lessons

Simulated Exams

Free Updates
Basically, Lambers is an excellent option for anyone trying to save money while preparing for the EA exam. Otherwise, try out something a little more developed like Surgent or Gleim.
Lambers EA Details
| Course | Price |
| --- | --- |
| Lambers EA Video Courseware Part 1 | $499.95 |
| Lambers EA Video Courseware Part 2 | $499.95 |
| Lambers EA Video Courseware Part 3 | $499.95 |
| Lambers EA Review Test Prep Software Part 1 | $199.95 |
| Lambers EA Review Test Prep Software Part 2 | $199.95 |
| Lambers EA Review Test Prep Software Part 3 | $199.95 |
| Lambers EA Flash Trainer Part 1 | $149.95 |
| Lambers EA Flash Trainer Part 2 | $149.95 |
| Lambers EA Flash Trainer Part 3 | $149.95 |
---
5. WiseGuides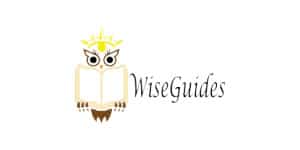 Best supplementary EA review course.
WiseGuides is different from other courses in that most of its course catalog only offers practice questions. This makes it good for supplemental material, but not much else.
What to Expect
This EA review course provides a wide range of practice questions for you to use when studying for the EA exam. Each question focuses on a key content area. That way you can split up your studying into different sections and see how well you perform in each one. Doing so will tell you where you need to shift your focus when studying in the future. Additionally, all of WiseGuides' questions have been designed to be printable and answered on paper. This enables you to annotate as you work and build a set of study notes. That way you have something to use as a cram sheet further down the line.
Other than that, this course tracks your progress as you work through their study questions. Their progress tracking tool shows you how well you perform in each content area and how close you are to your desired score. Thanks to that, it's easy to develop an effective study schedule. But as I mentioned before, this course consists solely of practice questions. You'll need a good baseline of knowledge if you plan on using this for practice. If you're less experienced and want a more comprehensive "crash course" in being an Enrolled Agent, Go To Gleim EA would be a far better choice.
Just like with Lambers, each section of this course costs $200. However, this course frequently goes on sale for as low as $125 per part. Keep an eye out for any deals before making any purchasing decisions. But if you're looking for video content, I don't currently believe it's worth enrolling in their Wise Success Bundle for $999, because it doesn't provide any other tangible benefits for the extra cost. You can get a much better deal on video lectures and other practice materials if you stick with Surgent's Premier Pass.
Here's what you get with WiseGuides:
Over 3,000 Practice Questions

Performance Tracker

Unlimited Practice Exams

Study Planning

Feedback Explanations

45 hours of video lessons (Success Bundle)
Ultimately, WiseGuides' practice problems are best used as supplemental material for another course.
WiseGuides EA Details
| Course | Price |
| --- | --- |
| WiseGuides EA Exam Review Test Prep Part 1 | $199.95 |
| WiseGuides EA Exam Review Test Prep Part 2 | $199.95 |
| WiseGuides EA Exam Review Test Prep Part 3 | $199.95 |
| WiseGuides EA Exam Review Test Prep Bundle | $599.95 |
| WiseGuides Success Bundle | $999.95 |
Bryce Welker is an active speaker, blogger, and regular contributor to Forbes, Inc.com, and Business.com where he shares his knowledge to help others boost their careers.  Bryce is the founder of more than 20 test prep websites that help students and professionals pass their certification exams.