For adults who never received their high school diploma, passing the GED opens the door to better employment opportunities, education and self-confidence. Preparing for the exam on your own can be a challenge, especially if you've been out of school for a while and maybe you want to pass the GED and move onto taking the SATs. A GED prep course can be a valuable guide through the process. We've put together this resource to help you choose the best GED prep course for you.
Our research team reviewed 14 of the most popular GED prep courses. We evaluated each based on the comprehensiveness of their classes, the number and type of study materials and the level of support students receive. Then, we spoke with former students to learn how they felt each course prepared them for the exam. In the interest of keeping our recommendations accessible to everyone, we only looked at online courses; however, you may be able to find some in-person classes in your area if you're interested in this approach.
We came down to three finalists we felt comfortable recommending. Kaplan was our favorite because of its comprehensive lesson plans and excellent student support. But you may prefer one of our other choices, so we recommend reading all of our reviews before making your decision.
A Full List of Every GED Prep Course Worth Considering
We've listed our top three picks below as well as the other 11 GED prep courses we didn't choose. Click on the links to view the available courses on the company websites and to learn what we had to say about our three finalists.
The 3 Best GED Prep Courses in December 2023
---
Full Reviews of the Best GED Prep Courses
1. Mometrix University GED Review

Best overall GED review course.
Mometrix University offers a large catalog of undergraduate education resources, including a full online review course for students preparing for the GED. Whether you prefer to learn through visual stimulus, reading passages, or repetitive practice, this course offers a convenient and efficient platform to meet your exact study needs without spending an obscene amount of money.
What to Expect
This online review course covers language arts, mathematical reasoning, science, and social studies thoroughly; this ensures that it can effectively prepare you to understand all questions contained on the GED exam. You can consult a range of study materials to learn key concepts in each of these subjects. Mometrix's e-Guide is a positively reviewed eBook that's considered one of the best study guides for this test, but you can also practice with over 400 e-Flashcards if you prefer a more fast-paced study style.
Outside of the study text and flashcards, Mometrix also includes 3 full practice exams pulled from a library of over 1,000 practice questions. There are also more than 300 video lessons that go over the content covered in the texts, flashcards, and practice tests. And these aren't boring, static slideshows or simple lecture recordings; instead, these videos have a high production value and are presented by a knowledgeable expert alongside several visual aids.
Some additional features included with this course are extra lessons on dealing with external factors surrounding the GED exam, such as pre-test anxiety and suggestions on effective study techniques. These alone will have a tremendous impact on your confidence and overall test-taking ability, but there's one more benefit to Mometrix. If you're unhappy with any aspect of this course, you have seven days to request and receive a full refund, no questions asked.
Well Made Videos: Mometrix's course comes with over 300 hundred video lessons. Each of these explains important test concepts in a clear and easy to understand manner, with plenty of engaging visual material to prevent you from getting bored or distracted.
Practice Questions: Students can test their progress by completing some of the 1,000+ questions included with this course. These questions are closely aligned to those you'll encounter on the GED, so it's a perfect way to rehearse before your exam date.
Mobile Friendly: Every aspect of this course has been designed to work on all desktop and mobile devices. There's no excuse for you to skip a session, since this means you can access your course anywhere and at any time!
Mometrix University GED Details
| Course | Price |
| --- | --- |
| GED Study Guide (e-book) | $19.99 |
| GED Study Guide (physical) | $29.99 |
| GED Course | $29.99/month |
| GED Exam Flashcards Study System | $72.99 |
Bottom Line
Mometrix is an excellent option for GED test prep. They appeal to every kind of learner and have plenty of materials to offer you, and it won't cost an arm and a leg.
---
2. Kaplan Test Prep GED Review

Best for comprehensive instruction.
Kaplan has been a dominant force in the test prep industry for decades because of its clear, detailed courses and focus on student support. Its GED prep course is no different. It's the most expensive of our top three, but it also provides the greatest value. Core content is taught through a series of on-demand video lectures and supplemented with practice questions and tests. If you run into trouble, you can reach out to Kaplan's qualified instructors at any time via email.
What to Expect
Kaplan's self-paced course gives you three months' access to the course materials, which should be plenty of time for most people. Most of the instruction is done through 150 on-demand video lessons, but there is also a GED prep book that includes practice questions and a detailed discussion of each of the four exam sections. This book is yours to keep after the course access ends, and it can be purchased separately if you're not interested in the complete course.
Start off with a diagnostic test to establish a baseline score in each category. Kaplan's Smart Reports will analyze your performance and make suggestions about how to improve. There is only one full-length practice test included in the course, but you can supplement this with hundreds of practice questions. Your Smart Reports will continually update to reflect your improvement. You can choose to focus on a single section at a time or skip around between them as you see fit.
Kaplan is our only finalist that offers instructor support to assist students that are struggling with a question or topic. Your only means of contact is email, so you may have to wait a while for a response, but most of the time you'll hear back within a day or two. Kaplan also demonstrates its support with its Pass Guarantee, which promises a free retake or a full refund to all students who don't pass the GED. In order to qualify for this guarantee, you must complete the GED prep course and take the exam within 30 days. For full details, visit Kaplan's website.
Experienced Teachers: Kaplan only hires people who have years of experience as teachers. They want to guarantee you get the best lessons possible, so they don't waste your time with amateur instructors.
Live or On-Demand: Students are able to choose between live learning or self study classes. Doing so gives you much more freedom when preparing for the GED, and it allows you to pick the best option for your personal study preferences and scheduling needs.
Price: Kaplan's high quality is reflected in their price tag. A cost of $129 isn't too expensive, but it's higher than the other courses on this list.
Kaplan Test Prep GED Details
| Course | Price |
| --- | --- |
| GED Prep Book | $19.90 |
| GED Self-Paced Course | $129.00 |
Bottom Line
Anyone interested in a comprehensive study program should sign up for Kaplan when preparing for their GED.
Get Best Price On Kaplan GED Now
---
3. GED Fast Review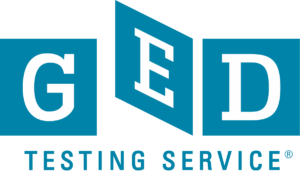 Best for realistic practice.
GED Fast's program emphasizes real exam practice over the more traditional, curriculum-based approach. It claims to prepare students for the exam in two weeks or less, and while that timeline may be a little fast for some, there's no doubt that the program works. It boasts a 93.5 percent passing rate and it's been a fixture of GED prep for over 20 years. It's not the best choice if you're looking for a detailed review of exam content, though. There are no video or text lessons so the only way to learn is by reviewing practice questions.
What to Expect
Once you sign up for GED Fast's Premium Study Package, you're granted lifetime access to all of its practice tests and questions. You also get free automatic updates to ensure the practice exams you're taking always mirror the real GED. GED Fast is so confident that its program will help you succeed that it offers a money-back pass guarantee. If you complete the course and don't pass your GED, you'll receive a full refund and you'll still have access to the course materials if you want to review them again.
The program does come with an ebook on test-taking strategies, but the bulk of the instruction is done with practice tests. The 35 exams are broken down by section. You can focus on them one at a time or take several in sequence to simulate a full-length test. The computer analyzes your performance and uses your results to create future tests designed to target your weaknesses. It continually adapts to ensure you're always studying the most relevant material. You can also home in on specific question types with GED Fast's bank of over 1,500 practice questions.
GED Fast shows the correct answer after each quiz, but unfortunately, there's no explanation as to why a certain answer is right or wrong. You're just expected to memorize the facts and concepts listed. This can work well as a supplemental resource for students who already have a good grounding in the exam content, but it won't be much help to students that haven't learned the material in context.
Easy Scheduling: GED Fast's shorter lessons allow you to easily fit them into your weekly schedule. Plus, these are a great tool for breaking down complicated concepts.
Instructor Support: Any questions you have can be quickly answered by emailing your teacher. Your instructor will make sure to provide an easy to understand answer as soon as possible.
No Live Learning: GED Fast currently only offers their course in an on-demand self study format. Unless they add some kind of live instruction later, you may prefer a different study resource.
GED Fast Details
| Course | Price |
| --- | --- |
| GED Fast Premium Study Package | $64.99 |
Bottom Line
GED Fast is an excellent course option for anyone who prefers self study content. However, you should only choose this course if you're self-motivated and don't need a lot of extra help from instructors or tutors.
---
4. Essential Education Review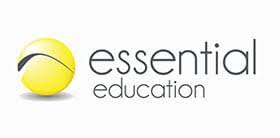 Best for jump-starting your career.
Essential Education's GED Academy simplifies the studying process by targeting your weak areas and breaking information into small chunks. Its creators genuinely want you to succeed, so they also throw in five other courses on work, money and computer skills to give you a leg up in the job hunt. It's a valuable resource for self-driven learners, but those who prefer the support of a trained instructor will be disappointed.
What to Expect
You begin with a diagnostic practice test that assesses what you already know. Then, Essential Education uses your results to build a custom study plan that focuses on the areas where you need improvement. Lessons are taught through a series of video lectures that explain concepts in a clear and simple manner. These videos are designed to be easily digestible, so studying can be broken down into short sessions. Periodic checkups help reinforce the concepts you're learning and update your new study recommendations.
The GED Academy program costs $15 per month or a $99 one-time fee for unlimited use. When you sign up, you get access to the full GED course, plus five additional courses to help make you more marketable to employers. The Work Essentials course teaches you job search, resume and interview skills while the Money Essentials course instructs you on responsible money management. There's also a Computer Essentials course that covers typing, word processing and spreadsheet skills — all essentials of modern life. And if you're thinking about taking the HISET or TASC instead of the GED, there are programs for that as well.
The courses are thorough and easy to understand, but if you run into questions, there are no instructors standing by to help. This isn't uncommon among self-paced GED prep courses and it won't be an issue for everyone; however, if this is a concern for you, you may want to explore another option like Kaplan that's known for providing excellent student support.
Personalized Instruction: Lesson plans are adapted to create a study plan that suits the needs of each individual student.
Engaging Delivery: Course material is presented in a fun and interactive manner. Thanks to this, it's easy to stay engaged and remember what you've learned.
Limited Side Materials: Essential Education includes a handbook and test blueprint with their course. However, they don't include other self study tools such as flashcards or textbooks.
Essential Education Details
| Course | Price |
| --- | --- |
| Essential Education Subscription | $15.00/month or $99 one-time payment |
Bottom Line
Essential Education has created an engaging course that is built around your individual needs. Give this a shot if you prefer a more guided study experience.
---
The Most Important Features: Accessibility, Comprehensiveness, Study Materials and Support
We weighed dozens of features when choosing the best GED prep courses. They broke down into four main categories: accessibility, comprehensiveness, study materials and student support.
Accessibility
We made sure all of our finalists were available online to any student with an internet connection. These programs are all self-paced, so if you're interested in learning from a live instructor, you'll have to explore the options in your local area. None of our top picks have dedicated mobile apps, but their sites are mobile-friendly for studying on the go. We also looked at how long each course's access period was. GED Fast stood out here with lifetime access to the course materials after you pay the one-time $64.99 fee.
Comprehensiveness
Each of our finalists cover all four sections of the GED in detail. We looked at the number and quality of the course lessons and took student opinions and pass rates into account. Each of our picks stood out here in different ways. Essential Education won on sheer numbers with over 200 hours of self-paced lessons while Kaplan's blend of engaging video lectures and practice questions made it the most well-rounded of our top three. GED Fast also deserves a shout out for its impressive 93.5 percent passing rate.
Study Materials
Next, we compared the resources that each course offers to help its students prepare for the GED. Usually, this includes on-demand video lessons and practice questions. Some courses may offer flashcards or workbooks as well. Full-length practice tests are a key component of a good GED prep course because they familiarize you with the exam format and time constraints. They also give you an accurate idea of what scores to expect. GED Fast stood out here again with 35 practice tests and an additional 1,500 practice questions.
Support
Most self-paced GED prep courses leave students to fend for themselves. There's no one to reach out to if you run into questions and to keep you on track as you go. Some companies try to make up for this with money-back pass guarantees and personalized study plans drawn up by the computer. This is a start, but it doesn't take the place of being able to ask questions of a real person. Kaplan understands this and offers free 24/7 email support to all its GED students, so this might be the way to go if you're concerned about studying on your own.
---
Frequently Asked Questions About the GED
Our goal is to create a comprehensive guide to the GED exam. We spoke to former students to learn what questions they had about the test, and we've answered some of the most common ones below. If there's anything else you'd like us to answer, reach out and let us know.
How do I register for the GED?
You can sign up for the exam on MyGED, the official exam website. Create an account and then click "Start Scheduling." MyGED will ask you questions to ensure you're eligible to take the GED exam in your area. If you're not, you'll receive an alert explaining why. Currently, the exam is not available in Indiana, Iowa, Louisiana, Maine, Missouri, Montana, New Hampshire, New York or West Virginia. If you live in one of these states, you'll have to take the exam in a neighboring state that permits non-resident test takers.
The GED is administered by Pearson VUE. Once you've confirmed your eligibility, you can select the testing center nearest you, and choose your preferred test day and time and the subjects you would like to take. You don't have to complete all sections of the exam at once, though you can if you want to. You must pay the exam fee at this time in order to secure your place. Fees vary by location and you can check them through your online MyGED account. You can reschedule or cancel your test date at any time if something comes up.
When you arrive at the testing center, you must present a valid, government-issued photo ID to the exam administrators. They will take your photo and fingerprints and ask you to turn out your pockets to ensure you're not bringing anything with you into the testing room. A locker will be provided to you for storing your belongings during the exam. For a full list of test-day procedures, visit Pearson VUE's website.
Can I take the GED online?
No. The GED exam can only be taken in person at an approved testing center. If you come across a site promising you an online GED, it is a scam. There are hundreds of sites promising accredited degrees online and they may even send you a credential when you've completed their test and paid their fees, but it's essentially worthless.
Some of these sites brand themselves as high schools, academies, educational associations or even universities in an attempt to sound more credible. Don't be fooled. If you're unsure if a high school or online school is accredited in your state, reach out to your state Department of Education to double check. And if you're taking the GED, you should only sign up through the MyGED website.
Report any fraudulent websites to the GED Testing Service. You can also file a complaint with the Better Business Bureau, your state GED Administrator office or attorney general, or your local authorities. Keep records of any dealings you have with the fraudulent company and submit these along with your complaint.
What is on the GED test?
The GED test is designed to measure your knowledge in four main areas commonly taught in high school — Reasoning Through Language Arts, Mathematical Reasoning, Social Studies and Science. The full exam takes approximately seven and a half hours, but you don't need to complete all sections in one sitting. Take them one at a time if you'd rather and complete them in any order. There are no restrictions on how long you can take to pass all sections, but you won't be awarded your GED until you earn a passing grade in each one.
The exam is computer-based and can be taken in English or Spanish. Most of the questions are multiple choice, but there are some short answer questions on the Reasoning Through Language Arts and Science sections. Calculators and scratch paper will be provided to you for the Mathematical Reasoning section. A full breakdown of each exam section is listed below.
| Exam Section | Questions | Time |
| --- | --- | --- |
| Reasoning Through Language Arts | 46 | 150 minutes |
| Mathematical Reasoning | 46 | 115 minutes |
| Social Studies | 35 | 70 minutes |
| Science | 34 | 90 minutes |
How is the GED scored?
Each section of the GED is scored on a scale from 100 to 200. You must score at least a 145 in each of them in order to pass the exam. Your raw scores — the number of questions you got right — are converted to your scaled scores by a computer algorithm that makes adjustments for the difficulty of questions between exams. This process, known as equating, ensures that a 145 on one exam demonstrates the same level of knowledge as a 145 on the next exam. There are no penalties for answering questions incorrectly, so you should always make an educated guess if you don't know.
A score above 164 is considered College Ready. If you're planning to apply to a university, a score in this range may exempt you from taking placement tests or remedial courses required of GED students who scored lower. This all depends on the school, however, so check with your university's admissions department to learn more. A score over 174 indicates that you've demonstrated a level of knowledge consistent with some entry-level college courses. You may be eligible for up to three credits in math, science or social studies and one credit in humanities, depending on your scores and your university's rules. This can save you time and money as you pursue your higher education.
You'll receive a detailed score report within 24 hours breaking down how you did in each section of the exam. If you'd like to challenge any of the scores you received on the written response portions of the exam, you may do so for a fee of $50 per question. A trained essay grader will review your answer and if your score changes, your $50 will be refunded. Otherwise, GED Testing Service will keep the fee.
What if I fail the GED?
The GED Testing Service enables you to retake a section of the exam twice without any restrictions. If you fail all three times, you must wait at least 60 days before trying again. Certain states have different restrictions on the number of times a student can retake an exam, so check with your Department of Education before you sign up for a retake.
The cost of your retakes will vary by state and testing location, but often you can get your first two retakes at discounted rates. GED Testing Service waives its fees on the first two retakes per section and states and testing centers have the option to do the same. If they all waive their fees, you may be able to retake your exam for free. In order to qualify for discounted rates, you must retake the failed sections within one year of your initial attempt. You shouldn't need more than three attempts in most cases, but if you do, you will have to pay full price for all subsequent retakes.
Your Score Report is available through your MyGED account within 24 hours of completing the exam. It shows you how well you did on each section and gives you suggestions on where you could improve and how to study for sections you did poorly on. Use this information as your guide and review the sections you struggled with before taking the exam again. You may also want to consider enrolling in a GED prep course if you didn't take one the first time around.
---
The Other 11 GED Prep Courses We Reviewed
Bryce Welker is an active speaker, blogger, and regular contributor to Forbes, Inc.com, and Business.com where he shares his knowledge to help others boost their careers.  Bryce is the founder of more than 20 test prep websites that help students and professionals pass their certification exams.