For decades, the SAT has been the gold standard of college admissions exams. While the ACT now rivals it, most universities still accept — or even prefer — the SAT as a measure of college readiness and academic ability. Preparing effectively is key to doing well on the exam, and a good SAT prep course can help you do just that. We've created this guide to help you find the best option for your budget, schedule and learning style.
We began by gathering a list of 22 SAT prep courses for review. We focused on online courses, so that our recommendations would be useful to students everywhere. From there, we evaluated each program based on its course formats, comprehensiveness, resources and instructor support. We also spoke to industry experts and former students to get their insights on what matters in an SAT prep course. That left us with four top picks, each with something unique to offer their students.
Kaplan stood out as the best overall. Its programs have received a lot of positive feedback from students and its weekly webinars are a valuable complement to its live instruction hours. One of our other finalists may suit you better, however, depending on your needs and preferences. Read all of our reviews below to learn more about each SAT prep course provider and who it's best for.
A Full List of Every SAT Prep Course Worth Considering
Our four finalists are listed below, as well as the other 18 companies we considered. Click on the links to see what we had to say about each of them and to learn more about their available courses on the company websites.
The 4 Best SAT Prep Courses in December 2023
Best SAT Prep Course Reviews
1. The Princeton Review SAT Review Course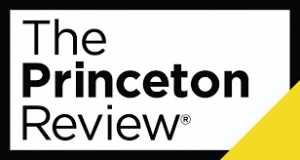 Best SAT Prep for Flexibility and Practice Tests
The Princeton Review built its SAT programs with flexibility in mind. It offers all course formats and four tiers of study, so you can choose the level of support you feel you need. SAT and ACT programs can be bundled as well for students who plan on taking both tests. The Princeton Review also stood out for its unmatched 28 full-length practice exams, four of which are proctored as part of the prep course. With that much real exam practice under your belt, you shouldn't have any problem feeling confident on test day.
What to Expect
The Princeton Review's 1,400+ Course is its most popular. This comprehensive program covers all aspects of the exam in 36 hours of live online or in-person instruction. It also includes 24/7 on-demand tutoring and access to the company's online resources, like its video library and practice tests. The Recommendation Engine technology assesses your performance on the practice tests and drills and suggests next steps to help improve your performance in the areas where you've been struggling. You can further target these areas by watching pre-recorded video lessons and answering practice questions from the question bank.
Its self-paced course provides the ultimate flexibility. You can go through the video lessons and drills at your own pace, and you have three hours of private live chat help if you need it. The Ultimate course provides a happy medium between the two. This course is only taught online and provides 18 hours of instruction in the key strategies you'll need to ace the SAT. You still take three proctored practice tests, so you can chart your progress throughout the course and get more comfortable with the time constraints.
Students aiming for the highest possible score will enjoy the 1,500+ Course. This course includes 28 hours of small-group instruction and four full-length proctored practice tests, plus access to the online study materials. Another option is private tutoring. The Princeton Review's rates are the most affordable of any of our finalists, and you can start with as little as three hours. You can build up hourly from there or purchase a 10- or 18-hour package at a discounted rate.
The Princeton Review SAT Details
| Course | Price |
| --- | --- |
| SAT Self-Paced | $199 |
| SAT and ACT Self-Paced | $299 |
| Ultimate Course | $599 |
| SAT 1400+ - Live Online | $1,299 |
| SAT 1400+ - In-Person | $1,399 |
| SAT 1500+ - Live Online | $1,924 |
| SAT Intro Tutoring (3 hours) | $540 |
| SAT Intro Tutoring Plus (3 hours) | $840 |
| SAT Targeted Tutoring (10 hours) | $1,600 |
| SAT Targeted Tutoring Plus (10 hours) | $2,600 |
| SAT Comprehensive Tutoring (18 hours) | $2,700 |
| SAT Comprehensive Tutoring Plus (18 hours | $4,500 |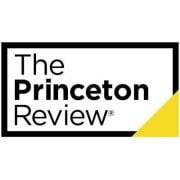 Check Weekly Offers on Princeton Review SAT Courses
2. Prep Expert SAT Review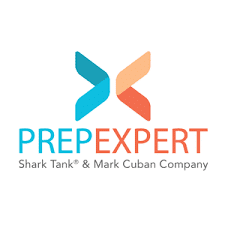 Best Online SAT Prep Course for Pass Guarantees
This company was founded by a perfect SAT scorer and is partnered with the highly influential investor Mark Cuban, which is a surefire recipe for success. And that's what over 50,000 students achieved when using these educational resources before taking their standardized tests.
What to Expect
There are a few different options available through Prep Expert for students who want to prepare for the SAT. If you have a lot of time commitments, their Weekend Review course is an inexpensive option that quickly runs through the essentials as a live webinar over one weekend. However, enrolling in one of Prep Expert's other SAT prep courses offer more material and additional benefits, including a score improvement guarantee.
The Self-Paced Course is a series of on-demand video lectures taught by Prep Expert founder and perfect SAT scorer Shaan Patel. He teaches 100 specific test-taking strategies that can help you improve your score in the Math, Reading, and Writing and Language portions of the test. It's also a good choice if you're on a tight schedule, but it's slightly more expensive and will take longer to complete. But for the most in-depth exam prep, sign up for a Flagship or Capstone course with one of the company's top instructors. These include a 200-point score improvement guarantee over your previous attempt, but they're also the most expensive and can take up to two months to complete.
Prep Expert SAT Details
| Course | Price |
| --- | --- |
| SAT Weekend Review (20 Hours) | $499 |
| SAT Self-Paced Course (30 Hours) | $699 |
| SAT 6-Week Flagship (60 Hours) | $999 |
| SAT 8-Week Flagship (85 Hours) | $1,499 |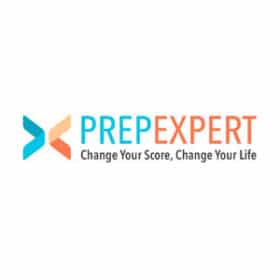 Get 30% Off All Prep Expert Review Courses
3. Kaplan Test Prep SAT Review

Best SAT Course for Comprehensive Instruction
Kaplan's SAT prep courses demonstrate why the company has become the most popular name in test prep. Its live courses include 18 hours of classroom instruction, as well as eight full-length practice tests, online study materials and access to its growing library of SAT webinars. Courses are available in all formats, and you can even bundle SAT and ACT prep together. Private tutoring is also an option, but it's only a good fit for serious students.
What to Expect
Kaplan offers three live SAT prep courses, so you can choose the one that best suits your skill level. The standard SAT Prep Course covers all aspects of the test in 18 hours. You'll take two proctored practice tests during the course and six more are available through your online account. You also get access to Kaplan's full suite of online SAT resources. The PLUS Course is a step up for students who feel they need a little extra help. It includes all the same materials as the SAT Prep Course, along with three hours of private tutoring, a Math Fundamentals Course and Kaplan's ACT online study materials. Both the SAT Prep Course and the PLUS Course are available live online or in person. For the truly dedicated, there's also an Unlimited Prep option, which enables you to take any PSAT, SAT or ACT prep course as often as you like from the date of your purchase until December of your senior year.
Independent learners will prefer Kaplan's on demand course. It gives you access to the company's on-demand video library, course books, thousands of practice questions and full-length practice tests. You also get access to the SAT Channel. Here, you'll find an expanding collection of recorded webinars on all things SAT as well as a schedule of upcoming webinars. If you tune in live, you'll have the chance to ask questions and interact with others through the company's virtual classroom tool. Recorded videos are searchable by instructor, topic and difficulty, so you can quickly find the ones that match your needs. The SAT Channel is also included with Kaplan's live courses.
Private tutoring is available through Kaplan as well, but it's not the best choice unless you're absolutely committed to scoring as high as you can on the exam. Students report that tutors are helpful and knowledgeable, but Kaplan doesn't allow you to pay by the hour and its smallest tutoring package is 10 hours. It's also fairly expensive compared to other tutoring services, especially for online students. If you're just interested in getting help on a particular question type, you're better off purchasing the PLUS course, which includes three hours of tutoring, or going with a different company.
Kaplan Test Prep SAT Details
| Course | Price |
| --- | --- |
| On Demand | $99 |
| Live Online | $599 |
| Live Online PLUS | $899 |
| In-Person | $599 |
| In-Person PLUS | $1,199 |
| Unlimited Prep | $1,599 |
| Private Tutoring (10 hours) | $1,999 |
| Private Tutoring (20 hours) | $2,899 |
| Private Tutoring (30 hours) | $3,799 |
| Private Tutoring (40 hours) | $4,599 |
---
4. Magoosh SAT Prep Review

Best SAT Prep Online for Studying From Anywhere
Magoosh is the perfect choice for students who want an SAT prep course that can accommodate any schedule. Its budget-friendly program offers custom study schedules, thorough yet short lessons that you can quickly devour in one sitting, and a score improvement guarantee. Its student support services are limited compared to some of its competitors, but most students don't find this to be a problem because it makes the material so easy to understand.
What to Expect
While most SAT preparation courses require you to work around their schedule, Magoosh is built to work with yours, whatever that might be. Its program is broken down into bite-size lessons you can complete in as little as 20 minutes per day. They're accessible through your computer or any mobile device, so you don't necessarily need to be at home in order to study. You choose which days you want to study and Magoosh will set up a custom study schedule for you, including text reminders to keep you on track.
Its course is based on video lessons and practice questions and you can take up to three full-length practice tests. It attempts to keep you engaged in your studies by offering points for the lessons you complete, which you can trade in for gift cards when you've accumulated enough. If you need help with the material, you can message Magoosh at any time for assistance. The company also offers a 100-point score improvement guarantee, so you can take the course again if your score doesn't improve by at least 100 points after completing Magoosh's SAT prep course.
Its online course is pretty affordable. You pay a one-time fee, which varies depending on how many months of access you want. It's a great choice if you're on a budget, as even its most expensive option comes in at a lower price than many of its competitors' most basic SAT prep courses.
Magoosh SAT Prep Details
| Course | Price |
| --- | --- |
| One-Month Subscription | $100 |
| Three-Month Subscription | $119 |
| 12-Month Subscription | $129 |
5. Testive SAT Prep Review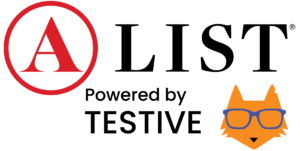 Best SAT Prep for Student Support
Testive puts an interesting spin on traditional self-paced SAT prep courses by offering once-weekly video chat sessions with its coaches to help you through the more challenging material. It can get pricey if you're using it for several months, but it's still a much more affordable option than paying for private tutoring with many of its competitors. Rather than someone telling you what to study and when, you can get the personalized assistance you need when it's most convenient for you.
What to Expect
Testive's online platform starts you off with a practice SAT to gauge where you're at and give you advice on what you should work on. If you've already taken a test, you can skip this step and upload your results. From there, Testive will recommend assignments and give you practice questions to help you work on the areas where you could improve your score. You can also input your chosen SAT test date and Testive will calculate a custom study schedule to help you cover all of the important material between now and then.
What sets Testive apart from so many of its competitors is that all of its plans include weekly video chat sessions with a Testive coach who has scored in the 99th percentile on the SAT. The Coaching package gives you one session per week while the Bootcamp and Coaching Plus options give you two sessions per week. You can schedule these whenever it's convenient for you through the Testive platform. Your coach can answer any questions you have about the material, talk you through common question types, and help you identify areas to focus on to get the highest score possible.
Testive is one of the few SAT prep companies that employs a subscription model rather than a one-time service fee, though there is the Bootcamp option for those who only want to pay once. Testive could turn out to be a lot more affordable than traditional tutoring services or more expensive, depending on how long you use the service. Keep that in mind when weighing your options. Testive has a Build Your Own plan tool on its website that can help give you a rough idea of your total cost based on your timeline and how much assistance you need.
Testive SAT Prep Details
| Course | Price |
| --- | --- |
| Bootcamp | $799 (one-time fee) |
| Coaching Package | $399/month |
| Coaching Plus Package | $599/month |
6. Veritas Prep SAT Review

Best for Complete Admissions Help
Veritas Prep's live and self-paced SAT courses can be purchased individually or as part of a larger admissions package. Its consulting services aren't the most affordable, but they can significantly improve your chances of gaining acceptance to your desired school and landing scholarships to help you pay for it. The standalone SAT prep courses are also expensive, though you do get quite a bit for your money. All instructors have scored in the 99th percentile on an actual SAT, and they're available seven days a week to assist you with any questions you have.
What to Expect
Veritas Prep's full classroom course includes 25 hours of live online instruction as well as access to all of Veritas Prep's online study materials. Courses meet twice a week over five weeks, and you can choose the time and instructor that works best for you. All instructors have scored in the 99th percentile on a real SAT, but that alone doesn't prove they'll make a good teacher. Veritas Prep shows you bios and reviews of each instructor so you can see what other students had to say about them before you sign up for their course. Your instructors are there to support you every step of the way. They host office hours seven days a week to answer your questions and there's also 24/7 email support.
The self-study program is a good fit if you're thinking about taking the ACT as well. Both sets of video lessons are included in the same program for $499. In addition, you get eight full-length SAT practice tests and 30-, 60- and 90-day study guide plans to keep you on track. Self-study students can also access live instructor help seven days a week, so you don't have to worry about getting stuck on a question. All online material can be accessed through your web browser or the company's mobile apps. Your progress is automatically saved, so you can switch devices without losing your place.
Private tutoring is an option as well, though you'll pay a premium to learn from a 99th-percentile instructor. The first session is risk-free, so if you don't like your tutor, you don't have to pay. Students interested in giving themselves the best chance at acceptance may also want to consider Veritas Prep's admissions consulting services. You can purchase hourly packages or pay per school. Start with a free consultation and if you like what you see, the company's qualified admissions counselors will walk you through every step of the application process from essays to extracurriculars. They can also help you maximize your financial aid. An SAT test prep course is included free with an admissions consulting purchase.
Veritas Prep SAT Details
| Course | Price |
| --- | --- |
| On-Demand Course | $499 |
| SAT - Live Online | $899 |
| Independent Tutoring (12 hours) | $2,400 |
| Focused Tutoring (24 hours) | $4,400 |
| Ambitious Tutoring (36 hours) | $5,900 |
| Comprehensive Tutoring (48 hours) | $7,400 |
---
7. Khan Academy SAT Review

Best for Free SAT Prep
Khan Academy has partnered with College Board, the creator of the SAT, to create a comprehensive self-paced SAT prep course that's accessible from any computer or mobile device. And the best part is, it's free. The course includes dozens of video lessons and eight full-length practice tests. As you work through the exercises, it gives you feedback and suggestions on how to improve. The only downside is there's no instructors available to help you if you run into questions.
What to Expect
Creating an account on Khan Academy is free and you can start practicing right away. Students who have taken the PSAT can import their results from College Board and the program will use this information to suggest videos and practice questions. If you haven't taken the PSAT, you'll start with diagnostic quizzes or a full practice test. This will give you a basic idea of where you stand and which areas you should target as you move forward. You can enter your test date in your account and Khan Academy will automatically generate a study schedule for you.
The course contains video and text lessons covering general SAT strategies and specific reading, writing and math topics that will likely be tested on the exam. Each subtopic includes practice questions and basic and harder video examples to help you understand how each concept works in practice. There's also three essay sample prompts. When you're finished writing, the computer will give you feedback on what you could do to improve your answer. The best study resource, however, is the eight full-length timed practice tests. These give you plenty of opportunities to test yourself under real exam constraints, so you can get an accurate and up-to-date assessment of how you're doing.
Parents and teachers can monitor student progress through a Coach dashboard to ensure they're staying on track. The dashboard also includes teacher-created lesson plans that would easily translate to a classroom setting. As students progress through the course, teachers can see how students are doing individually and collectively with certain skills. This information can be used to tailor course instruction to shore up any weaknesses.
Khan Academy SAT Details
| Course | Price |
| --- | --- |
| Official SAT Practice | Free |
---
The Most Important Features: Accessibility, Comprehensiveness, Materials and Support
We focused on four key areas when choosing the best SAT prep courses: program accessibility, comprehensiveness, study materials and additional resources, and instructor support.
Accessibility
We required all of our top picks to provide online SAT prep courses, so they were accessible to students everywhere. These courses can be either self-paced or taught through a live virtual classroom. A few companies also offer in-person courses at their branch locations across the country. We preferred companies that offered a variety of course formats because it enables you to choose the one that best suits your learning style and schedule. Kaplan, The Princeton Review and Veritas Prep provided courses in all three formats, while Khan Academy's program is self-paced only.
Comprehensiveness
Next, we looked at how well the SAT prep courses covered the material on the exam. We required at least 15 hours of instruction from all of our top picks. Then, we reached out to former students to get their opinions on these prep courses. In order for a course to be effective, it has to help students feel confident on test day and improve their scores. Kaplan and The Princeton Review stood out in this category, with students rating both their online and in-person courses highly.
Materials
Materials refer to the practice materials the test prep provider gives you to supplement the live instruction. These include textbooks, a question bank, videos and flashcards. Having access to full-length practice tests is also important because it helps you become familiar with the exam format and time constraints. It can also give you an accurate measure of where you stand and how close you are to your goal. The Princeton Review stood out here, with 23 available practice tests, four of which are proctored. Kaplan also impressed us with its SAT Channel, a growing library of webinars that dives deeper into specific sections and question types that are likely to come up on the exam.
Support
A good SAT prep course supports you throughout the process, answering any questions you have and ensuring that you're seeing the progress you were promised. All live courses should give you access to a trained instructor outside of class hours. Some companies, including The Princeton Review and Kaplan, take this a step further, offering three hours of private tutoring included for free with certain courses. Private tutoring is also available as a stand-alone purchase with all of our top picks except Khan Academy.
Higher Score Guarantees
Score improvement guarantees are available with certain SAT prep companies, including Kaplan and The Princeton Review. If you don't score higher, you can choose to either retake the prep course for free or receive a full refund. Before you sign up for these programs, however, you should be aware of their limitations. These guarantees often require you to establish a baseline score and take the SAT within a certain period of time after completing the course. Failing to do this will render you ineligible for the guarantee, so make sure you read the fine print carefully.
---
Choosing the Right SAT Course Delivery Type for You
The right SAT prep course for you depends on how you learn best and how much money and time you're able to devote to studying. We've listed the four main types of SAT prep courses below in order from least expensive to most expensive.
Self-Paced: You pay for the course materials and learn at your own pace.
Live Online: You log in to a virtual classroom and learn from a remote instructor.
Live In-Person: You travel to a physical classroom and learn alongside other students.
Private Tutoring: A trained instructor helps you build a personalized study plan tailored to your needs.
Self-Paced
Pros:
Cheapest programs
Choose when to study
Can cover a lot of material quickly
Cons:
Must be disciplined
No personalized instruction
Little or no instructor support
Who It's Best For
A self-paced course is best for those whose schedules prevent them from attending a live class. It's also a good fit for independent learners who like being able to go at their own pace.
Live Online
Pros:
No need to travel
More personalized instruction than self-paced
Clear schedule to follow
Cons:
Less interactive than in-person courses
Potential for technical problems
Who It's Best For
The live online option is best for students who can't get away each week to attend an in-person class and those who don't live near an in-person location. It provides some flexibility as well as the support of a trained instructor who can address any questions.
Live In-Person
Pros:
No distractions from studying
Familiar classroom setting
Interact with teacher and classmates
Cons:
Travel required
Less schedule flexibility
More expensive than online courses
Who It's Best For
A live in-person course is best for students who live near a company's branch locations and prefer being guided by a trained instructor. It provides a high degree of interactivity among students and teachers.
Private Tutoring
Pros:
Custom instruction
Tailored study plans
Available online or in person
Cons:
Expensive
Can be time-consuming
Who It's Best For
Private tutoring is a good fit for students who want to improve their SAT score significantly and feel they would benefit from one-on-one instruction.
Frequently Asked Questions About the SAT
Our goal is to create a comprehensive guide to excelling on the SAT. We spoke to former students to learn what questions they had about the exam, and we've answered some of the most common ones below. If there's anything else that you'd like us to answer, feel free to reach out and let us know.
What are the most important things to know prior to taking the SAT?
You should be aware of what requirements your school has, how the exam is formatted and what procedures you'll be expected to follow on test day.
Application Requirements
The first thing you should check is whether your school requires the SAT or the ACT. Many accept both, though they may prefer one over the other. Go with the recommended test if there is one, or the one you feel most comfortable with if there isn't. Then, determine what score you need to get. There may not be a minimum score, but you should be able to find the school's average SAT score by doing some research online. It could be a single number or it may be listed as a range. If it is a range, aim for the high end of it, just to be safe.
You also need to look up when the school's application deadline is. If it's a rolling deadline, you have some freedom in when you submit your test scores, but if there's a single date, you don't want to risk them arriving late. Start from this date and plan backwards, leaving yourself at least two potential test dates in case you don't get the score you want on your first try. Keep in mind that it takes approximately three weeks after the exam for your scores to be released and sent out to schools.
Exam Format
The SAT is composed of four multiple-choice sections and an optional essay. The Reading and Writing and Language sections test your command of English and critical reading skills. These are followed by two math sections, one with a calculator and one without. The whole test takes between three and four hours, depending on if you elect to write the essay portion. Scores range from 400 to 1600 based on how many questions you get right. The SAT used to penalize you for incorrect answers; however, the test was redesigned in 2016 and this is no longer the case, so you're encouraged to make an educated guess if you don't know an answer.
You may see a fifth multiple-choice section on your exam if you choose not to complete the optional essay. These are unscored, experimental questions included to assess the difficulty and fairness of these items, as they may become graded questions on future exams. The experimental section is only 20 minutes and could cover Reading, Writing or Math.
Exam-Day Procedures
Make sure you know how to get to the testing center and arrive early. The doors open at 7:45 a.m. and close at 8 a.m. You won't be admitted if you arrive late, though you will be allowed to reschedule. When you arrive, you must present your registration ticket and a valid, government-issued photo ID. You may bring pencils, a calculator, a watch, and any backup supplies. You can also bring snacks, but you must wait until one of the scheduled breaks to eat them. Electronic devices must be turned off for the duration of the exam and administrators may collect them until the test is over. For a full list of exam-day procedures, visit the College Board website.
How much time should I spend studying for the SAT?
This is an individual question. It all depends on when your school's application deadline is, how well you already know the material you'll be tested on and how much time you can set aside for studying.
Application Deadlines
Look up the application deadline for each of the schools you're applying to and work backward from there. We recommend you leave yourself at least two potential SAT test dates in case you don't get the score you want on your first attempt. Keep in mind the three-week delay in receiving your scores. The SAT is administered seven times per year (August, October, November, December, March, May and June), so you may have to wait a few months in between attempts. Plan accordingly and this won't be an issue.
Your Knowledge
Start by taking a timed SAT practice test. Khan Academy is a good resource for this because its tests are free and they do the timing for you. If you're at or close to your goal, you probably don't need to study as much as someone who needs to improve by 300 points. Use your practice test results to determine where you should focus your energies, and keep taking practice exams as you go to check your progress.
Your Schedule
Your schedule, along with your prior knowledge, will determine which type of SAT prep course is best for you. A comprehensive course or private tutoring is the way to go if you're looking to significantly improve your score. On the other hand, if you're already feeling pretty confident, you may only need a short refresher course.
Try to set aside some time for studying each week. Live classes force you to do this, and that can be a good thing if you're struggling to stay motivated on your own. Some self-paced programs provide suggested schedules that adapt to how much time you have before your test date. Sticking to one of these can optimize your studying by helping you to focus on the areas where you need improvement while skipping the things you already know.
How is the SAT scored?
Your SAT score is calculated in three ways: your raw score, scaled score and percentile rank. Only your scaled scores and percentile rank appear on your official score report.
Raw Score
Your raw score is the number of questions you got right. As of 2016, the SAT no longer penalizes you for incorrect answers, so it's best to take an educated guess if you're not sure. Your raw scores from the Reading and Writing and Language sections are combined, as are the two Math sections.
Scaled Score
Your raw score is converted to the familiar scaled scores through a process known as equating. This accounts for differences in difficulty from one exam to another, so the scaled scores always represent the same level of knowledge. That means that the same raw scores could translate to different scaled scores, depending on the version of the test. You receive a total score, ranging from 400 to 1600 and section scores for Evidence-Based Reading and Writing and Math that range from 200 to 800.
The optional essay portion does not receive a single score. Two trained essay readers will grade your essay from 1 to 4 in three categories: reading, analysis and writing. The two readers' scores in each category are added together, leaving you with three essay scores, each ranging from 2 to 8.
Percentile Rank
Your percentile rank indicates how well you did compared to other students who have taken the SAT. A 50th percentile rank, for example, means you did better than half of the other students who have taken the test in recent years. You receive an overall rank as well as rankings for Evidence-Based Reading and Writing and Math. We list some of these below.
What are the SAT subject tests and should I take them?
The SAT subject tests are hour-long multiple-choice tests focusing on a specific subject area. They're designed to help you showcase your knowledge and stand out from other applicants. There are currently 20 tests available, broken down into five broad categories: Math, Science, English, History and Languages. Each test is scored from 200 to 800 in 10-point increments.
Depending on which schools you're applying to, you may be required to submit SAT subject test scores in addition to your regular SAT scores. Schools may require a certain number of subject tests from you, but choosing the subjects is up to you. If you're unsure whether your school requires these additional exams, check with their admissions department. College Board also maintains a list of all schools that require, recommend or consider SAT subject test scores in student applications.
You can sit for up to three SAT subject tests at once, though not on the same day as your SAT. These tests are administered six times per year at the same testing facilities as the SAT, though not all of them may be available on every testing date. You can see a full schedule of which tests are available when on College Board's website. When you register for your subject tests, you choose the ones you wish to take, but on test day, you can add, subtract or switch tests, provided the ones you want to take are available on that date.
How important is the SAT to college admissions?
The SAT is used to measure your readiness to take on college-level coursework. It's a key part of your application, but it's not the only thing schools consider. They also look at your undergraduate transcript, essay, extracurricular activities and letters of recommendation. A high SAT score is a good start, but it doesn't guarantee your acceptance. Likewise, a low SAT score doesn't necessarily mean you'll be rejected.
Each university weighs the various components of your application a little differently. There's no way to know for sure how much your SAT score will play in to your results. You should do your best on the exam and try to meet or exceed the school's average SAT score, if possible. You can find this information by doing some research online.
Don't neglect the other aspects of your application, though. You should put just as much time into crafting a good essay as you do studying for the SAT. Admissions departments want to get to know you as a person, so they can make sure you fit in with their culture. They want to understand your interests and why you feel you'd be a good fit for that school. And above all, they want to know that you're motivated and eager to learn. Convey this well and you may get accepted, even with a less-than-perfect SAT score.
How do I send my SAT scores to schools?
When you register for the SAT, you can choose up to four schools you'd like to send your results to. This service is free, and the schools you select will receive your scores at the same time you do. You can add, remove or change schools on your list in your College Board account until up to nine days after the exam. After that, if you'd like to send reports to additional schools, you can do so for a $12 fee per school.
Canceling your scores is an option, but it's not recommended unless you have an emergency that forces you to leave in the middle of the exam. To do so, you can either request a cancellation form on the test day or up until the Thursday after the exam. Your request must be submitted in writing. It's better to wait to send out score reports than to cancel your scores if you're worried about how you did. The results may turn out better than you predicted, plus canceling means you lose your registration fee.
By default, schools receive all your SAT scores from every exam you've taken. The Score Choice tool, however, gives you the freedom to select which scores you want to send. Depending on the school's requirements, you may even get to pick and choose your section scores from different exams. This all depends on which universities you're applying to, though. They each have different rules, and some may require you to submit all of your previous scores with your application. Check with your college's admissions department to learn more about its score reporting policy.
---
Key Statistics of the SAT
SAT total scores range from 400 to 1600 in 10-point increments. The Evidence-Based Reading and Writing and Math sections are scored from 200 to 800 and are added together to determine your total score. College Board keeps records of which scores translate to which percentile ranks, and we've listed some of this information below, so you can see how you measure up to other test takers. All data is rounded up to the closest percentile listed.
Total Score
90th Percentile: 1290
70th Percentile: 1120
50th Percentile: 1010
30th Percentile: 910
10th Percentile: 770
Evidence-Based Reading and Writing
90th Percentile: 650
70th Percentile: 570
50th Percentile: 510
30th Percentile: 450
10th Percentile: 380
Math
90th Percentile: 650
70th Percentile: 560
50th Percentile: 510
30th Percentile: 460
10th Percentile: 380
Bryce Welker is an active speaker, blogger, and regular contributor to Forbes, Inc.com, and Business.com where he shares his knowledge to help others boost their careers.  Bryce is the founder of more than 20 test prep websites that help students and professionals pass their certification exams.