Certified Public Accountants are required to earn continuing professional education (CPE) credits every year in order to renew their CPA license. Many people who are working as a CPA have one key question on their mind:
What's the best CPA CPE online course on the market?
With so many options, it can be hard to tell which CPE course is right for you. After all, every single one offers their own unique features and each claim to be the best. Consequently, choosing a course can be a stressful and confusing experience, especially if NASBA is breathing down your neck the whole time!
Luckily for you, the choice just became much easier.
Below is our list of the top CPE courses for CPAs currently available to students and professionals. I've gathered this information to help make this choice easier after careful research.
So check out our list of the best CPA continuing professional education courses and self-study programs below:
CPA CPE Course Reviews & Comparison
---
1. Becker CPA CPE Course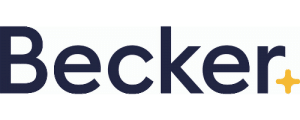 Experienced Instructors: Becker instructors all have years of experiences in their fields. This helps them stay up to date with new regulations and rulings. That means students can be assured that they are getting the best instruction available for their CPE courses.
Competitive Pricing: When signing up for a Becker CPE course, you have a choice in prices. That means you can choose between three subscriptions: one year, two years, or three years. These study material packages cost $399, $759, and $989 respectively.
Flexible Study Formats: Becker offers both On Demand content and Webinars designed to earn CPEs. On demand is a self study format, while Webinars are live instruction with Q&A. Furthermore, all content is quite varied and comes in the form of streaming video, audio, text, and online Q&A.
Complimentary Demos: Becker CPE allows complimentary demos of many of their accounting CPE courses at no cost. This allows students to test out the various courses before deciding whether or not they are willing to commit to them.
Cost: Although Becker doesn't require students to pay an arm and a leg for most of their CPA continuing professional education courses, some of their more involved packages can run a large bill. For that reason, students with tight education budgets may want to stick to the one-year or two-year packages. Check out top Becker CPE discounts here.
Bottom Line: The CPE courses offered by Becker Professional Education are easily the best option out there. They have extremely well qualified instructors and a wide breadth of course content. In addition, they have very flexible pricing to fit your personal needs.
Becker CPE Discounts & Promo Codes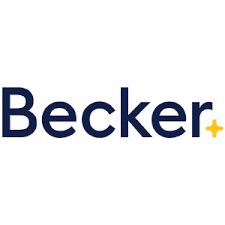 Enjoy $210 Off Becker CPE Prime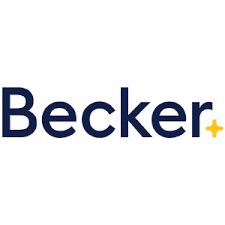 Take 30% Off Becker CPE Course Bundle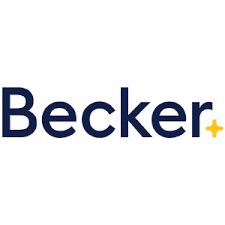 Get 30% Off Becker CPE Course Bundle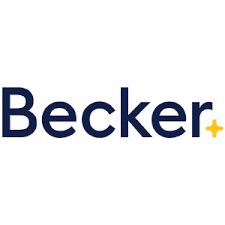 Up to 30% Off Becker CPE Course Bundle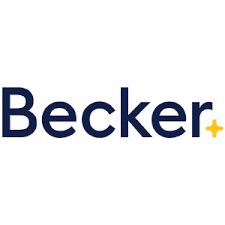 Score up to 30% Off Becker CPE Course Bundle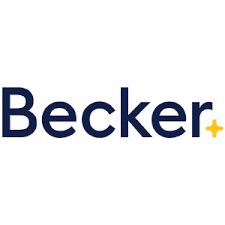 Enjoy up to 25% Off Becker CPE Course Bundle
---
2. Surgent CPE for CPAs

Webinars: Most of the CPE credits you'll earn from Surgent will be in the form of live webinars. Each of these focuses on an important CPA topic and is taught by experienced tax professionals. This structure allows you to easily find and view webinars that are focused on specific subjects related to your field.
Highly Rated Content: Surgent's courses regularly receive high ratings from CPAs and other professionals. In fact, their testimonials reveal just how popular they are in the educational community. Thanks to that, you can rest assured that your education is in good hands if you use their CPE packages.
Nationally Recognized: Surgent's online exam review courses are highly praised by NASBA, the IRS, and the CFB board. Plus, their unlimited CPE packages can help you meet the Yellow Book requirements. Best of all, their CPE credits are recognized in all 50 states and Washington D.C.
Live Content Focus: Live webinars aren't the only thing Surgent has to offer, but they're definitely their primary CPE focus. Access to on demand lectures are locked behind a higher paywall and there's a much smaller number of them. I'd recommend looking elsewhere if you're interested in self-paced studying.
Bottom Line: You'll enjoy Surgent's content if you like live lectures from experienced CPAs. Each lesson is a great tool to gain personal insight into the various CPA concepts that are relevant in the modern accounting environment.
---
3. Illumeo CPE for CPAs

Reasonable Prices: Whether you're a practicing accountant looking to maintain your certification status or a business owner looking to sponsor the education of your employees, Illumeo offers a fantastic suite of benefits. Best of all is that all these benefits come at one of the lowest prices.
Try Before You Buy: However, despite having such a reasonable price tag, they also offer free enrollment to some of their courses. 12 different courses can be tried completely free of charge, providing you with a decent sample of how Illumeo conducts their continuing professional education.
Extra Credit: If you're curious about additional career paths besides public accounting, Illumeo still has you covered. Their course catalog is far broader than just CPA study materials, and your subscription provides you with full access to these extra fields of study. However, you will need to pay a bit extra for their full certificate programs (also known as microcerts).
Lots of Distractions: Unfortunately, the ridiculously expansive course catalog provided by Illumeo is also its biggest drawback— at least for CPAs. Unless you're highly disciplined and resistant to falling into a Wikipedia browsing hole, you're liable to be distracted by the large volume of courses available to choose from.
Bottom Line: If you're a dedicated self-study master, this is one of the best CPE resources available today. Not only will Illumeo provide an impressive suite of CPA learning materials to help you maintain your professional certification; it can also help you learn about other interesting certifications as well.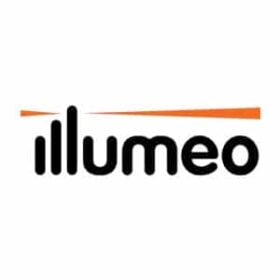 Take Up to 20% Off Illumeo CPE Premium Subscription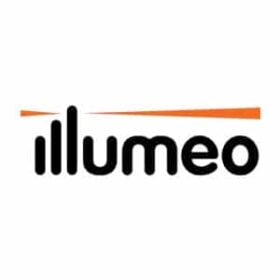 Take $25 Off Illumeo CPE Premium Subscription
---
4. Lambers CPE Review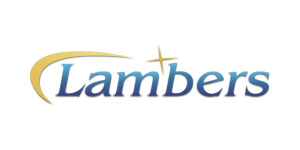 Extensive Library: Lambers is a fantastic option for CPAs who need to stay up-to-date on the latest developments in their industry. This is because enrolling in a year's subscription to this platform will provide access to a constantly updating library of webinars and other study content, with the option for earning a virtually unlimited amount of CPE credit hours.
Engaging Instruction: Lambers CPE Review ensures that all enrolled professionals are engaged with the content they provide and the lessons they teach. This is done through passionate and experienced instructors teaching from a versatile curriculum in a wide range of formats. As a result, you won't feel like you're stuck in study hall the entire time.
Excellent Value: Although it isn't the top choice on our list, Lambers is still worth considering for your CPE needs based on its value alone. Rather than pay for a specific tier of content or a set number of CPE credits, you can have unlimited and unfettered access for an entire year once you sign up. Best of all is that this company has a Crush-exclusive discount where you can sign up for 2 years access for only $500!
Limited Guarantee: When compared to Becker or Surgent, Lambers doesn't offer as appealing of a guarantee for students and professionals who enroll in their program. All sales on their online CPE study materials are final, including your subscription charge— and print materials are often subjected to a restocking fee if they're refunded.
Bottom Line: Lambers offers a somewhat refreshing and reasonably priced platform for brushing up on your public accounting knowledge. They might not be the very best choice for all students, but it's a terrific option if you like online webinars and have a lot of free time to earn your credit hours.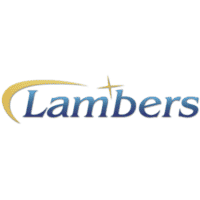 Exclusive Offer- Up to 20% Off Lambers CPE Courses
---
5. Lorman CPE Review

Unlimited Courses: The best way to get the most CPE credits within the shortest possible time frame is to sign up for Lorman's All-Access Pass. This is an excellent bundle deal that lets you take as many courses as you want within a one-year period.
Instant Replay: If you're not able to make one of Lorman's live CPE webinars, they offer archived versions of these courses that can be accessed after the initial airing. In fact, many courses also offer audio-only content and text reference manuals!
Impressive History: Some for-profit online schools can come across as sketchy, especially if they haven't been around for a very long time. Fortunately, Lorman is the exact opposite: over 30 years of experience teaching accountants with the aid of highly qualified professional instructors.
No Middle Ground: Are you almost finished with your CPE credit requirements? Lorman is great for getting those last few credits with individual courses. However, you're going to be stuck with the worst deal if you're halfway through your credit hours, since they only offer piecemeal pricing or a full one-year subscription.
Bottom Line: Whether you've yet to start obtaining your required continuing education credits to maintain your professional status, or you're only a few steps away from the finish line and just need one or two more courses, Lorman CPE is a fantastic resource that you should definitely be aware of.
---
6. Gleim CPE Courses for CPAs

Course Flexibility: The Gleim CPE system grants you one year to pick and choose your courses. Consequently, that means you can choose courses suited for your needs as they come up. Gleim provides some examples that illustrate this point excellently, which helps to inspire enrolled students to choose the course most pertinent to their specific needs.
Modular Pricing: Course prices are based on their hourly content, which varies from one to a hundred or even more. Hence, you and other students only need to pay for the exact amount of time needed. It also lowers the prices per chapter when you're buying bundles of content: as low as $6 an hour depending on which package you choose!
Free Course: Gleim offers two different free courses so you can get a taste for what their service is like. While only one of these courses can be used for professional credit, both of them work well as a free trial for the full Gleim service.
No Live Webinars: Unlike Becker, Gleim does not offer live webinars. That unfortunately means that there is no live Q&A for what you are watching; you must instead rely on the standard customer service for your questions.
Bottom Line: Although it's not as competitive a choice as Becker or Surgent (mainly due to a lack of live video content), Gleim CPE can still be worth your time. Their customizable prices and content are extremely helpful for a student looking to shore up specific areas of expertise.
---
7. WebCE Online CPE Courses

Build Your Own Package: You can create your own CPE package in a similar manner to Gleim's courses. This allows you to mix and match 80 hours worth of content specific to your needs for $99.95, with each additional hour only costing an extra $2.50.
Self-Paced Scheduling: WebCE offers effective self paced and online CPA CPE courses fitted for your personal needs. Consequently, you can tailor your self-study course to fit a busy schedule. Furthermore, thanks to the 24/7 access to the account, your courses will be waiting for you whenever you're ready to work!
No Free Trial: Unfortunately, WebCE does not offer free demos for their course the way Becker does. Even though their courses are usually worth the price paid for them, it would be nice to try them out first to see what they're like.
Bottom Line:
Even though it may not be as worthwhile as the first three choices, WebCE can still be worth your time if you want to tailor your course load. While it may not be as effective as
Becker CPE
, it can still be worth it for its affordable prices.
---
CPE Frequently Asked Questions
📖 What is CPE for CPA?
Continuing Professional Education, or CPE for short, is required for CPAs to maintain their professional certification. It can be earned in a variety of ways, but a certain number of credit hours must be reported every year depending on your jurisdiction if you wish to remain CPA certified.
🤔 What is CPE?
CPE is short for Continuing Professional Education. It's a term used for many professional certifications, such as those relating to finance and accounting, to refer to additional education gathered after becoming certified. CPE is important because it ensures that practicing professionals in highly technical fields are up-to-date.
❓How many CPE credits do you need to keep a CPA?
Depending on where in the country you work as a CPA, your CPE requirements will vary. Check the NASBA's website to see specific requirements by state. In general, most states require around 80 hours of CPE per year, with a few exceptions.
📃 What can CPE credits be used for?
CPE credits are used for maintaining a professional certification in a highly technical and constant changing field. If you work in an industry that is undergoing rapid developments due to technology or current events, CPE will be required in order to continue working professionally as a licensed expert on your given subject.
---
Bryce Welker is an active speaker, blogger, and regular contributor to Forbes, Inc.com, and Business.com where he shares his knowledge to help others boost their careers.  Bryce is the founder of more than 20 test prep websites that help students and professionals pass their certification exams.