Passing the Certified Public Accountant (CPA) exam opens up the door to more money, more career opportunities and more freedom. But with the average passing rate hovering just under 50 percent, it's not the easiest thing to do. Effective preparation is the key. A good CPA review course has been proven to significantly improve your chances of passing the first time. We did some research and created this guide to the best CPA review courses to help you find the one that's right for you.
Our team compared 10 CPA review courses that claimed to provide thorough preparation for the exam. We put those claims to the test, evaluating each company on its accessibility, study materials, student support and overall comprehensiveness. Then, we consulted actual CPAs and spoke to students who had taken the courses to get their insight. With all this data, we narrowed our focus to five finalists. We ranked these based on how well they performed in each of the categories listed above.
Surgent CPA Review is our recommendation for the best CPA exam prep course. Its adaptive technology makes studying more efficient and dedicated one-on-one support will keep you from getting stuck on any topic for too long. One of our other finalists could be a better fit, though, depending on how you learn best. We recommend checking out all of our finalists before making a decision so you can choose the one that's right for you.
A Full List of Every CPA Review Course Worth Considering
Our top five picks are listed below, as are the other five companies that didn't make the cut. Click on the links to learn more about each prep course provider and to view their courses on the company websites.
The 5 Best CPA Review Courses in September 2021
The Other 5 CPA Review Courses We Reviewed
---
Full Reviews of the Best CPA Review Courses
2. Surgent CPA Review

Best for effective, adaptive learning.
Surgent CPA Review promises to double your chances of passing the exam with half the amount of studying. Its secret is its A.S.A.P. technology that adjusts the difficulty and content of its lessons to target the areas where you need improvement. This saves you time and keeps you engaged because the material stays challenging. Surgent is so confident that its method will work that it promises a free course retake or a full refund if you fail the exam. There are certain requirements you must meet in order to qualify for this guarantee, however, so make sure you read the fine print before you sign up.
What to Expect
You can purchase each section of the Surgent CPA Review course individually for $499 each, or you can save by bundling them together. There are two different packages to choose from. The Essentials Pass grants you access to all the online study materials and video lessons, plus a personalized study plan that adapts as you go. The Premier Pass includes everything in the Essentials Pass as well as physical textbooks and flashcards and a personal Success Coach. Both courses come with iOS and Android apps and free course updates to reflect any changes the AICPA makes to the exam. You can pay in a lump sum or spread your payment out over 11 months.
Surgent's CPA courses start out by assessing what you already know and pinpointing your weaknesses. You enter your exam date and how many days you can devote to studying each week. Then, you take assessment quizzes to determine how much you already know. Surgent will calculate a study plan for you based on this information. It sends you daily Surge cards with recommended practice questions, videos, textbook sections and simulations to focus on the key areas where you need to improve. Your performance on the practice questions will generate new data, which gets taken into account and updates your recommendations. As you get closer to your test date, Surgent will slowly move you away from videos and quizzes and give you more full-length practice tests to prepare you for the exam format and time constraints. It'll even let you know when you're ready to sit for the exam.
You can also peruse the study materials at your own pace, if you'd rather. There are 350 video lectures divided into short segments by topic. Surgent's question bank includes over 6,800 multiple-choice questions and nearly 400 task-based simulations, as well as an unlimited amount of full-length practice tests that you can take whenever you want. Surgent gives you a detailed explanation for each question you get wrong and will even point you in the direction of helpful videos and textbook links if you want to review the topic. Everything is streamlined so you can get to the information you need quickly while skipping over the things you already know.
Surgent CPA Details
| Course | Price |
| --- | --- |
| AUD Course | $499 |
| BEC Course | $499 |
| FAR Course | $499 |
| REG Course | $499 |
| Essentials Pass 4-Part Course | $1,799 |
| Premier Pass 4-Part Course | $2,299 |
Get Best Price On Surgent CPA Now
---
3. Wiley CPAexcel Review

Best for flexibility and practice questions.
Wiley CPAexcel was built with today's busy lifestyle in mind. Instruction is broken down into easily digestible 30- to 45-minute lessons that can be accessed from your web browser, smartphone or tablet. It also boasts the largest question bank of any company on this list. Quizzes are timed just as they would be on the exam and detailed explanations of wrong answers help fill in the gaps in your knowledge. The only area where Wiley CPAexcel comes up a little short is its student support. There's no dedicated phone support and live chat is limited to technical questions only.
What to Expect
Wiley's CPA review courses include 110 hours of pre-recorded video instruction that covers all sections of the exam. You can purchase each section individually or in any combination, though you get the best deal by purchasing all four sections together. The material is updated for free every time the CPA exam is updated, so you know you're always studying the relevant material. All courses come with the Partner Until You Pass Guarantee, which gives you unlimited access to all of Wiley CPAexcel's study materials until you pass your CPA exam.
Wiley outpaces all of its competition when it comes to practice materials. The Silver and Gold courses include 7,500 multiple-choice questions, 450 task-based simulations and over 4,000 flashcards. The Platinum Plan adds an extra 4,400 questions and 160 task-based simulations. These can be studied on their own or turned into a virtually unlimited number of practice exams. These exams are timed to give you a sense of the constraints of the real CPA exam and you won't be able to view your results until after the exam is complete. Then, you'll get detailed explanations of the questions you got incorrect and a breakdown of how you did on each section so you know what topics you need to review.
Wiley doesn't offer dedicated live support to its students. There's a message board where you can post questions and you'll usually get a response within 24 hours. Many common questions are already answered here. Gold and Platinum students also get a dedicated support email, but this isn't as convenient as live chat or a phone number. Wiley makes up for this a little with its Virtual Classroom series, which is only available to Platinum students. These live webinars are hosted by trained CPAs and give you an opportunity to connect with your classmates and ask questions about material you don't understand. Old webinars are archived, so you can go back and rewatch them whenever you like.
Wiley CPAexcel Details
| Course | Price |
| --- | --- |
| Silver CPA Review Course | $1,700 |
| Gold CPA Review Course | $1,850 |
| Platinum CPA Review Course | $2,450 |
Get Best Price On Wiley CPA Now
---
4. Roger CPA Review

Best for engaging lectures.
Roger CPA is aptly named after its founder, Roger Philipp, who breathes life into what can otherwise be pretty dull material. His enthusiasm for the subject will keep you from getting bored as you cruise through the 120 hours of video lessons. When you're ready to test your knowledge, you can do so with 5,800 multiple-choice questions and 400 task-based simulations. Your responses are analyzed and displayed in performance reports to help you pinpoint areas for further study. However, some students have raised concerns that the multiple-choice questions don't adequately prepare you for the difficulty of the CPA exam.
What to Expect
There are three comprehensive course levels to choose from and you can also purchase each of the four course sections individually. All include the online study materials and access to the Homework Help Center as well as free material updates every time the CPA exam requirements change. The Select package gives you 18 months' access while the Premier and Elite plans give you 24 months' access. They also come with a USB drive for accessing lectures offline and Elite students get bonus flashcards, audio lectures and a Cram Course for reviewing. You can pay for your course in full or spread your payments out over three, six or 12 months.
The lectures are why people choose Roger CPA. You won't have to worry about tuning them out. Roger's passion and energy keeps you engaged, and his simple explanations and mnemonics will help you easily remember the material. Lectures are broken down into short 10- to 45-minute segments, each focused on a single topic. You can follow along with your physical textbook and highlight key points on your eTextbook right while you're watching the video. Once you've finished the lessons, you can test your understanding with practice questions and simulations. Your answers are tracked and scored so you can see where you need improvement.
Support outside of the lectures and study materials is limited. There is a Homework Help Center message board where you can post questions, but there's no phone number or live chat available. You may not need it, though. The Help Center guarantees a response from a trained CPA within 24 hours of posting and often, you'll hear back much sooner.
A more important concern is the rigor of the practice materials. Some students have said that they didn't find the multiple-choice questions included in the Roger CPA courses to be as challenging as the ones on the real exam; however, others have praised the course and said it prepared them well. If you're not sure if it's right for you, you can sign up for a risk-free trial before you commit to a purchase.
Roger CPA Review Details
| Course | Price |
| --- | --- |
| AUD Course | $595 |
| BEC Course | $595 |
| FAR Course | $695 |
| REG Course | $595 |
| Select Course Package | $1,695 |
| Premier Course Package | $2,095 |
| Elite Course Package | $2,895 |
Get Best Price On Roger CPA Now
---
5. Gleim Exam Prep CPA Review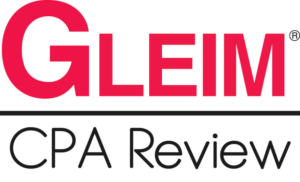 Best for task-based simulation practice.
Gleim CPA Review gives you more practice with task-based simulations than any other prep course we reviewed. These questions are becoming a bigger and bigger part of the CPA exam, so having ample opportunities to practice is important. Gleim courses also include 9,200 multiple choice questions and adaptive technology to make your studying more efficient. There's no way to access the course materials offline or on a mobile device, however, so you'll have to carve out some time to sit down at your computer.
What to Expect
Gleim's CPA review courses have only 100 hours of video — the least of any of our finalists, though it should be plenty of time to cover all the basics. There's also 20 hours of audio lectures broken down into half-hour segments and free updates every time the exam criteria changes. The Premium CPA Review course is the more popular program. It includes the full series of video lectures and an Access Until You Pass guarantee not found in the cheaper Traditional package. At $1,599, the Premium package is also quite affordable for what you get compared to many of its competitors.
Gleim CPA Review's greatest strength is its expansive test bank containing over 10,000 questions. You can purchase this as a standalone product, but it's worth more paired with Gleim's SmartAdapt technology. As you answer questions and complete practice tests, the computer will aggregate data on which concepts you know well and where you could use further practice. It'll use this information to build a personalized study plan just for you. You can use the test bank to generate an unlimited number of practice tests. These are timed and designed to mirror the actual CPA exam conditions as closely as possible, so you can feel confident when you arrive at the testing center.
All Gleim students get access to 24/7 email and phone support from real CPAs, so you can get your questions answered right away. Premium students are also assigned a Personal Counselor who can work with you to design a custom study plan and answer any questions you have. Responses are prompt and helpful, and students have had a lot of positive feedback about their experiences with the instructors and the course as a whole.
Gleim Exam Prep CPA Details
| Course | Price |
| --- | --- |
| CPA Mega Test Bank | $999 |
| Traditional CPA Review | $1,299 |
| Premium CPA Review | $1,599 |
Get Best Price On Gleim CPA Now
---
6. Yaeger CPA Review

Best for student support.
Personalized support is at the heart of Yaeger CPA Review's teaching philosophy, and it's a big part of why the company has become so popular. Students can reach out to trained CPAs, including founder Phil Yaeger, at any time by phone or email. Combined with the 104 hours of video lectures, it's a good fit for students who enjoy learning directly from knowledgeable instructors. Independent learners, however, may be disappointed by the company's small question bank.
What to Expect
You can purchase each course section individually or save by bundling them together. Choose between the traditional 104-hour course or shorter CRAM courses if you're pressed for time. Yaeger's 4-Part Course is its most popular, and at just $1,199, it's the cheapest of any of our finalists. For that price, you get two years' access to the full video course, question bank, audio lectures and dedicated support when you need it. All course materials can be viewed through your web browser or on your iOS or Android device. Financing options are available if you don't want to pay in a lump sum.
There's a students-only message board where you can post any questions you have, or if you want more immediate assistance, you can reach out to a trained CPA by phone or email. The instructors will answer any questions you have and walk you through key concepts that are likely to appear on the exam. You can also get help on specific practice problems. Student response to the support they've received from Yaeger CPA has been overwhelmingly positive. Instructors are reported to be knowledgeable, kind and genuinely interested in your success.
Yaeger's self-study materials are less impressive. Its question bank contains only 4,300 multiple-choice questions and 164 task-based simulations. Depending on how many practice exams you take, it's possible that you could start seeing duplicate questions cropping up. Yaeger makes up for this a little with its AdaptaPASS technology, which uses your answers to determine which areas to target in future practice. It's also the only one of our top five that has a game center. This is a great way to liven up your study sessions if you get bored of quizzes.
Yaeger CPA Review Details
| Course | Price |
| --- | --- |
| Flashcards | $80 |
| TestBank - One Section | $97 |
| TestBank - All Sections | $350 |
| Audio Lectures - One Section | $125 |
| Audio Lectures - All Sections | $445 |
| AUD CRAM Course | $245 |
| BEC CRAM Course | $245 |
| FAR CRAM Course | $245 |
| REG CRAM Course | $245 |
| AUD Course | $349 |
| BEC Course | $349 |
| FAR Course | $349 |
| REG Course | $349 |
| Full 4-Part Course Bundle | $1,199 |
Get Best Price On Yaeger CPA Now
---
The Most Important Features: Accessibility, Comprehensiveness, Study Materials and Support
We evaluated each CPA review course on dozens of different features. They broke down broadly into four categories: course accessibility, comprehensiveness, available study materials and student support.
Accessibility
All of the courses we looked at were online self-study programs. Some included physical study materials, but the majority of the resources are provided through your online dashboard. The top companies have iOS and Android mobile apps for studying on the go, and they may offer offline access to video lectures for an additional fee. Lecture time is also an important part of accessibility. It's easy to sit down for a 15-minute video and some practice questions than to carve out time for an hour-long lecture. We favored the companies that broke their lessons down into bite-size pieces, so you can study as much or as little as you want at your convenience.
Comprehensiveness
Next, we looked at how well each company taught the test material. Our finalists all cover each of the four exam sections, and some, including Surgent CPA Review and Wiley CPAexcel, enable you to purchase exam sections individually if you prefer. We compared the quality and rigor of the instruction as well as the total course hours. It's important that the material you're learning from is of similar difficulty to the actual CPA exam, so you're prepared to tackle the toughest questions. Surgent CPA Review stood out here as well, adapting your lessons and practice questions to match your current level of knowledge just like the real exam.
Study Materials
The courses are taught through a series of pre-recorded video lectures and textbooks. You can test your knowledge with flashcards, question banks and practice tests through your online account. We rated each company on the number and difficulty of the practice questions and how well the practice tests simulated the real thing. Solid task-based simulations were especially important because, while the exam only has 28, they account for nearly 50 percent of your grade. Wiley CPAexcel took the top prize here with over 12,000 multiple-choice questions and 610 task-based simulations. Gleim CPA Review also earned an honorable mention with 1,000 task-based simulations and 9,200 multiple-choice questions.
Support
The best CPA review courses give you regular access to CPAs who can answer any questions you have. The level of support you receive varies by company and possibly by the package you choose. Wiley CPAexcel and Roger CPA Review only offer message boards for you to post questions. Surgent, Gleim and Yaeger all provide dedicated email and phone support with fast response times. Surgent offers live chat support as well. Not all students will need this help, as the course materials usually do a pretty good job of explaining the material and practice questions. It's nice to have, though, especially if you struggle with learning independently.
---
Frequently Asked Questions About the CPA Exam
Our goal is to create a comprehensive guide to the CPA exam. We spoke to CPAs to learn what questions they had before they took the test, and we've answered some of the most common ones below. If there's something else you'd like us to address, feel free to reach out and let us know.
What requirements do I need to meet in order to take the CPA exam?
The exact requirements vary by state. Most require you to be at least 18 years old and to have completed 150 hours of college-level coursework. Some may allow a bachelor's degree in any subject, though many require a business or accounting degree. To learn more about your state's requirements, visit your state Board of Public Accountancy's website.
How do I apply for the CPA exam?
The first step is to make sure you've completed all of your state's requirements to sit for the exam. Once you've done that, you can create an account on the National Association of State Boards of Accountancy (NASBA) website and submit an application. NASBA will verify that you meet your state's criteria and then they'll send you a bill for your exam fees. The cost of the CPA exam varies by state, but it's usually between $900 and $1,000 for all four sections of the exam. You must pay the fees and then NASBA will send you a Notice to Schedule (NTS). You cannot apply to take the exam until you get this, so it's important to get your fees paid right away.
NASBA partners with Prometric to administer the CPA exam. When you receive your notice to schedule, you can log on to Prometric's website and schedule your exam at the nearest test center at a time that's most convenient for you. You should block off four-and-a-half hours for the exam, introductory screenings and breaks. Most students only take one test section at a time, but you can schedule more if you like. You can reschedule or cancel your test at any time through your Prometric account.
When you arrive at the test center, you must present your NTS and a government-issued photo ID. Food and beverages are not allowed in the testing center, so make sure you eat a good meal beforehand. The test administrator will check you in, give you a place to store your belongings and take your fingerprints. You must scan your fingerprint every time you enter or leave the testing room.
How is the CPA exam structured?
The CPA exam is a computer-based test broken down into four sections: Auditing and Attestation (AUD), Business Environment and Concepts (BEC), Financial Accounting and Reporting (FAR) and Regulation (REG). Each section takes approximately four hours to complete and consists of two multiple-choice testlets followed by three task-based simulation testlets. The exception is BEC, which substitutes a written communication test for the last task-based simulation testlet. You can take the section exams in any order you choose, but you must score a 75 or better on each section within an 18-month period in order to apply for CPA licensure.
Multiple-Choice Testlets
Each section begins with two multiple-choice testlets to test your understanding of important concepts and theories. The exact number of questions varies by section. BEC has the fewest with 62 questions total while REG has the most at 76. These questions account for 50 percent of your test score.
The multiple-choice testlets are computer-adaptive, so the question difficulty changes depending on whether you answer questions correctly. This type of exam is becoming increasingly popular because it enables test makers to measure your level of knowledge more accurately. The number of points you get for each question depends on the difficulty of that question with harder questions being worth more. There is no penalty for incorrect answers.
Task-Based Simulations
Task-based simulations are designed to put your knowledge of accounting concepts into practice. Each one asks you to complete a series of four to eight accounting tasks based on the information provided. These simulations mimic real scenarios you'll face as a CPA and may require you to conduct research or reference authoritative literature to answer the questions.
The AUD, FAR and REG sections each have eight task-based simulations that comprise the other 50 percent of your test grade. BEC has four task-based simulations that make up 35 percent of the test grade. Because there are fewer of these types of questions, it's critical to do well on them. Make sure you spend plenty of time practicing these simulations and that you understand the key concepts and skills involved.
Written Communication
This testlet is only on the BEC exam and make up the remaining 15 percent of your grade for this section. There are three questions that you must write responses to. These are designed to test your ability to write professionally and to convey information to a potential client. You'll be graded on your ability to solve problems and convey solutions in a clear, concise manner.
Which CPA exam section should I take first?
There is no right answer to this. Some students prefer to tackle their most difficult subject right away while others save this for last to give themselves more time to study for it. You have to decide what your best strategy is. If you're not sure what your strong subjects are, take some quizzes — or better yet, full-length practice tests — and compare your scores. Use this information to create a study and testing plan.
It's important to remember that none of the sections are going to be a breeze. They're designed to challenge you and find the upper limits of your knowledge, so make sure you study thoroughly for all of them. Take regular practice tests until you feel confident that you can score a 75. It's better to spend a few extra weeks studying than to rush into your exam and risk failing.
You can take more than one section during the same testing window if you feel you can handle it, but for most students, it's better to space them out. That way, you can focus on mastering a single section at a time instead of trying to study for two or three at once. Many students spread the exams out over six months and some can take up to a year. Ultimately, only you can decide how much preparation you need and when you feel comfortable taking each section of the exam.
What if I fail a section of the CPA exam?
Ideally, you'd pass every section on your first try, but this isn't always the case. If you fail a section of the exam, you must request a new Notice to Schedule from NASBA, pay the registration fee again and retake that section. You must pass all sections within a rolling 18-month period in order to apply for your CPA license. If an exam grade is more than 18 months old, even if you passed, it is considered expired and you must retake that section.
The first two months of each quarter — January, February, April, May, July, August, October and November — are the testing windows. The third months of each quarter are not open to testing. If you fail a section, you aren't permitted to take that section again until the next testing window, which could mean waiting a few months. You are able to take the other section tests during the current window, though.
It's a good idea to use this delay to review. Your score report breaks down how you did compared to passing candidates on the multiple-choice questions and task-based simulations as well as the major content areas of each exam. You'll receive a classification of Weaker, Comparable or Stronger in each category. Use this information to determine where you need more practice and review these subjects thoroughly before you attempt to take the test again.