The United States Medical Licensing Examination, or USMLE Step 2 CK, is a day-long examination that is divided into eight 60-minute blocks and administered in one 9-hour testing session consisting of 318 multiple-choice questions. In contrast to the USMLE Step 1, the focus is more on the clinical application of medical knowledge. Many elite residency programs use this exam, in addition to Step 1 in their selection criteria. As of this writing, the passing score is 209 out of a possible 300.
The exam is generally taken during the fourth year of med school and tests your ability to apply medical knowledge, skills, and understanding of clinical science essential for the provision of patient care under supervision. Areas of internal medicine, obstetrics, and gynecology, pediatrics, preventive medicine, psychiatry, surgery, other areas relevant to the provision of care under supervision are addressed.
For your consideration, we reviewed the following five USMLE Step 2 Prep courses, which we consider to be the best. It is our hope that this review will help you select a prep course that fits your learning style, time, budget, and in some circumstances, location.
Reviews of the Best USMLE Step 2 CK Prep Courses
1. BoardVitals USMLE

What To Expect
Having trained over 400k practitioners, BoardVitals is not only the most affordable USMLE Step 2 prep course we reviewed, but they also offer a 100 percent pass guarantee across all their material. According to their site, BoardVitals students score nine percent above the national average and have an 18 percent reduction in study time, and some of the top medical schools in the country use BoardVitals.
BoardVitals has been reviewed by the Accreditation Council for Continuing Medical Education (ACCME®) and awarded Initial Accreditation for 2 years as a provider of continuing medical education (CME) for physicians. No other course we reviewed has these accreditations, or at least don't mention them on their sites.
Course Details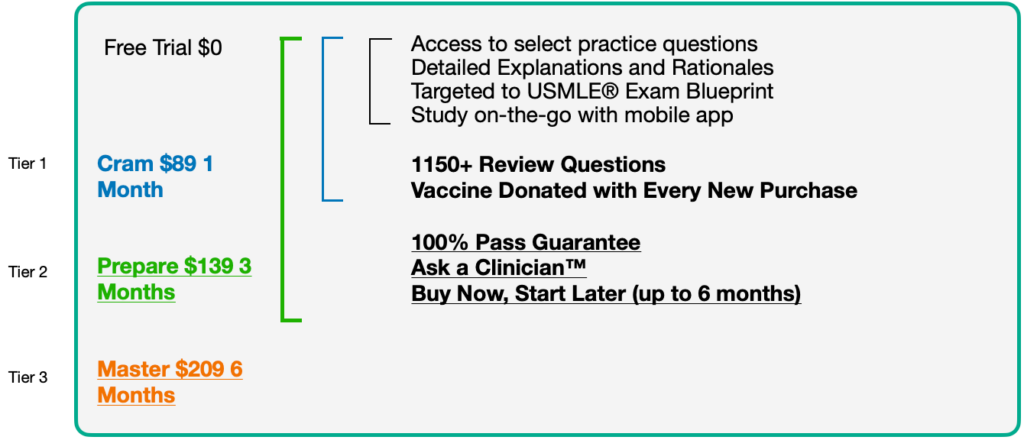 2. Kaplan USMLE

What To Expect
Kaplan USMLE is the largest prep course provider in the world and has material for just about every different type of standardized test. For their USMLE Step 2 CK prep material, they have a variety of different options to fit just about any type of budget in the form of practice questions, on-demand videos, or instructor-led courses. They seem to cover all the bases with their prep courses through extensive practice questions, tests, and instruction.
Course Details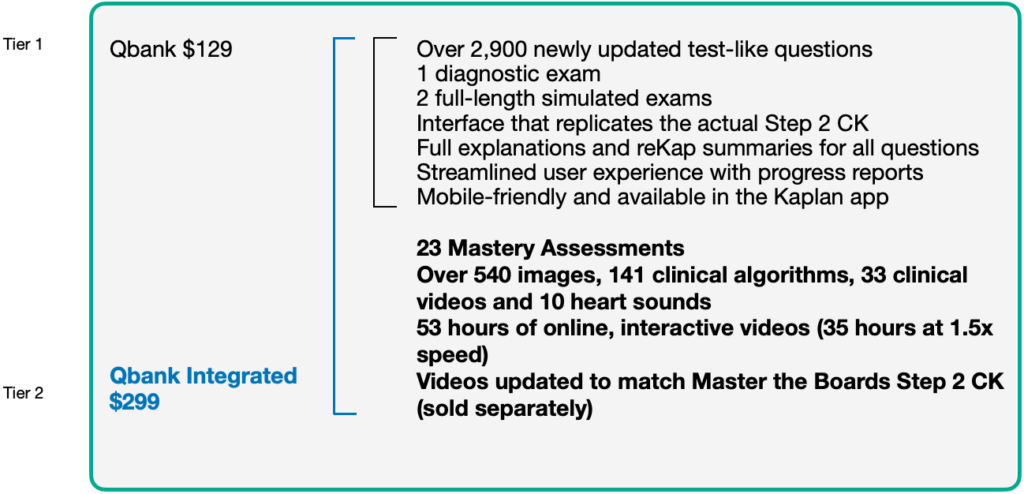 3. SMASH The USMLE

What To Expect
SMASH has been used by over 10,000 students and has a 4.5 out of five-star rating on Trustpilot. The founder, Dr. Adeleke Adesina has taught USMLE board prep for over 10 years and is the person who gives the instruction in the prep course videos.
When selecting a test prep course, students are usually presented with two options: going with a large test prep company that offers material for many different standardized tests, or going with a company that specializes in whatever test they are preparing to take. As SMASH specializes in the USMLE, they offer everything that larger test prep companies do at extremely competitive prices with great reviews, and ratings, so it is definitely worth considering. You can purchase practice questions, or even get private tutoring from Dr. Adesina himself. There is a 15 day free trial for the on-demand lectures, and payment plans are offered, as well. Our recommendation is to navigate to the site and watch a sample video of Dr. Adesina so you can get a feel for his lectures.
Course Details

If you plan on preparing for both USMLE Step 2 CK and Step 1, SMASH recently released a 4-week Live Hybrid USMLE Masterclass for $997. For the thoroughest of studiers, SMASH offers private tutoring as well for either $100 or $250 an hour depending on whether or not you want Dr. Adesina to be your tutor. The $100 tutors are part of Dr. Adesina's staff and have all received high scores on the USMLE.
---
4. Pass Program USMLE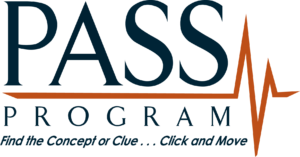 What To Expect
Pass Program started in Champaign, IL in 1996. They have served over 10,000 students and a 4.5 out of 5-star rating on Trustpilot. For USMLE Step 2 CK PASS offers a variety of different options, ranging from in-person classes to on-demand video lectures. You also have the ability to purchase different add ons with your courses in case you want extra support. Like SMASH, there is a sample lecture that you can view in order to get a feel for the course. PASS's students enjoy a 90 percent pass rate and an average increase of 121 on their NBME score.
In addition to USMLE step 1 and 2, they also offer courses in COMLEX Level 1, and Board Certifications.
Course Details

The on demand videos can be purchased for $899 and comes with their Quizlet feature, and 6 months access. For both the on demand and live online courses you have the option to purchase additional add ons:
One-on-Tutoring (Minimum: 4 Sessions)
Morning Questions (5x Per Week)
Finally, in person classes are for 5 ($3750), 8 ($4999), and 12 weeks ($6499). The 8 and 12-week courses are guaranteed.
---
Frequently Asked Questions About The USMLE
How much does it cost to take the USMLE?
It costs $940 for test registration and there is an $80 fee for extension of eligibility.
Is there a fee for changing my test appointment?
There is a $50 fee if you change your appointment fewer than 31 days, but more than five days before (but not including) the first day of your test. There is no fee if you change ahead of 31 days before your test, and the fee varies if you change within 5 days of taking your test.
Is there a limit on the number of times steps can be taken?
You're ineligible to take a Step or Step Component if you have made six or more prior attempts to pass that Step or Step component, including incomplete attempts.
What are the rules regarding retakes?
You may take the same examination no more than three times within a 12-month period. Your fourth and subsequent attempts must be at least 12 months after your first attempt at that exam and at least six months after your most recent attempt at that exam.
Bottom Line
As evidenced in the pricing, practitioners take the USMLE Step 2 very seriously as your path to becoming a physician depends on it. Every course we reviewed is a viable option to help you pass. With that in mind, we recommend reading our reviews and synopses of the course offerings, their prices, and reviews, and then going to the websites you think are a match and getting a few for the instructors, materials, and intuitiveness of each site. From there you should be able to make a decision that you're comfortable with.
Other Courses We Reviewed
| Company | Price |
| --- | --- |
| Doctors In Training | $799 |
Bryce Welker is an active speaker, blogger, and regular contributor to Forbes, Inc.com, and Business.com where he shares his knowledge to help others boost their careers.  Bryce is the founder of more than 20 test prep websites that help students and professionals pass their certification exams.