Due to COVID-19, all in-person courses and lessons have been moved online. If you have specific questions regarding your course, please contact your course administrator.
Nearly every medical school in the country uses the Medical College Admission Test (MCAT) to measure prospective students' scientific knowledge and critical thinking skills. Your score has a significant impact on your chances of acceptance, so doing well is key. But knowing how to prepare effectively can be as difficult as taking the exam itself. We put together this guide to the best MCAT prep courses to help take the hassle out of finding the program that's right for you.
Our research team evaluated 16 MCAT prep courses on comprehensiveness, flexibility, personalization and more. We spoke with former students to learn about their experiences with each company and consulted with industry experts to determine what makes an effective MCAT prep course. We narrowed our focus to four finalists and ranked them based on their completeness and overall value for the money.
Kaplan was our favorite option, in large part due to its variety of programs and extensive MCAT study materials. But depending on how you learn best, you may prefer one of our other top picks. Read our reviews below to learn more about each company and who it's best for.
A Full List of Every MCAT Prep Course Worth Considering
Here is a list of our picks for the best rated MCAT prep courses as well as the other contenders we looked at. If you're interested in learning more about available courses or to hear our opinions on the top four, click on the links below.
The 4 Best MCAT Prep Courses in October 2023
Choose the Best MCAT Prep Course For You
1. Kaplan Test Prep MCAT Review

Best MCAT prep online for comprehensive courses and instructor support
Kaplan MCAT has earned its reputation as the top test prep company by consistently offering comprehensive courses and an impressive suite of study materials, and its MCAT courses illustrate this better than most. In addition to its 16 full-length practice tests and 36 hours of live classroom instruction, you get access to weekly workshops on The MCAT Channel, live and on-demand. If you really want to go the extra mile, you can also sign up for admissions consulting for help with the other aspects of your medical school application.
What to Expect
Kaplan makes it easy to learn in the way that's most convenient for you. It offers self-paced, live online and in-person classes, and summer and winter bootcamps, as well as private tutoring. All programs come with a score improvement guarantee and access to a qualified instructor who can answer any questions you may have. Its PLUS courses include three hours of private tutoring and two additional self-paced courses on the Foundations of Biochemistry and the Foundations of Behavioral Science.
Courses include 16 full-length practice tests, though unlike most other Kaplan courses, you don't take any proctored practice tests in class. There's also a question bank of over 8,500 practice problems, which is great if you want to target a particular section. Kaplan's most unique resource is The MCAT Channel. Available with all live classes and the Self-Paced PLUS course, it offers live workshops on all aspects of the MCAT six days per week. While in the workshop, you can interact with instructors and ask questions, just as you can in a virtual classroom. When the workshop is over, the video remains in the archive so you can return to it if you want to. You can search old videos by subject, difficulty and instructor to find the ones that match your needs.
If Kaplan has one shortcoming, it's private tutoring. While the instructors are thorough and knowledgeable, the cost is high and you have to commit to at least 10 hours upfront. This is pretty typical for most MCAT prep companies these days.
Kaplan Test Prep MCAT Details
| Course | Pricing |
| --- | --- |
| Adaptive QBank | $49/month |
| Practice Test Pack | $179 |
| Practice Bundles | $249 |
| MCAT Prep - Self-Paced | $1,799 |
| MCAT Prep - Self-Paced PLUS | $2,299 |
| MCAT Prep - Live Online | $2,499 |
| MCAT Prep - Live Online PLUS | $2,999 |
| MCAT Prep - In Person | $2,499 |
| MCAT Prep - In Person PLUS | $2,999 |
| Private Tutoring - 10 hours | $3,699 |
| Private Tutoring - 20 hours | $4,799 |
| Private Tutoring - 30 hours | $5,899 |
| Private Tutoring - 30 hours | $5,899 |
| Private Tutoring - 40 hours | $6,899 |
---
2. The Princeton Review MCAT Review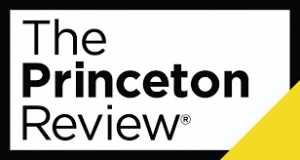 Best MCAT test prep course for flexibility and rapid learning.
The Princeton Review offers all course formats and some subject-specific courses for students who only need help with a single section. Unlike most other prep companies that have one instructor teach every section, The Princeton Review employs four to six subject matter experts to teach each course, so you're always learning from someone well-versed in the material. Its online resources aren't quite as impressive as Kaplan's, but with 16 full-length practice tests, there should be plenty to keep you busy. Like Kaplan, The Princeton Review also does medical school admissions counseling, and you can start with a free consultation.
What to Expect
The Princeton Review's MCAT 510+ course is the way to go if you're looking for a complete MCAT prep course. It provides 123 hours of live instruction, plus full access to over 500 hours of online videos and practice drills. It also guarantees that you score at least a 510 or you can take the course again for free The Ultimate and Self-Paced courses cover the same materials, but don't offer the same score guarantee that the MCAT 510+ course does. There's also a summer immersion option that teaches you the same information in an intensive, four- to six-week program. And for students who only need help with CARS, there's a course for that too.
In addition to the classroom instruction, students also get access to Medflix, a library of over 500 scientific review videos broken down by subject. You can also work on your passage-based questions and take full-length practice tests online. Detailed score reports break each section down by subtopic, so you can figure out exactly which area to target in your next study session. The Princeton Review is one of the few MCAT prep companies to offer a mobile app to its students for on-the-go learning. It contains 2,700 questions broken down by subject and module, and it will keep track of your performance over time.
If you're interested in a truly personalized approach, consider enrolling in private tutoring. You can commit to as little as three hours and the rates are reasonable compared to many competitors. After your first session, you have the option to continue paying hourly or save by purchasing either 10 or 60 hours of tutoring upfront. The Princeton Review allows you to choose the experience level of your tutor, but the cost increase is steep. If for any reason you're unhappy with your tutor after your first session, the company will assign you a new one at no additional charge.
The Princeton Review MCAT Details
| Course | Pricing |
| --- | --- |
| MCAT Topic Focus | $399 |
| CARS Accelerator | $499 |
| Self-Paced | $1,499 |
| Ultimate | $2,449 |
| MCAT 510+ | $2,949 |
| Summer Immersion | $8,999 |
| MCAT Targeted Private Tutoring - 10 hours | $2,000 |
| MCAT Comprehensive Private Tutoring - 60 hours | $11,000 |
| Comprehensive Admission Counseling Program | $3,500 |
---
3. Altius Test Prep Review

Best MCAT for private tutoring
Altius Test Prep is primarily a private MCAT tutoring service, but it brings a little something extra to the table. In addition to 24/7 access to your personal MCAT tutor, you also get to participate in small-group study halls and problem-based group sessions. Depending on what package you choose, you may also be eligible for additional review sessions and free medical school admissions counseling. If you're not interested in tutoring, Altius still has a place for you. Its Bronze package gives you access to the group sessions without the added expense of private tutoring.
What to Expect
The package you choose determines how many one-on-one tutoring and group sessions you get to attend. The right one for you depends on how much individual attention you feel you need and how much you have to improve your score. The Silver Package offers 15 hours of tutoring, the Gold offers 25 and the Platinum offers 45. The Gold and Platinum packages can also be purchased as a summer immersion program. All levels, including Bronze, give you access to all available AAMC practice tests as well as up to 10 additional practice exams created by Altius and peer-reviewed by doctors.
What's great about the group sessions, apart from their small size, is that there's a good balance of student and teacher direction. The Problem-Based and Mastery sessions are guided by an instructor who covers all the relevant material you're likely to see on the exam, just like in a traditional course. The Study Hall sessions are led by the students. If you have any questions not addressed by your personal tutor, you can get them answered here.
Altius Test Prep's programs are a good value for the cost, but that doesn't mean they're cheap. Thankfully, Altius allows you to test out their program for two weeks and if you're not satisfied for any reason, they'll issue you a full refund. The company also promises to match any of its competitors' rates, provided it's for a comparable private tutoring package. And they'll do the same for score improvement guarantees as well.
Altius Test Prep Details
| Course | Pricing |
| --- | --- |
| Bronze | $2,499 |
| Silver | $3,499 |
| Gold | $4,999 |
| Platinum | $6,999 |
| Gold Summer | $8,499 |
| Platinum Summer | $9,999 |
---
4. Gold Standard MCAT Prep Review

Best MCAT self prep for independent learners
Gold Standard MCAT Prep doesn't offer any live classes, but its self-study programs are comprehensive, affordable and rival the best in terms of practice materials. Its Platinum Package Plus includes a bank of over 10,000 practice questions and 20 full-length practice tests — the most of any of our top picks. The course also includes a suggested study schedule, so there's no need to invent one on your own. Unfortunately, there's no trained instructors standing by to assist you if you run into trouble. This isn't unusual for self-study programs, but it could be an issue for some students. Before signing up, make sure you're prepared to tackle the course materials on your own.
What to Expect
Like most self-study programs, Gold Standard MCAT Prep gives you the flexibility to choose how you want to learn. For the ultimate do-it-yourselfer, Gold Standard MCAT Prep allows you to purchase its practice tests and question bank without paying for the other course materials. Those who require a little more of a guide can purchase the MCAT Home Study Package and enjoy access to Gold Standard MCAT's online resources as well as tangible study guides. You can also view these materials as eBooks if you prefer to go digital.
The Platinum Package Plus course looks at each section of the exam in detail. It gives you all the same course materials as the MCAT Home Study Package, including ebooks, practice exams, science review videos, the CARS program and 4,000 additional practice questions. The course also includes paper textbooks and workbooks as well as audio files, which are yours to keep and continue studying with even after your online subscription expires.
Platinum Package Plus students also get three 30-minute coaching sessions with an MD or medical student where you can ask questions about the exam or medical school. This course also offers a unique score guarantee. Rather than raising your score by a certain number of points, Gold Standard MCAT promises to help you reach your MCAT goal, whatever that may be, or you can take the course again.
Gold Standard MCAT Prep Details
| Course | Pricing |
| --- | --- |
| 7 Full-Length MCAT Practice Tests Book | $35.95 |
| MCAT University | $79.95/month |
| MCAT Practice Tests | $70/3 months |
| MCAT Home Study Package | $599 |
| Platinum Package Plus | $1,499 |
---
The Most Important Features: Flexibility, Comprehensiveness, Assistance and Customization
When choosing the best MCAT prep courses, we focused on program flexibility, the comprehensiveness of the course and study materials, instructor assistance and opportunities to personalize your learning plan.
Flexibility
All of our top picks offer courses to students nationwide. We favored the companies that offered a choice of formats to suit all types of learners. Self-study programs work well for independent students, but if you prefer having an instructor, a live class is a better fit. In-person classes offer the highest level of interaction, while online courses enable you to attend from anywhere there's an internet connection. A good test prep company can accommodate all budgets, schedules and learning styles so that you can get a quality education in the way that's most convenient for you.
Comprehensiveness
A good MCAT prep course must give a thorough overview of all sections of the exam and provide plenty of opportunities to practice with real test questions. Most live courses offer classroom instruction, online videos, question banks and practice tests. Of these, practice exams are the most important. They give you a feel for the test format and time constraints, and taking them regularly is the best way to measure your progress. We assessed companies based on how many practice exams they offered, as well as the depth and breadth of their other study materials.
Assistance
You should be able to get your questions answered in a timely fashion, whether in class or out. The best MCAT prep online companies give you access to trained instructors at any time via email, phone or live chat. Some companies, like Kaplan and Altius Test Prep, also throw in free one-on-one tutoring sessions with select courses. Additional support resources may include an online forum where students can discuss questions and practice problems and dedicated instructor office hours.
Score Improvement Guarantees
All of our finalists offer score improvement guarantees to ensure your satisfaction with their courses. Gold Standard MCAT Prep gives you six months' free access to their courses if your score doesn't improve, while Kaplan and The Princeton Review give you a choice of a free retake or a full refund. Altius Test Prep is bolder than any of them and promises to match any competitor's score guarantee, provided it's for a comparable program. Before enrolling in one of these programs, you should be aware that these guarantees often come with stipulations, like being a first-time student and establishing a baseline score before beginning the course. Make sure you fulfill all the requirements, or you may not be able to take advantage of the guarantee.
Customization
Everyone learns a little differently, and the most effective MCAT prep course is the one that best adapts to your unique learning style. A personalized approach often costs a lot extra, but it can also help you save time by targeting the areas where you need the most help. Private tutoring is available with all our top picks except Gold Standard MCAT Prep, and it's worth considering if you want to give yourself the best chance of success. Some MCAT prep courses also offer subject-specific courses or study materials, which are nice alternatives to a full course if you only need help on a single section.
---
Choosing the Right MCAT Course Delivery Type for You
MCAT prep courses come in several formats, and the best one for you depends on your schedule, budget and unique concerns. We've broken down the main types of courses below in order from least to most expensive.
Self-Paced: You are provided with materials that you can study at your own pace when it's convenient for you.
Live Online: You attend a virtual classroom at designated times each week and learn from a trained instructor alongside other students.
Live In-Person: You learn in a traditional classroom environment at one of the company's branch locations.
Private Tutoring: A tutor works with you to design a custom study plan that targets the areas where you need the most improvement.
Bootcamps: You attend immersive, all-day lessons that cover the full contents of the MCAT in a few weeks.
Self-Paced
Pros:
Cheapest courses
Create your own schedule
Can cover a lot of material quickly
Cons:
Must be self-disciplined
Difficult to customize
Little to no support from instructors
Who It's Best For
A self-paced program is a good choice if your schedule doesn't permit attending a live class or if you prefer working independently.
Live Online
Pros:
Attend from anywhere
Instructor can offer personalized support
Clearly defined schedule
Cons:
Less interactive than live classroom
Potential for technical problems
Who It's Best For
A live online course works well for students who enjoy the interaction of a classroom environment, but don't live near any in-person classes. It's also a good option if you travel a lot and can't commit to showing up in person every week.
Live In-Person
Pros:
No distractions
Familiar learning environment
High degree of interaction with instructor
Cons:
You must be present
Limited flexibility
More expensive than online courses
Who It's Best For
An in-person course tends to attract students who favor a high degree of interactivity in their lessons and prefer the familiarity of learning in a classroom. It's also a solid option if you feel you need individualized attention, but can't afford to pay for private tutoring.
Private Tutoring
Pros:
Customized instruction
Personalized study plans
Can take place online or in person
Cons:
Expensive
Can be time-consuming
Who It's Best For
Private tutoring is expensive, but it's worth it if you feel you need a lot of individual attention or you need to significantly raise your MCAT score.
Bootcamps
Pros:
Covers a lot of material rapidly
Total immersion
Can attend online or in person
Cons:
Expensive
Must commit full days to studying
Inflexible schedule
Who It's Best For
Though uncommon among other standardized tests, MCAT bootcamps are quite popular because they cover the same material as a regular course in a few weeks. They're a good option if your test date is rapidly approaching and you're able to devote full days to studying. These programs can often be as expensive, if not more, than private tutoring, so it's not the right choice if you're on a budget.
Frequently Asked Questions About the MCAT
If you're just beginning to study for the MCAT, chances are, you have questions about more than just the material. We've put together this guide to some of the most common questions about the exam, so you know what to expect come test day. Our goal is to create a comprehensive resource for MCAT test takers, so if there's anything we've missed, feel free to let us know.
What are the most important things to know prior to taking the MCAT?
Before you show up on test day, you should be aware of how the exam works, what procedures you'll be expected to follow and your school's admission requirements.
Program Requirements
Every medical school has a different opinion on what constitutes an acceptable MCAT score and how important it is to your application. Most schools don't have a strict minimum requirement because they consider your score alongside other factors, like your undergraduate transcript and an in-person interview. But if you do a little research online, you should be able to find the school's average MCAT score. Use this as your target number.
If your school has a rolling deadline, you don't need to worry too much about when you submit your application. But if there's only one date, it's critical to get your scores in on time. It's best to take the MCAT several months before the deadline, just in case you don't get the score you want the first time and need to take it again. Keep in mind that it takes about a month after the exam for your official scores to be released. Figure out when the admission deadline is and work backwards from there, leaving yourself at least two potential test dates.
Test Format
The MCAT is a multiple-choice computer exam containing 230 questions. The test is broken into four sections: Chemical and Physical Foundations of Biological Systems; Critical Analysis and Reasoning (CARS); Biological and Biochemical Foundations of Living Systems; and Psychological, Social and Biological Foundations of Behavior. Each part is designed to test a different aspect of your scientific knowledge as well as your ability to think critically and analyze information. All sections are 95 minutes and contain 59 questions, with the exception of CARS, which is only 90 minutes and contains 53 questions.
Exam-Day Procedures
Know how to get to your testing center and be sure to arrive at least a half hour early. If you're late, you won't be permitted to enter the testing room. You'll be required to provide a valid, government-issued ID to prove your identity and a fingerprint scan will be taken as well. You will need to show your ID and scan your finger every time you enter and leave the testing room. An exam proctor will ask you to turn out your pockets and scan you with a metal detector to ensure you're not bringing any prohibited items into the testing center.
You aren't permitted to bring any personal items with you into the testing room apart from your ID. When you arrive, one of the testing administrators will assign you a locker where you can store your belongings for the duration of the exam. Scratch paper and pencils will be provided to you. During breaks, you may access any food, drinks or medications you brought with you, but all other items must stay in your locker until the test is over. For a full list of exam-day procedures, visit the Association of American Medical Colleges website.
How much time should I spend studying for the MCAT?
There is no right answer to this. It's up to you to decide how much you need to study in order to feel confident on exam day. When creating your study plan, ask yourself the following questions:
It's a good idea to take a timed practice test before you begin studying, so you can see how far off you are from your goal. If you're pretty close to your ideal score already, you probably don't need to study as much as someone who's trying to gain 20 points. A practice test can also give you an idea of which sections you're struggling with. Use this information to build your study plan. And be sure to include additional practice tests along the way, so you can measure your progress over time.
How well do you know the material?
How soon is the exam?
Ideally, you'll have several months to prepare for the MCAT, but if your admission deadline is close and your test date is even closer, you may need to increase the amount you study per day. But whenever possible, take the test early. That way, you'll have plenty of time if you need to take it again. Look up your school's admission deadline and the available MCAT dates and plan accordingly. And remember, it takes 30 to 35 days after your test date for your scores to be released.
What's your schedule like?
Live MCAT prep courses create a schedule for you, but if you're studying on your own, you may have to make one yourself. Make sure you commit to regular hours each week to keep yourself on track. Bootcamps, like the ones offered by Kaplan and The Princeton Review, may work well for you if you're struggling to stay focused on your own, but they generally require you to block out several weeks to devote entirely to studying. Shorter strategies courses or one-day workshops are an option as well. They won't teach you as much as you'd learn in traditional MCAT test prep courses, but they're better than nothing in a pinch.
How is the MCAT scored?
Your MCAT score is measured in three ways: the raw score, scaled score and percentile rank. Only your scaled scores and percentile rank are listed on your score report. You will also see a subscore for each section of the exam.
Raw Score
The raw score is simply how many questions you got right. The exam contains 230 questions divided into four sections, and you get points for each correct answer. There is no penalty for wrong answers, so even if you don't know, you should make an educated guess.
Scaled Score
Your raw scores are converted into the familiar scaled scores — ranging from 472 to 528 — through a process known as equating. While the test makers try to make each exam equal in difficulty, certain sections may be more difficult on one version compared to another. Equating balances this out by grading difficult exams more loosely than easy ones. The result is that a 500 scaled score demonstrates the same level of knowledge on every exam, even though students' raw scores might be different. Section scores are also equated, and these range from 118 to 132.
Percentile Rank
Your percentile rank is an indication of how well you measure up compared to other students who have taken the MCAT. The number you get indicates what percentage of test takers you scored higher than, so a 95th percentile rank means you did better than 95 percent of others who have taken the exam. These percentile ranks are updated periodically by the Association of American Medical Colleges, the creator of the MCAT, to reflect more recent data. So a given score may translate to a slightly different percentile rank next year, but overall, the rankings are pretty consistent.
How important is the MCAT to medical school admissions?
The MCAT is an important component of your medical school application that measures your knowledge and ability to cope with graduate-level coursework. It's used by nearly every medical college in the nation to assess and compare applicants, so it's important to do your best. But it's not the only factor admissions departments consider. They also look at your undergraduate transcript, any relevant work experience and letters of recommendation. You may also have to attend an in-person interview.
There's no way to know how important your MCAT score will be to the school you're applying to, because it has its own unique way of weighing the components of your application. If you want to have the best chance of acceptance, you should aim for an MCAT score that's at or above the school's average. You can find this information by doing a little research online. If the school lists a range instead of an average, make the high end of the range your goal just to be safe.
You shouldn't panic if you don't score as high as you'd like to. The knowledge you've learned throughout your time as an undergraduate is important, but schools also want to get to know you as a person. Interviews and letters of recommendation give admissions officers a sense of whether you'd be a good fit for the program, and a bad impression could override even the strongest of MCAT scores. You should spend just as much time preparing for these other aspects of your application as you do studying for the MCAT. Many MCAT prep companies, including Kaplan and The Princeton Review, offer admissions consulting packages that can assist you if you're interested in this service.
How do I send my MCAT scores to schools?
When your test scores are released, they're automatically sent to the American Medical College Application Service (AMCAS). This is a centralized application processing service that enables you to apply to multiple medical schools using a single application form. Any schools that participate in AMCAS will automatically receive a copy of your MCAT score report when you submit your application. If one of the schools you're applying to does not use AMCAS, you can request to send a score report manually by logging into your account and selecting the school you'd like to send to.
Your report contains scores from all the MCATs you've taken, so there's no way to hide a bad score. However, most colleges only consider your highest score when determining your admission status. Scores are usually good for two to three years, but this depends on the school you're applying to. If you took the exam a few years ago and aren't sure if your scores still count, reach out to the admissions department and ask.
Unlike most standardized tests, the MCAT doesn't give you the option to cancel your scores. Instead, you can choose to void your test at the end of the exam if you don't feel you did well. Unlike canceling scores, voiding your MCAT leaves no indication on future score reports that you did so or that you even sat for that exam. But while voiding is an option, it's generally not a wise one. It's difficult to guess how well you did, and then you'll be out the $310 exam fee. Plus, a voided exam still counts toward your yearly and lifetime maximums. You're only allowed to take the MCAT up to three times per year and seven times overall.
---
Key Statistics of the MCAT
The MCAT is broken down into four sections, each of which are scored on a scale from 118 to 132. Added together, that gives you a total score range of 472 to 528. In order to give you some idea of how you stack up against other test takers, we've gathered some statistics on MCAT percentile rank for the total and section scores and listed them below. All total score data is rounded up to the closest percentile listed.
Total Score
90th Percentile: 514
80th Percentile: 509
70th Percentile: 506
60th Percentile: 503
50th Percentile: 500
40th Percentile: 497
30th Percentile: 494
20th Percentile: 491
10th Percentile: 486
Chemical and Physical Foundations of Biological Systems
| Scaled Score | Percentile Rank |
| --- | --- |
| 132 | 100% |
| 131 | 99% |
| 130 | 97% |
| 129 | 92% |
| 128 | 86% |
| 127 | 78% |
| 126 | 67% |
| 125 | 56% |
| 124 | 44% |
| 123 | 32% |
| 122 | 21% |
| 121 | 13% |
| 120 | 7% |
| 119 | 3% |
| 118 | 1% |
Critical Analysis and Reasoning Skills
| Scaled Score | Percentile Rank |
| --- | --- |
| 132 | 100% |
| 131 | 99% |
| 130 | 98% |
| 129 | 95% |
| 128 | 90% |
| 127 | 83% |
| 126 | 72% |
| 125 | 61% |
| 124 | 49% |
| 123 | 36% |
| 122 | 24% |
| 121 | 14% |
| 120 | 7% |
| 119 | 3% |
| 118 | 1% |
Biological and Biochemical Foundations of Living Systems
| Scaled Score | Percentile Rank |
| --- | --- |
| 132 | 100% |
| 131 | 99% |
| 130 | 97% |
| 129 | 91% |
| 128 | 85% |
| 127 | 75% |
| 126 | 65% |
| 125 | 54% |
| 124 | 42% |
| 123 | 30% |
| 122 | 20% |
| 121 | 12% |
| 120 | 6% |
| 119 | 3% |
| 118 | 1% |
Psychological, Social and Biological Foundations of Behavior
| Scaled Score | Percentile Rank |
| --- | --- |
| 132 | 100% |
| 131 | 99% |
| 130 | 96% |
| 129 | 91% |
| 128 | 84% |
| 127 | 75% |
| 126 | 64% |
| 125 | 52% |
| 124 | 41% |
| 123 | 30% |
| 122 | 20% |
| 121 | 12% |
| 120 | 6% |
| 119 | 3% |
| 118 | 1% |
---
The Other 12 MCAT Prep Courses We Reviewed
Bryce Welker is an active speaker, blogger, and regular contributor to Forbes, Inc.com, and Business.com where he shares his knowledge to help others boost their careers.  Bryce is the founder of more than 20 test prep websites that help students and professionals pass their certification exams.