The North American Pharmacist Licensure Examination (NAPLEX) is a six-hour, 250 question exam that determines whether or not an individual can practice pharmacy. Of the 250 questions, only 200 are used to assess your score and the unassessed 50 are used for research purposes. There are five different types of questions on the NAPLEX: multiple-choice, multiple response, constructed response, ordered response, and hot-spot, which will be covered extensively in whatever prep course you select. Many of the questions are scenario-based where you will see a patient profile with accompanying test questions. The minimum passing score is 75 out of the possible 150.
Below you will find reviews of five of the most popular NAPLEX prep material, and what is offered in each. The annual pass rate for the NAPLEX hovers at around 90 percent, which means about 1,000 people fail the exam every year. Our testing experts reviewed five prep courses to help you select a course that best suits your budget, schedule, and learning aptitude.
Our team has also researched and gathered information on the best prep courses for taking The Pharmacy College Admissions Test (PCAT). The PCAT is an exam you are required to take before pharmacy school and the NAPLEX is taken after pharmacy school.
Top NAPLEX Prep Courses
Full Reviews of the Best NAPLEX Prep Courses
1. Kaplan NAPLEX Prep

Who's It Best For
Students who are confident prepping on their own and don't need additional support that you usually need.
What To Expect
Kaplan NAPLEX has material for just about every type of standardized test, including the NAPLEX. Consistently viewed as the leader in the test prep industry, Kaplan continually churns refreshed, up to date material and has had millions of satisfied customers throughout the years.
Kaplan usually offers a vast variety of options for their test prep material, however for the NAPLEX they only offer one option, which is 1,200 practice questions known as the "Qbank" for $99/month. Each question comes with an explanation of right and wrong answers.
Kaplan Prep Details
2. Board Vitals NAPLEX Prep

Who's It Best For
Students looking for multiple practice questions and feel more comfortable with additional support.
What To Expect
"The Leader in Online Medical and Healthcare Specialty Examinations and Continuing Education" – BoardVitals prides itself on providing students with the most up to date, relevant information that will help get successful exam scores. One unique thing about board vitals is that clinicians consistently rate content and provide feedback, so the best content is highlighted for students, and irrelevant material gets removed as it becomes outdated. BoardVitals makes a point that their content is never developed in conjunction with or influenced by subsidies from pharmaceutical or medical device companies making it free of commercial influence. BoardVitals has been reviewed by the Accreditation Council for Continuing Medical Education (ACCME®) which ensures relevant education to clinicians' needs, evidence-based, evaluated for its effectiveness, and independent of commercial influence.
The 1400 NAPLEX practice questions are available with a variety of different add ons so you can choose an option that best suits your needs and budget. One unique offering specific to BoardVitals is that it comes with a "percent correct" rating, so you can compare yourself with others who have already taken the exam and see if you're on the right track. There is also their "100% Pass Guarantee" which is available in their top two pricing tiers.
On BoardVitals' website, they point out that the most challenging part of the test is the calculation questions, which account for 33 percent of your score.
Perhaps the most convenient thing about BoardVitals is that you can start by signing up for their free version which gives you access to a few select questions, but will also introduce you to the BoardVitals system so you can get a feel for it and decide if you want to pay for either their Cram, Prepare, or Master plans. 
---
3. Pharmacy Exam NAPLEX Prep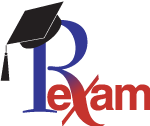 Who's It Best For
Students who are looking for additional NAPLEX practice questions.
Pharmacy Exam was established in1998 and is based in Ellicott City, Maryland. Specializing in pharmacy, they offer courses in NAPLEX, FPGEE, MPJE, PTCE, and PCAT. As of this writing, they have helped nearly 90,000 students with pharmacy board examinations.
What To Expect
They offer books, audio reviews, one-sheets with important terms, and practice questions that can either be purchased individually or in a package. They have the most available practice questions of any prep company we reviewed and each question comes with answer explanations.
One thing we're hesitant about, is that this company still offers their content in the form of CDs. Even though the material is current and everything is available digitally, it makes us wonder why they're manufacturing and distributing CDs given that most laptops don't even come with a CD rom drive anymore.
Pharmacy Exam Course Details
| Course | Price |
| --- | --- |
| Books | $60-$80 |
| Practice Test | $25-$40 |
| Poster | $80 |
| Flashcards | $50-$70 |
---
4. RXPrep UWorld NAPLEX Prep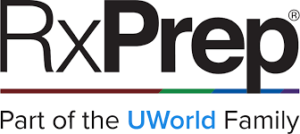 Who's It Best For
Students looking for a comprehensive NAPLEX review – something that goes beyond practice questions.
What To Expect
Founded in 2001, RxPrep is a no-nonsense NAPLEX test prep provider that offers a robust array of NAPLEX products and materials. The company touts its popular instructors, which are retained based on student surveys; they are engaging, experienced, and most are board-certified.
Before getting into the priced options, you can test drive RxPrep's material with their free assessments of math, drugs, and terminology. From there you can either purchase prep materials individually, or in a package. On their website you can easily navigate to sample lectures and questions so you can easily find out what it's like to immerse yourself in the material. Every one of their products has screenshot samples that you can scroll though, the same way you do on Amazon – a feature no other company we reviewed has. The material is colorful and looks very easy to follow. The pricing varies depending on how long you want access.
RxPrep Details
| Course | Price |
| --- | --- |
| Online course | $600-$800 |
---
NAPLEX FAQ
Here are some of the most frequently asked questions regarding the NAPLEX.
How much does the NAPLEX cost?
The NAPLEX costs $575.
How do I register for the NAPLEX?
Instructions for applying to the NAPLEX can be found here. In order to take the NAPLEX, you must first meet all qualifications for the board of pharmacy in the state where you are seeking licensure.
What does the NAPLEX exam test?
The NAPLEX measures a candidate's knowledge of the practice of pharmacy.
What if I fail the NAPLEX exam?
You are allowed a maximum of 5 attempts to pass the NAPLEX. After a failed attempt, you must wait 45 days to next attempt the NAPLEX.
Do I need to take any exams before the NAPLEX?
You need to take the PCAT to get into pharmacy school, and any regularly scheduled exams while in PCAT school.
When can I take the NAPLEX?
Pearson VUE (NABP's testing vendor) will send you possible test dates once your eligibility is confirmed.
---
Other Courses We Considered
Bryce Welker is an active speaker, blogger, and regular contributor to Forbes, Inc.com, and Business.com where he shares his knowledge to help others boost their careers.  Bryce is the founder of more than 20 test prep websites that help students and professionals pass their certification exams.