While taking the first steps towards CAPM certification, the best thing you can do is find an exam prep course that matches your educational needs: whether it's the time needed to pass the exam, course access availability to take it at your own pace, or a learning model that fits your unique student profile.
This can be a hard thing to do with all the available options out there— which means you may need even more time to go through the offerings of each individual course. Fortunately, we've made it a lot easier by doing the research for you the find the best CAPM exam prep courses.
To save you time and effort, we put together this easy-to-understand review list so you can stop worrying about being prepared for your CAPM exam, get the support you need, and start your project management career on the right foot. While it's not mandatory, becoming certified is a standout way to differentiate yourself from the crowd and ensure you're noticed in the project management field.
Check out our comparisons of the best CAPM exam training courses below!
Top 5 Best CAPM Exam Prep Courses
1. Brain Sensei CAPM Training Course

Boasting a unique instruction method, Brain Sensei provides a proven and comprehensive program alongside a particularly compelling interactive narrative experience. Those familiar with the instruction technique used in their PMP prep course will not be surprised with how effective this method is in ensuring you're prepared for your CAPM exam.
With a full year of access available, Brain Sensei's thorough training course will guide your CAPM certification training without committing you to hundreds of hours of sleep-inducing lecture hall attendance. They are so confident in this learning experience that they guarantee compensation if you don't pass your exam. Brain Sensei backs their promise up by offering 600 practice questions, 4 extremely comprehensive practice exams, and a free trial to make sure their instruction model is a match.
Brain Sensei CAPM Course Features
600 Practice Questions
4 comprehensive practice exams
An interactive story component designed to assist in preparation.
No Pass/No Pay Guarantee
A unique instruction model ensures you can prepare for the CAPM exam without being bored to sleep.
This project management education course fulfills the 23-hour contact hour requirement to sit for the CAPM exam.
All enrolled students are guaranteed to pass or they will receive all their money back.
Thanks to the included free trial, you can test this course before buying to make sure the unique study material is a good fit for you.
Bottom Line: Brain Sensei is one of the most unique educational experiences you can find online, but don't be concerned— it's also the best way to prepare for the CAPM certification exam. I recommend checking out their free trial today!
---
2. PM PrepCast CAPM Certification Training

PM Prepcast's CAPM course offers a cohesive and easy to understand breakdown of the PMBOK, molded over the years by actual user feedback.
While completing your 23 contact hours with this course, you can be sure you'll never be twisted up by the confusing PMBOK wording, as PM Prepcast uses it's feedback to rewrite the information into more digestible materials. With over 750 practice questions and 5 full practice exams, PM Prepcast takes advantage of both at home and mobile learning so you can utilize the full potential of your study time. Using a self-paced format, you get full unlimited course access by taking the PM Prepcast route, which is always a plus; so, you can take the online prep course at your own speed.
PM PrepCast PMP Review Course Features:
750 Practice Questions
5 Practice Exams
50 hours of Video Lessons
Pass Guarantee
By fulfilling the 23 contact hour requirement, you can immediately take the CAPM exam after finishing this course without having to meet any other qualifications.
The intuitive mobile app included with this course allows you to access your study materials whenever and wherever you want.
Without a free trial for this CAPM review course, you won't be able to test it out before making a financial commitment.
Bottom Line: For a traditional online class that closely follows the established PMI body of knowledge, you can't find a better choice than PM Prepcast.
---
3. Dooey CAPM Exam Prep Course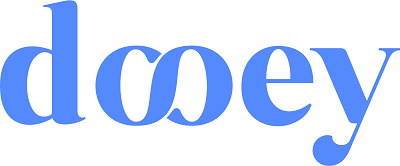 With an accelerated pace of study, Dooey's CAPM bootcamp is for students who are short on time and focused on getting through the exams. For what they lack in extra features like a mobile app and flashcards, they make up for it in intensity and thorough use of practice quizzes.
By the time you're finished with Dooey's CAPM course, 14 practice quizzes will prepare you for whatever you might find in the actual CAPM exam. Additionally, Dooey takes full advantage of any time you might have to study and propels you through its courses, truly giving you a focused head start on your career in project management.
Dooey PMP Review Features:
2 Month course access
2 Full Practice Exams
11 Hours of Video Instruction
The accelerated learning environment saves you time when preparing for your exam, making it a great cram course.
14 Practice Quizzes at the end of each module ensure you're comfortable with the content and environment of the CAPM exam..
Since this course was built for those with the time for an intensive program, it's not a great fit if you have other time commitments or want to work at a slower pace.
Bottom Line: For a fast-paced but thorough project manager crash course, Dooey is an excellent choice. However, you may prefer one of our top picks if you want more time or study materials.
---
4. GreyCampus CAPM Course

GreyCampus's Certified Associate in Project Management course offers a thorough and high-quality educational experience. With a pass rate just breaking 97%, This veteran education company proves they know how to put a student through the CAPM certification courses without much friction.
With a substantial library of content fully accredited by the Project Management Institute, you can work through audio and video lectures, flashcards, and practice exams to fully cover everything you might need to know in the PMBoK and fly through the CAPM certification exam.
While many of their offerings are of the highest quality, it is unfortunate that GreyCampus's CAPM training course doesn't offer a mobile application; this would absolutely be beneficial to any and all of their students who prefer to study on the go.
Grey Campus Review Features:
1 Full Year of Course Access.
600 Practice Questions.
23 Hours of Video Instruction.
3 Full Practice Exams.
With a full year of course access, you can take your time while working through the substantial library of study materials included.
A high pass rate means that the overwhelming majority of enrolled students successfully complete their CAPM certification training and pass the CAPM exam on their first try.
No options for mobile learning means you'll have to study on your computer or laptop, with limited functionality on any tablets or smartphones.
Bottom Line: So long as you're okay with studying on your computer, GreyCampus is a terrific choice due to its high pass rate and large question bank.
---
5. Velociteach CAPM Certification Training Course

Velociteach's CAPM training course offers a flexible format focused on the balance of interactivity and organizational instruction. This course walks the student through the 47 major processes in project management and ties them back into lessons that they ensure will stick. They even offer a full refund if you're not able to pass in 3 tries within a year.
This CAPM review course includes a mobile flash card application, over 40 hours of lecture time, and 4 full practice exams to provide a well-rounded curriculum. This is further reinforced with their money back guarantee.
Velociteach PMP Review Course Features:
Over 1,000 practice questions.
4 full practice exams.
More than 40 Hours of video lectures.
1 day course demo.
Velociteach's mobile flashcard application is an ideal way to study on the go, whether you have a short break at work or school or want to get some extra studying in between sets at the gym.
Over 40 hours of In depth video lectures means you'll have plenty of content to cover, which ensures you're getting your money's worth when enrolling in this project management education package.
With only one day to try this course before purchasing, the disappointing trial period length makes it hard to actually try the course without putting your money down.
Bottom Line: Velociteach is an excellent way to get your feet wet in the world of project management. However, there are several other courses listed above that offer better materials and pricing, so you may prefer to look into those first.
---
CAPM Exam Prep Course FAQs
Still confused about the CAPM certification or what it takes to be a project management professional? Check out these answers to commonly asked questions:
Which is better, CAPM or PMP?
Although CAPM is an essential stepping stone towards a project management career, your end goal should be to earn PMP certification. PMPs have more job opportunities and higher earning potential than CAPMs.
How long should it take to study for the CAPM exam?
Depending on your experience with project management, it can take anywhere from 3 to 6 months to fully prepare for the CAPM exam. The best way to make full use of this time is to enroll in a CAPM prep course, which often provides the ideal length of time to fully prepare for the test.
How do I start preparing for CAPM?
The best way to prepare for the Certified Associate in Project Management exam and career is to try an online review course that covers the test subjects with video lectures, practice quizzes, and flashcards. You may also want to reach out to a tutor or private instructor for more hands-on learning.
Bryce Welker is an entrepreneur and owner of over 20 test prep websites dedicated to helping professionals earn certifications and pass their licensure exams. Bryce is a regular contributor to Forbes.com, Inc.com, and Business.com where he shares his knowledge to help others boost their careers.