The Optometry Admissions Test (OAT), which is a requirement for all optometry schools, consists of four sections that last three hours and 55 minutes. The sections are:
Survey of the natural sciences (100 questions)
Reading comprehension (40 questions)
Physics (40 questions),
Quantitative reasoning (40 questions)
All questions are multiple-choice and scored by the sum of an examinee's correct answers.
Standard scores range from 200-400, with a mean of 300, which is reported in 10 point increments. Because of the way it's scored, a student may get the same standard score as someone with a relatively higher or lesser raw score. This means more weight is given to specific areas within the test.
It is recommended that students spend 3-6 hours a day for 3-6 months studying for the OAT. Which brings us to the point of this article – selecting the best OAT prep course that fits your time, learning style, and budget. We scoured the internet, searched high and low, and came up with the three best OAT prep courses, which are outlined below.
The Best OAT Prep Courses Worth Considering
Full Reviews of the Best OAT Prep Courses
1. Kaplan OAT Review

What to Expect
Kaplan OAT Review is known for providing some of the best coaching and courses to help individuals clear any certification exam – and that includes the OAT. Touted as the only self-study test prep guide out there, this particular course will help you master all the critical concepts of the OAT exam, from science review to strategy. And it will teach you the practical strategies you need to improve your score.
How, exactly, does Kaplan accomplish this? With a wide range of options that make it convenient for you to study anywhere, any time. You can choose from in-person classes, a live online course, an on-demand self-paced class, and an intense six-week summer live session in four cities around the U.S. Live and online private tutoring options also are available.
Kaplan provides instructors who will help you thoroughly understand the core concepts of the test and keep you engaged. In fact, they say their teachers raise scores and guarantee that if you don't see a boost in yours, you can either do the same program again at no charge or get your money back. You actually have a dedicated expert on board who will meet with you one-on-one, keep you posted on where you stand in your OAT preparation and discuss any questions you have related to the course structure. Because the course (and your expert) are completely flexible, you can learn at your own pace, on your own schedule. And you can rest assured that the course information is current, as it is updated and redesigned every year, based on feedback and reviews from students. Kaplan course materials don't expire until you take the OAT so you can study right up to the day of your exam.
A companion OAT Lesson Book and Review Notes, both print and digital, come with every course. This gives you the option to study from over 1,500 pages of OAT content and practice questions on the go. OAT Quicksheets and Flashcards are also included to help boost your memory in all areas.
Another unique feature of Kaplan's course is the Qbank that's designed by their experts. You can even build custom quizzes for more targeted personalized practice. Besides helping you study more efficiently, it offers seven full-length practice tests that help you understand the format, content, strategy, and the pacing behind clearing the exam – all while building concentration and confidence. We believe Kaplan features one of the best online platforms to get started with OAT test practice, offering the benefits of basic to advanced level questions related to every subject in the OAT. So you can move forward feeling comfortable that you're making the best choice based on your knowledge.
If you don't have enough time to solve full OAT practice tests, Kaplan also provides free practice tests in small segments. At 20 minutes each, these can help you gain enough knowledge and expand your skills to pass the OAT. So even if you're in a hurry and need to go through practice questions quickly, Kaplan's got you covered. And, of course, their expert instructors are on hand to guide you through any issues you might have while solving the practice tests.
It's a good feeling to know there will be a suitable practice test available at any stage of your OAT prep. No matter which option you choose for your prep practice, they're all designed with end-user requirements in mind.
Kaplan OAT Prep Details
| Course | Price |
| --- | --- |
| Qbank | $99 |
| Practice Test Pack | $149 |
| Self Study Bundle | $199 |
| Self Paced | $699 |
| Live Online | $999 |
| Online Tutoring | $1,799 |
---
2. Varsity Tutors OAT Review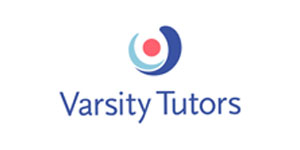 What to Expect
It's no secret that you'll need to be proficient in a lot of skills to be successful on your OAT exam Chemistry and biology, units and vectors, statics, dynamics, rotational motion, algebra, statistics, data analysis, reading passages requiring comprehension and analysis, and quantitative reasoning are some of the topics you'll encounter. If studying all this material on your own sounds difficult and downright overwhelming, an in-depth OAT test prep plan with Varsity Tutors could be a great option.
Varsity Tutors offers a couple of choices to ensure you are able to pick a plan that makes the most sense for you. Just think about your learning style and test goals and take it from there.
This form of test prep is conducted in a private, one-on-one learning environment that's free of distractions. Working with an OAT tutor gives you the chance to interact with a qualified educator who can answer your questions and openly communicate about the material and any weak areas you have. Your tutor will focus on honing your skill level in those weak areas, while helping you to learn the best way to study and retain information.
During an OAT prep session, the tutor will formulate a baseline assessment that clearly defines the areas where you're excelling and those that require more focus. He or she will also set specific benchmarks to measure your progress throughout the OAT classes. A customized plan like this is invaluable. In fact, you'd be hard pressed to find this level of personalization in other prep classes.
Maybe you prefer learning in a classroom environment. Varsity Tutors' small group OAT classes are taught by experts who know what it takes to perform well on the exam. In this option, an instructor will teach you and a small group of peers everything you need to know. Like the OAT Tutoring option, this one also offers you the opportunity to work with your prep instructor one-on-one if you need extra help with a topic that's particularly challenging. The best way to join a small group class is to contact an educational director at Varsity Tutors.
Classes Tailored to Your Needs – Your tutor knows that you have specific study needs, unlike anyone else's, and learn best in your own specific way. With this in mind, your OAT prep class always is tailored to your unique learning style and abilities.
Flexibility – Your schedule is probably packed with coursework and other responsibilities. No need to stress out. When you work with Varsity Tutors, you can be connected with an instructor who is flexible and will work with your busy life to schedule individual sessions in a quiet learning setting. You'll always have the opportunity to ask questions and will receive timely responses.
Online Classes – Another great benefit of Varsity Tutors is the ability to take your OAT classes online through their Live Learning Platform. Qualified tutors will help create an optimized learning process that will enable you to hone your study skills and solidly prepare for your test.
Development of Test Taking Skills – Just about everyone experiences test taking anxiety at some point, especially when the test is an important one. The OAT is no exception. Your instructor will show you techniques that can help you deal with this anxiety, making it easier for you to stay focused on test day. Your tutor also can help you learn how to manage your time effectively when taking the exam. We all know how crucial this is on a test with restrictive time limits, like the OAT.
The OAT can be extremely challenging to take without any guidance. Just think how much you could benefit by personally preparing with an expert educator. With only 20 optometry schools in the United States and Puerto Rico, the admissions process is extremely competitive. Varsity Tutors can help you become an attractive candidate by teaching you how to work harder and smarter to successfully ramp up your OAT score and increase your chances of getting into the school you want.
Varsity Tutors pricing varies, based on the option you select and the number of hours you purchase, as well as your geographic location.
Varsity Tutors Prep Details
| Course | Price |
| --- | --- |
| 12 Hour Tutor Package | $924 |
| 24 Hour Tutor Package | $1,728 |
---
3. The Gold Standard OAT Review

What to Expect
To help make your OAT preparation the best it can be, Gold Standard has assembled books, videos, OAT practice tests, and OAT smartphone apps. You also score the company's Pro License Key to unlock its TopScore software program, which includes one of the best OAT practice tests around, hundreds of questions for all sections, automatic scoring, diagnostic reports, and built-in study aids. And it's easy to use. You get up to seven months of access from the activation date. They've also opened dozens of hours of online science review from their MCAT library for OAT students, available at OATbooks.com. There's even a four-hour Silver Bullet High Yield MP3 audio on CD.
Natural Science online videos cover all the important OAT science topics with access available for 12 months. It's worth noting that students often say Gold Standard's Organic Chemistry videos are more helpful than the courses they attended at school. An online bonus is the 100-minute medical school interview video.
With more than 25 years of experience in test prep materials, Gold Standard truly can help you ace the OAT. Besides the online and video materials, this course features a complete four-book set that provides an ambitious and comprehensive review of all OAT subjects. Over 1,300
pages! As referenced above, included in the award-winning books and online are two full-length practice tests with detailed explanations and 2,000+ practice multiple-choice questions that address both strategy-type questions and chapter review questions.
We can tell you that Natural Science subjects are covered in remarkable detail with a complement of full-color illustrations in biology, general and organic chemistry, and physics. There's also a thorough preparation for Quantitative Reasoning and Reading Comprehension. Gold Standard's OAT Physics book starts by specifically discussing the road to optometry school, with sage advice on how to improve your grades, getting the required GPA and OAT scores, and preparing for your optometry school interview The book then delivers an in-depth physics review with hundreds of confidence building practice questions online – complete with answers and great explanations. It also contains a full-length exam that's constantly updated online for free.
Interestingly, the American Dental Association (ADA) constructs the questions used for the OAT; three of the four exam sections cover material that's identical in both tests.
Cost for the Gold Standard OAT is $399.
Gold Standard OAT Prep Details
| Course | Price |
| --- | --- |
| Individual Workbooks | $29 |
| Practice Tests | $65 |
| Comprehensive Review | $149 |
| Home Study Course | $399 |
---
The Most Important Features: Video Lectures, Materials, Comprehensiveness
Video Lectures
For this article, we reviewed three OAT prep courses, and two of them offer video lectures. With student schedules being already hectic, it is important that you can select a course that you can work through on your time. The more expensive options offer tutors, which you can meet either in person or digitally at set times, but if a tutor isn't in your budget, it is comforting to know that you can prepare for the OAT from your own home, and on your own time.
Materials
Materials like practice tests and study guides, are just as important, if not more important than the video lectures themselves. Sharpening your skills with workbooks and practice sets will help increase your score exponentially. The materials that go along with the prep courses will also help you become more adept at taking the OAT in a timed setting, so that come test day, you will go in prepared. Both Kaplan and The Gold Standard offer additional materials, while Varsity Tutors is purely lesson based.
Comprehensiveness
When selecting an OAT prep course, it is important that you've got all the bases covered. Is there support available? What kind of tutoring options are there? And most importantly, how much am I going to have to pay for it all? The three test prep courses below offer everything from $29 individual section study books, to private one-on-one tutoring options. Only you know your budget, and how you learn best, just know that in this review we cut out all the fluff to give you the best three options available. From here it is up to you to decide.
Choosing the Right Oat Course Delivery Type for You
OAT prep courses are available in four main formats. Each has its own advantages and disadvantages, and the right one for you depends on your budget, schedule and preferred learning style. We list them below in order from least expensive to most expensive.
Self-Paced: You're given the course materials and you study at your own pace.
Live Online: You attend a virtual classroom and learn from a remote instructor alongside other students.
Live In-Person: You travel to a physical location and learn from a trained instructor in a classroom setting.
Private Tutoring: An instructor works with you one on one to create a custom study plan that addresses your needs.
Self-Paced
Pros:
Cheapest courses
Study when you want
Possible to cram
Cons:
Requires self-discipline
No personalized instruction
Little to no instructor support
Who It's Best For
The self-paced option works best if you're a self-disciplined, independent learner or you can't fit a live course into your busy schedule.
Live Online
Pros:
Attend anywhere
More interactivity than self-paced
Some course structure
Cons:
Less interactive than live classroom
Opens up potential for technical difficulties
Who It's Best For
A live online course is the next-best thing to an in-person course if you enjoy some interactivity in your lessons and prefer being taught by an instructor. It's a good fit for students who don't live near a company's offices or who can't commit to showing up in person each week.
Live In-Person
Pros:
No distractions
Familiar learning environment
Interact with instructor and other students
Cons:
Travel required
Limited flexibility
More expensive than online courses
Who It's Best For
Live in-person courses enable you to focus solely on OAT prep and get the personalized instruction you need from your teacher. It's best if you prefer the familiarity of a classroom environment and live near one of the company's locations.
Private Tutoring
Pros:
Tailored instruction
Personalized study plans
Can be done online or in person
Cons:
Expensive
Can be more time-consuming
Who It's Best For
Private tutoring is the best choice if you need to significantly improve your score or you feel you learn best from personalized instruction. Unfortunately, the high price tag may put tutoring out of reach for some students.
---
Frequently Asked Questions about the OAT
The OAT is a standardized test that every optometry school applicant must take in order to be considered for admission. It can be daunting when you think about this, one of the most important exams of your life, but take a deep breath and know that it can be done without turning your world upside down.
When should I start studying for the OAT?
The best time to start studying is when you have finished most of your optometry school prerequisites, such as general chemistry, organic chemistry, biology classes, and physics. You'll find it's much easier to study for the OAT once you have a foundation in these subjects. In fact, a lot of the material you learn in class will resurface as you study for the test.
It's also a good idea to study for the OAT when you're not taking other college courses. Think how difficult it would be to study for such a major exam while also trying to focus on other classwork and your GPA. Since the OAT is offered year-round, it makes sense that studying in the summer is your best bet.
Whatever you choose as your study time, be sure to register for your test date beforehand. Having this deadline in mind will help keep your study schedule on track.
When should I take the OAT?
You should take the OAT after completing the prerequisite coursework including classes in biology, general chemistry, organic chemistry, and physics.
When is the OAT available to take?
The OAT is given once a month, year-round, and can be taken at multiple testing centers throughout the United States.
Bryce Welker is an active speaker, blogger, and regular contributor to Forbes, Inc.com, and Business.com where he shares his knowledge to help others boost their careers.  Bryce is the founder of more than 20 test prep websites that help students and professionals pass their certification exams.