Becoming a journeyman or a master electrician opens the door to more money and more freedom, but before you can take that step, you must pass your licensing exam. The exam is a comprehensive assessment of the skills and knowledge needed to operate successfully as an electrician, and passing it requires thorough preparation. An electrician prep course can help with this. We created this guide to the best electrician prep courses to help you choose the one that's right for you.
Our team of testing experts examined 12 of the most popular electrician prep courses to determine which offer the greatest value for the money. We looked at each program's student ratings, course materials, instructor support and overall comprehensiveness. There are several types of electrician exam training courses available, but we focused our attention on self-paced and online courses to keep our recommendations accessible to everyone.
A Full List of Every Electrician Prep Course Worth Considering
Our top three electrician prep courses are listed below, along with the other nine we didn't choose. Click on the links to view the available courses on the company websites and to learn what we had to say about our finalists.
The 3 Best Electrician Prep Courses in December 2023
Full Reviews of the Best Electrician Prep Courses
1. Mike Holt Enterprises Review

Best for independent learners.
Mike Holt Enterprises is one of the first names that comes to electricians' minds when they're asked to recommend an electrician exam prep course. This self-paced program covers every aspect of the electrician's licensing exam from theory to code to calculations in a series of books and videos. There are several packages to choose from, so you can purchase only the resources you need. Unfortunately, the course only offers physical study materials, so it's not a good fit for studying on the go.
What to Expect
The Mike Holt course materials include textbooks, a series of DVDs and simulated practice exams to help you measure your progress. You can purchase the practice exams and books separately or as part of a larger study package. There are three courses available, the most robust of which is the Comprehensive Library. It contains four textbooks, 22 DVDs and a simulated exam workbook. These materials are yours to keep, so you can return to them at any time if you need to review a subject.
The program begins with the basic theory every electrician needs to know and it builds up from there. Next, you learn about the National Electrical Code (NEC), and you begin to apply the knowledge you learned during the theory portion of the course. Finally, you focus on calculations that electricians must be able to perform as part of their regular duties. Each book features clear examples and illustrations of each concept and these are reinforced by the material on the DVDs. Once you feel you've gotten the hang of a subject, you can test yourself with practice questions and simulated exams.
There is a forum where you can ask questions if you get stuck, but there are no live instructors standing by to help you if you run into trouble. This is fairly common among self-paced courses, especially those that don't offer any online study materials. If it concerns you, you may want to go with a company like Electrical Exam Seminars instead, but it shouldn't be a problem for most people. Student feedback on Mike Holt's courses are almost entirely positive. Some even said that they felt the practice exams were more challenging than the real test, and preparing at this high level made passing the licensing exam a breeze.
Mike Holt Enterprises Details
| Course | Price |
| --- | --- |
| Journeyman Simulated Exam PDF Download | $20 |
| Master/Contractor Simulated Exam PDF Download | $20 |
| Journeyman Simulated Exam | $25 |
| Master/Contractor Simulated Exam | $25 |
| Electrical Exam Preparation Textbook | $65 |
| Electrical Exam Preparation Book & Journeyman Simulated Exam | $80 |
| Electrical Exam Preparation Book & Master/Contractor Simulated Exam | $80 |
| Journeyman Exam Basic Preparation Package | $225 |
| Journeyman Exam Preparation Book Package | $225 |
| Master/Contractor Exam Basic Preparation Package | $225 |
| Master/Contractor Exam Preparation Book Package | $225 |
| Journeyman Intermediate Library | $625 |
| Master/Contractor Intermediate Library | $725 |
| Journeyman Comprehensive Library | $999 |
| Master/Contractor Comprehensive Library | $1,150 |
---
2. Electrical Exam Seminars Review

Best for personalized instruction and student support.
Electrical Exam Seminars claims to be the premiere source for electrician exam prep, and it's got the proof to back it up. It boasts an impressive 95-percent first-time pass rate and its one-on-one instruction style saves time by helping you home in on the gaps in your knowledge. It's easily the most expensive of our finalists, but there are financing options available to those who can't afford to pay the full cost upfront. It's also the only company we looked at that offers a Repeat Until You Pass guarantee, so you can keep studying as long as you need to in order to pass the exam.
What to Expect
Start by choosing your state and the course you're interested in. Programs vary by state, but most offer at least a journeyman and master electrician exam prep course. There may be some specialty programs available as well. Courses cost $2,890 each and you can either pay upfront or spread your payments out over three or five months. Then, choose your preferred course date and time and sign up. Seminars are taught Monday through Friday nearly every week of the year, and you can choose from a 10 a.m. to 2 p.m. session or a 5 p.m. to 9 p.m. session.
Your instructor starts out by giving you a practice test to assess what you already know. Then, they build a custom study plan that targets the areas where you could use some improvement. The instructor goes through each topic at your pace. You answer practice questions after each section to reinforce the material you've just learned and to become familiar with the types of questions you can expect to see on the exam. Your instructor will go over any incorrect answers with you and ensure you understand the topic thoroughly before moving on to the next one.
Electrical Exam Seminars is our only finalist that offers live support to students, so it's a good choice if you have difficulty learning on your own. The company demonstrates its support even further with its Repeat Until You Pass guarantee. In order to qualify, you must attend all seminar sessions and take the first available exam after you complete the prep course. Then, you must send proof of your failing score to Electrical Exam Seminars within 14 days. Once your information has been verified, you will be eligible to retake the prep course free of charge.
Electrical Exam Seminars Details
| Course | Price |
| --- | --- |
| Journeyman Electrician Exam Seminar | $2,890 |
| Master Electrician Exam Seminar | $2,890 |
---
3. JADE Learning Review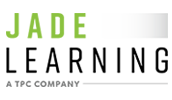 Best for practice tests.
JADE Learning doesn't offer much in the way of formal instruction, but it's a valuable resource for reviewing exam material and pinpointing areas for further study. Its programs come with over 600 practice questions and two full-length timed practice exams designed to simulate the real testing experience as closely as possible. Alabama, California, North Carolina, Texas and Washington residents can also tack on 18 illustrated course modules, but this raises costs steeply. A cheaper alternative is to study from the NEC code book for your state, which is also available for purchase.
What to Expect
When you sign up for JADE Learning, you can choose between 30, 60 or 90 days of access, depending on what you need. You can review the practice questions and tests as often as you like within this period. There is no dedicated mobile app, but the course materials are mobile-friendly, so you can study from your smartphone or tablet. Target a specific topic or get a feel for the exam with a simulated practice test. Correct answers and the applicable codes are displayed so you can review the ones you got wrong. JADE Learning also provides breakdown reports that analyze your performance in each category and highlight areas for further review.
Illustrated exam prep courses are available in Alabama, California, North Carolina, Texas and Washington. These include an additional 100 practice questions and 18 illustrated video modules that teach the material that's going to be on the exam. It also covers state-specific material that its basic exam prep programs don't cover. You must commit to at least 60 days of access and some state programs require 90 days, but if you want the most in-depth instruction possible, it's worth the investment.
JADE Learning's courses are self-paced and as such, they offer little in the way of instructor support. You can reach out with questions via email, but there is no way to get answers right away. If you're a strong independent learner, this won't be a problem, but if you prefer fast instructor assistance when you need it, you'd be better off with Electrical Exam Seminars or searching for a live course in your area.
JADE Learning Details
| Course | Price |
| --- | --- |
| Exam Prep - 30 days | $75 - $85 |
| Exam Prep - 60 days | $99 - $109 |
| Exam Prep - 90 days | $139 - $149 |
| Illustrated Exam Prep - 60 days | $349 |
| Illustrated Exam Prep - 90 days | $499 |
---
The Most Important Features: Accessibility, Comprehensiveness, Course Materials and Instructor Support
We measured each prep course on dozens of features. They fell into four main categories: accessibility, comprehensiveness, course materials and instructor support.
Accessibility
All our finalists offer live online or self-paced electrician prep courses that anyone can attend. Your local area may host in-person prep courses as well, but we didn't include these in our review because we wanted to keep our recommendations open to everyone. We preferred programs that give you a choice in when and how you study. JADE Learning stood out as the only company to offer mobile-friendly study materials for reviewing on the go. Price also plays a part in accessibility and we required our top picks to offer a range of packages or financing options to suit all budgets.
Comprehensiveness
Next, we evaluated each course based on how well they cover the material on the electrician exam. We weighed the hours of study materials, published pass rates and feedback from students who have taken each of the courses. Electrician Exam Seminars boasts an impressive 95-percent first-time pass rating and JADE Learning isn't too far behind at 81 percent. Mike Holt Enterprises doesn't have data on its pass rates, but students have consistently named it as their top choice for self-paced electrician exam prep.
Course Materials
Electrician prep courses may be taught online, through physical materials or a combination of both. Lessons are either text-based or on-demand videos and take you through the major topics covered on the exam. Then, you can reinforce what you learn with practice questions and tests. The best practice tests will give you detailed answer explanations and advice on which areas you need to review to help you study more efficiently. JADE Learning's practice exams impressed us the most. These timed tests are meant to simulate the real electrician exam as closely as possible to give you an accurate assessment of your performance, and you can retake them as often as necessary.
Instructor Support
The best electrician prep companies support you from start to finish. Electrical Exam Seminars stood out here for its one-on-one instruction and personalized lesson plans. It's also the only company we reviewed that offers a Repeat Until You Pass guarantee, so you can take the course again at no charge if you fail your electrician exam. Our other two finalists were less impressive in this category. JADE Learning only offers email support while Mike Holt students are limited to a forum. This may not bother you, though, if you're good at learning independently.
---
Choosing the Right Electrician Prep Course Delivery Type for You
Your budget, schedule and individual preferences will determine which type of electrician prep course is right for you. We've outlined the three main types below in order from least expensive to most expensive.
Self-Paced: You pay for the study materials and review them at your own pace.
In-Person: You learn alongside other students in a traditional classroom setting.
Private Tutoring: You work with a private tutor to build a custom study plan that fits your needs and schedule.
Self-Paced
Pros:
Cheapest programs
Scheduled flexibility
Learn at your own pace
Cons:
Discipline required
Course isn't personalized
Little to no instructor support
Who It's Best For
A self-paced course works best if you enjoy a flexible schedule and moving at your own pace. It's also a good fit if you don't live near a live class or you can't commit to showing up in person for each session.
In-Person
Pros:
Complete immersement
Familiar setting
Live interaction with others
Cons:
Requires travel
Less flexibility
More expensive than online courses
Who It's Best For
An in-person class works best if you prefer a high degree of interactivity in your education. These types of courses are usually offered by local entities and are not covered in this review.
Private Tutoring
Pros:
Personalized instruction
Tailored study plans
Can be done online or in-person
Cons:
Expensive
Can be time-consuming
Who It's Best For
A private tutor is the best choice if you're looking to retake your electrician's exam or if you have to cover a lot of ground quickly. The tutor will help you build a custom study plan to make the most efficient use of your time.
---
Frequently Asked Questions About the Electrician Exam
Our mission is to create a comprehensive resource for students interested in taking the electrician licensing exam. We spoke to electricians to learn what questions they had prior to taking the test and we've answered some of the most common ones below. Feel free to reach out if there's anything else you want us to add.
Do I need to be licensed to work as an electrician?
Yes and no. It all depends on what state you're operating in and what level you're at. The first step is apprenticeship. At this stage, you work directly under a master electrician to learn the tricks of the trade. Most states don't require apprentices to carry a license, but you may need to register with the appropriate state Board of Electrical Examiners before you can legally work as an electrician.
Journeyman is the next step. After completing the appropriate apprenticeship requirements, you can take the journeyman electrician exam in your state. When you pass, you are able to work without the direct supervision of a master electrician, though you cannot get permits on your own and you must follow a master's directions. The master electrician credential requires you to gain further professional experience and pass the master electrician exam. This enables you to work independently, get permits and supervise apprentices and journeymen.
Each state has its own requirements on what qualifies a person for each level and the states also have the final say in what material appears on the journeyman and master electrician exams. Some states, including Illinois, Indiana, Kansas, Mississippi, Missouri and New York, don't provide licensing at the state level and instead leave this up to the individual municipalities. For more information about the laws regarding electrician licensing in your state, visit your state or local Board of Electrical Examiners website.
How do I register for the electrician exam?
The first step is to make sure you meet your state's requirements to take the journeyman or master electrician exam. Once you've done this, you must complete an application form and send it to your state or local board for approval. You must submit proof that you've completed any state educational requirements and your employer must sign off saying that you've completed your apprenticeship or journeymanship. You must also pay a non-refundable application fee. Once your application is approved, you will be given permission to test.
Your state Board of Electrical Examiners may administer the exam or they may partner with a testing company like PSI. You can schedule your exam at a time that's most convenient for you once you've gotten your approval. When you arrive on test day, you must present a valid, government-issued photo ID. Some states may allow you to bring a calculator and a copy of your state's NEC book if there is an open-book portion of the exam. For further information on test-day procedures, contact your testing administrator.
You'll usually receive your results within a few weeks. If you pass, you receive your license, but if you fail, you must retake the exam. You will have to pay the exam fees a second time and depending on your state, there may be a mandatory waiting period before you can take the test again. Certain states, like Washington, may only require you to retake sections that you did poorly on instead of the entire exam, but this varies by location.
Do I need to retake the electrician exam if I move to another state?
Possibly. It all depends on where you live now and where you're moving to. Some states have reciprocity agreements that enable journeyman and master electricians to become licensed in a new state without taking that state's licensing exam. The National Center for Construction Education & Research maintains a database of which states have reciprocity agreements with one another. You can also reach out to your state Board of Electrical Examiners to learn more.
If your current state and new state have a reciprocal agreement, all you have to do is apply for licensure by endorsement with your new state's licensing agency. In order to qualify, your electrician's license must be valid and there may be certain experience requirements you need to meet as well. You must obtain your license in your new state before you are eligible to practice there.
If two states don't have a reciprocal agreement, you need to pass your new state's electrician exam before you can obtain a license there. Depending on where you live, it may be wise to consider becoming licensed in multiple states right away. For example, if you live on the border between two states and you think you might one day want to expand your business, it would save you a lot of time to take both exams at once.
---
The Other 7 Electrician Prep Courses We Reviewed
Bryce Welker is an active speaker, blogger, and regular contributor to Forbes, Inc.com, and Business.com where he shares his knowledge to help others boost their careers.  Bryce is the founder of more than 20 test prep websites that help students and professionals pass their certification exams.