Obtaining the Senior Professional in Human Resources (SPHR) credential demonstrates your skill in HR management and sets you up for more lucrative job opportunities. It's a challenging exam, and passing it requires extensive study. An SPHR exam prep course is the best way to prepare. It guides you through all the key topics in an organized way and reinforces the material with practice questions and tests. There are many programs out there, so to simplify the search, we put together this guide to the best SPHR prep courses.
We compared 17 of the most popular SPHR prep courses to determine which offer the best value. In the interest of making useful recommendations to everyone, we only focused on online courses. You may want to explore what in-person programs are available in your area as well. We spoke to former students of each course and compared their study materials, student support, hours of instruction, and overall comprehensiveness.
Five companies stood above the rest. Our personal favorite was Mometrix since it offers an excellent catalog of visually distinct study guides that's perfect for helping you prepare for the exam. You may prefer one of our other finalists, however, so we recommend exploring all of your options before you make your decision.
A Full List of Every SPHR Prep Course Worth Considering
Our three finalists are listed below, followed by the other 14 companies we didn't choose. Click on the links to learn more about each and to see what we had to say about our top picks.
The 3 Best SPHR Prep Courses
Full Reviews of the Best SPHR Prep Courses
1. HRCP SPHR Exam Prep Course

Best overall SPHR prep course.
HRCP is both fast-paced and high-quality and is one of the best SPHR prep courses available. That means you can learn everything you need to know quickly without having it affect your ability to work in a professional environment. Thanks to an impressive hybrid course layout, you're able to take full advantage of the benefits of remote learning and live instruction.
What to Expect
This is an accelerated hybrid course, which means it combines different forms of instruction over a short time frame. If you're comfortable learning at a fast pace, this is one of the best ways to quickly start your career. You'll receive an exam voucher after completing the course, which can be used up to one year later.
Some of the materials used in this course are:
Over 30 hours of video lessons
7 interactive live teaching sessions
Over 900 pages of study text
800+ practice questions with detailed explanations
Extra guides on SPHR exam prep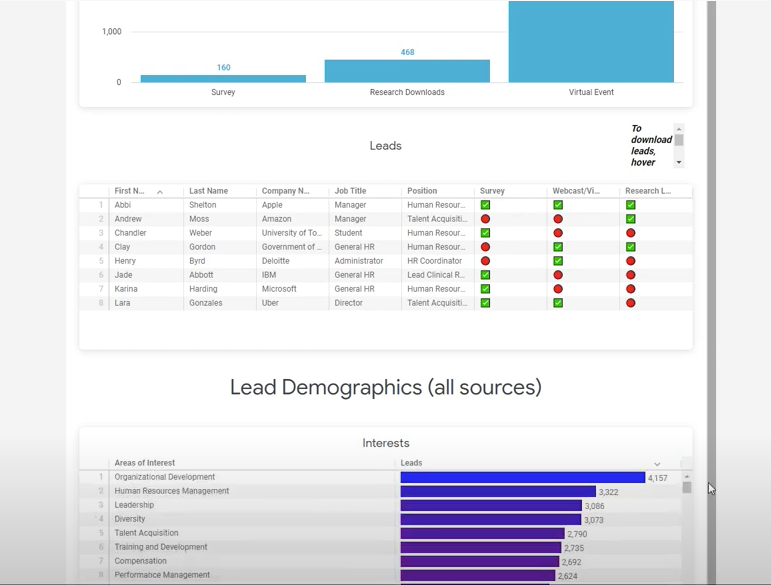 Hybrid Classroom: By using both live webinars and remote learning tools, HRCP SPHR Review offers the best of both worlds. You get all the convenience of an at-home course but you don't miss out on the one-on-one teaching style from a physical classroom environment.
Paced Well: Although you can finish this course in seven weeks, you shouldn't feel pressured to keep up with a demanding pace. That's because the included exam voucher has a long access period, which allows you to prepare even more before taking the test if you really need to.
Alternate Options: In addition to SPHR, HRCP includes study materials for the HR and PHR exams. They also offer classes that are scheduled for 16 weeks instead of 7, which is a good choice if you want to take your time when studying.
---
2. Mometrix PHR Online Course

Best for study guides.
Mometrix PHR offers over 60 different study guides focused on different aspects of the SPHR exam. These appeal to both visual and reading learners in equal measure. Each guide comes with relevant images, informative graphs, and more; this allows Mometrix to create engaging study content with their sources directly on the page.
What to Expect
All your progress is automatically tracked as you work your way through this course. Consequently, it's much easier to start and stop study sessions across multiple devices. This pairs well with the mobile-friendly nature of the course. Any device is capable of accessing the materials included with that course. Thanks to that, it's easy to complete this course at your own pace and at any time you like.
Once you've completed your lessons you'll have access to 5 practice exams. Completing these will help you grow comfortable with the test format while you reinforce what you've learned from the lessons. Plus, if you add a time limit you can start making test-taking strategies ahead of time. All in all, these exams are a great way to apply everything you've learned and build new testing skills.
A one week free trial of this course is available for all students. I highly recommend trying this out if you're on the fence about this course at all. Doing so will let you see the major components of Mometrix's course without any financial risk.
Multiple Formats: Students have several options when working through Mometrix's SPHR content. Exam prep can be taken as a study guide, flashcard set, or online prep course.
Customer Service: Mometrix offers excellent customer service for everyone. Any questions or requests you have will be swiftly answered within 24 hours.
Focused Learning: Each lesson focuses on only the essentials of the SPHR exam. This cuts down on cruft and creates a focused experience.
Mometrix SPHR Details
| Course | Price |
| --- | --- |
| Mometrix PHR Prep Course | $99.99/Month |
| Mometrix PHR & SPHR Exam Flashcards Study System | $56.99 |
---
3. BenchPrep HR Review

Best for independent learners.
BenchPrep HR SPHR's self-paced SPHR prep course caught our eye thanks to its adaptive technology that builds a personalized study plan for each student. Its daily goals help keep you on track and the analytics measure your performance to show you where you need the most improvement. The program also comes with an impressive level of support for a self-paced course. Students can ask questions via email, phone or discussion forum, and there are live bi-weekly webinars covering key topics and test-taking strategies.
What to Expect
You begin the course with a diagnostic assessment to determine what you already know and which topics you need to review. BenchPrep takes your results and uses it to generate a custom study plan targeting the areas where you need the most improvement. The plan includes daily goals to keep you moving forward, and as you proceed through the course materials, you can monitor your progress through the day's tasks on the progress bar. BenchPrep also tracks your progress over time through detailed reports.
Study recommendations may include watching pre-recorded video lessons, completing practice questions and full-length practice tests, reviewing flashcards or playing SPHR-themed games. All of these materials are available online through your BenchPrep HR account or through the company's iOS or Android apps. Your information is synced across devices, so you can always pick up right where you left off. The course includes a year's access to the materials, but if you can't take the exam during that time or you fail it, you may be eligible for a free extension.
You move through the materials at your own pace, but if you need help, there are instructors standing by. Email support is available 24/7, and there's an instructor hotline to assist with more immediate questions. You can get help from instructors and classmates by posting on BenchPrep HR's online discussion forum as well. The company also hosts live bi-weekly webinars covering test-taking strategies and important topics that are sure to come up on the exam. These webinars are taught in a virtual meeting room, much like a traditional live online course. If you have questions, you can ask them directly through the chat box on the screen.
Proven Track Record: Students who've completed this course see an average score increase of 16%. Knowing this mitigates some of the risk of taking this course.
Experienced Staff: BenchPrep's staff have a collective 50+ years of experience as senior HR executives and HR instructors.
Online Only: Syncing your course progress across devices requires BenchPrep's program to require an internet connection. This can be disappointing for people with spotty connections or anyone who wants to learn on the go.
BenchPrep HR Details
| Course | Price |
| --- | --- |
| BenchPrep HR Learning System | $379 |
---
The Most Important Features: Accessibility, Study Materials, Support and Personalization
When evaluating each SPHR prep course, we focused on four main categories of features: accessibility, study materials, support, and personalization.
Accessibility
Each of our finalists offers live online or self-paced SPHR prep courses that you can attend from anywhere with an internet connection. We looked at the access period for self-study materials and the number and flexibility of upcoming live online courses. Mobile-friendly programs were also a plus, though not a requirement. Price can be a barrier to entry for some as well. While we didn't eliminate any companies based on their cost, we made sure that the materials they provide justify the price. We liked HRCI the best in this category because it offers self-paced and live online study materials that you can purchase individually or as part of a bundle. You can also save further by paying for your application and exam fees at the same time.
Study Materials
You learn new material from reading the study manual, attending the live online class sessions, or watching pre-recorded video lessons. Once you feel you've grasped a concept, you can test yourself with practice questions, games, and flashcards. Each of our finalists cover all six exam sections thoroughly, but CAI stood out the most here. Its courses include 36 hours of live instruction, a study manual, flashcards, videos, games, and audio CDs. There are also badges you can unlock as you go to help keep you engaged.
Support
Most SPHR prep course material is easy to understand, but if you run into questions, it's nice to have someone you can reach out to for support. BenchPrep HR gives all its students access to 24/7 email support and an instructor hotline. CAI students can chat with other students in a private study group or speak with their instructor during office hours. Both programs also include free course retakes if you don't pass your exam after completing the prep course. HRCI also stands out for its Second Chance Test Insurance, which you purchase at the time of your initial registration. If you fail on your first try, you can take the test a second time without paying anything extra.
Personalization
Live courses give you the opportunity to get the one-on-one help you need, but this is more difficult with self-paced courses. BenchPrep HR was our favorite self-paced course because its diagnostic exams and analytics will help you build a personalized study plan tailored to your needs. It will even set you daily goals to help keep you on track. HRCI also deserves a mention in this category for its Build Your Own Bundle option that enables you to design an SPHR prep course with only the materials you need.
---
Choosing the Right SPHR Course Delivery Type for You
There are three main types of SPHR prep courses. The right one for you depends on your budget, schedule, and preferences. We've outlined the pros and cons of each of them below.
Self-Paced: You purchase the course materials and study them at your own pace.
Live Online: You learn alongside other students in a virtual classroom.
Live In-Person: You travel to a physical classroom and learn alongside others.
Self-Paced
Pros:
Cheapest courses
Create your own schedule
Learn at your own pace
Cons:
Must be disciplined
Less personalization
Limited instructor support
Who It's Best For
A self-paced course is best for independent learners who want the freedom to work at their own pace. It may be your only option if your schedule doesn't permit you to attend a live class.
Live Online
Pros:
Join from anywhere
Personalized help available
Schedule keeps you on track
Cons:
Less interactive than in-person courses
Potential for technical issues
Who It's Best For
A live online class is a good fit if you learn best in a structured environment, but you don't live near an in-person course. The ability to join from anywhere also makes these classes popular among frequent travelers.
Live In-Person
Pros:
No distractions
Familiar classroom setting
High degree of interactivity
Cons:
Requires travel
No schedule flexibility
More expensive than online programs
Who It's Best For
A live in-person course is the best way to go if you prefer an interactive learning environment and don't mind a bit of travel. We do not review these courses in this guide.
---
Frequently Asked Questions About the SPHR Exam
We spoke to HR professionals who had recently taken or were planning on taking the SPHR exam to learn what questions they had about it. We've answered some of the most common ones below. If there's anything else you want to know, reach out to us and we'll be happy to help.
Should I Take The SPHR Exam Or The SHRM-SCP Exam?
Taking the SHRM exam does not give you the insight necessary to perform in that type of leadership role, while the SPHR certification is not only about compliance, but also about giving you the framework you need to avoid potential issues with labor laws.

For decades, HRCI served as the credentialing agency for the Society of Human Resource Management (SHRM), and together they promoted the SPHR exam for senior HR professionals. But that all changed in 2014 when SHRM decided it was going to launch its own set of credentials. So far, HRCI has maintained the upper hand, but SHRM is gaining ground.
The fierce competition has left some people confused about which exam they should take. There is no simple answer. Each has its own pros and cons. We've outlined some of these below, so you can determine which exam is the best for you.
What Are The Requirements For SPHR Certification?
Both credentials require a minimum amount of professional HR experience in order to be eligible to take the credentialing exam. For the SPHR exam, master's degree holders must have at least four years of experience. Candidates with bachelor's degrees must have at least five years of experience and those with less than a bachelor's degree must be able to demonstrate at least seven years of professional experience. Having an aPHR certification is also helpful with your experience.
The SHRM-SCP exam requirements are almost identical to the SPHR, except that if your college degree is in an HR-related field, you can shave a year off your required work experience. That means, if you have a master's degree in human resources, you only need to have three years of professional work experience instead of four. If you have an HR degree, but haven't yet accumulated enough work experience to be eligible for a credential, you can save yourself some time by going with the SHRM-SCP exam.
What Is On The SPHR Exam?
Both tests are similar in length and difficulty. The SPHR exam lasts three hours and contains 150 graded multiple-choice questions, plus 25 ungraded pretest items. The SHRM-SCP exam contains 160 multiple-choice questions that you must complete within three hours and 40 minutes. Pass rates for both exams are similar, hovering just above 50 percent for first-time test takers.
The real difference between the two is the way they present the content. Both ask questions that evaluate your skills as an HR professional, but the SPHR exam focuses more on definitions and facts while the SHRM-SCP test deals more with using that knowledge in real-world scenarios. Think about which style plays more to your strengths. You may want to take a practice test for both of them and see which one you score higher on.
How Much Does The SPHR Exam Cost?
You have to pay a $100 non-refundable application fee and a $495 exam fee each time you take the test unless you sign up for the optional $125 Second Chance Test Insurance. SHRM, on the other hand, only requires a $300 fee for members and a $400 fee for non-members. Recertification fees are also cheaper with SHRM. Members only pay $100 while non-members pay $150. HRCI requires all its SPHR credential holders to pay $150.
Prep courses for the SPHR are generally cheaper than the SHRM-SCP, though the exact price difference depends on the type of program you're looking at. The official SHRM-SCP online prep course costs over $800, while you can get a comparable course for the SPHR for less than $400. As the SHRM-SCP gains more traction, this may begin to change, but for now, it remains a costly exam to prepare for.
How Do You Take The SPHR Exam?
Both tests are administered at Prometric testing centers around the country. You can take the SPHR at any time once you've registered with HRCI and received your approval. The SHRM-SCP only allows you to take the test during certain windows — December 1st through February 15th and May 1st through July 15th. If you fail the SHRM-SCP exam, you must wait until the next testing window to try again while SPHR test takers can try again as soon as 90 days.
How To Maintain Your SPHR Certification
Both credentialing agencies require you to complete 60 credits of continuing education or retake the credentialing exam every three years in order to maintain your certification. SHRM limits you to a maximum of 30 self-paced credits while HRCI imposes no limits on this. HRCI does require that 15 of your 60 credits deal with business management, though. Think about how you like to learn best and what is going to be most convenient for you, as you will have to keep this up for as long as you wish to hold the certification.
How Do I Register For The SPHR Exam?
Before you register for the SPHR exam, make sure you meet the experience requirements. That means at least four years of professional HR experience if you have a master's degree, five years if you have a bachelor's degree, and seven years if you have less than a bachelor's degree. You must be able to provide proof of this work experience in order to receive your approval to sit for the exam.
Then, create an account with HRCI and fill out your application. If you'd like, you can sign up for prep course materials and Second Chance Test Insurance at this time. Once you've affirmed that all your information is honest and complete, you can submit it to HRCI along with your application and exam fees. HRCI will look it over and verify its accuracy. Then, it will send you a unique 16-digit ID code you can use to sign up for the test. You have a 180-day window in which to take it before your application expires.
The SPHR exam is administered by Prometric. The company has testing centers across the country. You can locate the nearest testing center to you on its website and choose the date and time that works best for you. If you need to cancel or reschedule, you can do so up until your test date. You won't receive a refund for your exam fees if you cancel, though.
You must bring a valid, government-issued photo ID with you on the day of your test, and you should also be prepared for additional ID checks, like a fingerprint scan and a test-day photo. The exam is three hours long, but you should budget some extra time for arriving and checking in. You aren't permitted to bring anything with you into the testing room. Your exam proctor will provide a secure locker where you can store your belongings until the test is over. For a full list of test-day procedures, visit Prometric's website.
How Is The SPHR Exam Scored?
The SPHR exam is a 175-question, multiple-choice exam. Only 150 of these count toward your final score. The remaining 25 questions are pretest items added by HRCI to determine the difficulty and fairness of the questions. The ones that pass may be added to future versions of the exam as graded questions. There is no way to know which questions are ungraded, so take all of them seriously. There is no penalty for wrong answers, so you should always make an educated guess if you don't know.
Your raw score — the number of questions you got right — helps determine your scaled score. Scaled scores range from 100 to 700, and you must score a 500 or better to pass. Scaled scores are used because they create a more consistent rating system than raw scores. Certain questions are harder than others, but raw scores don't distinguish between the two. A scaled scoring system enables the test makers to add different weights to each question, so you get more points for answering a difficult question right. The result is a fair grading system where a 500 score demonstrates the same level of knowledge on every version of the exam.
You receive your preliminary score report at the testing center as soon as you finish the exam. This will tell you if you passed and how you did in each key subject area. Your official score report is released approximately two to four weeks after testing and can be viewed online through your HRCI account.
What If I Fail The SPHR Exam?
You cannot take the SPHR test more than once every 90 days and no more than three times a year. This only applies to the SPHR exam. If you decide you want to take another HRCI exam, you can do so immediately, provided you've paid the proper fees and your application has been approved.
Use your downtime wisely. Look at your score report and figure out which areas you struggled with. Review this material thoroughly before you attempt the test again. Take practice tests until you feel confident in your ability to pass. You may also want to consider signing up for an SPHR prep course if you didn't take one the first time.
Once you're ready to try again, you must resubmit your application and the exam fees again. If you paid for the Second Chance Test Insurance, you will only have to pay the $100 application fee on your second attempt. HRCI will approve your application and send you a new code that you can use to sign up for the exam.
---
The Other 14 SPHR Prep Courses Worth Considering
Bryce Welker is an active speaker, blogger, and regular contributor to Forbes, Inc.com, and Business.com where he shares his knowledge to help others boost their careers.  Bryce is the founder of more than 20 test prep websites that help students and professionals pass their certification exams.