The GMAT is the most commonly used graduate business school entrance exam, and preparing effectively is crucial to scoring high. A GMAT prep course can help you with this, and there are many to choose from in the Washington, D.C. area. We put together this guide to the best GMAT prep courses in Washington D.C. to help you find the program that best suits your needs, budget and schedule.
Our team of experts evaluated 16 of the most popular GMAT prep course providers based in the D.C. area to determine which offer the best programs. We looked at the available course formats and schedules, the included study materials, the means of student support and options for personalizing your study plan. Then, we spoke to students of each program to learn what they had to say about their experiences.
After analyzing all the data, we came up with four finalists worth considering. Each of them offers in-person GMAT classes and private tutoring in and around Washington, D.C. Kaplan GMAT was our favorite overall because of its large network of branch locations and innovative study materials you won't find with any other company. You may prefer one of our other finalists, however, so we recommend taking a look at all of your options before you make any decisions.
A Full List of Every GMAT Prep Course in Washington, D.C. Worth Considering
Our four finalists are listed below, followed by the other 12 companies we considered. Click on the links to view the available courses on the company websites and to learn more about our top picks.
The 4 Best GMAT Prep Courses in Washington, D.C.
Full Reviews of the Best GMAT Prep Courses in Washington, D.C.
1. Kaplan Test Prep GMAT Review

Best for comprehensive instruction.
Kaplan GMAT is our top pick, not only because of its nine branch locations in and around D.C., but also because of its innovative study materials and comprehensive programs. In addition to the 18 hours of live instruction, students get access to dozens of hours of additional prep material through the GMAT Channel webinar library. They also get to experience what the real test day will be like by taking a proctored practice exam at a real Pearson VUE center. If Kaplan comes up short in one area, it's tutoring. You have to commit to at least 15 hours upfront, so it's not for anyone who only wants help on a single section of the test.
What to Expect
Kaplan's live GMAT prep courses include 18 hours of live instruction spread out over six three-hour sessions. Classes meet once or twice per week, usually in the evenings. Most classes are taught on weekdays, but the occasional weekend class is available as well. In-person courses start every few weeks, but if you want to get started sooner, check out its live online classes. These start every few days, and you'll have greater flexibility in choosing your dates and times.
All live classes come with access to the online materials that make up the self-paced course. These include textbooks, over 5,000 practice questions and nine full-length, computer-adaptive practice GMATs formatted just like the real test. One of these will be taken at a Pearson VUE testing facility under conditions identical to those you'll face on test day. As you proceed through the materials, Kaplan's Study Plan tool will generate custom study recommendations just for you based on where you're struggling. Kaplan's most unique resource is its GMAT Channel. This contains over 30 hours of additional webinars covering everything from advanced geometry to analytical writing. New webinars are being added all the time, and if you join these live, you can ask questions just as you would in a regular class.
Private tutoring is an option with Kaplan, but its inflexible packages may put it out of reach of some. You must purchase at least 15 hours upfront, and packages move up in 10-hour increments from there. If you only need help with a single section or question type, you may be better off going with one of Kaplan's PLUS plans, which includes three hours of private tutoring, or else considering a company like The Princeton Review or Sherpa Prep that offers more flexible and affordable GMAT tutoring.
Kaplan Test Prep GMAT Details
| Course | Price |
| --- | --- |
| GMAT Prep - Self-Paced | $799 |
| GMAT Prep - Self-Paced PLUS | $999 |
| GMAT Prep - Live Online | $1,249 |
| GMAT Prep - Live Online PLUS | $1,649 |
| GMAT Prep - In Person | $1,449 |
| GMAT Prep - In Person PLUS | $1,849 |
| Private Tutoring (15 Hours) | $2,799 |
| Private Tutoring (25 Hours) | $3,899 |
| Private Tutoring (35 Hours) | $4,999 |
---
2. The Princeton Review GMAT Review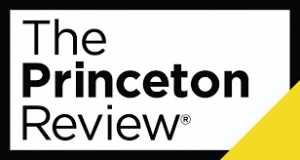 Best for practice tests.
The Princeton Review is the place to turn to if you prefer to study by working through practice problems and tests. Its courses include 10 full-length computer-adaptive practice tests — the most of any company on this list. There are thousands more practice questions available through your online account, and The Princeton Review's custom online lesson plan helps you optimize your studying. Combined with the company's 27 hours of live instruction or a private tutoring package, all this realistic practice should help you feel extremely confident on test day.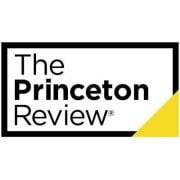 Check Weekly Offers on Princeton Review GMAT Courses
What to Expect
The Princeton Review has four locations in the Washington, D.C. area. In-person classes are held about once per month, while there are new live online courses kicking off every few days. Each course meets once or twice per week for a total of nine three-hour sessions. Most classes are taught on weekday evenings, but there are some weekend options as well. If you miss a lesson, you can watch a video recording through your online account so you don't miss out on anything important. During these lessons, your instructor will talk you through important concepts and test-taking strategies and show how they apply to real practice problems. Then, you'll have the opportunity to practice on your own with regular homework assignments.
The live classes include access to all of The Princeton Review's online materials, which also make up the self-paced course. These include drills, practice questions with in-depth answers and 10 full-length practice tests. There's also a series of pre-recorded video lectures and Hard Math workshops for those who need extra help on the Quantitative section. As you work through the material, the computer will generate a custom study plan for you based on your results, so that you're always studying the most relevant material. You can also track your progress over time to see how your scores improve. The Princeton Review is one of the only companies we looked at to offer specialized help on the Analytical Writing portion of the exam as well. Its LiveGrader software analyzes your responses and makes suggestions on how to make your arguments stronger.
The Princeton Review is a good place to turn to if you're interested in private tutoring. Its rates are very affordable compared to most of its competitors, and you can purchase as little as three hours to start. Hourly pricing is the way to go if you only need help on a single question type, but if you plan on reviewing a complete section or the whole test, you're better off paying for more hours upfront, as it will save you quite a bit in the long run. Your tutor will work with you to build a custom study plan around your needs, and if for any reason you're not satisfied with your experience, The Princeton Review will give you a new tutor at no additional cost.
The Princeton Review GMAT Details
| Course | Price |
| --- | --- |
| Self-Paced | $499 |
| Ultimate LiveOnline | $1,199 |
| Ultimate In Person | $1,299 |
| Private Tutoring - Flexible Plan (3 Hours) | $510 |
| Private Tutoring - Targeted Package (10 Hours) | $1,555 |
| Private Tutoring - Comprehensive Package (22 Hours) | $2,970 |
---
3. Manhattan Prep GMAT Review

Best for flexibility.
Manhattan Prep is your best bet if you only need to review a single section of the test. Its self-paced Interact course can be purchased by section at a considerable savings, and there are regular workshops targeting specific sections of the exam for those that just need a quick refresher. If you want to do a comprehensive review of the exam, Manhattan Prep can help you there as well. It offers live online and in-person GMAT prep courses as well as private tutoring. All classes are taught by instructors who have scored in the 99th percentile on a real GMAT, so they're well up to helping you wade through even the trickiest topics.
What to Expect
Manhattan Prep only has two locations in Washington, D.C., but it outdoes many of its larger competitors in terms of its number of classes. There are usually three to four courses kicking off each month, with each one on different days and times. Like The Princeton Review, Manhattan Prep students meet for nine three-hour sessions where they review important concepts and test-taking strategies. Live online classes follow the same format, and there are new classes kicking off almost every day, so you shouldn't have to wait long to find one that suits your needs. If you only need help on a single section of the test, check out the self-paced Interact course or look for upcoming workshops on the company's calendar.
All courses include 10 strategy guides, thousands of practice questions and six full-length, computer-adaptive practice tests. The GMAT Navigator tool will save you time studying by tracking your progress and making suggestions on what you can do to improve your score. There's also an interactive syllabus to keep you on track and essay grading software to help you prep for the Analytical Writing portion of the exam. All of these materials are mobile-friendly, so Manhattan Prep is a great choice for those with busy schedules that can't find the time to spend hours in front of their computers.
Manhattan Prep doesn't offer an hourly tutoring rate, but its smallest package is five hours, which should still be accessible to most students. Packages go up in five-hour increments from there, and if you plan on doing a full review of the test, you're better off buying more hours upfront because you'll get a discounted rate. Unfortunately, no matter what you do, it's still going to be expensive. Manhattan Prep charges a premium for its 99th-percentile instructors, but if you have to raise your GMAT scores significantly, this could be worth the extra cost. You may also want to check out Manhattan Prep's admissions consulting packages. Bundling this with GMAT prep is a great way to save on both.
Manhattan Prep GMAT Details
| Course | Price |
| --- | --- |
| GMAT Interact (Self-Study) | $999 |
| Complete Course - Online | $1,299 |
| Complete Course - In Person | $1,599 |
| Private Tutoring (5 hours) | $1,250 |
| Private Tutoring (10 hours) | $2,450 |
| Private Tutoring (15 hours) | $3,525 |
| Private Tutoring (20 hours) | $4,600 |
| Private Tutoring (25 hours) | $5,625 |
| Prep + Admissions - Pre-Application | $3,399 |
| Prep + Admissions - 1-School Package | $5,299 |
| Prep + Admissions - 3-School Package | $7,749 |
| GMAT Bootcamp - Online | $2,650 |
| GMAT Bootcamp - In Person | $2,950 |
---
4. Sherpa Prep GMAT Review

Best for student support and affordability.
Sherpa Prep has consistently received high praise from students for the quality of its instruction and the level of support it provides to students. Classes are limited to a maximum of 12 students to ensure everyone gets the individualized attention they need, and if you miss a class, you can reschedule it for a small fee at a time that suits you. Sherpa Prep's rates are among the most affordable in the industry, and students of its GMAT prep course can get private tutoring at a steep discount. And the best part is, if you feel you didn't get what you wanted out of the program the first time, you can take it again for free, no questions asked.
What to Expect
Sherpa Prep teaches at three locations in the Washington, D.C. area. It offers in-person GMAT prep courses and private tutoring, but there are no self-paced or live online courses available. If you're interested in these, you should check out the other companies on this list. But if you're looking for an in-person course, you'll find a lot to like with Sherpa Prep. The comprehensive course includes 40 hours of instruction spread out over 12 sessions that meet once per week. Classes are limited to 12 students each, and there's only a handful of classes available each month, so it's best to sign up early before they fill up.
In addition to the live instruction, your fees cover the four course textbooks and eight full-length, computer-adaptive practice tests included in the course. Some of these materials will be used in class or as part of homework assignments, while the rest is there for additional practice if you want it. There aren't many online resources like those found with the other companies on this list, which means attending all class sessions is crucial to getting the most out of the course. If you miss a session, you can reschedule it for a $10 fee at a time and location that works best for you. All courses are guaranteed by Sherpa Prep's Free Repeat Policy, which enables you to retake the course one time for free, no questions asked.
Sherpa Prep also offers private tutoring, and you can start with as little as two hours. Its rates are on par with The Princeton Review's, making it among the most affordable GMAT tutoring companies in the industry. And if you're also enrolled in one of its GMAT prep courses, there's no better deal. Current and former students are eligible for tutoring at the discounted rate of $50 per hour, which is almost unheard of among test prep companies. Sherpa Prep also offers admissions counseling to interested students, though unfortunately there is no discount for bundling this with test prep.
Sherpa Prep GMAT Details
| Course | Price |
| --- | --- |
| GMAT Prep Course | $999 |
| Private Tutoring - Student Rate | $50/hour |
| Private Tutoring (2 hours) | $400 |
| Private Tutoring (5 hours) | $875 |
| Private Tutoring (10 hours) | $1,500 |
| Private Tutoring (20 hours) | $2,800 |
| Private Tutoring (40 hours) | $5,000 |
---
The Most Important Features: Accessibility, Study Materials, Student Support and Personalization
We looked at dozens of features when choosing the best GMAT prep courses in Washington, D.C. They broke down into four main categories: accessibility, study materials, student support and personalization.
Accessibility
Each of our finalists hosts in-person GMAT prep courses and private tutoring in Washington, D.C. With the exception of Sherpa Prep, all of them also offer self-paced and live online courses for students who prefer to learn from home. We evaluated each company based on how many locations they have in the area and how often they have new prep courses starting. Night and weekend options were a must to accommodate students with busy schedules. All of our top picks performed well in this category, with at least two locations in the D.C. area, but Kaplan blew them all away with seven branch locations and live classes starting every few days.
Study Materials
In addition to live instruction, a typical GMAT prep course includes textbooks, practice questions and full-length practice tests. The best courses will include proctored practice exams into their programs so you can get a feel for the time constraints and pinpoint the areas you need to review further. The Princeton Review deserves a mention here for its 10 full-length, computer-adaptive practice tests that include LiveGrader essay software to help you effectively prepare for the Analytical Writing portion of the test. Kaplan also stands out for its GMAT Channel library of webinars and its Official Test-Day Experience, which enables students to take a practice exam under real conditions at an actual testing facility.
Student Support
Students can ask questions during class, but it's important to have a means of getting support after hours too. Most companies offer 24/7 email assistance to all students, but some have a support hotline as well. Kaplan and The Princeton Review also show their support for students by offering a full refund or a free course retake if your scores don't improve after taking their prep course. There are certain stipulations you must meet in order to qualify for these guarantees, though. Sherpa Prep outdoes all the competition in this category, with a free course retake for any reason, the option to reschedule missed classes and admissions counseling services available to interested students.
Personalization
Everyone is going to have different needs, and a good GMAT prep company can accommodate all types of students. Most of the top programs employ analytics to help you track your answers to practice questions and see which areas you're struggling in. Some companies, like Manhattan Prep, also offer section-specific courses for students who only need help in a particular area. For a completely personalized experience, there's private tutoring. This is often expensive, but the individualized attention can help you make progress more quickly.
---
Choosing the Right Washington, D.C. GMAT Course Delivery Type for You
There are four main types of GMAT prep course, and the right type for you depends on your budget, schedule and individual preferences. We've outlined the pros and cons of each of them below.
Self-Paced: You buy the study materials and work through them at your own pace.
Live Online: You learn alongside other students in a virtual classroom.
Live In-Person: You travel to a physical location and learn in a traditional classroom environment.
Private Tutoring: A tutor helps you to design a custom study plan based around your needs and schedule.
Self-Paced
Pros:
Cheapest programs
Pick your own schedule
Move as fast or as slow as you'd like
Cons:
Requires self-discipline
Less personalized instruction
Limited instructor support
Who It's Best For
A self-paced course is a good choice for independent students, those with busy schedules and those who prefer to move at their own pace.
Live Online
Pros:
Attend anywhere
More personalized assistance
Schedule to keep you on track
Cons:
Less interactivity than in-person courses
Potential for technical issues
Who It's Best For
A live online class is great for anyone who wants the experience of learning in a traditional, interactive classroom but is unable or doesn't want to travel.
Live In-Person
Pros:
Distraction-free
Familiar environment
Plenty of interaction with others
Cons:
Travel required
Fixed schedule
More expensive than online-only courses
Who It's Best For
A live in-person class is ideal for students who thrive in interactive learning environments and those who have trouble staying motivated to study on their own.
Private Tutoring
Pros:
Individualized instruction
Personalized study plans
Meet online or in person
Cons:
Most expensive option
More time-consuming
Who It's Best For
Private tutoring works best for students who have to improve their GMAT scores significantly and those who are planning on retaking the test.
---
Frequently Asked Questions About the GMAT
We talked with students planning on taking the GMAT to learn what questions they had about the exam. We've answered some of the most common ones below. If there's anything else you'd like to know, feel free to reach out and ask.
What are the most important things to know prior to taking the GMAT?
You should familiarize yourself with your chosen school's requirements, the exam format and the test-day procedures you'll be asked to follow before you sign up for the GMAT.
School Requirements
Each graduate business program individually determines what constitutes an acceptable GMAT score. Do some research into the schools you're planning on applying to to figure out what score you should be aiming for. Most will list the average GMAT scores of their student bodies or a range of scores they will accept. Make a note of any numbers you find, and make this your goal as you begin to prepare.
You also should keep track of application deadlines to ensure you get your score reports submitted on time. Remember, it takes approximately 20 days after the exam for your official score reports to be released, so be sure to account for this delay when choosing your testing dates. It's best to take the exam well in advance of your application deadline, if possible, so that you have plenty of time to retake it if you need to.
GMAT Format
The GMAT is a four-part exam that measures your Analytical Writing, Integrated Reasoning, Quantitative Reasoning and Verbal Reasoning skills. The Quant and Verbal sections are computer-adaptive, which means that the question difficulty automatically adjusts to precisely determine your level of knowledge. You start off with a question of medium difficulty and whether you get it right or wrong determines if the next question will be easier or harder. Because of this setup, it's impossible to skip questions and return to them later, so you must do the best you can and make educated guesses when you don't know.
Not all of the questions in the Quantitative and Verbal sections are scored. Some of them are pretest items included by the test makers to measure their difficulty for inclusion in future versions of the test. You won't know which these questions are when you're taking the exam, however, so you must treat them as if they were all going to count. It's important to be aware that there may be extra questions, though, so you can budget your time accordingly.
Test-Day Procedures
The GMAT is administered by Pearson VUE testing centers nationwide. Make sure you know how to get to your nearest testing center and arrive at least a half hour early. The exam proctor will check you in and request a government-issued photo ID to verify your identity. You may be subject to additional identity checks as well, like a test-day photo or fingerprint scan. Once the test has begun, you aren't permitted to leave the testing facility for any reason until it is complete.
You can't bring anything with you into the testing room. The exam proctor will provide you with a secure locker where you can store your belongings until the test is over. Scratch paper and a pencil will be provided to you for the Quantitative portion of the exam, but otherwise, you are not not allowed to have any other materials with you. For a complete list of the rules and procedures you'll be asked to follow on exam day, visit Pearson VUE's website.
How much time should I spend studying for the GMAT?
That all depends on how well you already know the material and what your schedule is like. When creating a study plan, consider the following things.
What You Already Know
Take a timed practice test to see how close you are to your goal. Use these results to determine how you want to focus moving forward. If you only struggled on the Quantitative section, for example, you may be able to get by with a shorter course or workshop like the ones offered by Manhattan Prep. But in general, it's best to do a full study of the test before you take it. You may want to devote some extra time to the sections where you scored poorly, though.
Your Application Deadline
Ideally, you should take your exam several months before your application deadline, and you should start studying a couple of months before that, but this isn't always possible. If your application deadline is coming up quickly, you'll have to put in more hours of studying per day than someone who has months until their exam. Once you've determine which subjects you need to review, you can begin planning out how much you need to do each week in order to be ready by your test date.
Your Schedule
Set aside some designated study time each week. Depending on your other commitments, this could be difficult, but it's important for keeping yourself on track. If you know you won't be able to spend that much time on studying, you should begin even earlier. If you're enrolled in a prep course, there may already be a course schedule for you to follow along with. Otherwise, break down all the key topics into manageable chunks and leave yourself some time at the end for review.
How is the GMAT scored?
The GMAT has 91 questions broken down into four sections. Each section has its own scoring system, and the results are totaled to give you a final score ranging from 200 to 800 in 10-point increments. We discuss the scoring system for each of the sections in further detail below.
Section 1: Analytical Writing Assessment
In this section, you have 30 minutes to answer a single essay question. You'll be presented with a passage, usually from a newspaper or magazine, and you're asked to analyze the author's arguments. Your response is graded twice—once by computer software and once by a trained human grader—each on a scale from 0 to 6. The two scores are averaged together to give you your final score. If the scores are very different, a second human grader is brought in and the two human scores are averaged together. You can request an essay rescore for $45 if you feel you were graded unfairly, but you should note that it may not change your score and it could even lower it.
Section 2: Integrated Reasoning
This section is composed of 12 multi-part questions. You must answer all of them within the 30-minute time limit in order to receive credit. These questions will present you with a chart or a short paragraph and ask you to draw inferences about the information found there. Your responses are graded on a scale from 1 to 8.
Sections 3 and 4: Quantitative and Verbal Reasoning
These two sections are multiple-choice and 75 minutes long each. The Quantitative section has 37 questions and the Verbal section has 41. These parts of the test are computer-adaptive, which means that the questions you see will increase or decrease in difficulty as you go based on how you've answered the previous questions. This helps to better gauge your level of knowledge. Each question is assigned a certain weight, and you get more points for correctly answering difficult questions than easy ones. Each section is scored out of 60, and you will be able to view these results as soon as you have completed your exam.
How important is the GMAT to business school admissions?
The GMAT is required by thousands of graduate business programs because it gives schools an easy way to compare candidates and measure your readiness for graduate-level coursework. But the scores alone won't tell admissions departments everything they want to know, and that's where the other components of your application come in. Your undergraduate transcripts, work history, interview, personal essay and letters of recommendation all play a significant role in your chances of being accepted.
Every school weighs these factors a little differently, so there's no way to predict how much your GMAT scores will impact your application. You should aim to score at or above the school's average GMAT score if you can. This information can usually be found online. If the school lists a range of acceptable scores, shoot for the high end just to be safe.
But don't worry if you fall a little short. Admissions departments understand that not everyone tests well and that test scores don't tell the full story. Your undergraduate transcripts and work history give another measure into your intelligence and work ethic, while your essay, interview and letters of recommendation share something about your personality. It's important to all higher education programs that they find students that fit in with their culture and their values, and if you demonstrate this with these other aspects of your application, it may be enough to make up for a below-average GMAT score.
How do I send my GMAT scores to schools?
On the day of the exam, you can choose up to five schools you'd like to receive your GMAT scores. There's no charge for this. It's built in to your exam fee. When you official score reports are released 20 days after the exam, they will automatically be sent out to the schools you selected. For most students, there's nothing more you need to do, unless you plan on submitting your results to more than five schools.
Additional score reports can be purchased from the Graduate Management Admission Council for $28 per report. You can request these over the phone or by filling out the request form and mailing it in along with the fee. Unlike the first five you requested, these score reports don't go out as soon as your results have been released. It takes an additional week for these to be processed, so keep this in mind to make sure you don't miss any application deadlines.
Canceling your scores is also an option, but think carefully before you do this. It's difficult to gauge how well you did right after the exam, and canceling your scores means you'll forfeit the $250 exam fee. Plus, all future score reports will indicate that you once took the test and canceled your scores. If you're concerned about your results, your best move is to not submit the reports to any schools right away and wait to see your report before deciding your next move.
---
Key Statistics of the GMAT
GMAT total scores range from 200 to 800 in 10-point increments. Each section of the exam also has its own unique grading scale. We've gathered some data to help you see how you measure up against other GMAT test takers from recent years. All data is rounded up to the closest percentile listed.
Total Score
90th Percentile: 710
70th Percentile: 640
50th Percentile: 580
30th Percentile: 500
10th Percentile: 390
Integrated Reasoning
90th Percentile: 8
70th Percentile: 6
50th Percentile: 5
30th Percentile: 3
10th Percentile: 2
Verbal Reasoning
90th Percentile: 40
70th Percentile: 34
50th Percentile: 28
30th Percentile: 22
10th Percentile: 15
Quantitative Reasoning
90th Percentile: 51
70th Percentile: 48
50th Percentile: 43
30th Percentile: 36
10th Percentile: 23
Analytical Writing
90th Percentile: 6
70th Percentile: 5.5
50th Percentile: 5
30th Percentile: 4.5
10th Percentile: 3.5
---
The Other 12 GMAT Prep Courses in Washington, D.C. We Reviewed
Bryce Welker is an active speaker, blogger, and regular contributor to Forbes, Inc.com, and Business.com where he shares his knowledge to help others boost their careers.  Bryce is the founder of more than 20 test prep websites that help students and professionals pass their certification exams.