The Graduate Record Examination (GRE) is one of the most popular postgraduate exams in the world, accepted by thousands of universities internationally. It's a crucial part of the admissions process that demonstrates your ability to think critically and solve problems, and the score you receive impacts the graduate programs that are available to you. In order to give yourself the best chance of success, it's wise to invest in a good GRE prep course. There are a lot of options out there and it can be difficult to choose just one, so we put together this guide to the best GRE prep courses to help you save time and get down to studying.
Our team of testing experts analyzed 21 GRE prep courses to determine which one offers the most bang for your buck. We analyzed pricing, as well as important features like course format, study materials and instructor support. We also looked at what former students had to say about the programs and consulted with industry experts about what matters most in a GRE prep course.
After evaluating each company, we ended up with a list of five finalists we'd recommend. All of them offer live online courses, so they're accessible to students everywhere. Kaplan Test Prep impressed us the most, but we recommend exploring each of our top picks to determine which is the best for your needs, budget and schedule.
A Full List of Every GRE Prep Course Worth Considering
Below is a list of our top picks as well as the other GRE prep courses we considered. Click on the links below to see what we had to say about each company and to learn more about the available courses.
The 5 Best GRE Prep Courses in June 2023
Full Reviews of the Best GRE Prep Courses
1. Kaplan Test Prep GRE Review

Best for flexibility and comprehensiveness.
Kaplan GRE is the top name in test prep and its GRE course offerings are hard to match. It offers self-paced, live online and live in-person courses, as well as a free 90-minute GRE bootcamp, so there's an option to fit everyone's needs. Kaplan also offers math workshops to help students hone their Quantitative Reasoning skills. If there's one area where Kaplan is a little inflexible, it's private tutoring. The minimum package starts at 15 hours, which is high (and expensive) compared to many of its competitors. But if you're interested in a comprehensive self-study or classroom course, you can't do much better than Kaplan.
What to Expect
No matter which course type you choose, Kaplan instructors will be with you every step of the way. Many self-study courses hand you books and videos and leave you on your own, but Kaplan gives all its students access to free email support; seven full-length, computer-adaptive practice tests; 180+ hours of video instruction and over 5,000 practice questions. Students enrolled in a live course also get free online make-up sessions, so there's no need to worry about missing a class. Kaplan's PLUS packages provide the greatest level of support, with three free hours of one-on-one tutoring included and free access to its math workshops. All courses come with a higher score guarantee that gives you the option of a refund or a free course retake.
All of Kaplan's courses have earned high praise from former students. One of the best-loved features is the Official Test Day Experience, which enables you to take a GRE practice test at an actual testing center under proctored conditions, so you can get a feel for what the exam is really like. These simulated practice tests cost an additional $150, but for many students, this extra cost is worth it. No other GRE prep course gives students this opportunity, and it can give you a very accurate estimation of how you'll do on the real exam.
Kaplan Test Prep GRE Details
| Course | Price |
| --- | --- |
| GRE Prep - Self-Paced | $699 |
| GRE Prep - Self-Paced PLUS | $899 |
| GRE Prep - Live Online | $999 |
| GRE Prep - Live Online PLUS | $1,399 |
| GRE Prep - In-Person | $1,299 |
| GRE Prep - In-Person PLUS | $1,699 |
| Private Tutoring (15 hours) | $2,499 |
| Private Tutoring (25 hours) | $3,599 |
| Private Tutoring (35 hours) | $4,699 |
---
2. The Princeton Review GRE Review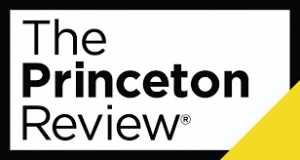 Best for cheap tutoring and practice tests.
The Princeton Review is the best place to go if you're looking for one-on-one GRE tutoring. Its tutoring plans are the cheapest of any of our top picks, starting at just $495 for three hours. It also offers eight full-length, computer-adaptive practice tests — the most of any company we looked at. Students who go with the self-paced course may be a little disappointed by the lack of instructor support they receive, but live-course students have the option of reaching out to their instructors via phone or email.
What to Expect
The Princeton Review offers self-paced, live online and in-person courses and private tutoring. Students in all courses get access to over 180 hours of online practice material, eight full-length practice tests and 3,500 additional practice questions. All practice exams use DrillSmart computer-adaptive technology, so the question difficulty adapts as you move forward, just like on the real GRE. For students who really want to work on their Quantitative Reasoning, there's a Math Fundamentals workshop that covers all the important concepts in one three-hour session. Like Kaplan, The Princeton Review is so confident that its courses will help you improve your GRE score that it offers either a full refund or a chance to retake the course if you don't.
Reviews from former students are largely positive, but some complain that the course doesn't adequately prepare students for the difficulty of the real exam, especially for the Quantitative Reasoning section. Others have said they found the course to be very helpful and the instructors engaging. If the mixed reviews concern you, you can always register for one of The Princeton Review's free sample classes or its free 90-minute math bootcamp. This should help give you some idea of the course rigor and whether or not it's a good fit for you.
The Princeton Review GRE Details
| Course | Price |
| --- | --- |
| Math Fundamentals Workshop | $150 |
| Self-Paced | $699 |
| Ultimate LiveOnline | $849 |
| Ultimate In Person | $1,149 |
| Private Tutoring - Flexible Plan (3 hours) | $495 |
| Private Tutoring - Targeted Package (10 hours) | $1,500 |
| Private Tutoring - Comprehensive Package (18 hours) | $2,340 |
---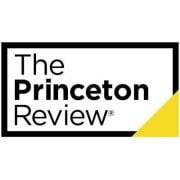 Check Weekly Offers on Princeton Review GRE Courses
View More
3. Manhattan Prep GRE Review

Best for customization.
Manhattan Prep offers an impressive selection of GRE prep courses in all formats. Its self-study program gives you the option of Quant Only, Verbal Only or both. There's also one-day CrunchTime workshops if you need a little last-minute prep. Manhattan Prep's private tutoring is the most expensive of all of our top picks, but if you're interested in one-on-one instruction, it could be worth the higher cost. Former students rave about Manhattan Prep's tutors, all of whom have scored in the 99th percentile on the GRE exam.
What to Expect
Manhattan Prep's programs are easy to customize, so whether you're interested in a comprehensive course, targeted practice or a personalized study program, you'll find it here. The private tutoring plans are flexible, starting at $255 per hour with a minimum of two hours. This is a good place to begin if you're interested in one-on-one tutoring, but aren't sure if it's for you. Committing to more hours upfront could save you up to $30 an hour, though, so if you're set on private tutoring, this is the way to go.
Students in Manhattan Prep GRE courses get access to six full-length, computer-adaptive practice tests, question banks, flashcards and a mobile app for studying on the go. Most students seem satisfied with this, but some have complained about errors in the study materials and said they felt the practice tests weren't an adequate reflection of the exam itself. On the whole, though, reviews are largely positive, especially among students who have taken live classes.
Manhattan Prep GRE Details
| Course | Price |
| --- | --- |
| GRE Math in a Day | $199 |
| Guided Self-Study - Quant Only | $299 |
| Guided Self-Study - Verbal Only | $299 |
| Guided Self-Study - Full Course | $549 |
| Just Math - Online | $599 |
| Just Math - In Person | $699 |
| Complete Course - Online | $999 |
| Complete Course - In Person | $1,349 |
| Private Tutoring (2 hours) | $510 |
| Private Tutoring (5 hours) | $1,250 |
| Private Tutoring (10 hours) | $2,450 |
| Private Tutoring (15 hours) | $3,525 |
| Private Tutoring (20 hours) | $4,600 |
| Private Tutoring (25 hours) | $5,625 |
4. The Economist GRE Tutor Review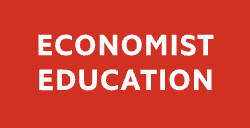 Best for independent learners.
The Economist GRE Tutor course is a self-study course with a low price tag and an impressive amount of personalized support from trained instructors. It's an ideal solution for those who prefer to study independently and those who don't have the time or money to attend a live class. You won't get the same degree of interaction and support that you would in a classroom, but you'll have a hard time finding better in a self-study course.
What to Expect
The Economist offers three different course options, all of which come with study materials for all sections of the GRE and over 5,000 practice questions. Each option also comes with between three and six full-length, computer-adaptive practice tests, depending on which package you choose. The online resources are available on any mobile device, so you can study wherever you are.
The most impressive part of The Economist's GRE program is the free assistance from trained tutors. All plans come with an Ask-a-Tutor option, which enables you to speak to a tutor via live chat to get assistance with any question or concept that you don't understand. The Premium and Ultimate courses also come with five and six live one-on-one tutoring sessions where you can get personalized assistance and come up with a custom study plan just for you. Instructors will also grade the essay portions of your practice tests and give you advice on how to improve your score. The Premium and Ultimate plans also come with a score improvement guarantee. If your score doesn't improve by at least five points after completing one of those courses, you'll receive a full refund.
The Economist GRE Tutor Details
| Course | Price |
| --- | --- |
| Weekly Subscription | $34 (per week) |
| Premium Prep | $299 |
| Ultimate Prep | $549 |
---
5. Veritas Prep GRE Review

Best for business students.
Though Veritas Prep offers test prep for several exams, it specializes in the GMAT, making it a top choice for graduate business students. Its GRE prep courses aren't quite as impressive — there are no in-person classes and only two GRE instructors — but reviews of the course are largely positive. Students who prefer a classroom environment may want to look elsewhere, but those going for their MBA may want to stick around and take advantage of Veritas Prep's MBA admissions consulting.
What to Expect
Both the self-study and live online courses come with access to the 10-lesson video course and live instructor help seven days a week. There are only five full-length practice tests included, which is the least of any of our top picks, but there is also a question bank if you're looking for some additional practice. If you're unsure if Veritas Prep's courses are right for you, you can try them out for little to no cost before making a big financial commitment. The weekly self-study plan is less than $20 per week and you can attend your first live online class for free.
Veritas Prep also offers private GRE tutoring, but it's lacking the flexibility found with some of our other top picks. You can do a two-hour session to test it out, but after that, your only options are to pay $195 per additional hour or commit to 20 hours of tutoring. If you do go with the 20-hour package, though, you get free admission to the live online course, which gives you an additional 30 hours of live instruction as well as the entire GRE On Demand library.
Veritas Prep GRE Details
| Course | Price |
| --- | --- |
| Self-Study - Weekly | $19.95 (per week) |
| Self-Study - Monthly | $59.95 (per month) |
| Full Course - Live Online | $999 |
| Private Tutoring (2 hours) | $390 |
| Private Tutoring (20 hours) - Pay in Full | $2,897 |
| Private Tutoring (20 hours) - Payment Plan | $2,997 |
---
The Most Important Features: Accessibility, Materials, Support and Customization
When choosing the best GRE prep courses, we focused on which ones stood out in terms of course accessibility and flexibility, study materials, instructor support and program customization.
Accessibility
The best GRE prep courses have programs designed for all types of learners. This includes self-study materials, live in-person classes and live online courses for those who don't live near a classroom location. Every student is going to have their own preference and schedule. Some are able to dedicate themselves full time to studying, while others may have to juggle work and family demands. A good test prep program should be able to accommodate both.
Materials
In addition to in-person and video lessons, GRE prep courses offer additional study materials like a question bank and practice tests. Having access to full-length practice tests is critical because it enables you to get comfortable with the exam format and time constraints, so you know what to expect come test day. Some of our top picks, including Kaplan and The Princeton Review, even offer proctored practice tests to give you the closest experience to the real exam. Question banks are useful for more targeted practice. If one type of question is giving you more trouble than the others, you can focus exclusively on these until you master them. In choosing our top picks, we tended to favor courses that offered several full-length practice tests and a large question bank to give students ample opportunities to practice with real exam questions.
Support
As in any classroom, sometimes GRE students need additional assistance outside of the lessons. This can be challenging when you're dealing with virtual classrooms, but the best GRE prep courses offer students the opportunity to reach their instructors via email, live chat or phone. Some live courses may also have instructor office hours where students can visit the tutor in person to get assistance with anything they need. Additional resources can include forums where students can work together to solve problems and a few hours of private tutoring included in the program cost.
A Word About Score Improvement Guarantees
Some prep courses offer score improvement guarantees that offer you the opportunity to get your money back or retake the course free of charge if you don't see an improvement in your GRE score. Some programs, including Kaplan, The Princeton Review and Veritas Prep, give you a choice of whether you'd like a refund or a chance to take the course again. Be aware, though, that these guarantees often come with requirements, like being a first-time student of the course and establishing a baseline score before you start the program, that could affect your ability to take advantage of the guarantee. Make sure you look into any conditions you must fulfill before starting any GRE prep course that has a higher score guarantee.
Customization
Every student has different strengths and weaknesses, and the best GRE courses enable students to target the areas where they are struggling. All of our top picks offer private tutoring for students that want individualized instruction, and some also offer tailored study plans that focuses on the sections or question types that students need more practice with. Kaplan, The Princeton Review and Manhattan Prep also offer workshops focusing on a specific section of the exam. This is a good option if you just want to focus on the areas where you're weak instead of paying to learn things you already know.
---
Choosing the Right GRE Course Delivery Type for You
As we mentioned above, there are several different course formats to choose from and there's no best option for everyone. The right GRE prep course for you depends on your budget, schedule and learning style. Most of the top companies will give you the following choices, listed here from least to most expensive:
Self-Paced: You study the prep course materials at your own pace when it's convenient for you.
Live Online: You attend the course at a designated time in an online virtual classroom with other students.
Live In-Person: You go to a real classroom in a test prep center and learn alongside other students.
Private Tutoring: A tutor works one-on-one with you to come up with a personalized study plan that best suits your needs.
Self-Paced
Pros:
Cheapest option
Greatest flexibility
Cramming is possible
Cons:
Requires greater discipline
Less personalized
No additional instruction
Who It's Best For
Self-paced programs are best for students who are disciplined and good at working independently. It's also a good fit for those who have busy schedules and are unable to attend a live class.
Live Online
Pros:
Attend anywhere
More instruction than self-paced
Clear course structure
Cons:
Less interactive than live classroom
Potential for technical difficulties
Who It's Best For
A live online class is best for students who want a classroom experience, but don't live near an in-person course. A virtual classroom isn't as interactive as a real class, but it still give students the opportunity to ask questions and get clarification from instructors when needed.
Live In-Person
Pros:
Full immersement
Familiar classroom environment
Interact with teacher and students
Cons:
Must travel to classroom
Less flexibility
More expensive than online-only courses
Who It's Best For
Live in-person classes are the best choice for students who live near a test prep location and those who enjoy a lot of structure and interaction with instructors and other students.
Private Tutoring
Pros:
Personalized instruction
Customized study plans
Usually available in a variety of formats
Cons:
Most expensive option
More time-consuming
Who It's Best For
Private tutoring is best for students who want an individualized study program and are dedicated to getting the highest GRE score possible. Unfortunately, private tutoring is often much more expensive than the other course types, so it may not be accessible to everyone.
Frequently Asked Questions About the GRE
Our goal is to provide a comprehensive resource for students taking the GRE exam, so studying and test-taking goes as smoothly as possible. We spoke with experts and former GRE students to determine what questions students had and what they needed to know prior to test day. We address some of the most common questions below, but if there's something we missed, feel free to contact us.
What are the most important things to know prior to taking the GRE?
School Requirements
Before you even begin to study for the GRE, you should have a goal in mind. Do some research and try to find out what the average GRE scores are for the program you're applying to. Keep in mind that if you're applying to multiple schools, they may have different requirements. Some programs may give a range of GRE scores that they'll accept. Make note of all of these numbers and set a goal for the high end of the range.
You also need to be aware of when your school's application deadline is. Some schools have a rolling admissions process, so you can submit your application and test scores at any time over a period of several months. But if your school has a single deadline, it's critical to make sure you get your test scores in on time. It takes approximately 10 to 15 days after the exam for GRE scores to be sent to schools, so make sure you choose your test date accordingly. It's best to take the GRE several months in advance in case you don't score as high as you'd like to and need to retake the test.
Exam Format
The Verbal and Quantitative Reasoning sections of the GRE are computer-adaptive tests (CAT). This type of exam automatically adjusts the question difficulty to match your level of knowledge, providing a more accurate picture of what you know. The first question you'll see is of medium difficulty and whether you get it right or wrong determines if the next one is harder or easier. You get more points for answering a difficult question right than an easy one. Unlike most CATs, the GRE lets you move backward and forward within a section, so if you don't know a question, you can skip it and return to it later. You can also go back and change your answers if you need to. Don't leave any questions unanswered, though. Doing so will have a detrimental effect on your score.
There's also an Analytical Writing Assessment that consists of two separate writing tasks. Unlike the Quantitative and Verbal Reasoning sections, you won't be able to get an estimate of your Analytical Writing score after the exam because it must be scored by a trained essay rater.
It's worth noting that not all questions on the exam are graded. In both the Quantitative and Verbal Reasoning sections, there are a handful of unscored items used by the test makers to assess the difficulty of questions for future exams. The number of unscored questions you see can vary and you won't have any way of knowing which they are, so it's best to treat them all as if they're going to count.
Test-Day Procedures
Make sure you know how to get to your testing center and show up at least half an hour early. Bring identification with you and check in with the test administrators when you get there. You won't be allowed to bring any food into the testing center, so eat a good meal beforehand. Once the exam has begun, you cannot leave the testing center for any reason.
You can't bring anything into the testing room with you. Before the test, the administrators will assign you a locker where you can store your belongings during the exam. You cannot take anything out of the locker again until the test is completed. Scratch paper will be provided to you if you need it for the Quantitative section. For a full list of test-day rules and procedures, see the Educational Testing Service website.
How much time should I spend studying for the GRE?
The answer is going to be different for every person. It depends on how well you already know the material. If you've been out of school for awhile, you might need more time to relearn concepts that a current student already knows. When planning out a study schedule, ask yourself the following questions.
What are my weaknesses?
Think about which sections of the exam you think you'll do well on and which ones you'll struggle with, and build in extra time to work on your weaknesses. You may want to consider taking an additional workshop or hiring a private tutor for areas that are giving you a lot of trouble. If you feel really confident, you may be able to get by with a short refresher course rather than a comprehensive study program. We recommend taking a full GRE course, however, as it gives you the best chance of success.
The first thing you should do is take a practice test to establish a baseline and see how far you are from your goals. Most GRE prep course providers offer a free online practice test to prospective students. Time yourself and take it under conditions as close to the real exam as possible. Use your results to determine how you should spend your time studying.
When is the admission deadline?
It's best to take the GRE several months before the admission deadline so you have time to take it again if you need to. According to the Educational Testing Service, the creators of the GRE, one in four students take the exam more than once. The sooner you take it, the more of a cushion you have if you don't get the score you want the first time. But remember, you're only allowed to take the GRE once every 21 days and five times per year. If you only plan on taking it once, be sure to account for the 10 to 15 days it takes for your scores to be sent out to schools.
What's my schedule?
Most live GRE courses post their schedules online, so you don't have to worry about making your own. But if you have an unpredictable or hectic schedule, a traditional course may not work for you. You may need to explore self-study programs or consider paying for private tutoring that works with your schedule. If you're really short on time, a workshop or bootcamp, like the ones offered by Kaplan and Manhattan Prep, may be best. They're not as in-depth as a traditional course, but they'll teach you the basics in a few hours or a one-day session.
How is the GRE scored?
The GRE is composed of 82 questions divided into three sections — the Analytical Writing Assessment, Verbal Reasoning and Quantitative Reasoning. Each section is scored individually. After completing the exam, you will get an unofficial score for the Verbal and Quantitative Reasoning sections of the test. Official scores are sent to you and your designated schools within 10 to 15 days.
Analytical Writing Assessment
This section consists of two writing tasks. In one, you're asked to analyze an issue and the other asks you to analyze an argument. You have 30 minutes to complete each essay. The creators of the GRE exam list a pool of sample questions for both the issue and argument tasks online. The questions you see on the exam will be one of those listed in the pool.
Each essay is graded by two sources on a scale from 0 to 6 with half-point intervals. One source is a specially trained GRE essay rater and the other is a computer program developed by the test makers to assess writing proficiency. Your scores are then averaged together to give you a final score. If the computer's scores are significantly different from the human's score, another grader is brought in and the two human scores are averaged to determine your final score.
Verbal and Quantitative Reasoning
There are two sections each of Verbal and Quantitative Reasoning. Both are scored on a scale from 130 to 170 in one-point increments. There are 20 questions in each section as well as a variable amount of unscored questions, added by the test creators to assess the question difficulty for future exams. You have 30 minutes for each Verbal Reasoning section and 35 minutes for each Quantitative Reasoning section.
The Verbal and Quantitative Reasoning sections are both computer-adaptive tests. In each, you are shown a question of medium difficulty to start with, and as you go, the exam will adapt the questions you see to be easier or harder, depending on your previous answers. You get more points for answering a difficult question right than an easy one. Unlike most CATs, the GRE does give you the option to skip questions and return to them later.
What are the GRE Subject Tests?
In addition to the general test, the GRE offers six Subject Tests in biology, chemistry, literature in English, mathematics, physics and psychology. Depending on your school and program, you may be required to take one of these exams in addition to the general GRE. Often, they are not required, but simply recommended if you're in one of these disciplines. Before signing up, check with your school to see if they require or recommend taking one of these Subject Tests.
How are Subject Tests different from the general exam?
The general GRE exam tests basic critical thinking and problem-solving skills. Subject Tests are an assessment of your knowledge in that particular field. Because of the specific nature of these tests, you won't find any GRE workshops or courses to help you prepare for them. You'll have to study on your own or take a college course in the subject.
Unlike the general GRE, the Subject Tests are paper exams, consisting of anywhere between 66 and 230 multiple choice questions, depending on the subject. These tests are only available in September, October and April, so if you plan on taking one, make sure you plan accordingly so you don't miss your application deadline.
How are Subject Tests scored?
Every Subject Test is scored on a scale from 200 to 990 in 10-point increments. The biology and psychology Subject Tests also offer subscores ranging from 20 to 99 in one-point increments for each section of the exam. In biology, you receive three subscores for cellular and molecular biology, organismal biology and ecology and evolution. The psychology exam yields six subscores for biological, cognitive, social, developmental, clinical and measurement/methodology/other.
How important is the GRE to graduate school admissions?
The GRE is an important part of your application that showcases your knowledge and demonstrates your ability to cope with graduate-level work. But it's not the only thing schools look at. They also take your undergraduate transcript, letters of recommendation, interview and work experience into account.
Every school weighs these factors slightly differently, so it's difficult to say how much weight each attaches to the GRE score. You can get some idea of their requirements by looking up the average GRE score of students currently enrolled in the program. Use this as your baseline and try to aim for a similar score.
But if you fall a little short of your goal, that doesn't mean all hope is lost. Your interview, undergraduate transcript, work experience and letters of recommendation can help showcase other aspects of you not measured by any standardized test. They help the school get to know you and determine whether or not you're a good fit for your program. If they like what they see, they may be willing to overlook a below-average GRE score. That means preparing for these other aspects of the application process is just as important as studying for the GRE.
How do I send my GRE scores to schools?
On the day of your exam, you have the option to send up to four free score reports to schools of your choosing. This is the easiest way for most students to submit their GRE scores, and if you're only applying to a few schools, that's all you need to do. If you're taking the exam more than once, you get a choice of whether you'd like to submit all of your GRE scores, or just the ones from the most recent exam. When your official scores become available 10 to 15 days after the exam date, they'll be sent out to the schools you chose and available for you to view online.
If you have more than four schools that you're applying to or if you don't want to submit your scores right away, you can do so after the exam for a $27 fee per recipient. Unlike most standardized tests, the GRE gives you the option of sending only your most recent, all or any exam scores of your choosing. This is a nice option to have if you had one especially bad test day that you'd like to erase from the record. Schools will only see the scores that you send and there won't be any indication that there were other scores that weren't submitted.
The GRE also gives you the option to cancel your scores at the end of the exam if you don't think you did well. You have to make this decision before you view your unofficial scores, and you can't cancel scores for individual sections. If you change your mind later, you can reinstate your scores within 60 days of the test date for a $50 fee.
Cancelling your results generally isn't recommended. It's difficult to gauge how well you did immediately following the exam, and then you'll be out the $205 exam fee. If you're really concerned about how well you did, you're better off not submitting any scores right away and paying the $27 Additional Score Report fee once the official results come out.
---
Key Statistics of the GRE
The Verbal and Quantitative Reasoning sections of the GRE give you scores between 130 and 170 while the Analytical Writing Assessment is scored between 0 and 6 with half-point intervals. We gathered some statistics from the creators of the GRE on test scores by section to help you determine how you measure up against other test takers. All data is rounded up to the closest percentile listed.
Verbal Reasoning
90th Percentile: 162
70th Percentile: 156
50th Percentile: 151
30th Percentile: 146
10th Percentile: 140
Quantitative Reasoning
90th Percentile: 166
70th Percentile: 159
50th Percentile: 153
30th Percentile: 148
10th Percentile: 141
Analytical Writing
90th Percentile: 5
70th Percentile: 4.5
50th Percentile: 4
30th Percentile: 3.5
10th Percentile: 3
Bryce Welker is an active speaker, blogger, and regular contributor to Forbes, Inc.com, and Business.com where he shares his knowledge to help others boost their careers.  Bryce is the founder of more than 20 test prep websites that help students and professionals pass their certification exams.