More than 6,000 graduate business school programs accept the GMAT exam, making it an integral part of the application process for students. Signing up for GMAT prep can be expensive, but a top-rated course is proven to be well worth the cost. We invested months into creating this guide to help business graduate students prepare for the GMAT exam.
Our research team of testing experts found 22 GMAT prep courses to review after analyzing every option for prospective MBA, Masters of Accountancy, and Masters of Finance students. Our first step was to determine the features that matter and why. We came up with a total of nearly 50 features worth considering. We then tested how well those features work in addition to talking with experts, trying out the courses, and speaking with the top companies.
After analyzing the data and experiences we had, we came up with a list of 5 finalists worth considering. In order to be one of the final top picks, a company must offer courses live in-person and live online. Kaplan Test Prep was our favorite overall, but we recommend checking out every option to make sure you find the best for you.
A Full List of Every GMAT Prep Course Worth Considering
Below, you'll find all of the prep courses we reviewed as well as our top picks. To learn more, you can click to find out more from each company or read our full reviews.
The 5 Best GMAT Prep Courses in December 2023
Full Reviews of the Best GMAT Prep Courses
1. Kaplan Test Prep GMAT Review

Best for comprehensive course offerings and flexibility.
Kaplan GMAT is a top name in every test prep category and the GMAT is no different. Kaplan offers every course type, making it a flexible option, in addition to providing extensive customized instruction. If there's one drawback, it's that Kaplan doesn't have the ability to customize the number of hours for tutoring — you just have to pay for 15 hours up front. However, if you're looking for the best prep course experience, you'll have a hard time finding something better.
What to Expect
If you go with Kaplan, getting the attention you need won't be a problem. The amount of students in a class will vary, but every Kaplan GMAT course has a 10 to 1 student-to-teacher ratio. There will also be no shortage of practice questions if you choose Kaplan since they offer over 5,000 sample questions to work with. Kaplan is tough to beat when it comes to practice resources. Still, the most standout feature of Kaplan Test Prep might be the amount of flexibility. In addition to the many course delivery methods, you can also take workshops that are tailored to a specific subject. That means you can hone in and focus on your weaknesses and save yourself some time on the testing areas you feel confident about.
Overall, Kaplan has great feedback and reviews from former students. The standout feature for several former students that we kept hearing was being able to sit down and actually take the GMAT test in a test center prior to the real thing. This type of "mock" or practice situation offered by Kaplan is a clear advantage as it prepares any test taker for what to expect on the big day because it has already been experienced. Just about everyone who used Kaplan Test Prep for the GMAT agrees that it was well worth the money. The live online and in-person courses have the most favorable reviews of the Kaplan GMAT prep courses, but nobody seems to have complaints about any course.
Kaplan GMAT Details
| Course | Price |
| --- | --- |
| GMAT Prep - Self-Paced | $799 |
| GMAT Prep - Self-Paced PLUS | $999 |
| GMAT Prep - Live Online | $1,249 |
| GMAT Prep - Live Online PLUS | $1,649 |
| GMAT Prep - In Person | $1,449 |
| GMAT Prep - In Person PLUS | $1,849 |
| Private Tutoring (15 Hours) | $2,799 |
| Private Tutoring (25 Hours) | $3,899 |
| Private Tutoring (35 Hours) | $4,999 |
---
2. The Princeton Review GMAT Review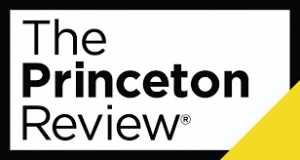 Best for in-person classroom environment.
The Princeton Review GMAT GMAT prep course is known for its small, interactive classroom environment with class options as low as just four people. You can also try the program for free before you commit to get a feel for what the course will be like. The only negative for The Princeton Review is that it comparatively lacks additional communication and support options outside of classroom hours that some prep courses offer.
What to Expect
Like the other industry-leader, Kaplan, The Princeton Review offers many options to cater to a wide variety of students. The courses are a bit cheaper than Kaplan, but it's difficult to compare apples-to-apples since the course offerings aren't exactly the same. The Princeton Review GMAT offers all four major course delivery options and a guarantee on all of them that you'll raise your score. Another unique feature is the LiveGrader that provides feedback on the essay portion of your exam. You can also target a weak area, like math, by taking the Math Fundamentals or Hard Math workshop.
On the downside, some people have complained that scoring algorithms used by The Princeton Review are a little off. We didn't confirm this ourselves, but it's worth mentioning. The feedback from former students is mostly positive, but there are some grumblings about the GMAT prep not being worth the money. The main complaint is the course doesn't go deep enough. Take it with a grain of salt, though, because many students say it's well worth the money. Just about everyone taking the live, in-person course was very happy with it. As with anything, most experiences are relative to the individual and expectations.
The Princeton Review GMAT Details
| Course | Price |
| --- | --- |
| Self-Paced | $499 |
| Ultimate LiveOnline | $1,199 |
| Ultimate In Person | $1,299 |
| Private Tutoring - Flexible Plan (3 Hours) | $510 |
| Private Tutoring - Targeted Package (10 Hours) | $1,555 |
| Private Tutoring - Comprehensive Package (22 Hours) | $2,970 |
---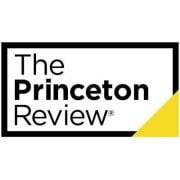 Check Weekly Offers on Princeton Review GMAT Courses
3. Manhattan Prep GMAT Review

Best instructors, tutoring, and comprehensive course options.
Manhattan Prep's GMAT course might not be as popular as the big names like Kaplan and The Princeton Review, but it has the best reputation of any prep course with former students. The reason is likely the instructors, who have all scored in the 99th percentile of the GMAT exam and have at least two years of teaching experience. On top of that, there are so many course delivery options, you might have a hard time choosing.
What to Expect
Manhattan Prep offers all the major course types so you can choose whatever is best for your situation. Manhattan Prep's private tutoring gets great remarks from former students, but it's very expensive. Prices start just over $250 per hour and there's a two-hour minimum. While everyone raves about the instructors, there are some disappointed with the supplemental features, like practice tests and sample questions.
Many students who have previously taken the GMAT and scored in the 600s have notably raised their score into the 700s after taking Manhattan Prep's GMAT course. On top of the standard courses offered by most companies, Manhattan Prep also has a premier (and expensive!) course offering that helps students with the entire admissions process. These packages include one-one-one assistance with the application, essay editing, interview prep, and admission to any course of your choosing. If you have the money and you want to give yourself the very best chance of getting into the school of your choice, this is the way to go.
Manhattan Prep GMAT Details
| Course | Price |
| --- | --- |
| GMAT Interact (Self-Study) | $999 |
| Complete Course - Online | $1,299 |
| Complete Course - In Person | $1,599 |
| Private Tutoring (5 hours) | $1,250 |
| Private Tutoring (10 hours) | $2,450 |
| Private Tutoring (15 hours) | $3,525 |
| Private Tutoring (20 hours) | $4,600 |
| Private Tutoring (25 hours) | $5,625 |
| Prep + Admissions - Pre-Application | $3,399 |
| Prep + Admissions - 1-School Package | $5,299 |
| Prep + Admissions - 3-School Package | $7,749 |
| GMAT Bootcamp - Online | $2,650 |
| GMAT Bootcamp - In Person | $2,950 |
---
4. The Economist GMAT Tutor Review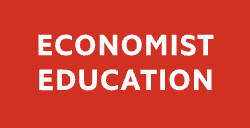 Best for technology and self-study.
From one of the most prestigious business publications comes a GMAT prep course that takes a unique approach to student preparation. The Economist GMAT Tutor offers a seven-day free trial and a 70+ or 50+ point score guarantee, depending on the course you take. The mobile app offers ultimate flexibility (and some say efficiency) for studying whenever you have the time.
What to Expect
The Economist GMAT Tutor prep course has positioned itself differently to stand out from the rest of the competition. The course is positively reviewed by previous students and many praise the flexible nature and ability to study when time presents itself. The prep course also comes with 4-8 tutoring sessions (most don't come with any). There are also 5,000 practice questions (rivaling Kaplan) and it comes with multiple essay mark ups for deeper help.
While the technology behind The Economist GMAT Tutor prep feels superior to all other test prep courses, there is a lack of options. There are no live instruction options or any other workshop or bootcamps. The course is strictly a self-study course that is built out to the max. In addition to learning at your own pace, you also get private tutoring, essay feedback, and you don't need any books. Many former students went the traditional GMAT prep course route and then switched to The Economist GMAT Tutor the second time around with great success. It's quite possible that this is the future direction for all GMAT prep, but time will tell.
The Economist GMAT Tutor Details
| Course | Price |
| --- | --- |
| Complete Prep | $799 |
| Premium Prep | $899 |
| Ultimate Prep | $1,099 |
---
5. Veritas Prep GMAT Review

5. Veritas Prep GMAT Review

Best authentic test stimulation
Veritas Prep GMAT review boasts the highest ratings for live classes (both online and in-person) of any GMAT prep course provider. Veritas Prep claims to have the most authentic test simulation of any and former students praise the engagement level and uniqueness of the instruction. Tutoring options aren't that flexible, however, as Veritas prep doesn't offer an hourly option — only the ability to book a minimum of 10 hours.
What to Expect
If you're taking the live course option, you can expect to be engaged and rewarded with a great score. Besides the great course structure and instruction, the other standout is the 12 full-length practice tests you take throughout the course. It helps you measure progress and ensure you're on track before taking the GMAT exam. Prices and course options are a little difficult to find on the website, but Veritas Prep GMAT offers both live options, self-study, and tutoring. VP also provides full admissions consulting.
There's no hourly tutoring option so if you want individualized instruction, you have to commit to either 10, 20, 30, or 40 hours (all of which are quite pricey). While the live, online and in-person courses get most of the attention, Veritas Prep GMAT self-study program also receives positive grades from former students. The self-study option gives you access to GMAT instructors who can help you with whatever you need, any day of the week.
Veritas Prep GMAT Details
| Course | Price |
| --- | --- |
| GMAT On Demand | $999 |
| Full Course - Online | $1,650 |
| Full Course - Live | $1,850 |
| Private Tutoring (10 hours) | $2,650 |
| Private Tutoring (20 hours) | $4,750 |
| Private Tutoring (30 hours) | $6,450 |
| Private Tutoring (40 hours) | $7,950 |
---
The Most Important Features: Course Access, Practice Tests, Communication and Support, and Instruction
During our study of GMAT prep courses, we discovered that the most important features are course access, practice test availability, support, and additional instruction.
Course Access
For us, it was a necessity that any top pick must offer students an option to take the course live online, live in-person, or through video online. Flexibility is key and there is no one-size-fits-all approach for each student. Some have full-time jobs, while others are fully dedicated to school. We believe that any course not offering all three options is second-tier.
Practice Tests
The second most important component to consider is the volume and types of practice tests available. We tend to rank one prep course higher when it offers access to free online practice tests and on-site tests to help simulate the testing environment. The majority will not offer both, but a select few do, like Kaplan and The Princeton Review. Students should typically always have access to full-length practice tests from any GMAT course. If that's not the case, don't give them your money! A lot of the top GMAT courses will also provide a test bank of practice questions so students can study more selectively as well as holistically by taking the practice tests.
Communication and Support
GMAT prep courses aren't exactly cheap. In addition to providing the course, the company should be available to provide you with any support you need along the way. The best GMAT prep courses will always allow students to reach instructors or tutors by email as well as live chat. The ability to speak to your tutor or instructor by phone is another added bonus feature that's available with some prep courses. Then, there are some above-and-beyond features offered by a few top picks that somewhat fall into the category of additional support.
A Deeper Look at "Guarantees"
The two luxury features offered by some companies are a free course guarantee and a money-back guarantee. The free course guarantee will allow you to retake classes for free if your GMAT score isn't higher after taking the course. The money-back guarantee means the prep course provider will give your money back if you don't receive a higher score on the GMAT. Our research uncovered that three of GMAT test prep companies offer both of these guarantees: Kaplan, Princeton Review, and Veritas Prep. The Economist GMAT Tutor guarantees increases of 50+ points or 70+ points depending on the test prep product you choose, or you'll get a full refund.
Instruction
In addition to testing and course delivery methods, we also analyzed the instruction component of GMAT prep courses. Some key things to look for here are whether the company offers online tutoring, on-site tutoring, and customized strategies for each student to help with studies. All of our top picks score well in this regard. Three of the top picks (Kaplan, Princeton Review, and Manhattan GMAT) also tailored instruction that focuses on specific parts of the GMAT test. That means you can drill into the parts of the test where you have some weakness and not waste your time on the other stuff.
---
Choosing the Right GMAT Course Delivery Type for You
As discussed, you have some options when it comes to choosing how you want to study for the GMAT. Most of the top courses will offer you the following options (listed from least-to-most expensive):
Self-Paced: You go through the prep course materials on your own speed and time.
Live Online: You take the courses online, on your computer, in a "live" classroom environment.
Live In-Person: You show up to a real classroom and take the course with other students.
Private Options: You get personalized instruction with a teacher and a customized study plan made for you.
Self-Paced GMAT Prep Courses
Pros:
Cheapest option
Most flexible
Cramming is possible
Cons:
Requires discipline
Less personalized
No extra instruction
Who It's Best For
The self-paced option is best for people with full-time jobs, busy schedules or major time commitments, and those who prefer to work independently on their own pace.
Live Online GMAT Prep Courses
Pros:
Attend anywhere
More instruction than self-paced
Some structure
Cons:
Not as interactive live classroom
Opens up potential for technical difficulties
Who It's Best For
The live, online option is best for people can't travel to a physical classroom location, those who have a flexible schedule, or anyone who wants some interaction.
Live In-Person GMAT Prep Courses
Pros:
Full immersement
Familiar environment
Live interaction with teachers and students
Cons:
You have to be present
Less flexibility
More expensive than online-only options
Who It's Best For
The live, in-person option is best for people who thoroughly enjoy the classroom environment, those who want to solely focus on GMAT prep, and anyone who lives nearby a local classroom.
Private Tutoring
Pros:
Personalized instruction
Customized study plans
Usually includes live, online or live, in-person courses
Cons:
Most expensive option
More time-consuming
Who It's Best For
Private tutoring is best for people who want to go all-in on GMAT prep, those who have all of their time to dedicate to getting the highest score possible, and anyone who values one-on-one instruction.
Frequently Asked Questions About the GMAT
We talked with experts and students who have taken the GMAT to find out the most common questions that are being asked. Ultimately, our goal is to provide information and resources for students to make the GMAT test-taking process as easy as possible. Feel free to contact us if there is something else you'd like our experts to answer.
What are the most important things to know prior to taking the GMAT?
Be Aware of School Requirements
Before you take the GMAT, find out what your school of interest expects from applicants in terms of test scores. The first thing to figure out is whether your school prefers the GMAT or the GRE. In most cases, the GMAT will be your best bet, but a growing number of schools are also accepting the GRE. It's also a good idea to look at the average test scores for the program you're interested in to give yourself an idea of what you should be aiming for. Take note of the low and high end of the school's score range.
The most important thing to identify is the application deadline. It takes about 20 days after you complete the exam for schools to receive your scores, which means you need to choose your GMAT test dates wisely. The best idea is to take your exam several months in advance of submitting your application in case you need to take the test again. Some schools have rolling admissions processes, in which case application deadlines are probably not as critical. If the business school you're looking at has only one deadline, make sure you take the GMAT early enough so your scores are ready to submit with your application.
Exam Format
The Quantitative and Verbal sections of the GMAT exam use a computer-adaptive test (CAT) format. The first question you see will be medium difficulty and whether you answer it correctly or incorrectly determines if the next question is easier or harder. As you continue taking the exam, your score and question difficulty are continuously adjusted to accurately reflect your abilities in that area. Due to this type of structure, there's no way to skip questions and come back to them, so you have to make your best choice if you don't know the answer. If you don't finish all the questions in a section, it can have a detrimental effect on your score. Time management is extremely important.
Not every question in these sections are scored. The GMAT creators include several experimental questions on the exam to gauge the level of difficulty of a question for future exams. You won't know which questions these are, so just treat every question like it's going to count. These experimental questions impact the total number of questions you have to answer in each section. You may have more than 37 Quantitative questions or 41 Verbal questions due to these experimental problems, which means budgeting your time is again very crucial.
Test-Day Procedures
It's important to be aware of the procedures you're going to be asked to follow on exam day. Be aware of the location of your test center and the parking situation. Arrive at least half an hour before the exam is due to start. You must bring identification and check in when you arrive. In many test centers, you'll have a photo taken of you as well as a digital scan of your palm. The photo you take may be requested by business schools along with your application so don't think about sending someone in your place to take the test.
You aren't permitted to bring anything with you into the testing room (not even food or a pencil). If you have personal items, you store them in the lockers provided while you're taking the exam. In the exam room, test administrators will provide you with scratch paper if you need it for working out problems.
How much time should I spend studying for the GMAT?
The time you spend studying for the GMAT depends largely on how well you already understand the concepts that appear on the exam. If you have a good grounding in math and writing, you probably don't need to spend as much time studying as someone who's been out of school for a good period of time and might be rusty. Here are a few more things to consider to optimize your studying.
Know Your Strengths and Weaknesses
Your preexisting knowledge of the material will be one of the biggest factors that determine how you study for this test. If you've always excelled in math, you might be able to breeze through the Quantitative section and focus on the others. The opposite is true if you have a knack for the other sections but struggle with numbers. Depending on how confident you are, you may want to consider choosing a refresher course rather than investing in a full-length GMAT prep course, or explore private tutoring options. We still recommend signing up for a course because it gives you the best chance for success.
Taking a practice test or two is a good way to get a sense of what areas you could use improvement. Most GMAT prep companies, such as Kaplan, offer at least one free practice test to prospective students. Although this won't tell you everything you need to know, it gives you an idea of the exam format and how you should move forward with your studies.
Keep Track of Admission Deadlines
It's important to make sure you take the GMAT early enough so your scores reach the schools you're applying to before their application deadlines. Your scores aren't available until 20 days after you take the exam, so plan your test dates and study schedule accordingly. If you're concerned you're not going to do well the first time, it's not a bad idea to give yourself plenty of time to take it again before your deadline. Don't forget you're only allowed to take the GMAT once every 31 days. We'd recommend taking it as early as possible to keep your options open.
Understanding Your Schedule
Some people don't have time for a traditional GMAT prep course. If your test date is rapidly approaching or your daily schedule is hectic, you need to determine what type of course is best for you. Besides the main types already mentioned, many test prep companies offer alternatives to the typical courses. PowerScore has a weekend course and there are also intensive boot-camp courses, like the one offered by Manhattan GMAT. These are highly focused and cover all the same material as the full-length course but it just happens in a much quicker timeframe.
How is the GMAT scored?
The GMAT consists of 91 questions divided into four different sections. Total scores range anywhere between 200 and 800. Two thirds of all test takers score between 400 and 600 on the test. When you complete the exam, you'll receive an unofficial score report showing how well you did on the Quantitative and Verbal portions of the test. Twenty days after, your official score is released and sent out to the schools you requested. Each section of the exam is scored differently and all four scores are averaged together. We'll go into depth on each section below.
Section 1 of the GMAT: Analytical Writing Assessment
In this section, you have 30 minutes to answer a single essay question. All of the questions include a short excerpt of an argument that appeared in a magazine, newspaper, or report. Your job is to analyze the argument and discuss what would strengthen or weaken the author's point.
The Analytical Writing Assignment is scored on a scale of 0 to 6, with half-point intervals, by two different sources. One of these scores comes from an automatic essay-grading software while the other comes from a college professor or faculty member specially trained for the job. The two scores you receive are then averaged to produce your final result. If these two scores vary significantly, another person will make the final decision.There are special considerations made for those who don't speak English as their first language. You can also request an essay rescore once the final test scores are revealed. Requesting a rescore costs an additional $45 and may result in a lower score, so definitely think it over before going this route.
Section 2 of the GMAT: Integrated Reasoning
This section contains 12 questions you must answer within a 30-minute period. These questions are broken down into four types and test your ability to synthesize information from several different sources. For example, some types of problems require you to look at graphs or tables and answer questions based on the data found there. Other questions ask you to read several passages and make inferences based on the information presented in each paragraph. This section uses a grading scale from 1 to 8 with no half-point intervals. The questions often have multiple parts to them and you must answer every part if you wish to receive credit for that particular question.
Sections 3 and 4 of the GMAT: Quantitative and Verbal
The Quantitative and Verbal sections of the GMAT test are scored very similarly. The Quantitative section consists of 37 questions and the Verbal portion has 41 questions. You have 75 minutes for each section. Both sections are scored from 0 to 60 points and you receive these scores immediately following the completion of the Verbal section.
The Quantitative and Verbal sections use a CAT format. That means the difficulty of your next question is determined by how you answered the previous question. A right answer gets you a more difficult question, while a wrong answer means the next question gets a little easier. As you continue on, the test automatically adjusts to ask you questions that match your ability levels. You get more points for answering difficult questions correctly than for answering easier ones, and your score is automatically updated throughout the section with every question you answer. It's impossible to skip questions or return to them later, so you have to do your best to make an educated guess.
How important is the GMAT to business school admissions?
Scoring well on the GMAT is a key component of your application, so you should definitely take the exam seriously. However, there are several other factors that influence the likelihood of getting into your school of choice, including your undergraduate transcript, work experience, letters of recommendation, and personal interview. A slightly below-average GMAT score isn't going to crush your hopes, but it's one component that helps showcase your abilities.
The importance of a GMAT score to an admissions department depends on the school. Every school weighs the various components of your application a little bit differently. It's a good idea to find out what the business program you're applying to expects from their students in terms of GMAT performance. Most schools don't have a designated minimum score requirement, but you should be able to find information about the average GMAT scores of accepted students in recent years by looking online.
Even if you don't quite meet the average score for your school, that doesn't necessarily mean you should expect a rejection letter in the mail. Likewise, an above-average GMAT score doesn't guarantee you'll be accepted. Schools want to get a sense of who you are beyond the numbers. That's where your application essay, letters of recommendation, and interviews come in. These things help schools get to know the real you and decide whether or not you're a good fit for their program. Many GMAT prep course providers, including Manhattan Review and Veritas Prep, have resources available to help students with the entire application, not just the GMAT test. If you want the best chance of getting into your school of choice, we recommend spending just as much time focusing on these other areas as you do studying for the GMAT exam.
How do I send my GMAT scores to schools?
On the day of your exam, you're given the option to choose up to five business schools you want your GMAT score to be sent to. The first five score reports don't cost extra because it's included in the test registration fee. The schools you select will receive your score reports once your official scores become available, which is about 20 days after you take the exam. This is the simplest, most affordable way to send your scores to prospective schools. However, if you decide you want to send your score to another school after the exam, or if you have more than five schools you're applying to, don't worry.
Additional Score Reports can be purchased at any time after you've taken the exam for a fee of $28 per report. In order to request an additional score report, contact the Graduate Management Admissions Council by phone or fill out an Additional Score Report Request Form and mail it along with the $28 to Pearson VUE (the company that administers the GMAT exam). These additional reports are sent to the schools of your choice seven days after the official scores become available online rather than immediately afterward. It's important to keep this delay in mind when submitting your applications to business schools to make sure your scores arrive on time.
Once you've finished the GMAT exam, but before you view your unofficial score report, you have the option to cancel your score if you feel you didn't do well. If you choose to do so, you won't be able to view your scores at all. The schools who receive future GMAT score reports from you will see you took the exam at one point and canceled your score. You should think carefully before making this decision because there's no going back once you cancel your scores. If you don't cancel before you view your unofficial report, your scores are sent to the schools you chose and will appear on all your future GMAT score reports for the next five years.
Canceling scores isn't recommended because it's very difficult to gauge how well you did based on your initial impressions (not to mention you're going to be out the $250 you paid to take the exam). Even though all your GMAT scores from the last five years appear on the report that business schools receive, almost all schools only count your highest score.
---
Key Statistics of the GMAT
GMAT total scores range between 200 and 800. To give you a better idea of where you stand relative to others, we've put together some statistics to help out. We've looked at total score as well as each individual section of the test. All data is rounded up to the closest percentile listed.
Total Score
90th Percentile: 710
70th Percentile: 640
50th Percentile: 580
30th Percentile: 500
10th Percentile: 390
Integrated Reasoning
90th Percentile: 8
70th Percentile: 6
50th Percentile: 5
30th Percentile: 3
10th Percentile: 2
Verbal Reasoning
90th Percentile: 40
70th Percentile: 34
50th Percentile: 28
30th Percentile: 22
10th Percentile: 15
Quantitative Reasoning
90th Percentile: 51
70th Percentile: 48
50th Percentile: 43
30th Percentile: 36
10th Percentile: 23
Analytical Writing
90th Percentile: 6
70th Percentile: 5.5
50th Percentile: 5
30th Percentile: 4.5
10th Percentile: 3.5
Bryce Welker is an active speaker, blogger, and regular contributor to Forbes, Inc.com, and Business.com where he shares his knowledge to help others boost their careers.  Bryce is the founder of more than 20 test prep websites that help students and professionals pass their certification exams.