The Independent School Entrance Exam (ISEE) is accepted by over 1,200 institutions worldwide, making it one of the most popular private school admissions tests. Preparation is the key to doing well, but it can be difficult to know what to focus on. That's where an ISEE prep course comes in. It guides students through all sections of the exam and helps shore up any weaknesses, so they can feel confident on test day. We put together this guide to the best ISEE prep courses to help you determine which program is right for your child.
Our team of testing experts reviewed 15 of the most popular ISEE prep courses and tutoring programs to learn which provides the best value to students. We focused our attention on online courses so we could keep our recommendations open to everyone, but you may want to consider some local options as well. Each course was evaluated on its comprehensiveness, quality of study materials and student support. We also spoke to parents and former students to get their insights into each program.
Three companies stood out from the rest. Test Innovators took the top spot, thanks to its adaptive learning plans and plentiful opportunities for realistic practice. Your child may have better luck with one of our other finalists, however, so we recommend exploring all your options before making a decision.
A Full List of Every ISEE Prep Course Worth Considering
Our top three picks are listed below, along with the other 12 companies we didn't choose. Click on the links to view the available courses on the company websites and to see what we had to say about our finalists.
The 3 Best ISEE Prep Courses in October 2023
Full Reviews of the Best ISEE Prep Courses
1. The Princeton Review ISEE Review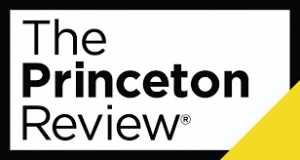 Best for private tutoring.
The Princeton Review ISEE is the best choice if your child is looking to improve their score significantly. Its private tutoring packages are flexible and affordable, and you can start with as little as three hours. Experienced tutors work closely with you and your child to design a study plan that will deliver the results you want. Unfortunately, ISEE tutoring isn't eligible for The Princeton Review's Higher Score Guarantee. But chances are, this won't be an issue because most students do see improved scores.
What to Expect
There are three tutoring packages to choose from, depending on the level of assistance your child needs. The Flexible Plan is a good choice if your child only needs help in a specific area or wants to test out a couple tutoring sessions before committing to more. The Targeted Package works well for independent students who want a little guidance and support along the way, and the Comprehensive Package gives a full instructor-led review of all exam sections. Each plan includes several full-length practice tests, access to online materials and a set of workbooks.
You can purchase a tutoring package right online or contact the company if you're not sure which one to choose. A Princeton Review tutoring manager will talk you through your options and help you choose the right tutor and program for your child based on their goals and learning style. The tutor will then reach out to your child and ask them to complete a diagnostic exam to assess their current level of knowledge. Based on the results, the tutor will create a custom study plan that focuses on the areas where your child needs improvement.
Your child will meet with the tutor once or twice a week when it's convenient for both of them. Sessions usually last about an hour and a half to two hours, but these timeframes can be adjusted as necessary. The tutor will go over the homework from the previous lesson and answer any questions your child has. Then, they will move on to the next topic and assign new homework.
The Princeton Review ISEE Details
| Course | Price |
| --- | --- |
| Flexible Plan (3 hours) | $450.00 |
| Targeted Plan (10 hours) | $1,400.00 |
| Comprehensive Plan (24 hours) | $3,000.00 |
---
2. Test Innovators Review

Best for comprehensiveness and adaptability.
Test Innovators employs adaptive learning technology to create the most personalized self-paced ISEE prep course on the market. Its analytics track your child's practice test results and show where they need to focus their attention. Then, it builds a personalized prep plan that emphasizes these weak areas. Not only does this keep students engaged, but it also helps to streamline the study process by eliminating the unnecessary review of information they already know. Crash Courses and private tutoring are available for an additional fee, but the standard courses don't offer much in the way of student support.
What to Expect
Each Test Innovator course contains anywhere from one to six full-length practice tests. These help measure progress and influence the personalized study recommendations. Your child begins by entering their test information and desired schools and then taking a practice test. When it's complete, they'll receive a detailed score report that shows them how well they did in each category and how their scores stack up against other students who were accepted into your child's desired schools. It also shows how long your child spent on each question and explains the ones they got wrong. You will receive a report with this information as well. Then, Test Innovators will suggest targeted practice exercises designed to improve performance in low-scoring areas. New recommendations are made after each practice test, so your child is always focusing on the most relevant information.
The Valedictorian course adds a video course containing dozens of on-demand lessons about the most important exam topics. It also comes with 2,200 additional practice exercises and nine extra essay prompts, which should be more than enough to keep your child busy until test day. This is the way to go if your child needs a thorough review of all key concepts tested on the exam. If you're not sure if the extra study materials are necessary, you can always do a free trial. This contains one free test section, plus a score report and interactive diagnostics. You and your child can decide if this is enough or if the addition of a video course would be beneficial.
All packages include a free tutoring consultation. One of Test Innovator's tutors will go over your child's scores and explain how they can best prepare themselves for test day. Unfortunately, this is the only live help your child will receive unless you choose to sign up for private tutoring or one of the company's Crash Courses. These three-hour sessions are held once per month in a virtual classroom with a maximum of 12 students per class. An instructor will go over the basics of each section and answer any questions your child has. While not cheap, this may be a more affordable alternative than private tutoring. You must reach out to the company in order to learn more about these rates.
Test Innovators Details
| Course | Price |
| --- | --- |
| Primary Starter | $49.99 |
| Primary Ultimate | $79.98 |
| Starter | $59.99 |
| Scholar | $169.99 |
| Valedictorian | $299.99 |
| ISEE Crash Course | $249.99 |
---
3. PrivateSchoolExam Review

Best for a quick refresher course.
PrivateSchoolExam's ISEE course isn't as robust as Test Innovator's, but it's affordable and easy to follow, making it a good choice for students who just need a quick refresher on the key concepts. Students can follow along with the video lessons and then test themselves with hundreds of practice questions. Instructor support is limited to email, but response time is 24 hours or less. PrivateSchoolExam is so confident in its program that it offers a 60-day money-back guarantee if you're not satisfied with the results.
What to Expect
You get immediate access to the online course materials as soon as you sign up. The bulk of the instruction is done in the eight hours of on-demand videos. These cover all sections of the exam and test-taking strategies to help students manage their time, narrow down answer choices and control exam stress. The videos are targeted at middle- and upper-level ISEE students. Unfortunately, there are no resources for primary- and lower-level ISEE test takers. If your child is planning on taking one of these tests, you should check out Test Innovators' primary and lower-level courses.
Your child can reinforce what they learn in the video lessons with 500 practice questions and 700 vocabulary reviews. There are no full-length practice tests and the program doesn't make study suggestions, but it does track your child's progress in each section. You and your child can use these results to determine which sections need to be reviewed further. Each question is followed up by a detailed explanation that tells the student why each answer is right to help them grasp the concepts instead of just memorizing the answers. You can view some sample questions and answers for free on the company's website.
Students can reach out to PrivateSchoolExam's instructors at any time via email. Questions are usually answered within 24 hours. This isn't as immediate as a support hotline, but it should work fine for most students. The course also comes with a 60-day money-back guarantee. If you're not satisfied with your child's progress during that time, you can request a full refund, no questions asked.
PrivateSchoolExam Details
| Course | Price |
| --- | --- |
| PrivateSchoolExam Course | $99.00 |
---
The Most Important Features: Access, Comprehensiveness, Study Materials and Instructor Support
There are dozens of features that go in to a good ISEE prep course. They fall into four main categories: course access, comprehensiveness, study materials and instructor support.
Access
All of the courses we reviewed are available to any student with an internet connection. Self-paced courses and private tutoring are the most common options. A few companies also host in-person courses in select cities, but this wasn't a requirement for inclusion in our top picks. Price is also a part of accessibility. We preferred companies that offered a range of packages, so you can choose the one that best fits your budget. Test Innovators scored the best in this category, with several self-paced and private tutoring packages available. It also hosts monthly three-hour crash courses that students can attend online.
Comprehensiveness
In order to be a finalist, a course must give a thorough overview of all sections of the ISEE. It should also have programs for most, if not all, levels of the exam. Middle- and upper-level exam prep courses are common, but primary- and lower-level courses are harder to come by. PrivateSchoolExam's program isn't designed for these younger students, so if your child is planning on taking one of these tests, you're better off going with Test Innovators or The Princeton Review. Both can accommodate test takers of any age.
Study Materials
A typical ISEE prep course includes some form of instruction — either live or pre-recorded video — plus study guides, practice exercises and full-length practice tests. Practice tests are essential because they give your child a sense of the exam format and time constraints. They're also useful for highlighting weaknesses and directing future practice. Test Innovators excelled in this category as well. Its adaptive learning technology constantly challenges your child by homing in on the areas where they need improvement. It builds a personalized study plan, which you can monitor to ensure they're staying on track.
Instructor Support
Each of our finalists provide students with some means of support if they run into questions, but the methods vary. PrivateSchoolExam members can reach out via email, and a trained instructor will respond within 24 hours. Test Innovators and The Princeton Review offer private tutoring to interested students. This is considerably more expensive than a self-paced prep course, but it could be a smart investment if your child needs a lot of individualized attention.
---
Choosing the Right ISEE Course Delivery Type for You
The right ISEE prep course for you and your child depends on several factors, including your budget and schedule and how your child learns best. We've outlined the most common types of prep courses below in order from least expensive to most expensive.
Self-Paced: Your child reviews the study material at their own pace.
In-Person: Your child attends a traditional classroom course and learns alongside other students.
Private Tutoring: A private tutor works with you and your child to build a personalized study plan.
Self-Paced
Pros:
Cheapest option
Study when it's convenient
Move at your own pace
Cons:
Requires discipline
Less personalization
Limited instructor help
Who It's Best For
A self-paced course works best for independent students who feel comfortable working through the course material on their own. It's also a good fit for students with busy schedules who can't commit to attending regular classes at a set time.
In-Person
Pros:
Distraction-free
Familiar environment
Interaction with teachers and students
Cons:
Must be physically present
Cannot choose schedule
More expensive than online courses
Who It's Best For
An in-person course is the right choice if your child prefers an interactive learning environment or has difficulty staying focused on their own. We do not review these courses in this guide.
Private Tutoring
Pros:
Tailored instruction
Custom study plans
Online or in-person
Cons:
Expensive
More time-consuming
Who It's Best For
Private tutoring is best for students who are looking to retake the ISEE and those who are trying to improve their scores significantly.
---
Frequently Asked Questions About the ISEE
Our goal is to create a comprehensive guide for families interested in the ISEE. We spoke with parents to learn what questions they had about the exam, and we've answered some of the most common ones below. Feel free to reach out and let us know if there's something else you'd like us to add.
Should my child take the ISEE or the SSAT?
There are three factors to consider when deciding which private school entrance exam to take: your school's preferences, your child's strengths and weaknesses, and their confidence levels.
School Preferences
Certain private schools mandate one test over the other. If this is the case, your decision is made for you. Do some research into the school you're considering. Some may accept both tests but prefer one over the other. In this case, it's best to take the preferred test whenever possible. The only time this might not be a good idea is if your child scores significantly higher on the less-favored test. Pay attention to test dates and application deadlines as well. Make sure you have enough time to take the test and submit your scores prior to the deadline.
Your Child's Strengths and Weaknesses
If your child excels in reading and language arts but struggles with math, the SSAT is the way to go. On the other hand, if math is your child's strong suit, they may have better luck with the ISEE. The SSAT puts a greater emphasis on verbal skills and the vocabulary is often more difficult than the ISEE's. The ISEE puts a greater emphasis on math. The problems are usually more challenging and there is less time to answer each one. Go with the test that emphasizes your child's strengths. It could make a big difference in their overall score.
Your Child's Confidence
Ideally, your child will only need to take their exam once, but this isn't always the case. As of August 2016, the ISEE test creators now allow students to take the exam up to three times in a 12-month admissions cycle. The SSAT places no limits on the number of times students can take the test. If you're concerned about retakes and low scores, you may be better off with the SSAT.
What are the most important things I should know before my child takes the ISEE?
Before taking the test, your child should understand their desired school's requirements, the exam format and the procedures they'll be expected to follow on test day.
School Requirements
Do some research and find out what kind of score your child needs to be accepted at their desired school. Some schools may have strict minimum requirements that applicants must meet while others may list the average scores of its students or a range that it will accept. Make a note of these numbers and share them with your child. This should be their goal. You must also be aware of the school's application deadline. Leave plenty of time in case your child needs to retake the exam, and keep in mind that it can take up to a week for scores to be sent out to schools.
ISEE Format
There are four different exam levels. The primary-level exam is for grades 2 to 4, the lower-level exam is for grades 5 and 6, the middle-level exam is for grades 7 and 8, and the upper-level exam covers grades 9 to 12. Each exam can be administered on paper at an Educational Records Bureau (ERB) office or approved school or online at one of Prometric's nationwide testing sites. The exam format is the same whether the test is taken on paper or online.
Each test level measures a student's reading, writing and mathematics knowledge. The lower-, middle- and upper-level tests are broken down into four multiple-choice sections: Verbal Reasoning, Quantitative Reasoning, Reading Comprehension and Mathematical Achievement. This is followed up by a short writing prompt. The number of questions and the time that students have for each section varies by test level. For more information, visit ERB's website.
Exam-Day Procedures
Make sure you know how to get to the testing center and arrive at least a half an hour early. If you show up late, your child won't be permitted to sit for the exam. You must present your Verification Letter, which can be printed from your online account after registration, to the exam proctor upon arrival. Students must also have a valid form of ID, such as a birth certificate, library card or Social Security card. Most testing centers allow you to bring a photocopy, but Prometric requires the real thing. It also requires parents to present a valid, government-issued photo ID of themselves.
Students are not permitted to bring anything into the testing room unless they are taking a paper test. In this case, only pencils, pens and erasers are allowed. For a full list of test-day procedures, visit ERB's website. If you're testing at a Prometric location, you can learn more about their check-in and exam procedures on their website.
How long should my child spend studying for the ISEE?
It's best to start studying early. Most experts recommend spending at least a couple of months preparing for the exam. But it all depends on your school's deadlines, your schedule and what your child already knows.
Application Deadlines
Look up your school's application deadlines and plan accordingly. If there is a rolling deadline, you have some flexibility in when you submit your test scores, but if it's a single date, it's crucial to get your results sent on time. Leave your child at least two possible exam dates in case they don't get the score they want on their first try and need to take it again. Once you've selected the test dates, work backward with your child to plan out a weekly study schedule.
Your Schedule
It's best to set aside regular study time each week in order to keep your child on track. The amount of study time will depend on what your child can handle. If they're juggling regular schoolwork and extracurriculars, they may only be able to squeeze in a couple hours per week. In that case, they should start studying earlier to make sure they can cover all the material before the test day.
Your Child's Current Abilities
It's best to start out with a practice test to assess what your child already knows. If they're already close to their desired score, they won't need to work as hard as someone who has to improve by 100 points. They should take regular practice tests as they go to assess their progress and identify weak areas. Reassess the study schedule in light of the new results and make any necessary changes.
How is the ISEE scored?
An ISEE score report lists your child's scores in three different ways: the scaled scores, percentile ranks and stanines.
Scaled Scores
Scaled scores are calculated from raw scores — the number of questions your child got right. There's a separate score for each of the four multiple-choice sections, each ranging from 760 to 940. Scaled scores are calculated through a statistical process that weighs each question based on its difficulty. It's meant to ensure the fairness of the exam, so scores represent the same level of knowledge across every test version.
Percentile Ranks
The percentile ranks show how your child did compared to all the other ISEE test takers from the last three years. There's a separate percentile rank for each section. The number indicates what percentage of students your child scored higher than. So a 60th percentile rank would indicate that they scored higher than 60 percent of students who have taken the ISEE in the past three years.
Stanines
Stanines are based off percentile rank and are another indication of how your child measures up to other test takers. Stanines range from 1 to 9 and form a bell curve. Only the lowest and highest three percent will score a 1 or a 9, while 19 percent of students will earn a 5. These are the scores private schools typically use to determine if a student is eligible for admission.
How important is the ISEE to private school admissions?
Your child's ISEE scores are an important part of the private school admissions process. They give an estimate of your child's ability to cope with the coursework and they enable schools to compare potential applicants. But they're not the only factors admissions officers consider. They also look at your child's previous transcripts, teacher recommendations and the parent interview.
Each school weighs these factors slightly differently, so it's difficult to say how important the ISEE scores will be in your child's case. Do some research and try to find out what the school's average ISEE scores are. This number should be your child's goal. It's best to leave plenty of time to retake the exam in case your child doesn't score as well as they would like on their first attempt.
A good ISEE score will certainly help, but it's enough enough on its own to guarantee admission. Schools want to get a sense of who your child is as a person to make sure they'll fit in with the school's culture. That's where the parent interview and teacher recommendations come in. Admissions officers also understand that some students struggle with test anxiety, so their ISEE scores may not accurately reflect their abilities. School transcripts balance this out by displaying your child's long-term academic performance. If your child performs well on these other aspects of the application, it may be enough to make up for a slightly below-average ISEE score.
How do I send my child's ISEE scores to schools?
You can add, change and remove schools through your online ERB parent account at any time up until your child's test date. You may also elect not to add any recipient schools until after you've received your child's score reports and reviewed the results. There is no fee for sending score reports.
Scores will reach schools as soon as the Monday after a Saturday online exam. Paper-based tests take longer to grade and it could take up to a week for results to be posted. Once your child has tested, there is no way to cancel score reports or remove recipients from your list. If you're concerned about the results, it's better to wait to send out the score reports until you've reviewed the report yourself. Score reports don't indicate how many times a student has taken the ISEE or what their previous scores were. This is good news if your child needs to retake the exam; however, you should keep in mind that a student is only allowed to take the exam three times per year.
If you have any questions or concerns about your child's score report, reach out to ERB by phone or email. A representative will be happy to assist you and can handle requests for a score report review if you feel your child was graded unfairly.
---
The Other 12 ISEE Prep Courses We Reviewed
Bryce Welker is an active speaker, blogger, and regular contributor to Forbes, Inc.com, and Business.com where he shares his knowledge to help others boost their careers.  Bryce is the founder of more than 20 test prep websites that help students and professionals pass their certification exams.