The Test of Essential Academic Skills (TEAS) measures your readiness to tackle a challenging nursing school curriculum. It differs from NCLEX, which is generally taken after nursing school. It's a key part of your application that impacts which schools you can attend, so you want to do well. A TEAS prep course can assist you with this. We put together this guide to the best TEAS prep courses to help you figure out which one is best for you.
Our team of testing experts reviewed 7 of the top TEAS prep courses to determine which provides the greatest value for students. In the interest of making useful recommendations for everyone, we focused our attention on online courses that anyone could attend. Each course was evaluated based on its comprehensiveness, course materials and student support. We also spoke to industry experts and former students to get their opinions on each program.
A super cheap option, if you're just looking for a question bank, is Kaplan. You can get 500+ questions starting at just $49!
However, for the best TEAS prep course, we ended up with seven finalists: Mometrix is currently our #1 pick. You may prefer one of our other finalists, however, depending on your schedule, budget and learning style. We recommend reading all of our reviews before making a decision to ensure you find the right TEAS prep course for you.
The 7 Best TEAS Prep Courses Worth Considering in December 2023
Our top seven TEAS prep courses are listed below, as are the other three companies that we didn't pick. Click on the links to learn more about each program and to view current course schedules on the company website.
1. Mometrix Academy TEAS Review

Best for free TEAS prep.
Mometrix Academy offers a free TEAS prep course, covering all major concepts through a series of bite-sized video lectures. You can test your knowledge with free practice tests and use the results to pinpoint areas that need further review. Flashcards and study guides are available for a small fee if you want to practice further. It's a great resource if you're just looking for a quick and cheap way to review for the exam, but it's not the right choice for someone who values instructor support. Mometrix Academy doesn't have any instructors standing by to help you if you run into questions.
What to Expect
There's no need to create an account to use Mometrix Academy's free study materials. You can watch the videos directly from the company's website or on YouTube. Each section of the exam has approximately an hour and a half of video lectures, divided into short one- to five-minute sections. You can complete the course in order or skip around through the sections as you see fit. There's no way to track your progress since you don't create an account, so it's up to you to remember which sections you've done and which ones you still need to review.
Mometrix Academy has a free practice quiz for each section of the exam, so you can test what you've learned after going through the lessons. The test isn't timed, so you'll have to do this yourself. You don't receive any statistics about how you did, but by looking through the questions you got wrong, you can home in on the areas where you need to study further. The company's flashcards and study guides are a good way to do this, but these cost a small fee.
Multiple Course Types: Students have a choice between 3 formats when studying with Mometrix. Doing so grants much more freedom when creating a study plan.
Direct Lessons: Ed2Go's lessons have been painstakingly testing to remove all unnecessary information. Thanks to that, only key concepts guaranteed to be on the exam remain.
Customer Service: Students can easily gain assistance from the friendly and helpful support staff at any time.
Mometrix Academy TEAS Details
| Course | Price |
| --- | --- |
| TEAS Prep Course | Free |
| Flashcard Study System - One Section | $14.99 |
| TEAS Secrets Study Guide | $24.99 |
| Flashcard Study System - All Sections | $49.99 |
---
2. Ed2Go TEAS Review

Best for multiple study formats.
Ed2Go TEAS course is available in multiple study formats. This allows them to appeal to every kind of student and keep their course fresh as you learn. Plus, each type of study material feeds into the others in order to reinforce what you've learned so far. As a result, it's easy to remember everything you need to know about the TEAS exam.
What to Expect
Ed2Go's course is split into 2 parts that each tackle a major aspect of the exam. Part 1 focuses on reading and usage of the English language; completing this gives you a good understanding of various language and vocabulary rules. By contrast, part 2 focuses heavily on mathematics and science. Completing both parts will ensure that you have the full knowledge you need to pass your exam. You can purchase each part individually if you wish, but it's recommended to save money by signing up for both at the start.
This course consists of instructor led learning that takes roughly 48 to complete. Your instructor is a highly experienced professional that has experience as a professor. They're able to use their experience to create an effective prep course for you. During the course you'll view focused content lectures, complete discussions questions, learn test prep tips, and practice with test questions.
Experienced Instructors: Every TEAS course Ed2Go offers is taught by a highly experienced medical professional. Plus, each instructor has years of teaching experience.
Repeatable Lessons: Lessons are recorded and made available on demand immediately after completion. Thanks to that, it's easy to review areas you need extra help with.
Live Only: Right now Ed2Go only offers live, instructor led classes for the TEAS exam. As a result, there are very few self-study materials.
Ed2Go TEAS Details
| Course | Price |
| --- | --- |
| TEAS Prep 1 | $149.00 |
| TEAS Prep 2 | $149.00 |
| TEAS Prep Series | $259.00 |
---
3. Nursing.com TEAS Review

Best for help with multiple exams.
Nursing.com doesn't just have content focused on the TEAS exam. Instead, they offer materials for a wide range of nursing related exams. These are all included with your monthly subscription at no additional cost. Because of that, this is the best option for anyone who will need to complete more nursing exams after the TEAS.
What to Expect
Nursing.com offers a wide range of study materials as part of their online platform. This includes ebooks, practice exams, flashcards, care plans, and more. Having access to so many self study materials ensures that you're able to stay engaged as you prepare for the test. Plus, you're able to easily focus on the materials that you find more engaging. All Nursing.com materials are available on mobile devices so you can take your learning on the go.
You can also learn via video lessons in addition to any self study materials available. These come with a set of class notes and access to a private nursing student community. After each lesson you'll have the chance to take a practice quiz to see how well you've learned the section. All of these together make a great live learning component to this course.
Video Review: Most of what you learn will be through engaging video review sessions. Each of these teaches you important concepts in a clear and concise manner.
Focus Practice Questions: Students have access to over 500 practice problems. Each of these focuses on specific areas of the exam to make studying easier.
Limited Community Support: Nursing.com has a private Facebook group you can join, but it's not as well developed as other TEAS study communities.
Nursing.com TEAS Details
| Course | Price |
| --- | --- |
| Monthly Plan | $39/month |
| 1 Year + NCLEX | $246.00 |
| 2 Year + NCLEX | $492.00 |
---
4. ExamEdge TEAS Review

Best for practice exams.
ExamEdge focuses solely on providing practice exams for their customers. That singular focus allows them to create exams that excel at preparing you for the TEAS exam. Each practice test perfectly mimics the format and content of the exam. Thanks to that, it's easy to replicate the testing environment by adding your own time limit.
What to Expect
You have the option to choose exams for specific academic skills. That way, you can focus on key areas for improvement instead of being forced to complete more blanket exams. Consequently, that makes this a great supplementary resource for other courses; the exams here are distinct enough that they can reinforce what you've learned through self study.
All ExamEdge practice tests are web based. You don't need any special software, just an internet connection and a browser. Plus, each test comes with detailed answer explanations. These allow you to still learn even when you've gotten a question wrong. As a result, no time is wasted when completing these practice exams.
Detailed Explanations: Each test question comes with a detailed answer explanation. These help you learn even when you get a question wrong.
Test Bundles: Tests can be bought in bundles of 5, 10, or 20 for lower individual pricing.
Tests Only: ExamEdge only offers practice tests. Consider using this as a supplement to another course.
ExamEdge TEAS Details
| Course | Price |
| --- | --- |
| 1 Practice Test | $21.95 |
| 5 Practice Tests | $56.75 |
| 10 Practice Tests | $96.50 |
| 20 Practice Tests | $163.00 |
---
5. Achieve Test Prep Review

Best for flexibility.
Achieve Test Prep provides 21 hours of live online instruction spread out over 7 weeks. Classes go over each section in detail and touch on some general test-taking strategies that will help you narrow down the possible answer choices. You also get flashcards, practice questions and on-demand review videos to help reinforce what you learn in the classroom. It doesn't offer much in the way of student support outside of class, but it does guarantee that you'll score at or above the 80th percentile or you can retake the course for free.
What to Expect
Achieve Test Prep breaks down the instruction into manageable three-hour sessions once a week, so you don't have to worry about clearing your entire schedule like you do with The Adkins Academy's course. Classes are taught on Wednesdays, Thursdays and Sundays at different times, so you can choose the one that works best for you. At $549, it's reasonably priced, especially considering all that you get. It's best to pay for the course in full if you can because you'll save $110. If you can't afford this, however, you can spread your payments out over six months.
The live online classes provide the bulk of your instruction, but there's also plenty of supplemental materials for students who want to practice on their own. The course includes 10 hours of flashcards, review videos and practice questions, so you can go back and target the specific topics and question types that are giving you trouble. There are no full-length practice tests, though, so you'll have to look elsewhere for these.
You can ask questions of your instructors through the virtual classroom tool, but there's no option to schedule one-on-one sessions like you can with The Adkins Academy. There is a guarantee, however, so if you don't score at or above the 80th percentile, you'll have the option to take the course again. In order to qualify for the guarantee, you must attend all class sections, call Achieve Test Prep within 20 days of receiving your TEAS scores and begin your retake within three months.
Review Videos: Included with this course are over 10 hours of review videos. These are a great tool to brush up on important test content.
Live Learning: Every student gains access to 7 live classes over 7 weeks when working through Achieve's courses.
Item 3
Video Focus: The only way to learn the information you need is through video lectures. Other students may be disappointed to miss out on audio or text based learning.
Achieve Test Prep Details
| Course | Price |
| --- | --- |
| TEAS Prep Course | $549.00 - $659.00 |
---
6. ATI TEST Review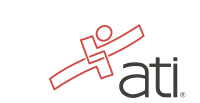 Best for independent learners.
The Assessment Technologies Institute (ATI) creates the TEAS exam, so there's no better place to turn for realistic practice questions and study materials. Its SmartPrep Study Package is a comprehensive self-paced course that guides you through all sections of the exam in 65 video lessons. You can put your knowledge to the test with 650 practice questions and 2 full-length practice assessments. The only downside to this course is that there's no instructors standing by to help you if you get stuck. If this is a concern, you're better off going with a program like Achieve Test Prep or The Adkins Academy.
What to Expect
The ATI SmartPrep Study Package is its most comprehensive plan and includes two full-length practice tests, a study manual, a question bank and 65 video lessons. You get unlimited access to the course for 90 days. After this, you'll have to pay an additional $30 to extend your account for another 90 days. The Study Manual is a physical book that's yours to keep, and you can purchase it separately if you don't want to enroll in the full course. You can also purchase the practice tests individually or as a package without signing up for a course.
The most valuable thing about ATI's program is its full-length practice tests. They can give you a sense of the exam's format and time constraints, and you know you'll be dealing with questions that are comparable to the ones on the real test. ATI tracks your progress and will build a custom study plan that targets the areas where you need improvement. As you continue to take practice tests and use the question bank, these recommendations will be updated, so you're always studying the most relevant material.
Assessment Exam: ATI's assessment test is a great tool to see how prepared you are for the TEAS exam. Plus, it can be used to create an effective study schedule.
Affordable: ATI's courses are some of the most reasonably priced ones on this list.
Limited Materials: Right now you can only buy a study manual and a few tests from ATI.
ATI Details
| Course | Price |
| --- | --- |
| ATI TEAS Online Practice Assessment Form A | $46.00 |
| ATI TEAS Online Practice Assessment Form B | $46.00 |
| ATI TEAS Study Manual - Sixth Edition | $50.00 |
| ATI TEAS Online Practice Assessment Package | $92.00 |
| ATI TEAS Basic Package | $115.00 |
| ATI TEAS SmartPrep Study Package | $209.00 |
---
The Most Important Features: Access, Comprehensiveness, Course Materials and Support
We looked at dozens of features when comparing the best TEAS prep courses. They broke down into four main categories: course accessibility, comprehensiveness, study materials and student support.
Access
All of our finalists offer online TEAS prep courses, either live or self-paced. There are many companies that host live in-person TEAS prep courses in select cities, but we didn't include these in our review because they're not available to everyone. If you're fortunate enough to live near an in-person location, this is another option that's definitely worth considering. Mobile tools are uncommon among TEAS prep course providers. Pocket Prep was the only company we found that offered dedicated mobile apps, so it's a good choice if you're always on the go. Otherwise, you'll have to carve out some time to sit down in front of the computer.
Comprehensiveness
Next, we looked at how well each course covered the material on the exam. All of them include review materials for each of the four exam sections — Reading, Mathematics, Science and English Language and Usage. We talked with former students to learn what they had to say about how well each course prepared them for the real TEAS exam. The Adkins Academy did the best in this category. It received high praise for its excellent student support and useful strategies on how to approach certain question types.
Course Materials
We also compared the study materials that come with the course. Usually, this includes video lessons, a textbook, practice problems and flashcards. Some companies offer full-length practice tests as well. This is one of the best ways to study for the TEAS exam because it familiarizes you with the test format and time constraints. A timed practice test also helps you gauge how close you are to your goal and where you need to focus your attention in future study sessions.
Support
Finally, we looked at what resources the companies provided to assist its students throughout the course. Some companies limit you to a support email while others don't provide any support at all. The Adkins Academy excelled here with live office hours for one-on-one help, off-schedule classes for students who can't attend at the usual time, and an 85th percentile guarantee. Achieve Test Prep offers a score guarantee as well, but you should read the fine print before signing up for either of these. There are certain requirements you must meet in order to be eligible for the guarantee, and failure to meet these could prevent you from taking advantage of it down the road.
---
Choosing the Right TEAS Prep Course Delivery Type for You
There are three main types of TEAS prep courses, and the right one for you depends on your location, schedule and learning style. We've listed them below in order from least expensive to most expensive.
Self-Paced: You pay for the course materials and study when it's convenient for you.
Live Online: You learn from a live instructor through a virtual classroom.
Live In-Person: You travel to a physical location and learn alongside other students in a familiar classroom setting.
Self-Paced
Pros:
Cheapest courses
Greatest flexibility
Study as much or as little as you want
Cons:
Must be disciplined
No personalized instruction
Little to no student support
Who It's Best For
A self-paced course is a good fit for independent learners and those who can't commit to regular attendance at a live class.
Live Online
Pros:
Join from anywhere
More personalized than self-paced
Some course structure
Cons:
Less interactive than live classroom
Potential for technical issues
Who It's Best For
A live online course works best if you prefer to learn from a live instructor but don't live near an in-person location. It's also a good choice for students who travel frequently or prefer learning from the comfort of their own homes.
Live In-Person
Pros:
Total immersement
Familiar classroom setting
Live interaction with students and teacher
Cons:
Travel is required
Little flexibility with schedule
More expensive than online programs
Who It's Best For
A live in-person course is a good fit for students who want personalized assistance and learn best in a traditional classroom environment. We don't review these courses in this guide, but it's worth checking to see if there are any available in your area.
---
Frequently Asked Questions About the TEAS
Our goal is to create a comprehensive guide to the TEAS, so that you can walk in on test day feeling prepared. We spoke to former students to learn what questions they had before they took the exam, and we answered some of the most common ones below. If there's anything we missed, feel free to reach out and let us know.
What are the most important things to know prior to taking the TEAS?
Before taking the TEAS, make sure you're familiar with your nursing school's requirements, the exam format and the procedures you'll be expected to follow on test day.
School Requirements
Each nursing school has its own opinion about what constitutes an acceptable TEAS score. Some have a minimum requirement that all students must meet while others may just list the average scores of their student body. Do some research online and see what you can find out about the school you're applying to. Make this number your goal.
You should also look up when the school's application deadline is. If there's a rolling deadline, you have some flexibility in when you submit your test scores; however, if there's a single deadline, it's critical to make sure you get your application in before this. It's best to take the TEAS early, so you have time to retake it if you need to. Paper test takers should keep in mind that they will have to wait up to 48 hours for their tests to be manually graded before results can be sent to schools.
Test Format
The TEAS is a multiple-choice test that measures your knowledge in four key areas: Reading, Mathematics, Science and English Language and Usage. The number of questions and the time limit for each section varies. The Reading and Science sections are the longest with 53 questions each and a 64- and 63-minute time limit, respectively. The Mathematics section has gives you 54 minutes to answer 36 questions, and English Language and Usage is the shortest with 28 questions in 28 minutes. There are no penalties for wrong answers, so you should always make an educated guess if you're not sure.
The total exam comprises 170 questions, but only 150 of these are graded. The remaining 20 are pretest questions added by ATI to assess the difficulty and fairness of the questions. If they pass, they may appear on a future TEAS as a graded item. There's no way to know which questions are not graded, so it's best to treat them as if they were all going to count.
Exam-Day Procedures
Look up your testing center's location and make sure you know how to get there. Arrive at least a half hour early. If you show up late, you won't be admitted into the testing room and you'll forfeit the exam fee. You must bring a valid, government-issued photo ID with you and show this to the test administrator when you check in. Online test takers must also create a student account on ATI's website prior to the test day.
You may bring pencils and your ID into the testing room, but you must leave everything else outside. Scratch paper and a four-function calculator will be provided to you for the Mathematics section. No food or drink is permitted at any time, including breaks, unless it is medically necessary. For a full list of exam day procedures, visit ATI's website.
How much time should I spend studying for the TEAS?
This depends on several factors, including your test date, your current level of knowledge and how much time you can devote to studying for the exam. Ask yourself the following questions.
When is my school's application deadline?
It's best to begin studying well in advance of your school's application deadline in case you need to take the TEAS a second time. But if you're getting a late start, you may have to put in more hours per day to cover all the material. Start with your application deadline, plan backwards and determine when you're going to take the exam. Then, figure out how much material you need to cover each day in order to be ready in time.
How well do I know the material?
Take a practice test before you begin studying to establish a baseline score. Compare this to your nursing school's requirements to see how much you need to improve. Focus on the areas where you're weaker, and continue taking practice tests as you go to track your progress. Again, it's best to do this well in advance of your exam in case you find that you need to bring your scores up significantly.
What kind of study program is best for me?
Your preferences and schedule will determine whether a live or self-paced course is better for you. A live course is best if you prefer learning in a classroom setting and having a trained instructor there to help you when you need it. A self-paced course often leaves you on your own, but it's cheaper and it gives you the flexibility to choose when you want to learn. If you choose a live course, you won't have to worry about planning a study schedule because your instructor will do this for you. Self-paced courses may come with an outline or they may leave the scheduling entirely up to you.
How is the TEAS scored?
Your TEAS scores are presented in three ways: Adjusted Individual Scores, Mean Scores and Percentile Rank.
Adjusted Individual Scores
The Adjusted Individual Scores are the ones that nursing schools look at. These scores are calculated in the same way as a traditional school exam. You divide the number of questions you got correct by the number of total questions and multiply by 100 to get a percentage. There's an overall score and a subscore for each section. You can also see how you did with each topic or concept.
Mean Scores
The mean scores show how you did compared to others who have taken the TEAS. There's a national mean score that includes all students who have taken the exam and a program mean score that focuses on students who are enrolled in the same program as you (i.e., Associate's Degree in Nursing). A mean score isn't quite the same as an average score, but it is similar and can give you some idea of how you measure up to other test takers.
Percentile Rank
Percentile rank is another way to compare your scores. These are also broken down into national and program scores. Your percentile here tells you how many students scored below you. For example, a 50th percentile rank means you did better than half of the students who have taken the TEAS in recent years. You receive separate percentile ranks for each section of the exam as well as an overall ranking.
How important is the TEAS to nursing school admissions?
The TEAS provides nursing schools with a uniform measure of academic aptitude that they can use to compare students. It's an important component of your application, but it's not the only thing schools look at. They also take into account your transcripts, work history, letters of recommendation and application essay.
Some schools have minimum TEAS scores that all students must meet in order to gain acceptance. If this is true of your school, it's important to study until you feel confident that you can achieve the required grade. Other schools may only list average TEAS scores. In this case, you should aim for those numbers, but if you don't meet them, that doesn't mean your dreams of going to that school are over.
Admissions officers understand that not everyone tests well and that test scores aren't the only that matters. Your transcripts and work history provide a long-term measure of your knowledge and your work ethic, and they could help make up for a below-average TEAS score. Schools also want to get to know you as a person to make sure you'll be a good fit for their program. That's where your essay and letters of recommendation come in. Showing that you're an eager, dedicated and thoughtful student will go a long way with any admissions committee.
How do I send my TEAS scores to schools?
When you sign up for the TEAS, you may choose up to three schools that you'd like to send your scores to. Once you've completed the exam, you receive your results right away if you took a computer test or within 48 hours for a paper test. Your chosen schools receive your scores automatically as soon as they're available. These first three score reports are included for free with your exam fee. If you'd like to send score to more schools, you can do so through your ATI account for a fee of $27 per school.
You may be able to take the test again if you don't get the score you want the first time, but that all depends on which schools you're applying to. Some only allow you to take the test once per admissions cycle. Others may give you two or more attempts. Check with your school to see what their requirements are. ATI only enables you to take the test twice per year, however, so you should plan accordingly.
The TEAS is less forgiving than many other standardized tests. You can't cancel your scores and there's no way to hide a bad score on your transcript. This won't be a problem if you study hard before the exam. Make sure you know the material well and that you're confident in your ability to meet your desired score before you register. If you're already on your second attempt, look back at your score report from your first test and focus on the areas you need to improve. Take your time before attempting the test again. Remember, two attempts may be all you're allowed.
---
The Cheap TEAS Question Bank Option
Kaplan is your best choice for a cheap and easy TEAS prep question bank.
The Other 3 TEAS Prep Courses We Reviewed
MathHelp.com: We couldn't recommend MathHelp.com because it only covers the Mathematics portion of the TEAS exam and it hasn't updated its program to reflect the new TEAS VI guidelines released in 2016.
Bryce Welker is an active speaker, blogger, and regular contributor to Forbes, Inc.com, and Business.com where he shares his knowledge to help others boost their careers.  Bryce is the founder of more than 20 test prep websites that help students and professionals pass their certification exams.