Covid-19 update: most testing companies have stopped in person tutoring and classes. All of our recommendations have digital preparation options. If you are looking for in person test prep, we suggest you speak directly with each company for more information.
The first step toward a rewarding nursing career is passing the National Council Licensing Examination (NCLEX). This comprehensive licensing exam measures your knowledge of anatomy, medicine and clinical reasoning skills, all of which are critical to operating successfully in this field. You can't practice as a nurse without a license, so it's important to take the NCLEX seriously and prepare well. We've put together this guide to the best NCLEX prep courses to help get you started on that journey. If you're preparing for nursing school, the TEAS exam may be more appropriate.
Our research team analyzed 16 of the most popular NCLEX prep courses to come up with our list of finalists. In the interest of making our reviews accessible to everyone, we only looked at online courses that you can attend from anywhere. Each one was evaluated on its availability, comprehensiveness, study materials and student support.
We also spoke to former students of each course to learn what they had to say about their experiences. Emily, graduated from Edgewood College in May and took the NCLEX on June 25. She ended up using UWorld, which didn't make our top list after all of our analysis, but it worked for her. She passed, and is starting her first nursing job this fall!
Of the 16 companies we reviewed, five prep course companies rose above the rest. Kaplan NCLEX was our favorite. Its unique approach focuses on strategies and critical reasoning skills that teach you how to approach certain questions. You may prefer one of our other finalists, however, so we recommend checking out all of our reviews to ensure you find the prep course that's right for you.
5 Best NCLEX Prep Courses Worth Considering
Our five finalists are listed below as well as the other 11 NCLEX prep courses we didn't choose. Click on the links to learn more about each company's available courses and to see what we had to say about our top five.
1. EduMind NCLEX Review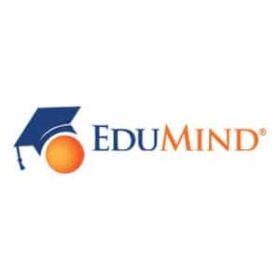 Best overall NCLEX prep course.
EduMind is an online educator with courses that have helped thousands of students prepare for some of the most demanding and high-skill trades, such as professional engineering and land surveying. Their recently launched nursing curriculum is a continuation of their commitment to delivering high-quality study materials that allow students to study at home without sacrificing the personal touch of an in-person instructor.
Some of the features included with EduMind's NCLEX course are:
Live classes on weekdays or weekends
Instructor led lectures with student Q&A sessions
Online Study Hub and Practice Portal
Flash Cards and Practice Questions
OnDemand option with monthly subscription
Free repeat registration
EduMind Pros and Cons
Flexible Scheduling: EduMind offers a few different packages that can meet a wide range of student needs. Depending on your availability, you can schedule live classes during the weekend or on weekdays. And with multiple start dates, it's not a big hassle to enroll in classes at any point during the year.
Versatile Formats: If you're unable to set aside the time for weekly lectures, you can also take EduMind's NCLEX course On Demand and work through the included study materials at your own pace. This includes all of the same practice questions, flashcards, and interactive online course materials included with the live packages.
Affordable: Thanks to monthly subscription prices for their OnDemand courses, you don't have to pay for any more access than you plan on using when working through EduMind's courses. Of course, we recommend taking advantage of their 4-month bundle to save some money if you plan on devoting that much time to your NCLEX prep.
Personalized Instruction: EduMind offers a personal touch in most of their online NCLEX test prep resources. If you're enrolled in a live class, you can reach out to your instructor for instant answers to your questions, and OnDemand students can take advantage of personalized study schedules. This way, you don't have to worry about working through a generic "one-size-fits-all" curriculum!
Bottom Line: Choose EduMind if you want a flexible and highly personalized online learning experience. They're great for live instruction, but you can also get a lot of value out of their premium OnDemand packages.
---
2. Kaplan Test Prep NCLEX Review

Best for test-taking strategies.
Kaplan NCLEX's NCLEX courses center on developing the critical thinking skills necessary to succeed on the exam and as a nurse. Concepts are studied in context to strengthen your understanding, and there are plenty of practice questions to help you gauge how you're doing. Kaplan's three Adaptive Practice Tests provide the most realistic exam practice and performance reports to direct your focus. Throughout the course, you learn strategies for how to approach certain question types. Some students have complained that these are confusing, though it appears to be a matter of individual preference as others have said they are very helpful.
What to Expect
Kaplan's live NCLEX courses include 21 hours of classroom instruction spread out over four days. Classes are available during the week and on weekends, so you can choose the schedule that works best for you. Classes run from three to six hours per day and you can view full course syllabi online. If you can't set aside that kind of time each day, you may prefer Kaplan's self-paced course. This covers the same material through a series of over 300 online videos that you can watch at your own pace. These videos are also available for live course students to view through their online account.
Students of all courses can test their understanding of the material covered in class with practice questions and adaptive tests. The question bank contains over 1,600 questions sorted by category, so you can choose to mix it up or focus on a single topic if you'd like. Kaplan tracks your answers and provides detailed feedback on why choices are either right or wrong. When you feel you've gotten a handle on the content, test yourself with three computer-adaptive practice tests that simulate the real exam. Unfortunately, these tests are only available to RN students, though aspiring LPNs can still study with the question bank. Practice tests and question banks can also be purchased separately if you're not interested in a complete course.
One of the core components of Kaplan's program is its Decision Tree method. This teaches you strategies to help you approach difficult NCLEX questions and narrow down the answer choices. Student response to these strategies is mixed, with some saying they're very helpful and others saying they make things more confusing. If you're unsure if it's for you, check out some sample lectures on the company website and see what you think, or just sign up for a course. Kaplan offers a Pass Guarantee that promises either a full refund or a free three-month course extension if you fail your NCLEX after completing Kaplan's guarantee requirements.
Kaplan Test Prep NCLEX Details
| Course | Price |
| --- | --- |
| Adaptive Practice Test | $99.00 |
| Adaptive Practice Test + QBank | $159.00 |
| Self-Paced | $299.00 |
| Live Online | $499.00 |
| In Person | $499.00 |
---
3. BoardVitals NCLEX Review

Best for flexible scheduling.
BoardVitals offers a wide range of study materials for aspiring professionals in the healthcare industry, including two sets of fully-featured online review courses for the NCLEX-PN and NCLEX-RN exams. These courses can be purchased in short or long access periods, which makes it a great resource if you want to save time and money preparing for either test.
What to Expect
Nursing students who enroll in BoardVitals can access over 1,600 practice questions in their NCLEX-PN course and over 3,5000 questions in their NCLEX-RN course. All of these questions are presented with detailed explanations that clearly explain the rationale behind the correct answers. However, you're also able to easily contact a subject matter expert to get more clarification on a specific subject thanks to the included Ask a Clinician Feature.
In addition to drilling a few practice questions on your own, BoardVitals allows you to set up realistic exam simulations with their computer adaptive practice exams. These tests will adjust on the fly to your current knowledge and aptitude to ensure you're constantly being challenged in a way that will improve your exam performance. These materials are also fully available on mobile and tablet devices, so you have no excuse to stop studying if you're away from the computer for a long period of time throughout the day.
Whether you plan to cram for the exam over one month or want to take your time over a few months, BoardVitals offers reasonable pricing schemes to prevent you from wasting any money on unused resources. They also offer a free trial that shows some of their questions and answer explanations, which is a great way to see if this course has the right material to help you succeed in your career endeavors.
BoardVitals NCLEX Details
| Course | Price |
| --- | --- |
| NCLEX-PN Cram - 1 Month Access | $59.00 |
| NCLEX-RN Cram - 1 Month Access | $89.00 |
| NCLEX-PN Prepare - 3 Months Access | $89.00 |
| NCLEX-RN Prepare - 3 Months Access | $109.00 |
| NCLEX-PN Master - 6 Months Access | $109.00 |
| NCLEX-RN Master - 6 Months Access | $139.00 |
---
4. The Princeton Review NCLEX Review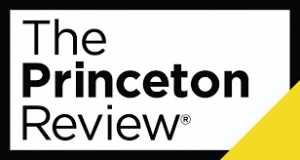 Best for progress tracking.
The Princeton Review is a well-known online education company, although they aren't actually affiliated with the Ivy League school. Instead, this company offers higher education for students in a wide range of professional trades and university admissions programs. And while their NCLEX catalog is limited to RN, they still offer some intriguing features worth your consideration.
What to Expect
You can enroll in a NCLEX-RN question bank for one year with this course. Doing so will provide you with access to well over 3,000 practice questions complete with detailed answer explanations written by a highly qualified team of experts. Seriously, these teachers are the real deal; they have over 100 years of cumulative professional experience and all hold either a Master's or Doctorate in their respective fields.
However, the best feature provided by this educational package is the full score report that fills out as you answer practice questions. With detailed information covering your strengths and weaknesses, this will illustrate which sections you need to spend more time studying and which ones you sufficiently understand. Feel free to access this on a tablet, smartphone, or computer without any loss of quality or functionality.
Unfortunately, that's about all The Princeton Review has to offer: practice questions and answer explanations. If you want video lectures, flashcards, or audio content, you'll have to look elsewhere. What's even more disappointing is that they only offer content for NCLEX-RN, with no resources if you're interested in NCLEX-PN. Still, this is a highly affordable and frequently discounted study resource that may be a great fit if you have reasonable expectations.
5. Hurst Review NCLEX Review
Best for content review.
Hurst Review has consistently received positive feedback from students for its detailed coverage of NCLEX content and its engaging lecture style. It's a good fit if you've been out of school for a while and need to brush up on key medical concepts. You can test your knowledge with quizzes, flashcards and practice tests, though Hurst's aren't as impressive as some of its competitors. The practice tests aren't adaptive and they're always 125 questions long, so they may not give you the best indication of how you'll do on the real NCLEX.
What to Expect
Hurst Review offers in-person courses in select cities as well as live online and self-paced courses for students who cannot attend an in-person class. In-person courses run for eight hours a day for three days while live online courses are spread out over four days with five hours of instruction each day. You get 14 days' online access to the core content lectures in case you miss one or want to review a concept. In-person courses also give you the option to attend an unlimited number of live review sessions within your nine-month subscription, so this is the way to go if you prefer learning in an interactive environment.
All courses, including the self-paced Hurst Now, come with a digital or print workbook and nine months' access to the online study materials. These include specialty lectures on maternity nursing, pediatrics, oncology and management and delegation, plus practice questions and tests. You can build custom quizzes to home in on troublesome subjects or choose questions at random. The RN courses contain four NCLEX practice tests while the PN courses have three. These tests can give you some sense for the exam format and time constraints, but they don't adapt like the real exam, so your scores may not be completely accurate.
You can reach out to your instructors in or out of class if you're struggling with the material. You can also sign up for an Elevate course. This is meant to serve as a companion to the Hurst NCLEX review courses, but it can be purchased as a standalone product. It covers the major content areas in a series of 15 seminars that can be viewed through your online account. This short course doesn't come with Hurst's money-back guarantee, though. If you're interested in this, you should opt for one of the core review courses.
Hurst Review NCLEX Details
| Course | Price |
| --- | --- |
| Elevate Course | $99.00 |
| Hurst Now PN Review Course | $275.00 |
| Hurst Live PN Review Course | $325.00 |
| Hurst N-Stream PN Review Course | $325.00 |
| Hurst Now RN Review Course | $325.00 |
| Hurst Live RN Review Course | $425.00 |
| Hurst N-Stream RN Review Course | $425.00 |
---
6. NCSBN Learning Extension Review
Best for realistic practice questions.
The National Council of State Boards of Nursing (NCSBN) creates the NCLEX, so its study materials are always perfectly tailored to the newest exam standards. There's no better place for practice questions because you can trust that they're similar in difficulty and style to what will appear on the real exam. Unfortunately, there are no full-length practice tests, but there are over 30 quizzes and 1,300 practice questions to work with. This is a self-paced course, so it's not the right choice if you're looking for interactivity.
What to Expect
Choose from a three-, five-, eight- or 15-week subscription. Each plan comes with its own study schedule to keep you on track, and you can view these schedules and the whole course syllabus before you sign up to make sure it's right for you. All plans begin with a 100-question pretest to assess what you already know. Then, you proceed through the lessons, taking quizzes and post-tests after each one. Prepare to do a lot of reading because, unlike our other finalists, these lessons are all text-based.
The lessons are supplemented with images, sounds and ECG strips, plus over 1,300 practice questions, including alternate item types. You can use these to put together your own practice exams or to target a subject or item type that you're struggling with. The course also comes with access to outside resources like the Merriam-Webster Medical Dictionary and the Epocrates Online Rx Reference. All of these materials are available through your mobile web browser for studying on the go, but there are no dedicated mobile apps.
NCSBN hosts a Student Connection forum where you can share study tips with other students and form study groups to help keep each other motivated. There's also an Ask the Instructor option if you run into any problems. Instructors are available to help from 9am to 5pm Central Time Monday through Thursday. You usually receive a response on the same day you ask the question, but depending on the complexity of the question and when you post it, you may have to wait a day or two for a response.
NCSBN Learning Extension Details
| Course | Price |
| --- | --- |
| Three-Week Subscription | $50.00 |
| Five-Week Subscription | $70.00 |
| Eight-Week Subscription | $100.00 |
| 15-Week Subscription | $160.00 |
---
7. NRSNG Academy Review
Best for flexibility.
NRSNG Academy's gives self-driven learners the opportunity to study their way — whatever that may be. You can learn from videos, audio recordings, text lessons and case studies. Then, reinforce that knowledge with flashcards, subject quizzes and full-length, computer-adaptive practice tests. This is the most expensive self-paced course on our list, but you can spread your payments out over nine months. If you'd rather, you can purchase specific sections individually so you only pay for what you need. All materials are accessible from your computer or mobile web browser for studying on the go. The only downside is there's no student support outside of a private Facebook group.
What to Expect
NRSNG Academy breaks its NCLEX-RN program down into 10 unique courses, five of which can be purchased individually. Each course contains between 23 and 86 lessons, and you can view the course outlines and some of the sample lectures for free on the company website. Courses contains video, text and audio lessons, plus patient stories and case studies to put the concepts in a real-world context. When you're finished with each section, you can review with cheat sheets and subject quizzes. There's no designated order for you to complete the program, so you can either make one yourself or skip around between the courses as you choose.
The SIMCLEX exam simulator is NRSNG Academy's most impressive resource. It contains anywhere from 75 to 265 questions and adapts to your level of knowledge, just like the real NCLEX. Best of all, you can use this tool as many times as you want and you'll always be presented with new questions. You can try the question bank for more focused practice. It contains over 3,500 practice questions broken down by category, so you can target the areas where you're having trouble. You receive grades in each category as well as an overall grade and a global rank to give you some idea of where you stand compared to other students in the program. The question banks can only be purchased as part of the NRSNG Academy program, but the SIMCLEX tool can be bought separately if you're not interested in a full course.
When you sign up for the NRSNG Academy program, you're automatically added to the NRSNG Academy private Facebook group. You can chat with other students here and ask questions about material you don't understand. Beyond that, however, there is no way to speak to trained nurses if you run into questions. This shouldn't be a problem for most people, though. NRSNG Academy has plenty of supplemental materials on its website, including free podcasts and study guides, and its program comes with an unprecedented 200% Passing Guarantee. If you complete all course materials but don't pass your NCLEX, NRSNG Academy will pay you double your money back, no questions asked.
NRSNG Academy Details
| Course | Price |
| --- | --- |
| EKG Interpretation Course | $19.97 |
| Med-Surg Review Course | $24.97 |
| NCLEX Cardiac Essentials Course | $29.00 |
| Lab Values Course | $59.00 |
| MedMaster Course | $59.00 |
| SIMCLEX | $99.00 |
| NRSNG Academy Course | $441.00 ($49/month for 9 months) |
---
8. Khan Academy Review

Best for free NCLEX prep.
Khan Academy's NCLEX-RN course isn't as full-featured as our other finalists, but it holds one distinct advantage — it's free. If you don't want to invest in a pricey prep course, this is the program for you. It constantly assesses how well you know the material and makes suggestions on which topics to study next. The course is taught through a series of short online videos that are accessible from your computer or through the company's iOS and Android mobile apps. There are no instructors standing by to help if you get stuck, however, so it's not a good fit if you struggle with learning on your own.
What to Expect
You start out by taking a unit test that assesses how well you already know the NCLEX material. Khan Academy analyzes this data and builds a personalized study plan just for you. As you proceed through the course, you can take more short quizzes and these will also affect the recommendations you receive. This is a great option if you don't have a lot of time to study because it keeps you focused on the material that's most valuable to you. Of course, you don't have to follow the study plan if you don't want to. The course is set up in a suggested order and you can follow this or skip around. Your online account keeps track of which lessons you've already done so you don't miss any.
Lessons are taught through a series of bite-size video lessons, usually 10 minutes or less. Each section is broken down into several subsections containing a handful of videos, so it's ideal for short study sessions. There is the occasional text lesson as well, but there's very little reading here compared to our other finalists. Unfortunately, that also means there are no study guides, so you may want to take some notes as you go along.
Khan Academy is also missing full-length practice tests and any form of student support. You can leave comments and questions on the video lesson page, but there's no guarantee you'll get a response. If this concerns you, you may want to go with one of our other finalists, like Kaplan or Hurst, that offer live courses and out-of-class online support to their students.
Khan Academy Details
| Course | Price |
| --- | --- |
| NCLEX-RN Prep Course | Free |
---
The Most Important Features: Access, Comprehensiveness, Resources and Student Support
We looked at dozens of key features when comparing NCLEX prep courses. They fell into four main categories: access, comprehensiveness, resources and student support.
Access
All of our finalists offer online courses, either live or self-paced, that can be accessed from anywhere with an internet connection. A few companies, including Kaplan and Hurst Review, teach live in-person classes in select cities as well. We didn't fault companies for only offering a single course format, but we preferred those that give you a choice in how you want to learn. Mobile-friendly tools were also a plus because they enable you to take your studying on the go, but dedicated mobile apps are uncommon in this industry.
Comprehensiveness
Next, we looked at how well each company covered the material on the NCLEX. All of our top picks fared well in this area, but Kaplan and Hurst Review stood above from the rest. Hurst Review, in particular, received high praise from its students for its detailed review of the exam content and engaging lectures. Two of our finalists — NRSNG Academy and Khan Academy — only offer programs for RNs, while the other three offer separate courses for LPNs and RNs.
Resources
We also reviewed the physical and online study materials that come with the course. These include workbooks, flashcards, on-demand videos and practice questions. The best NCLEX prep courses also include full-length, computer-adaptive practice tests to give you a sense of how the exam works and how close you are to passing. NRSNG Academy stood out here with a computer-adaptive test that mimics the real exam format and an unlimited number of attempts. It also offers a separate question bank, section quizzes and flashcards for reviewing material.
Student Support
Students should be able to reach out to trained instructors if they run into questions while going through the NCLEX prep course material. Live course students have some opportunity for interaction during classes, but the best prep courses also provide some means of support outside of the classroom. Often, this is limited to email or a message board; however, some companies may give you a phone number to call if you require immediate assistance.
A Word on Pass Guarantees
Some NCLEX prep companies demonstrate their support by promising a money-back guarantee to students who don't pass the exam after completing one of their courses. NRSNG Academy takes this a step further and offers a 200% Passing Guarantee, which promises a full refund of your money, plus an additional $441 if you fail. These guarantees can be reassuring, but you should read the fine print before signing up. Most have a set of requirements (attending all class sessions, submitting failing score report, etc.) that you must meet before you can take advantage of the guarantee.
---
Choosing the Right NCLEX Course Delivery Type for You
The best NCLEX prep course for you depends on your budget, schedule and learning style. We've outlined the three main course types below in order from least expensive to most expensive.
Self-Paced: You purchase the study materials and review them at your own pace.
Live Online: You learn from a remote instructor in a virtual classroom setting.
Live In-Person: You travel to a physical classroom and learn alongside fellow NCLEX students.
Self-Paced
Pros:
Most affordable
Study when you want
Cramming is possible
Cons:
Self-discipline required
Little to no customization
Limited student support
Who It's Best For
A self-paced course works well for students whose schedules don't permit them to attend a live class. It's also a good choice for independent learners who like being able to go through the material at their own pace.
Live Online
Pros:
Attend from anywhere
More personalized instruction
Clear structure
Cons:
Not as interactive as in-person courses
Potential for technical problems
Who It's Best For
A live online course is ideal for students who prefer learning from an instructor but don't live near a company's in-person locations.
Live In-Person
Pros:
No distractions from studying
Familiar classroom environment
Interaction with teacher and students
Cons:
Requires travel
Less schedule flexibility
More expensive than online courses
Who It's Best For
A live in-person course is a good choice if you live in an area where this is an option and you prefer learning in a familiar classroom environment. It's also a good fit if you enjoy a lot of interactivity in your classes.
---
Frequently Asked Questions About the NCLEX
We asked nurses what questions they had about the NCLEX prior to taking it. Some of the most common ones are listed below. If there's anything else you'd like us to answer, feel free to reach out and let us know.
How do I register for the NCLEX?
The first step is to make sure you qualify to take the exam. Each State Board of Nursing has its own requirements that students must meet before they're eligible to take the NCLEX. Usually, this includes paying the appropriate fees and providing proof of graduation from a state-approved nursing school. Once you've done this, you can submit your application form to the board. It will send you an Authorization to Test (ATT). You don't need this to sign up for the NCLEX, but you will need to present it to the testing administrator in order to sit for the exam. You must take the exam within one year of receiving this authorization or else you will need to resubmit your application.
Pearson VUE administers the NCLEX, so locate the nearest testing facility to you. There are no set testing dates, so you can choose a day that fits in with your schedule. You should block off at least six hours for the exam, though it may not take you that long. It's recommended that you register for the test online, but you can do so by phone as well. You must pay the $200 exam registration fee to secure your place. You can go back and change or cancel your exam through your online account at any time up until your exam date.
When you arrive on test day, you must bring a valid, government-issued photo ID with you. Present this to the test administrator along with your ATT. The administrator will take a photo of you and scan your fingerprints for additional security. You aren't permitted to bring anything into the testing room and you will have to turn out your pockets each time you enter. There are lockers where you can store your belongings during the exam, but you can't access them until it's over. For a full list of test-day procedures, contact Pearson VUE.
How much time should I spend studying for the NCLEX?
This depends on several factors, including how well you already know the material, your timeline and your schedule.
Strengths and Weaknesses
Take a practice test before you begin studying, preferably a computer-adaptive one if you can. Check your results and see how close you are to passing. If you have a lot of improving to do, you'll want to dedicate more time to studying than someone who's already scoring high. Look at which types of questions you did the worst on and spend some extra time reviewing these concepts. Keep taking practice tests throughout your exam prep to see how you're progressing and continue making adjustments based on your results.
Your Timeline
You don't want to rush into your NCLEX when you're not adequately prepared. Most experts recommend at least two to three months of studying prior to taking the exam. You may need more or less time than this depending on how well you already know the material. Keep in mind that your Authorization to Test is only valid for a short time — usually three months — and if you don't use it before it expires, you'll have to reapply to your State Board of Nursing. That's why it's best to wait to apply for your ATT until you're nearly ready to take the exam.
Your Schedule
Some students may be able to dedicate full days to studying while others have to juggle work, family and other commitments. Try to carve out some regular study time at least a few days per week even if the sessions aren't very long. If you sign up for a live prep course, a schedule will be provided to you. Self-paced courses may also provide a schedule or they may leave that up to you. Decide on your exam date and then work backward from there to build a study plan that you feel comfortable with. Give yourself a little leeway in case events come up that derail your studies.
How is the NCLEX formatted?
The NCLEX is one of a growing number of computer-adaptive tests designed to provide a more accurate measure of knowledge than a standard pen-and-paper test. You start with a baseline question and whether you get it right or wrong determines the difficulty of the next question. The computer continually adjusts the difficulty up or down to get a precise measure of how much you know. Point value varies by question, so there's no way to judge how you did by the number of questions you got right.
The exam consists of anywhere from 75 to 265 questions. The computer keeps testing you until it feels 95 percent confident that your abilities are clearly above or below the passing level. You have up to six hours to complete the exam, but you may not need the entire time. Most questions are multiple choice, but you'll see some fill-in-the-blank, ordered response and hotspot items as well. There are also a handful of pretest questions — unscored items included to assess the difficulty and fairness of the questions. You won't know which questions are unscored, however, so it's best to treat them all as if they were going to count.
Questions cover all aspects of nursing from anatomy to pharmacology to patient education. There are four main content categories — Safe and Effective Care Environment, Health Promotion and Maintenance, Psychosocial Integrity and Physiological Integrity. Within each category, there are a number of subcategories that dig deeper into the specific skills and knowledge that practicing nurses must have. The categories ensure a consistent percentage of questions about each topic on the exam, but they are not broken down into separate sections, so expect a mix of all of them. You can learn more about which topics are covered on the NCLEX by checking out the latest test plan.
What if I fail the NCLEX?
According to the NCSBN, about 15 percent of test takers fail the NCLEX the first time. If you're one of them, there's no need to worry. You can always try again. The NCSBN enables you to take the exam up to eight times per year, though you must wait a minimum of 45 days between attempts. Use this time to review the topics you did poorly on.
You'll receive a Candidate Performance Report that shows how you did in each category. You're given a ranking of Above, Near or Below the Passing Standard for each one. It's a good idea to review all sections even if you passed them the first time, but you should spend most of your time on improving your weak areas. If you didn't take an NCLEX prep course the first time, you may want to consider doing so before you take the test again.
You will need to reapply to your State Board of Nursing for a new Authorization to Test before you can take the exam again. Unfortunately, this means you'll have to pay your fees a second time. It can take a few weeks to receive your ATT, so you should reapply right away if you plan on retaking your test as soon as you are eligible.
Do I need to retake the NCLEX if I move to another state?
No. In most cases, provided your nursing license is active, all you have to do is apply to your new state's Board of Nursing. You'll need to pay the appropriate fees and submit proof of your valid nursing license from your home state. It's best to do this right away as it can take over a month to receive your new license. You should also notify your former state that you are no longer a resident.
As of July 2017, 26 states have now enacted the Enhanced Nurse Licensure Compact (eNLC). This license is good in all states that participate in the program, so if you're moving from one eNLC state to another, you won't need to apply for a new license to practice there. The eNLC is currently available in the following states:
Arizona
Arkansas
Delaware
Florida
Georgia
Idaho
Iowa
Kentucky
Maine
Maryland
Mississippi
Missouri
Montana
Nebraska
New Hampshire
North Carolina
North Dakota
Oklahoma
South Carolina
South Dakota
Tennessee
Texas
Utah
Virginia
West Virginia
Wyoming
If you are moving from a non-eNLC state to an eNLC state or vice versa, you must apply for a license in your new state of residence. There is no way to obtain an eNLC license unless you originally tested in an eNLC state, though. Instead, you'll be granted a standard license that's only good in the state it was issued in. If you have any questions about nurse licensing, reach out to your state Board of Nursing for more information.
---
The Other 11 NCLEX Prep Courses We Reviewed
Bryce Welker is an active speaker, blogger, and regular contributor to Forbes, Inc.com, and Business.com where he shares his knowledge to help others boost their careers.  Bryce is the founder of more than 20 test prep websites that help students and professionals pass their certification exams.