Our Verdict – Best Real Estate Exam Prep Course
Our verdict on the best real estate exam prep course goes to Colibri Real Estate. With consistently high pass rates, their exam preparation program has proven to be effective in helping students succeed. Many aspiring real estate professionals have passed their exams with the support and resources provided by Colibri Real Estate.
Unleash your passion for real estate and unlock the door to your dream career! But before you can start opening doors for others, you'll need to conquer the real estate exam. Don't fret, we've got you covered with our guide to the 3 best real estate exam prep courses.
Get ready to dive into a world of comprehensive study materials, expert instruction, and proven results that will have you acing the exam with confidence. Whether you're a seasoned pro or just starting out, these courses will set you on the path to success. Let's make your real estate dreams a reality!
Our research team looked at several major real estate exam prep companies that offered courses across the nation to help you prepare for a real estate license exam.
Our first step was to rate them based on availability, comprehensiveness, and effectiveness. Then, we checked out what former students and industry experts had to say about the programs. That narrowed our field to our six finalists.
We dug deeper into these, exploring the course materials, instructor support, and any guarantees the company offered, to come up with our final best real estate exam prep ranking.
Comparison of Best Real Estate Exam Prep Courses
Our top six picks for real estate professionals are listed below, as are the other companies we considered. Click on the links to learn more about each one and to view the available courses on the companies' websites.
Best Real Estate Prep Courses
1. Colibri Real Estate Review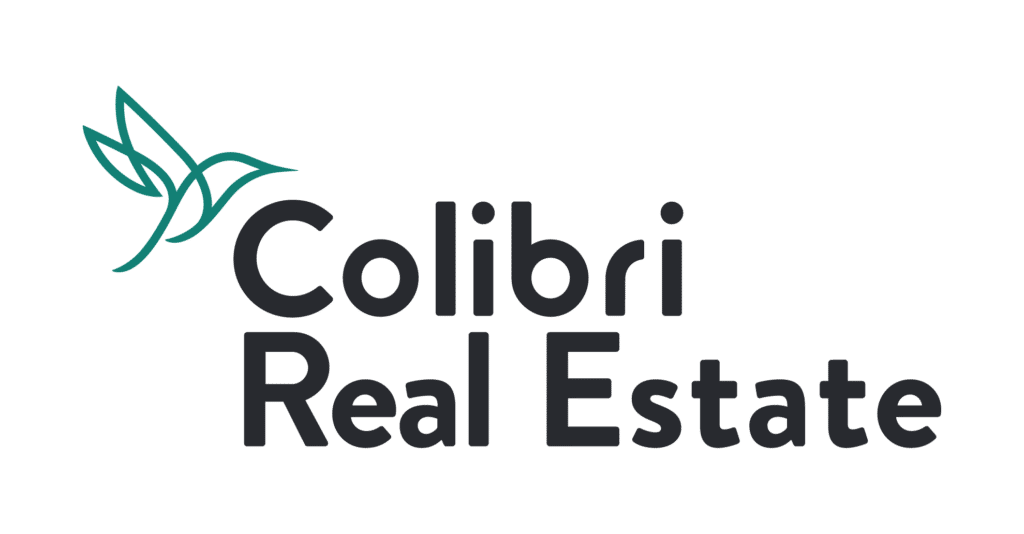 Best Real Estate Online Course for Widespread Coverage
Colibri Real Estate, formally known as Real Estate Express, provides pre-licensure real estate courses in 25 states nationwide.
Colibri Real Estate takes the top spot as the ultimate choice for real estate exam prep courses. With their comprehensive curriculum and innovative learning approach, they go above and beyond to ensure your success.
Their engaging and interactive study materials make learning enjoyable, while their experienced instructors provide personalized guidance and support. Colibri Real Estate's high pass rates and glowing student testimonials speak to the effectiveness of its program.
What to Expect
Colibri Real Estate's course materials are all available online, so you can learn at your own pace from anywhere there's an internet connection. There are four-course levels to choose from, though they may not all be available in your state. All of them include an e-textbook, a real estate math supplement, exam prep videos and access to 24/7 assistance through the student forum and email.
Every package covers the full educational requirements for your state, and some break these down into several sections of exam prep materials that you can purchase individually. A few state courses, including California's, even give you a choice of electives as well.
Students enrolled in the higher level plans at this online real estate school get all of this, plus live Q&A sections with trained instructors and the Pass or Don't Pay Guarantee. If you complete the course with an 80 percent or better on your final exam but you fail the state exam, you will get a full refund.
Other Pros to Colibri Real Estate Exam Prep
Advanced Pro members also receive a free one-year membership to CE PLUS, Colibri Real Estate's sister site. Here, a licensed real estate agent can take professional development courses, attend webinars, and learn new skills to help boost your real estate sales. These continuing education courses are really beneficial to those who have already passed the real estate licensing exam but want to continue growing in the field.
States Served
Colibri Real Estate provides real estate sales agent courses in the 25 states listed below. Real estate broker exam prep courses are also available in the states marked with an asterisk (*).
Alabama
Arkansas
California*
Colorado
Florida*
Georgia*
Illinois*
Indiana
Iowa
Kansas
Kentucky
Louisiana
Michigan
Minnesota
Mississippi
Missouri*
Montana
Nevada
New York*
Oklahoma
Pennsylvania
Tennessee
Texas
Virginia
Washington
Pros of Colibri Real Estate Exam Prep Program
Interactive Learning Approach: The company employs an interactive learning approach, making the study process engaging and enjoyable. Through interactive exercises, quizzes, and simulations, students can actively participate and apply their knowledge in real-world scenarios.
Experienced Instructors: Colibri Real Estate has a team of experienced instructors for their online courses. provide personalized guidance and support throughout the course. These instructors (continuing education classes) and otherwise are available to answer questions, clarify doubts, and offer valuable insights based on their industry expertise.
High Pass Rates: The company's exam prep course boasts high pass rates, indicating the effectiveness of their exam preparation program. Many students have successfully passed their real estate exams with the help of Colibri Real Estate's resources and support.
Bottom Line: Colibri Real Estate offers a comprehensive curriculum, interactive learning approach, experienced instructors, and high success rates, making it a top choice for real estate exam prep. There are few cons to speak of when it comes to Colibri, so if you're thinking about enrolling, don't waste any more time reading.
| Course | Price |
| --- | --- |
| Exam Prep Master | $69.00 |
| Get Started | $79.20 - $479.20 |
| Exam Advantage | $103.20 - $519.20 |
| Competitive Edge | $159.20 - $567.20 |
| Advanced Pro | $263.20 - $615.20 |
| Broker Get Started | $119.20 - $251.20 |
| Broker Competitive Edge | $318.40 |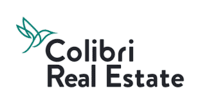 Colibri Real Estate: $205 Off Ultimate Learning Course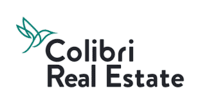 Colibri Real Estate: $182 Off Ultimate Learning Course
Last Used: 46 minutes ago
View More
---
2. Aceable Agent Real Estate Education Review

Best Real Estate Test Prep for Self Study
Aceable Agent provides a wide range of self study materials for their customers to prepare for their actual real estate exam. This includes video lectures, audio lectures, and over 2000 practice questions. Studying with a blend of materials helps keep you engaged as you learn.
What to Expect
All 63 required learning hours are included in this prep course. Most of your studying will be done via video lessons and self study materials. After each lesson you'll also have the chance to complete a series of practice problems . Doing so is a great way to see how well you've understood what you've learned. That information can then be used down the line when you're doing a final review (practice tests) of everything you need to know.
Of course, there's more to this program than just self study. Students interested in live learning have the option of paying for webinars and weekly tutoring. Attending these lessons gives you a chance to interact with your teachers and ask questions as you work through the materials. Plus, each tutoring session is a valuable resource that can help you shore up the weaker areas of your real estate knowledge, making it one of the best exam prep course options for those looking for prep for real estate license exams,
Aceable Agent provides educational courses for the following states; states that also include broker courses are marked with asterisks.
States Served
Aceable Agent provides educational courses for the following states; states that also include broker courses are marked with asterisks.
Arizona
California
Colorado*
Florida
Georgia
Michigan
New York
Pennsylvania
South Carolina
Tennessee
Texas
Virginia
Washington
Audio Content: Because Aceable Agent offers audio lessons as part of their most popular prep courses, you can easily study while multitasking. This is an extremely effective method of preparing for any exam, especially if you spend a lot of time commuting and want something to occupy your mind while you travel.
Affordable: When you compare the cost of Aceable Agent to an in-person course or private tutor, you can see a substantial price difference. This means you can save a significant amount on your education spending by using one of these courses to prepare.
Unfortunately, Aceable Agent doesn't provide educational courses for all 50 states. Instead, you're limited to the 13 states listed above.
Bottom Line: Aceable Agent offers comprehensive self-study real estate test prep courses, including video and audio lectures as well as practice questions, making it an engaging option for those preparing for their real estate exams. While their courses are affordable and offer convenient audio content, their availability is limited to a select number of states.
Aceable Agent Details
| Course | Price |
| --- | --- |
| Aceable Agent - The Essentials | $100.00 |
| Aceable Agent - Ace The Exam | $196.00 |
| Aceable Agent - Ultimate Interactive | $342.00 |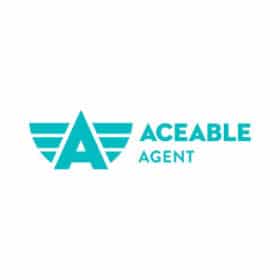 Up to 30% Savings on Aceable Agent Exam Packages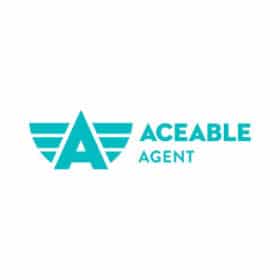 $128 Off on Aceable Agent Premium Exam Packages
3. PrepAgent Real Estate Education Review

Best Online Real Estate Prep Course for Webinars
PrepAgent's main draw is the inclusion of hundreds of webinars. These are available both live and on demand. In fact, every live webinar is recorded and made on demand immediately after it ends. Doing so ensures that you never have to miss out on any content. Each webinar is delivered by an experienced real estate professional, so they're able to use examples from their work to make the learning process easier.
What to Expect
Webinars aren't the only things PrepAgent has to offer. They also have dozens of well-designed video lessons. Each of these is animated in an engaging visual style, which is a great tool for teaching since it can be used to break down concepts and problems on screen. Watching these is a great way to learn how to apply the concepts you need to know for the licensing exam.
Anyone interested in slightly more hands-off lessons can listen to audio lectures included with the real estate exam prep course. These are excellent to use when multitasking. Plenty of people enjoy listening to these while driving or working out. As a result, these tend to reinforce the knowledge you've gained through other study methods. Plus, they can be paired with boring tasks to make them more interesting.
Course content covers both national and state-specific knowledge. A healthy blend of both types of knowledge tends to make you a more successful real estate agent. PrepAgent understands this and wants you to be as successful as possible.
States Served
PrepAgent offers real estate education and broker courses for all 50 states and DC.
Video Lessons: The best part of this course is its video component. Over 75 videos are included with PrepAgent; these go into detail about specific concepts with the aid of animated visuals that help to further illustrate each point.
Customer Service: If you run into any issues or have any nagging questions while working with PrepAgent, they have a fantastic support team. They can be reached on the phone during the week and over email on the weekends; this is one of the least frustrating online support services I've had to use.
Access Period: When considering the price differences for a week of access vs. a month of access vs. a year of access, it's impossible to justify enrolling in the 1-week package. For that reason, you should only consider this course if you're willing to devote a month or more to your studies.
Bottom Line: PrepAgent offers the best online real estate prep course for webinars, providing a wide range of engaging video lessons, audio lectures, and hundreds of live and on-demand webinars delivered by experienced professionals. While their customer service is commendable, it's important to commit to a longer access period to fully benefit from the course.
PrepAgent Details
| Course | Price |
| --- | --- |
| PrepAgent Basic - One Week of Access | $59.00 |
| PrepAgent Deluxe - One Month of Access | $79.00 |
| PrepAgent Premium - One Year of Access | $99.00 |
4. CE Shop

Best for Fast Learning
CE Shop advertises that their course can be finished as quickly as 2 weeks for those hoping to start their career early. This assumes that you treat your course as a 40-hour work week, so that might not be realistic for anyone with other work responsibilities. Still, the course can be as short or as long as you want it to be.
What to Expect
Most of the materials in this course can be downloaded and viewed offline. As a result, you can easily learn what you need to know without being stuck in front of a screen for hours every day. Instead, you can take your learning on the go and work through the course whenever you have some free time during the day. Doing so creates a less stressful study experience. This is something that is lacking in other online real estate schools.
You can also set up a custom study schedule whenever you like. Simply input what dates and times you're free during the week, and CE Shop will plot out your course for you. Plus, you can choose a preferred end date for the course to set the speed you'll work through everything.
CE Shop also offers excellent instructor support. Teachers can be contacted at any time via email and will respond within a day or two. Alternatively, you can live chat with a member of the site support team should you need extra help. All of this has led to CE Shop having a 96% student satisfaction rate. Not many courses can claim the same thing.
States Served
The CE Shop offers real estate licensing education in these states, with broker courses marked by an asterisk:
Alabama
Arizona
Arkansas
California
Colorado*
Connecticut
Delaware
District of Columbia
Florida
Georgia
Hawaii
Illinois
Indiana
Iowa
Kansas
Kentucky
Louisiana
Maryland
Massachusetts
Michigan
Minnesota
Mississippi
Missouri
Nevada
New Mexico
New York
North Carolina
North Dakota
Ohio
Oklahoma
Oregon
Pennsylvania
Rhode Island
South Carolina
Tennessee
Texas
Utah
Vermont
Virginia
Washington
Wisconsin
Extra Helpful: Unlike some of the other courses on this list, The CE Shop can provide extra assistance after you earn your real estate license. For example, their continuing education library can help you stay current with your industry and meet any state-specific requirements to maintain your license.
Flexible: As an online course, you're free to approach the material included with it at any pace and in any order. Whether you want to brush up on terms with the included glossary and flashcards or work through their premade study schedule, there's a lot of flexibility when studying with The CE Shop.
Instructor: A lack of lectures or webinars means that this course isn't led by any official instructor. Although the materials included are well-made and can help you pass, the lack of a personality to help work through each lesson may discourage some students from enrolling.
Bottom Line: CE Shop is the best option for fast learning, offering a flexible online course that can be completed in as little as 2 weeks if treated as a full-time commitment. With the ability to study offline and set a custom study schedule, CE Shop ensures a less stressful and satisfying learning experience, although the lack of lectures or webinars led by an official instructor may be a drawback for some students.
CE Shop Details
| Course | Price |
| --- | --- |
| The CE Shop - Courses Only | $119.00 |
| The CE Shop - Standard Package | $179.00 |
| The CE Shop - Value Package | $219.00 |
| The CE Shop - Premium Package | $279.00 |
5. Kaplan Real Estate Education Review

Best for Effectiveness and Comprehensiveness
Kaplan is a test prep giant, and its real estate exam prep courses make it easy to see why. It's the only one of our top picks to provide live classroom courses for students, and even its online students have plenty of opportunities to interact during the weekly study groups and instructor-led review sessions. Both types of courses have earned a lot of positive feedback from students, and their pass rates prove the effectiveness of their methods. Price varies widely by state, though Kaplan is typically more costly than our other two top picks for best real estate exam prep.
What to Expect
Kaplan Real Estate Education serves 20 states nationwide, making it second only to Colibri Real Estate in terms of coverage and best real estate exam prep. It offers self-study and live in-person courses, though the exact programs vary by state. There are even live online courses in a few states, like Texas, so this is an option worth pursuing if you don't live near one of the company's centers in Austin, Dallas or Houston. All programs, except the Home Study course, cover both the national and state portions of the exam and include textbooks and question banks. Although they don't offer unlimited practice tests, they do offer full-length practice exams.
You will have regular access to trained instructors, no matter which program you choose. Its On Demand courses include weekly study groups where you and your classmates can get answers to questions and clarify any misunderstandings. There's also 39 hours of instructor-led review included with all courses except the Home Study program. And if you really want to go the extra mile, the Career Launcher package includes a two-day bootcamp plus four weeks of follow-up coaching to teach you the business skills you need to thrive in real estate. Email support is also available to all students, and you'll usually receive a reply within 24 to 48 hours.
You get six months' access to the course materials with your purchase. After that, you must pay the full price again to extend your membership. Unlike our other top picks, Kaplan makes no guarantees about its programs, so you won't get a refund if you fail the exam. Based on what Kaplan students and their test scores have to say, however, this shouldn't be an issue. The majority of them praise Kaplan's comprehensive programs and say they would recommend the courses to a friend.
States Served
Kaplan offers real estate sales agent courses in the following 20 states. Those marked with an asterisk (*) indicate that real estate broker exam prep courses are available as well.
Alabama
Arkansas
California*
Colorado*
Georgia*
Illinois*
Iowa
Michigan
Minnesota*
Nevada*
New Jersey*
New Mexico*
New York*
Ohio
Oregon*
Pennsylvania
Tennessee
Texas*
Virginia
Washington
All In One: If you're a complete newcomer to real estate, Kaplan has all the necessary pre-licensing material to get you ready for the exam. However, they also provide post-licensing content if you need to earn CE credits or if you want to continue your education and become a broker.
Career Launcher: Some state-specific courses available through Kaplan include a Career Launcher bundle. This package includes additional content, including personalized direct instruction, to adequately prepare you for a rewarding career in real estate.
Costly: Out of all the courses listed here, Kaplan's are the most expensive. They offer plenty of benefits to justify the cost, but it's worth keeping in mind that either of our top picks are significantly cheaper.
Bottom Line: Kaplan is the best option for effectiveness and comprehensiveness in real estate exam prep, offering live classroom courses, interactive study groups, and instructor-led review sessions. However, it is more expensive compared to other top picks, making it a pricier choice for aspiring real estate professionals.
Kaplan Real Estate Education Details
| Course | Price |
| --- | --- |
| Real Estate Principles Course | $210.00 - $369.00 |
| Real Estate Principles with Master Exam Prep Package | $329.00 - $449.00 |
| Home Study Package | $199.00 - $879.00 |
| OnDemand Package | $499.00 - $799.00 |
| Live Class Package | $699.00 - $999.00 |
| Career Launcher Package | $899.00 - $1,399.00 |
| Broker Licensing Courses | $199.00 - $899.00 |
---
6. Career Webschool Review

Best Real Estate Exam Prep Course for Flexibility
Career Webschool's self-study real estate exam prep courses are available in 19 states. Its programs can't match Kaplan in terms of interactivity, but it holds a slight edge when it comes to flexibility. The study materials enable you to target specific topics and in certain states, you can choose to purchase only a portion of the course material instead of the whole thing. Like Kaplan, you pay for six months access to start. If you need more time, however, Career Webschool will give you up to three free 60-day extensions, so you can study until you feel confident enough to tackle the exam.
What to Expect
Career Webschool has received a lot of positive feedback from students because it breaks information down into simple chunks and quizzes you regularly to help you improve your recall. The online lessons automatically save your progress, so you can stop whenever you need to and return whenever you want.
All courses come with textbooks that give a comprehensive overview of the national and state exam sections as well as a MathMaster supplement for extra practice with the real estate math that's likely to come up on the test. "The Works" packages also include 1,000 practice questions and two practice exams.
Unfortunately, only one of these exams is for a real estate sales agent. The other is for a real estate broker, which won't be very useful to you if you're not studying for that exam. Career Webschool's practice tests are also only 100 questions, which is shorter than most states' exams.
Virtual Study Program
The Virtual Study Program is similar to Kaplan's instructor-led review. Each week, a trained instructor will discuss key real estate concepts from ownership and property rights to valuation practices in an online webinar. The webinar topics follow the order of the study material in your textbook, so this is a great way to reinforce what you've read and clear up any confusion. Email support is also an option if you have any questions outside of the webinars. Instructors are prompt and usually respond within 24 hours.
Career Webschool doesn't provide a money-back guarantee and there is no demo course to try before you make your purchase. The company does offer a Quality Guarantee that promises to pay for the cost of your test retake if you pass Career Webschool's course exam with an 80 percent or better and then fail your state test. You must take the state exam within one year of completing your prep course in order to be eligible for the guarantee.
States Served
The 19 states that Career Webschool serves are listed below. States with real estate broker exam prep courses are marked with an asterisk (*).
Alabama*
Arkansas
California*
Florida
Georgia*
Iowa
Kansas
Louisiana
Maryland
Michigan*
Mississippi
Missouri
New York*
Pennsylvania*
Tennessee*
Texas
Virginia*
Washington*
Wisconsin
Bottom Line: Career Webschool is the best real estate exam prep course for flexibility, offering self-study programs in 19 states. With the ability to target specific topics and purchase partial course material, along with the option for free extensions, it provides a flexible learning experience. However, the practice tests are shorter and limited to 100 questions, and the availability of exams for real estate sales agents may vary.
| Course | Price |
| --- | --- |
| Sales Prelicense Course | $149.00 - $299.00 |
| "The Basics" Package | $99.00 - $329.00 |
| "The Works" Package | $199.00 - $499.00 |
| "The Works Deluxe" Package | $239.00 - $429.00 |
| Broker Prelicense Course | $199.00 - $699.00 |
Other Real Estate Exam Prep Courses Reviews
In addition to our top picks, we also looked at several other real estate exam prep companies, but they didn't make our final cut. We discuss them briefly below.

Sales and Broker: With CompuCram, you're not limited to one real estate career; you can study for your broker or sales certification in 30 different states. This is one of the most convenient methods of earning either (or both!) certifications entirely from home and being ready to practice in most parts of the country.
Guaranteed Results: The simulated exams included with this course are so realistic to your actual certification exams that CompuCram guarantees you will pass if you earn a score of 80% or higher. In the unlikely case that you don't, they'll provide a full refund.
Lectures: Although this is an excellent online platform for self-guided study sessions, it lacks a personal touch that you can get from our top-rated online courses. If you're interested in learning through video lectures or presentations, this is not a good choice for you.
Aypo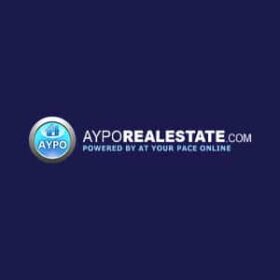 Self-Paced: There's no hard deadlines or cutoffs for any of the material included with this course. That's what AYPO stands for: At Your Own Pace!
Continuing Education: Aside from meeting your pre-licensing requirements, Aypo offers continuing education to help you maintain your credentials in your jurisdiction. They even offer education for MLO's, which makes it easier to diversify your real estate skillset.
Limited Availability: Unless you're located in Texas, Alabama, Florida, Michigan, or New York, you won't be able to prepare for your real estate exam with this course. However, they do provide more availability in their continuing education catalog, so it's still worth keeping this site bookmarked if you live somewhere else.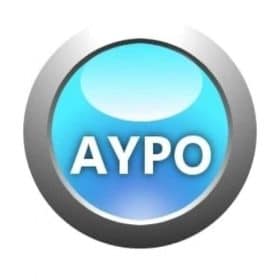 Receive 10% Off AYPO Real Estate Course
Last Used: 58 minutes ago
Real Estate Exam Scholars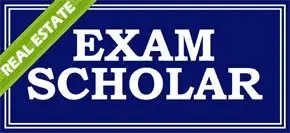 Affordable: This company provides fantastic real estate exam prep resources for several jurisdictions, including over 1,000 practice questions, 25 practice tests, and bonus flashcards. The best part is that you get everything for only $39 or $49.
Accessible: All of your study material is available online and through the company's mobile app, so you can easily study on the device of your choosing. There's no better way to squeeze in a quick study session on a break or commute than by practicing with some flashcards on your smartphone.
Education Hours: While we recommend this company for additional practice, we couldn't put it in the top three because it doesn't provide the required instructor-led education hours necessary to obtain your real estate license in every jurisdiction.
VanEd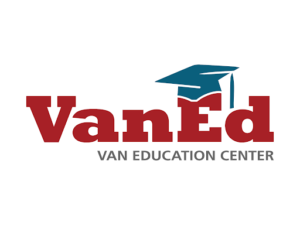 Unique Material: Most online courses feel cookie-cutter on the same style of study content. Fortunately, VanEd switches things up with infographics, polls, and interactive exercises outside of standard multiple-choice practice tests.
Instructor Support: This course's website includes a Q&A section that allows you to ask questions directly to your instructors; think of it like raising your hand in the middle of class. You can also expect fast  response times if you send support requests or curriculum-related questions via email.
Limited Availability: VanEd provides a comprehensive overview of the national portion of the real estate exam, but it only covers the state portion for Colorado, Oklahoma and Texas. This could be a solid option if you happen to live in one of these states, though.
Mbition

Post-Licensing: Your journey doesn't end once you pass the real estate exam; it's just one more step towards your career goals. To help you figure out the best next steps to take, Mbition also offers post-licensing courses after you've earned your certification.
Phone Support: Some online courses have a terrible track record when responding to support requests from their students. Fortunately, Mbition has a great support team that includes a staffed phone line that can be reached on any weekday.
Refund Policy: Although there are some ways to get your money back if something goes wrong with your course, Mbition doesn't make it easy to do it. Online courses come with a seven-day return policy and are subject to a cancellation fee; this means you can't get a full refund under any circumstances.
There are thousands more real estate exam prep providers we didn't consider because they only served a single state. One of these could be a better choice for you if you're not happy with any of our top picks or they simply don't serve your area. Check with your state's Real Estate Commission for a full list of state-approved exam prep companies.
The Most Important Features: Accessibility, Effectiveness, Study Materials and Support
We chose the best real estate exam prep companies based on how well they performed in the following categories: accessibility, effectiveness, study materials and support.
Accessibility
All states require aspiring real estate agents to complete a certain number of education hours following a state-approved curriculum. The Real Estate Commission maintains a list of all exam prep companies whose programs count toward the educational requirement. It's important to make sure the provider you choose is on this list before you hand over any money. The last thing you want to do is pay for a program that doesn't prepare you and doesn't count toward the state requirements. All of our finalists serve at least 19 states. Colibri Real Estate covered the widest territory with courses in 25 states and practice exams for 14 more.
We also took course formats into account. Some students prefer to study independently while others like to learn from a teacher. Classroom courses are available with some providers, though this isn't an option if you're far from the company's office. In the interest of providing the most useful recommendations to the widest range of students, we made sure all of our top picks provided online courses for students who live in rural areas or who don't have the time to attend an in-person class.
Effectiveness
Four states — Alabama, Colorado, Texas and Washington — publish data on the average pass rates for state-approved real estate exam prep courses. We compared these numbers, accounting for differences in each state's average passing rate, to determine which programs best prepared students for the exam. Then, we surveyed former students to learn more about what they thought of the courses and whether they provide an adequate level of preparation for the exam. Kaplan won on both counts, garnering considerable praise from students and maintaining an average pass rate of just under 70 percent.
Study Materials
Most prep courses include textbooks, a question bank, section quizzes and full-length practice exams. Practice exams are the most important of these because they give you a sense of the time constraints and an accurate estimate of how you'll do on the real exam. Taking these throughout the course is a good way to track your progress and to help you home in on the areas where you need more work. Then, you can use the question bank to target these question types until you master them.
Support
You should be able to reach out to your instructor at any time to get your questions answered. All of our top picks will respond to emailed questions, usually within 24 hours. Kaplan takes things a step further with its weekly interactive study groups. This is the time for you and your classmates to ask any questions you have and go over any parts of the lessons you didn't fully understand. Our other top picks, Career Webschool and Colibri Real Estate, demonstrate their support through a course guarantee that will either give you a refund or pay for your exam retake if you don't pass. There are certain criteria you must meet, however, in order to be eligible for these guarantees, so read the fine print before you sign up.
A Note on Price
The cost of real estate exam prep courses varies considerably. We found no correlation between the state served and the cost of the prep course, and even within the same company, the cost of the same package differed significantly. California residents could pay anywhere from $79 to $499 for a basic real estate prep course, and Colibri Real Estate students in Minnesota could be charged over $250 more for the entry-level package than Michigan residents pay for the top-tier plan. If price is a major factor in which prep course you choose, it's best to do some research to see which company offers the best rates and resources for your state.
Choosing the Right Online Real Estate Schools Delivery Type for You
Real estate exam prep courses come in three formats: Self-Paced, Live Online and Live In-Person. Each has its own advantages and disadvantages, and the right one for you depends on your preferences, location, budget and schedule. They're listed below in order from least expensive to most expensive.
Self-Paced: You buy the course materials and study them at your own pace.
Live Online: You join a virtual classroom and learn from a remote instructor.
Live In-Person: You travel to a physical location and learn in a traditional classroom.
Self-Paced Online Real Estate Schools
Pros:
Cheaper programs
Greater flexibility
Can cover a lot of material quickly
Cons:
Must be self-disciplined
More generic instruction
Limited instructor support
Who It's Best For
A self-paced course is a good fit for independent learners who prefer to study at their own pace. It may be your only choice if you don't live near an in-person location. Self-study courses can include physical or online study materials or a combination of the two.
Live Online Real Estate Schools
Pros:
Can study from anywhere
More personalized instruction
Clear course outline
Cons:
Rare among real estate exam prep companies
Less interactive than live classroom
Potential for technical problems
Who It's Best For
Live online courses work best for students who prefer live instruction, but don't live near one of the company's in-person locations. Unfortunately, these courses are hard to come by for real estate exam prep.
Live In-Person Real Estate School
Pros:
Complete immersement
Predetermined study schedule
Get assistance from trained instructors
Cons:
Not an option for all students
Less flexibility
More expensive
Who It's Best For
A live in-person course is a great fit if you live near an exam prep company's locations and you prefer learning from an instructor. It's easier to get assistance when you need it, but you have less say over when and how you learn.
Frequently Asked Questions About Online Real Estate Schools
Our goal is to create a comprehensive guide to the real estate exam. We spoke with current and former students to learn what questions they had, and we've answered some of the most common ones below. If there's anything we missed, feel free to let us know. For state-specific questions, please contact your state's Real Estate Commission.
What educational requirements must I meet in order to take the real estate exam?
This depends on where you live. Massachusetts requires only 40 course hours while Texas requires 180. The exact contents of the exam also vary by state. Click on the links below to learn about the education requirements as well as the other qualifications you must meet in order to obtain your real estate license in your state.
How do I schedule my real estate exam?
Once you have completed the required education hours for your state, you're eligible to take the real estate exam. Your state Real Estate Commission may administer the test themselves or they may partner with a testing company like Pearson VUE. Information about how to schedule and available testing dates can be found on your state Real Estate Commission website.
You must register on the website prior to the exam date and pay the examination fee. Failure to do so will render you unable to take the exam at that time. Once your exam is scheduled, you can reschedule or cancel through your online account. Certain states limit when you must register or cancel by, but in most cases, you can do so up until a day or two before the exam. If you cancel your exam after the deadline or fail to show up on test day, you'll forfeit the exam fee.
All states require you to bring a valid, government-issued photo ID with you to the testing center. You must have this or you won't be permitted to take the exam. No other personal items are allowed in the testing room. Your testing administrator will provide a safe space for you to store these items for the duration of the exam.
What does the real estate exam cover?
The real estate sales agent exam is broken down into two sections: national and state. The national section covers general real estate principles that apply to every part of the country. It includes topics like classes of property, government land rights, types of mortgages and methods of estimating a property's value. There's also a math portion that deals with the basic calculations you'll need to perform regularly as part of your job, including depreciation and property tax calculations.
The state portion of the exam focuses on your state's specific laws and rules. The contents and length of this section varies from state to state. In general, it focuses on property and tax laws that you'll need to know to operate legally and effectively as a real estate sales agent or broker in your state.
Real estate broker exams have the same two-part structure as the sales agent exam, though the content is a little different. A broker license is necessary to work independently and to hire real estate agents to work for you. The exam covers many of the basic concepts tested in the sales agent exam as well as business law, real estate investments and property management. These additional areas of study are designed to give brokers the knowledge they need to maintain a large portfolio of properties and effectively manage other real estate sales agents.
What if I fail the real estate exam?
The real estate exam is a multiple-choice quiz usually taken on the computer, though paper tests are available in areas where a computer test is not possible. The number of questions and the required percentage you must get to pass vary by state. Check with your Real Estate Commission to learn more about your state's requirements. If you take the exam on a computer, you'll receive your results as soon as the exam finishes. Paper test takers will have to wait for their exams to be graded manually, and this can take a few weeks.
You can retake the exam if you fail, but you must pay the exam fee again. Most states require you to wait at least 24 hours after your first exam before you can schedule a second one. There is no limit on how many times you can take the real estate exam; however, some states will require you to reapply after a certain amount of time has passed. For example, a California real estate sales agent application is good for two years. You can take the exam as many times as you need to during that two years and you'll only have to pay the exam fee. After the two years are up, you must submit all new paperwork and retake the required education hours if you'd like to take the exam again.
Do I need to retake the real estate exam if I'm already licensed in another state?
This depends on which states are involved. The national portion of the exam applies to every state, so you won't have to take this section again. You will likely have to take your new state's exam, however, to make sure you're up to date on all the laws governing the buying and selling of property in that state. You may also be required to complete some additional education hours before you can apply.
Some states, like New York and Pennsylvania, have reciprocal agreements, so real estate agents licensed in either state can easily become licensed in the other state. You still must pass the state portion of the real estate exam and pay the licensing fees, but there's usually fewer hoops to jump through. States with reciprocity may waive the education requirements or enable you to take a shorter version of the state exam than a resident of a state without reciprocity.
All states require new real estate agents to submit proof of their current license, fill out an application and pay the credentialing fee before they can begin to work in their new state. Double check with the state Real Estate Commission to make sure you've fulfilled all the requirements before doing so.
Check out our other state specific reviews:
Texas Real Estate Exam Prep Courses
Florida Real Estate Exam Prep Courses
California Real Estate Exam Prep Courses
Bryce Welker is an active speaker, blogger, and regular contributor to Forbes, Inc.com, and Business.com where he shares his knowledge to help others boost their careers.  Bryce is the founder of more than 20 test prep websites that help students and professionals pass their certification exams.