The United States Medical Licensing Examination, or USMLE Step 1, is a day-long examination that is divided into seven 60-minute blocks and administered in one eight-hour testing period. The exam consists of 280 multiple choice questions and is considered to be one of the hardest tests in med school. Additionally, many elite residency programs use this exam in their selection criteria. So it is imperative that you take your test prep seriously.
The exam is generally taken after your second year of med school and tests your ability to interpret materials, diagnose symptoms, and determine the proper course of action. Areas of anatomy, behavioral sciences, biochemistry, microbiology, pathology, pharmacology, physiology, and interdisciplinary topics, such as nutrition, genetics, and aging are addressed.
Starting February 12th, 2020 the USMLE step 1 was graded as pass/fail.
For your consideration we reviewed the following five USMLE Step 1 Prep courses, which we consider to be the best. It is our hope that this review will help you select a prep course that fits your learning style, time, budget, and in some circumstances, location.
A Full List of Every USMLE Prep Course Worth Considering
There are other courses available, but as far as we could tell, these are the best options given their current reviews and ratings.
1. Kaplan USMLE Prep Course Review

What to Expect
Kaplan USMLE test prep is one of the most trusted names in the test prep business. Founded in 1938, Kaplan makes no exception for its USMLE Step 1 prep course that has offerings for every type of budget. One thing Kaplan features that no other USMLE test prep does is their "Excellent" Trustpilot score of over 2,500 reviews. The three different options Kaplan has available are Qbank, On-Demand, and Instructor-Led.
With over 3,300 test-like questions, Kaplan's Qbank is constantly updated, so you know you'll be retaining material that most closely mirrors the content of the USMLE Step 1. In addition to the questions, you will receive:
Step-by-step strategies
Interface that replicates the actual Step 1
Succinct answer explanations
3D BioDigital images and animations
Instructive videos by an MD
2 full-length simulated exams
Detailed progress reports
Access via Kaplan app
If you're not sure whether or not the Qbank is right for you, there is a free trial available, something which, again, no other USMLE Step 1 prep course offers. The more expensive option, called the Qbank Integrated Plan, comes with almost 1,000 more review questions and an additional 70 hours of online, interactive video lectures.
Kaplan On Demand offers the following:
220+ hours of on-demand video lectures
Qbank with 3,300+ USMLE-style questions
2,600 warm-up and post-test questions
2 simulated exams, 1 diagnostic exam
Step 1 lecture notes
One appealing benefit of Kaplan is the ability to speed up the instructional videos in order to get through them faster. The Kaplan videos are very lively, which make the material easier to consume than many other prep courses.
Kaplan offers both a live online or in-person instructor led option. In the live online option, there are multiple teachers to help you during the lectures. So if you have a question, you can ask it and get an answer without interrupting the teacher who is lecturing. Everything below is included with the Instructor Led option:
270+ hours of live online lectures with top faculty
220+ hours of on-demand video lectures
Group medical advising
Membership to private Facebook community (online only)
Qbank with 3,300+ USMLE-style questions
2,600 warm-up and post-test questions
2 simulated exams, 1 diagnostic exam
Step 1 lecture notes
Kaplan's mobile friendly material and diagnostic exams, quizzes, and practice exams make it a safe pick for anyone who is preparing for the USMLE Step 1.
Kaplan Course Prep Details
| Course | Price |
| --- | --- |
| Qbank | $99-$299 |
| On-Demand | $1999-$4499 |
| Instructor Led | $4,399 |
---
2. Board Vitals USMLE Prep Course Review

What to Expect
Realistic test simulations and effective adaptive learning technology are the hallmarks of BoardVitals USMLE Step 1 test prep courses. And compared with most other courses, it all comes at a very low price. With BoardVitals, you gain access to more than 3,000 USMLE Step 1 board review practice questions, each written to simulate the complexity and time of the real questions on the exam, and containing images in similar format and quality. In fact, this system is modeled after the content of the actual exam, allowing you to move backward and forward from question to question, as well as to change answers.
Questions and answers used in the BoardVitals course are culled from publishers, research institutions, and faculty from top ten programs. You'll appreciate that detailed explanations and evidence-based rationales are provided with every question to ensure full understanding.
Unique to BoardVitals' USMLE Step 1 question bank is a section called "Vital Concepts." It details important information and provides a summary of the key teaching points tested in a question. The goal is to help you optimize your understanding of the tested concept within the question. Other enhanced features of the question bank include:
Improved explanation formatting
Longer explanations on complicated concepts
More high-yield topics
Improved distractor answers
Mnemonics
The professionals at BoardVitals also offer a little personal USMLE Step 1 advice to students, like choosing a faculty advisor and making friends with other MS2 and MS3 students. It's always beneficial to have a good support system, so stay in touch with friends. It's just as important to understand that no matter how well you prepare, there will be tough questions. To help you work through this, the BoardVitals system suggests categories individualized to each student. Make sure and use this to your advantage so you can optimize your study time rather than doubling back to categories you already know. Taking practice exams every week is a great way to gauge how well you're doing and where you need improvement. By the way, the practices are in timed mode to help you get a feel for the pressure you're likely to experience when you take the exam.
Board Vitals Course Prep Details
| Course | Price |
| --- | --- |
| Cram/1 Month | $69 |
| Prepare/3 Months | $119 |
| Master/6 Months | $189 |
---
3. SMASH USMLE Prep Course Review

What to Expect
Smash USMLE offers an enticing package that features a high volume of practice questions and excellent analytical tools. Video content could use a little improvement but overall is decent.
The video lectures and explanations by Smash USMLE founder, Dr. Adeleke Adesina, are dynamic, upbeat, and straightforward, with many being watched millions of times on YouTube. On the down side, the streaming videos are not quite in the same league as some other professional videos created by more well-known review companies. And although Dr. Adesina's English is very good, his accent can make it a bit difficult to understand some of the videos.
The question bank in this course is excellent and extensive, boasting over 3,500 practice questions. Going a step further, students are provided with detailed explanations about why specific answers are right or wrong. Another plus is that the test bank can be reset twice with questions reviewed regularly to ensure they are up-to-date.
So how do you gauge your progress? There is a course dashboard that makes it easy to monitor your progress and evaluate your performance. A pie chart shows you, at a glance, the percentage of videos you have watched, while software keeps track of your performance on the practice questions. These features can be invaluable in helping you tailor your studies to the areas that require more practice.
Smash USMLE offers several course membership options, with a 15-day free trial and payment plans available.
The Elite membership option includes a Step 1 review course, USMLE question bank, USMLE flashcards, video lecture progress, complete platform access, USMLE study guide, free audiobook guide, phone consultation with an MD, personalized USMLE schedule and MD coaching.
The Premier membership option includes everything mentioned above in the Elite option. Additionally, exclusive SmartMD VIP Coaching is included.
The most popular plan is the Lifetime membership. This membership includes everything mentioned in the Premier plan, plus MBME Performance Analysis and test-taking strategies.
SMASH USMLE Prep Course Details
| Course | Price |
| --- | --- |
| Elite/3 Months | $597 |
| Premier/6 Months | $797 |
| Lifetime/120 Months | $997 |
| Qbank/1 Month | $239 |
| Qbank/3 Months | $329 |
| Qbank/6 Months | $399 |
| Qbank/12 Months | $489 |
---
4. Pass Program USMLE Prep Course Review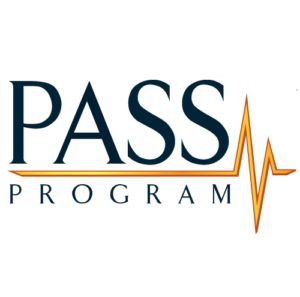 What to expect
Pass Program has a full continuum of instructors that can help when you need it, with responses to your questions usually coming in 10-20 minutes. They boast a 90 percent success rate and an impressive 121 NBME score points increase on average. Given the structure of the exam, and what you are being tested on, you do a complete review of the basic medical sciences in an organ system based format and are shown how to apply that knowledge into clinical situations.
Each day of training begins with USMLE or COMLEX questions to sharpen your test-taking ability. To prevent passive learning, questions are often asked by instructors in the live training, and students are encouraged to ask questions of their own. To make the retention of large amounts of information more manageable, topics are designed to teach one major concept, as well as many smaller ones. In addition to the classroom training, each student receives one-on-one tutoring once a week to increase confidence and pinpoint accuracy. If you don't opt for the live training, the one-on-one tutoring is available as an add-on with the Live Online or On Demand choices.
There are many different options available with Pass Program that include either in-person training, live online training, on-demand training, or weekly question sets. The prices vary based on the length of time you decide to take the course; times range from as short as one month to 12 weeks.
If you fail the exam after taking eight weeks of the program or longer, you can retake the program for an additional eight weeks free.
According to the experts at Pass Program, "Our Step 1 course will excite you. Then, it will enlighten and empower you!"
Pass Program Course Prep Details
| Course | Price |
| --- | --- |
| Live Program in Urbana, IL | $2,999-$8,599 (not including housing) |
| Live Online Program | $2,200-$5,500 |
| On Demand Program | $899-$1,599 |
| Morning Questions 5X/Week | $250-$700 |
---
5. Lecturio USMLE Prep Course Review

What to Expect
Perhaps the biggest draw with Lecturio is the free account they offer. By starting with a free account, you are able to get a feel for Lecturio to see if it is a match for your learning style. The free account comes with:
20 hours of video lectures
1,000 quiz questions
Spaced repetition quiz, which has an adaptive algorithm that tells you exactly when and what you need to repeat.
The Lecturio Bookmatcher, which matches your medical textbook to Lecturio video lectures. This is a unique feature that Lecturio offers that a lot of students find helpful. Imagine being able to enter a page number of a textbook you have now, and instantly get insightful video lectures that coincide with the page in question.
Even with a paid account, which we'll get into below, we find that Lecturio is definitely one of the more affordable USMLE Step 1 prep courses available.
One thing that is a little misleading about Lecturio is that they advertise their options as monthly payments, but when you get to the payment page, you have to pay all the months at the same time. Nevertheless, Lecturio's prices are lower than any other USMLE Step 1 prep courses we reviewed.
If you have budget concerns, Lecturio could be the best bet for you. It is our recommendation to sign up for the free version and give it a "test drive" before you move full-speed ahead.
Lecturio Course Prep Details
| Course | Price |
| --- | --- |
| 3 Month Plan | $83.97 |
| 1 Year Plan | $209.91 |
| 2 Year Plan | $311.84 |
| 4 Year Plan | $431.71 |
---
The Most Important Features: Access, Comprehensiveness, Materials and Student Support
Access
When choosing a USMLE prep course, it is important to be able to access it from anywhere. This is why we choose courses that offer detailed online video tutorials. Some are offered in person, and some are not. But the courses that are not offered in person are just as dense, and in some cases, more thorough than in person courses. So in our selection criteria, we made sure that a student had multiple options to learn when selecting a course.
Comprehensiveness
All of the courses on this list offer extensive USMLE training that will prepare students for the test. We looked at things like sample questions, hours of video lecture, and additional study materials. We wanted to make sure that all the material would be required in these courses, and that come test day, you would feel prepared, and confident after going through one of these courses.
Materials
In addition to the actual lectures, we wanted to make sure that you would be supplemented with additional study material to sharpen your knowledge as you prepare to take the USMLE. That is why each course reviewed on this page offers additional study materials in the form of sample questions, guides, and/or flashcards.
Student Support
When you're paying what these courses are asking, it is important that you get the necessary support you require when you have a question. Each of the courses outlined give varying levels of support, and it is up to you to decide how much (or how little) support you'll actually need. So let this article be a starting point for you to explore the different options available.
Choosing The Right USMLE Prep Course For You
We reviewed every USMLE Step 1 prep course out there and came back with the top results below. Our research provides insight into each of their prep materials so you can select a course that best suits your learning aptitudes. Remember, the difference between successfully passing or failing the USMLE Step 1 exam largely depends on how well your study materials prepare you for it. So choosing the right prep course is the most important decision you will make on your journey toward passing your exam.
---
Frequently Asked Questions About The USMLE
Here are some answers to frequently asked questions regarding the USMLE.
How much does it cost to take the USMLE?
It costs $940 for test registration and there is an $80 fee for extension of eligibility.
Is there a fee for changing my test appointment?
There is a $50 fee if you change your appointment fewer than 31 days, but more than five days before (but not including) the first day of your test. There is no fee if you change ahead of 31 days before your test, and the fee varies if you change within 5 days of taking your test.
Is there a limit on the number of times steps can be taken?
You're ineligible to take a Step or Step Component if you have made six or more prior attempts to pass that Step or Step component, including incomplete attempts.
What are the rules regarding retakes?
You may take the same examination no more than three times within a 12-month period. Your fourth and subsequent attempts must be at least 12 months after your first attempt at that exam and at least six months after your most recent attempt at that exam.
---
Bottom Line
Passing the USMLE Step 1 is a major milestone in your med school career. We hope that our overview of the best prep courses help you make a more educated decision that fits both your schedule, learning aptitude, and budget. If you're interested in further research of the prep courses, we recommend that you look up, and read individual student reviews of the companies listed above.
Thanks, and best of luck with the exam!
Bryce Welker is an active speaker, blogger, and regular contributor to Forbes, Inc.com, and Business.com where he shares his knowledge to help others boost their careers.  Bryce is the founder of more than 20 test prep websites that help students and professionals pass their certification exams.