Your LSAT scores are a crucial part of your law school application, and many students turn to LSAT prep courses to help them prepare for this challenging exam. Unfortunately, these programs can cost thousands of dollars, and the results aren't always guaranteed. We wanted to help students find courses that provided a quality education at a price that didn't break the bank, so we put together this guide to the best cheap LSAT prep courses.
Our testing experts reviewed 23 of the most popular LSAT prep courses to determine which provides the greatest bang for your buck. We looked at the available course formats, study materials, instructor support, overall comprehensiveness and, of course, price. We also took student opinion into account to get a sense of how well the courses actually prepare you to tackle the LSAT.
After analyzing all this information, three companies stood out from the rest. We liked Blueprint the most for its affordable private tutoring, but if you're interested in self-paced programs or private tutoring, you may prefer one of our other finalists instead. We recommend exploring all of your options before you make a decision to find the program that's best for you.
Full Reviews of the Best Cheap LSAT Prep Courses
1. Blueprint LSAT Review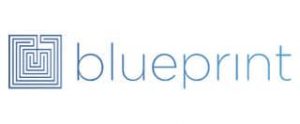 Best for private tutoring.
Blueprint LSAT's private tutoring packages are easily the most affordable in the industry. Packages are flexible, and you can start with as little as two hours. All instructors have scored in at least the 98th percentile on a real LSAT, so they're very familiar with the exam and the strategies needed to excel on it. Blueprint LSAT's self-study course could also turn out to be very affordable to dedicated students who can work through the material quickly. It also hosts live in-person classes in select cities nationwide, but these classes are not as cheap as its online programs.
What to Expect
Private tutoring is available online or at one of the company's 26 locations across the country. If you choose to go with online tutoring, these sessions will be conducted over Skype. Packages are flexible, and you can start with as few as two hours. These short sessions are a great way to try out the tutoring to see if it's right for you. They're also helpful if you only need help with a single section or question type. For students interested in a complete private course, there are 10-, 20- and 30-hour packages available at a discounted rate.
Your instructor will contact you within two business days to set up a time that works for both of you to meet. You'll start with a practice test to assess what you already know, and from there, your tutor will work with you to build a custom study plan that focuses on the areas where you need the most improvement. They will take you through all the sections of the exam and assign you regular homework, just like you would get in a traditional class.
If you prefer to work more independently, try Blueprint LSAT's online course. It consists of 88 hours of entertaining video lectures that the company refers to as Blueprint: The Movie 2.0. You also get access to every LSAT question ever released, three textbooks and 24/7 email support if you run into questions. The course comes with a 10-day satisfaction guarantee and a score improvement guarantee, so if you're not happy with the course or you don't see the results you expected, you can request a full refund. Unlike most self-study courses, Blueprint LSAT's course is subscription-based. That means you could save a lot of money if you move through the materials quickly.
99th Percentile Instructors: Every teacher Blueprint employs has scored in the 99th percentile for the LSAT. This guarantees you're getting the best possible instructors.
Answer Explanations: Each practice question comes with a video explanation for the answer. These walk you through the problem solving process and show you why the answer is correct.
Engaging Content: Blueprint makes sure that each of their lessons are entertaining and effective. Thanks to that, it's easy to remember what you've learned.
Blueprint LSAT Details
| Course | Pricing |
| --- | --- |
| Online Anytime - One-Month Plan | $249 |
| Online Anytime - Three-Month Plan | $699 |
| Online Anytime - Six-Month Plan | $999 |
| Online Anytime - 12-Month Plan | $1,499 |
| Live Online Course | $1,399 |
| Classroom Course | $1,699 |
| Crash Course Tutoring - 16 hours | $2,160 |
| Comprehensive Tutoring - 24 hours | $3,000 |
| Intensive Tutoring - 40 hours | $5,000 |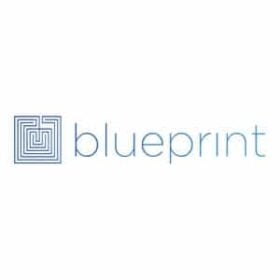 Save 15% on Blueprint LSAT Review Courses
View More
---
2. Alpha Score

Best for logical reasoning.
Alpha Score was founded by Greg Smith, who taught LSAT classes while making his way through law school and a prestigious legal career. The contents of his online review course are based on his own experience taking the LSAT, but it's also inspired by the smaller teaching sessions he conducted with his fellow law students. The result is a surprisingly robust and modern curriculum that adequately meets the needs of a present-day student.
What to Expect
This course's curriculum covers the essential concepts encountered in law school and on their admissions exams: Logical Reasoning, Reading Comprehension, and Logical Games. These subjects are covered in various ways, including video content and text passages. Once you've studied these materials, you can evaluate your exam readiness by taking over 60 practice exams with real LSAT questions from previous years.
Although this course doesn't have the largest library of video content or practice exams, they combine these two features in a unique way. Detailed answer explanations with high-quality animations will help you understand the reasoning behind correct and incorrect answers, which will help you understand and memorize each lesson. Additionally, you can access this content on your phone, tablet, or PC without any performance issues.
Since this course was designed by a law student, it makes sense that it would be priced within the typical student's budget. It's one of the most affordable options for LSAT prep online; you can get a 12-month subscription for under $400. However, we recommend spending a bit more for the Premium LSAT course that includes all 61 practice exams and 6,000+ practice questions.
Free Trial: AlphaScore allows you to take a free trial to see if the course is right for you. Doing so is a great way to familiarize yourself with the course before paying. 
Logic Games: Logic games are included with this course on top of practice problems. As a result, you'll be able to study every aspect of the exam.
Price: Quality comes at a high cost. Anyone interested in the premium LSAT course will need to pay $789 for full access.
Alpha Score Details
| Course | Pricing |
| --- | --- |
| Reading Comprehension | $99 |
| Reasoning Games | $198 |
| LSAT Logic Games | $189 |
| Free Trial - One Month of Access | Free |
| Complete LSAT Course - 12 Months of Access | $389 |
| Premium LSAT Course - 12 Months of Access | $789 |
---
3. Magoosh

Best for practice questions.
Students who have used Magoosh LSAT to prepare for law school have been accepted to some of the most prestigious universities, including Ivy Leagues such as Stanford and Yale. This course guarantees that you'll increase your LSAT score if you use it— with thousands of practice questions and hundreds of detailed video explanations to help you accomplish exactly that.
What to Expect
With Magoosh, you can study from over 7,000 practice questions— many from previous LSATs. Some of these questions include video answer explanations, but a significant portion of these questions only have simple text explanations. Still, it's an excellent way to prepare for your exam by repeatedly practicing in identical testing conditions.
Another aspect of Magoosh's course that can help you stay on track is an interactive study schedule. After putting in your test date and amount of time you can devote to studying every week, this course will generate regular checklists to keep you focused and progressing through the materials. This way, you won't spend too long on one subject, and you'll be able to study everything you need to know before time runs out.
However, keep in mind that this course charges you for access per month— so you will probably want to only use it for two or three months to make sure it's still affordable. Magoosh also provides 12-month bundles that occasionally go on sale, so you may want to check back with them regularly to get the best possible deal.
Practice Problems: Magoosh offers over 7000 LSAT practice problems. Most of these come directly from previous versions of the LSAT.
Score Increase Guarantee: You're guaranteed to see a minimum score increase of 5 points. If this doesn't happen you'll receive a full refund.
No Audio Lectures: Unfortunately, Magoosh doesn't have any of their lectures in audio format. This can be disappointing for people who like to multitask while studying.
Magoosh Details
| Course | Pricing |
| --- | --- |
| LSAT Premium - One Month of Access | $279 |
| LSAT Premium - Twelve Months of Access | $2,148 |
---
4. Wize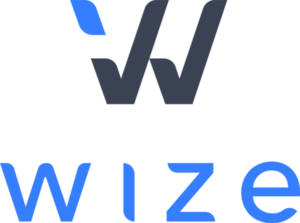 Best for community assistance.
Something that's unique about Wize is how they offer an online course with an active and encouraging community. Not only will your instructor John help you understand the important concepts tested on the LSAT, but other students will offer assistance as well. This isn't like a traditional classroom, and it makes full use of the features available for online education.
What to Expect
Your LSAT instructor with Wize is John— a 99th percentile scorer, NYU grad, and registered attorney in the United States and Canada. He's the instructor in all the video lectures, so you'll get a unique insight into LSAT subjects from the perspective of an expert. However, you can also reach out to him directly via office hours and a Q&A form if you ever want help with a specific problem.
Additionally, Wize includes a community forum where other students will discuss test-taking tips and help each other through difficult problems or sections of their study guides. If you sign up for this course, I highly recommend spending some time looking through these discussions and contributing wherever you can; this is a feature you won't find with other online LSAT review courses.
There's only one package available through Wize, and it includes six months of access for $599. However, they also offer a free class and 15 minute consultation with John to help you plan out the perfect LSAT study schedule. Alternatively, you can pay for your course in $50 monthly installments if you prefer.
Free Lesson: Your first lesson with Wize is completely free. This allows you to see how you like the course before deciding to purchase more lessons.
Weekly Office Hours: Each instructor is available every week for live office hours. These are a better way to get help compared to emailing your questions.
No Self Study: Wize's LSAT course is live online only. You'll want to look elsewhere for a good self study course.
Wize Details
| Course | Pricing |
| --- | --- |
| Wize - Six Month of Access | $599 or $50/mo |
---
5. LSAT Lab

Best for affordable tutoring.
LSAT Lab is a newer company with less name recognition than other online educators; however, the quality and affordability of their law student study resources help to distinguish themselves from traditional courses. You can expect to hear a lot more about this company in the future, especially when you consider the numerous positive reviews left by satisfied law students.
What to Expect
The nice thing about this course is how different features are delegated to different prices in a way that makes sense. If you don't have a large budget for study materials, you can still access a large library of over 7,000 practice questions and more than 70 practice tests for less than $100 a month. LSAT Lab even includes analytics with these low-cost packages to track your progress and recommend an ideal study schedule.
However, paying a little more per month will net you exponentially more material that's worth the investment— and comparably less expensive than similar offerings from other online educators. For example, their Premium enrollment includes access to a huge library of live classes (as well as recordings of previous live lectures) from universities like UC San Diego.
That being said, the most expensive option from LSAT Lab is their Tutor package, which costs about $300 a month. This gives you everything this online course has to offer, including weekly private tutoring sessions. When considering the hourly rate for most LSAT tutors, this is by far the best deal you can get for in-depth private instruction.
Class Recordings: Every lesson you complete with LSAT Lab is recorded and made on demand. These serve as great study tools for a final review.
Practice Exams: Students have access to 75 different practice exams when working through the course. Completing these will help reinforce what you've learned in each lesson.
Price Gated: Some of the best features (e.g. live classes and score guarantee) are locked behind the highest payment tier.
LSAT Lab Details
| Course | Pricing |
| --- | --- |
| Starter - One Month of Access | Free |
| Premium - One Month of Access | $49 |
| Premium - One Year of Access | $399 |
| Classroom - One Month of Access | $99 |
| Classroom - One Year of Access | $799 |
| Tutor - One Month of Access | $299 |
| Tutor - One Year of Access | $2,499 |
---
6. Kaplan Test Prep LSAT Review

Best for live instruction.
Kaplan LSAT's live online and in-person courses strike a good balance between affordability and comprehensiveness. Admittedly, they're not as cheap as some of the other self-paced courses on this list, but they're still a great value when you consider all of the resources included. All plans come with 80 full-length practice tests and access to a huge library of webinars for supplementary study. Best of all, if your score doesn't improve after completing the course, you'll get a free course retake or a full refund.
What to Expect
Kaplan has live LSAT prep courses starting every few days. Each course consists of seven four-hour sessions spread out over a few weeks. Session days and times vary from one class to another. There are weekend and night options for students who can't attend weekday classes due to school or work. Classes can meet anywhere from one to five times per week, but the average is twice per week. Each course includes three full-length proctored practice exams to give you a feel for the test, along with a host of other online resources. Self-paced courses are also available, substituting video lectures for the live instruction, but Kaplan's course isn't as affordable as the others on this list.
There are 70 additional practice tests available through your online account, plus a huge question bank. As you work through these, your performance will be tracked in smart reports that help you locate the areas where you could use some additional practice. Kaplan's most unique resource is its LSAT Channel. It's a growing library of webinars covering a variety of LSAT-related topics. You can participate in upcoming webinars just as you would in a virtual classroom, or you can watch the videos from old webinars, sorting by instructor, difficulty and subject until you find what you need. New workshops are being added all the time, so the value of this resource will only continue to grow.
You can get help from Kaplan's instructors at any time during the live class sessions or outside of class via email. Students in the self-paced courses can also reach out via email. Private tutoring is available to interested students, but Kaplan's plans aren't the most affordable. If you only need a little help, consider paying extra for a PLUS package. It includes three hours of one-on-one tutoring and thousands more practice questions. But if you're looking for a tutor to guide you through the entire course, you'll be better off with Blueprint LSAT.
Multiple Formats: Students are spoiled for choice when studying with Kaplan. You have the option of live classes, self study programs, tutoring, or a 4 week boot-camp.
Monthly Financing: The financial burden of paying for a course can be reduced by financing it through affirm. You can choose a 3, 6, or 12 month payment plan.
No Guarantee: Unlike other courses on this list, Kaplan's program has no pass or score guarantees.
Kaplan Test Prep LSAT Details
| Course | Pricing |
| --- | --- |
| Logic Games Complete Prep | $199 |
| LSAT Prep - Self-Paced | $799 |
| LSAT Prep- Self-Paced PLUS | $1,049 |
| LSAT Prep - Live Online | $1,299 |
| LSAT Prep - In-Person | $1,299 |
| LSAT Prep - All Access | $1,699 |
| Private Tutoring - 10 hours | $2,399 |
| Private Tutoring - 20 hours | $3,299 |
| Private Tutoring - 30 hours | $4,099 |
| Private Tutoring - 40 hours | $4,999 |
---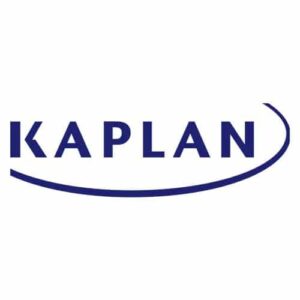 Get $240 Off Kaplan LSAT Live Online Course
View More
7. Manhattan Prep LSAT Review

Best for section-specific courses.
Manhattan Prep is a great place to turn if you only need help with a single area of the exam. It enables you to purchase the three sections of the test – Logic Games, Logical Reasoning and Reading Comprehension – individually, so you're not stuck buying materials you won't use. It also has short CrunchTime workshops on each session for students who are just interested in a quick review of the important material. Live courses and private tutoring are also available, but you will pay a premium for the company's 99th percentile instructors.
What to Expect
Manhattan Prep's Interact self-paced course takes you through all of the same material as the live classes, but enables you to move at your own pace. You get six months' access to over 60 hours of engaging video lectures, plus interactive labs and every LSAT ever released. All the materials are mobile-friendly, so you can switch back and forth between your computer and tablet as needed. The Complete Course covers all three exam sections, but if you only need help with a single section, you can purchase it individually for a considerable savings. If you need to work on two or more sections of the test, however, you're much better off buying the Complete Course.
The CrunchTime workshops are another option for those interested in affordable LSAT prep, but they're not intended to take the place of a complete prep course. Each session focuses on a specific section of the exam and covers key strategies and practice questions related to each. Workshops last between 1.5 and 2.5 hours, depending on which one you choose. Instructors are standing by to answer any questions you have about the material. It's a great way to get in some last-minute prep or to supplement your self-paced study.
Manhattan Prep isn't the best choice for students who are looking for an affordable LSAT prep course that provides them with instructor support along the way. The only way to get assistance in the Interact course is through Manhattan Prep's LSAT forums, and while it's better than nothing, it means you may have to wait a while for a response. Live courses and private tutoring are also possibilities, though the cost increase is pretty steep. If you do choose to go this route, however, you likely won't regret it. All of Manhattan Prep's instructors have scored in the 99th percentile on a real LSAT exam and they're known for being helpful and engaging.
Smaller Class Sizes: Manhattan Prep intentionally keeps their classes small so instructors can pay more individual attention to each student.
Enjoyable Lectures: Any teacher worth their salt knows the best way to engage their class is to entertain. That's why each lesson is entertaining and full of useful information.
No Guarantee: Unfortunately, this course is similar to Kaplan in that it offers no course guarantee. This hurts a little harder here as the course costs a bit more than Kaplan.
Manhattan Prep LSAT Details
| Course | Pricing |
| --- | --- |
| 5 lb. Book of LSAT Drills | $32 |
| LSAT CrunchTime - Logic Games | $49 |
| LSAT CrunchTime - Logical Reasoning | $49 |
| LSAT CrunchTime - Reading Comprehension | $49 |
| LSAT Strategy Guide Set | $133 |
| LSAT Interact Complete | $599 |
| LSAT Interact Complete + Coaching | $899 |
| LSAT Complete Course | $1,399 |
| Private Tutoring - Hourly | $255/hour (2-hour minimum) |
| Private Tutoring - 10 hours | $2,450 |
| Private Tutoring - 20 hours | $4,600 |
| Private Tutoring - 30 hours | $6,750 |
A Full List of Every Cheap LSAT Prep Course Worth Considering
Our three finalists are listed below, along with the other 16 companies we considered but ultimately didn't choose. Click on the links to learn more about each of our top picks and to view the available courses on the company websites.
The 7 Best Cheap LSAT Prep Courses
---
The Most Important Features: Price, Accessibility, Materials and Support
When comparing the best cheap LSAT prep courses, we determined that the most important features are price, accessibility, materials and support.
Price
Price is obviously going to be the most important consideration when choosing a cheap LSAT prep course, but you should be wary of just choosing the one with the lowest price tag. Affordability doesn't matter if the course doesn't adequately prepare you to pass the exam. We made sure that the finalists we chose did a good job of covering all the key material while still keeping their rates reasonable. Each of them stood out in a different area. Kaplan's live courses are among the most affordable in the industry, but you'll find cheaper private tutoring with Blueprint LSAT. And Manhattan Prep is the way to go if you're just looking for a section-specific course.
Accessibility
The best LSAT prep companies give you a choice in how you would like to learn. Self-paced courses are the most common and let you work through the material at your own pace. Live courses are either taught in-person at select locations nationwide or through an online virtual classroom. Almost all LSAT prep courses have online study materials, and the best make these materials mobile-friendly, so you can switch between smartphone, tablet and computer as it's convenient for you. All of our finalists perform well in this area, but Kaplan stands out for its huge network of branch locations, making it the best choice for students interested in a live in-person course.
Materials
A typical LSAT prep course a textbook, video lessons and a question bank. The Law School Admissions Council, the creator of the LSAT, release its old tests for use as practice tests, and most prep courses offer upwards of 80 of these for additional practice. The best courses include proctored practice exams taken as part of the course to help you get a feel for the time constraints and an accurate estimate of your score. They also track your progress throughout the course, so you can see how you're doing on each section of the test. This can help you home in on weak areas that you need to review further.
Support
Student support can take many forms, including email, phone and live chat. Students in live courses may also be able to speak to their instructor during designated office hours. And if you feel you need more personalized assistance, all of our finalists offer private tutoring sessions. Kaplan and Blueprint LSAT also offer score increase guarantees with their programs. If you complete the course but don't see an improvement in your LSAT score, you can either retake the course again for free or request a full refund. There are certain requirements you must meet before you can take advantage of the guarantees, though, so make sure you read the fine print before signing up.
Choosing the Right LSAT Course Delivery Type for You
The right type of LSAT prep course for you depends on your budget, location, schedule and personal preferences. We've outlined the four most common types below in order from least expensive to most expensive.
Self-Paced: You purchase the course materials and review them on your own time.
Live Online: You learn from a remote instructor in a virtual classroom.
Live In-Person: You learn alongside others in a traditional classroom setting.
Private Tutoring: A tutor works with you to build and execute a custom study plan that suits your needs.
Self-Paced
Pros:
Cheapest options
Work at your own pace
Cramming is possible
Cons:
Must be disciplined
Lessons not personalized
Little to no instructor help
Who It's Best For
A self-paced class is best for students who feel comfortable teaching themselves and want the flexibility to move at their own pace. It's also great for those with busy schedules who can't commit to attending a live class.
Live Online
Pros:
Attend from anywhere
Personalized help when you need it
Schedule to keep you on track
Cons:
Not as interactive as in-person classes
Opens up potential for technical issues
Who It's Best For
A live online course is best for students who prefer learning from an instructor, but want the freedom to learn from the comfort of their home. It's a popular alternative to in-person courses for students who live in rural areas.
Live In-Person
Pros:
Distraction-free environment
Familiar classroom setting
Interact with instructors and classmates
Cons:
Travel required
No schedule flexibility
More expensive than online-only options
Who It's Best For
A live in-person course is ideal for students who enjoy an interactive learning environment and perform well in a classroom setting. These courses are typically only available in major cities.
Private Tutoring
Pros:
Individualized instruction
Custom study plans
Can be done online or in-person
Cons:
Expensive
More time-consuming
Who It's Best For
Private tutoring is best for students who are retaking the LSAT and those who need to significantly bring up their scores.
Frequently Asked Questions About the LSAT
We spoke to students who are interested in taking the LSAT to learn what questions they had about the exam. We've answered some of the most common ones below. If there's anything else you'd like us to add, please reach out and let us know.
What are the most important things to know prior to taking the LSAT?
Before you take the LSAT, you should familiarize yourself with your school's requirements, the exam format and the procedures you will be expected to follow on test day.
School Requirements
Every law school has its own opinion on what constitutes an acceptable LSAT score. While some schools may have a required minimum score, it's more common to find a range of accepted scores or an average. Do some research and see what you can find out about the schools you're planning on applying to. Make a note of whatever numbers you can find and use these as your goal when studying for the exam.
You should also figure out when the schools' application deadlines are. If there's a rolling deadline, you have some freedom in when you submit your scores, but if there's a single date, it's crucial that you get your test scores submitted on time. Work backwards from the application deadline and leave yourself at least two potential test dates in case you don't get the score you want on your first try. Keep in mind that it can take up to three to four weeks after the exam for your test scores to be released.
Test Format
The LSAT is composed of five multiple-choice sections and an unscored writing sample. Each section contains approximately 25 questions that you must answer in 35 minutes. There is one Reading Comprehension section, one Analytical Reasoning (better known as Logic Games) section and two Logical Reasoning sections. The final section is known as the Variable section and it is not graded. It contains new questions that are being considered for inclusion in future versions of the test.
Exam-Day Procedures
When you're ready to take the test, create an account on the Law School Admissions Council website and choose the testing center nearest you. You'll be asked to pay the exam fees at this time and to upload a photo of yourself, which will appear on your admission ticket. You must present this ticket and a valid, government-issued photo ID to the exam proctor in order to be admitted into the testing room.
You are allowed a clear, ziplock bag of personal items limited to pencils, erasers, highlighters, pencil sharpeners, tissues, medical supplies, a snack and a drink. All items must remain under your desks and can only be accessed during breaks. For a complete overview of test-day procedures, visit the Law School Admission Council's website.
How much time should I spend studying for the LSAT?
This is different for every person. In order to figure out how much time you should devote to studying each day, ask yourself these questions.
When do I need to submit my application?
Figure out when your school's application deadline is and plan backwards from there. It's best to leave yourself two potential test dates in case you don't score as high as you'd hoped on your first attempt. Keep in mind that it takes a few weeks for your scores to be submitted to schools after you've taken the test. Plan backwards from your first test date to create a study schedule that works for you.
What do I already know?
Start your studies with a timed practice test to assess how much you already know. Use your results as your guide and build a study plan around them. You should review all sections of the exam, no matter how you scored on the practice test, but spend extra time on the sections that gave you the most trouble. Keep taking practice tests as you go to track your progress and continually adjust your study plan to reflect the new results.
How much time can I devote to studying each day?
It's best to schedule dedicated study time each week to keep yourself on track. This will be easier for some people than others. Figure out how much time you can spend on studying each week and build your study schedule accordingly. If you can only devote a couple of hours each week, you may want to begin studying earlier than someone who can put in several hours each day.
How is the LSAT scored?
Your LSAT results are scored in three ways — your raw score, scaled score and percentile rank. Only the latter two appear on your score report.
Raw Score
Your raw score is the number of questions you got right. There is no penalty for wrong answers on the LSAT, so it's best to guess if you're not sure of the answer. Your raw scores are used to generate your scaled scores.
Scaled Score
Scaled scores range from 120 to 180, and they're determined by a process known as equating. This is a statistical procedure that accounts for slight variances in difficulty between the different versions of the exam. Each question is assigned a weight, so that the grading scale remains fair. Raw scores don't always translate to the same scaled score on every version of the test, but they are usually pretty consistent.
Percentile Rank
Your percentile rank is a measure of how you compare to everyone else who has taken the LSAT in the last three years. It indicates the percentage of test takers that you scored better than. So, for example, a 60th percentile means you scored better than 60 percent of the students who have taken the LSAT in the last three years. Percentile ranks can also vary slightly over time, but you won't see a significant change from one version of the test to another.
How important is the LSAT to law school admissions?
Your LSAT score is an important part of your law school application. It gives admissions departments an indication of how well you will handle the rigorous law-school curriculum and it also enables them to compare you with other applicants. But the LSAT is only one factor that law schools consider. They also look at your undergraduate transcripts, work experience, letters of recommendation and interview. It's important to do well in all of these areas if you hope to get into the law school of your choice.
Each schools weighs the components of your application differently, so it's impossible to say how big of a role LSAT scores will play in your application. Ideally, you want to score at or above the average for the school you're applying to. Do some research to figure out what that number is, and practice until you feel confident that you can reach it.
Don't worry if you fall a little short, though. Admissions departments understand that not everyone tests well and that test scores don't tell them everything they need to know. They look at your undergraduate transcripts and work history to measure your long-term academic performance and work ethic, and your letters of recommendation, essay and interview give them insights into the other aspects of your personality that aren't measured by the LSAT. Doing well in these areas could help make up for an LSAT score that's slightly below average, and doing poorly on these other components of your application could be detrimental no matter how high your LSAT score is.
How do I send my LSAT scores to schools?
The LSAT is unusual among standardized tests in that you can't choose which schools you would like to send your scores to on the day you take the exam. Instead, you must wait three to four weeks for your scores to be officially released. Then, you can log in to your Law School Admission Council account, choose the schools you want to receive your scores and hit send. There are no fees for doing this.
Your LSAT scores are valid for five years. If you take the test more than once during this time, your score report will reflect the results from every test as well as an average score that combines all of the tests. You are allowed to take the test up to 12 times, though most people will only need to take it once or twice.
Canceling your scores is an option if you feel you didn't do well, but think carefully before doing this. It's hard to determine how you did right after the exam, and if you cancel your scores, you'll forfeit the $118 exam fee and you'll have to take the test again. Plus, future score reports will indicate that you canceled your scores. Unless there was some extenuating circumstance, it's best to wait and see how you did and decide what you want to do from there. If you do choose to cancel your scores, however, you can do so on the day of your test by indicating that you wish to do so on your exam paper. You can also cancel scores through your online account within a week after taking the test.
Key Statistics of the LSAT
Your raw LSAT score is converted to a scaled score from 120 to 180. Your score report lists your scaled score and your percentile rank, showing how you stack up against the other students who have taken the LSAT exam in the last three years. We've gathered some data on percentile rank based on the 2012 to 2015 LSATs to give you some idea of where you stand.
| Scaled Score | Percentile Rank |
| --- | --- |
| 180 | 99.9% |
| 179 | 99.9% |
| 178 | 99.9% |
| 177 | 99.8% |
| 176 | 99.7% |
| 175 | 99.5% |
| 174 | 99.3% |
| 173 | 99.0% |
| 172 | 98.6% |
| 171 | 98.1% |
| 170 | 97.5% |
| 169 | 96.5% |
| 168 | 95.6% |
| 167 | 94.4% |
| 166 | 93.1% |
| 165 | 91.5% |
| 164 | 89.5% |
| 163 | 87.7% |
| 162 | 85.2% |
| 161 | 82.5% |
| 160 | 80.1% |
| 159 | 77.2% |
| 158 | 73.7% |
| 157 | 70.6% |
| 156 | 67.0% |
| 155 | 63.1% |
| 154 | 59.9% |
| 153 | 56.0% |
| 152 | 51.8% |
| 151 | 47.9% |
| 150 | 44.1% |
| 149 | 40.5% |
| 148 | 36.9% |
| 147 | 33.6% |
| 146 | 30.1% |
| 145 | 26.8% |
| 144 | 24.0% |
| 143 | 20.9% |
| 142 | 18.5% |
| 141 | 16.0% |
| 140 | 13.7% |
| 139 | 11.7% |
| 138 | 10.1% |
| 137 | 8.4% |
| 136 | 7.0% |
| 135 | 5.9% |
| 134 | 5.0% |
| 133 | 3.9% |
| 132 | 3.2% |
| 131 | 2.6% |
| 130 | 2.1% |
| 129 | 1.6% |
| 128 | 1.3% |
| 127 | 1.0% |
| 126 | 0.8% |
| 125 | 0.7% |
| 124 | 0.5% |
| 123 | 0.4% |
| 122 | 0.3% |
| 121 | 0.3% |
| 120 | 0.0% |
---
The Other 16 LSAT Prep Courses We Reviewed
Bryce Welker is an active speaker, blogger, and regular contributor to Forbes, Inc.com, and Business.com where he shares his knowledge to help others boost their careers.  Bryce is the founder of more than 20 test prep websites that help students and professionals pass their certification exams.