Blueprint LSAT has built an engaging, adaptive LSAT prep curriculum that will appeal to students at all knowledge levels and on any budget. All of its courses are taught by instructors who scored in the 98th percentile on a real LSAT and its homework assignments are all adaptive based on your answers to previous questions so you don't waste too much time on what you already know.
Keep reading for a detailed look at all that Blueprint LSAT preparation has to offer, or check out how it compares to some of the other top test prep companies in our best LSAT prep courses review.
Blueprint LSAT Prep Courses
Blueprint LSAT has expanded its prep course offerings over the years and now gives students the following choices.
| Course | Price |
| --- | --- |
| Online Anytime Course | $125/month |
| Live Online Course | $1,399 |
| Classroom Course | $1,699 |
| Private Tutoring | $2,160 |
Most of Blueprint LSAT's course materials are online, so you need a stable internet connection if you plan to take one of these courses. There's no mobile app at this time, but you can still access your course from a smartphone or tablet using Blueprint's mobile-friendly website.
Here's a closer look at each of Blueprint's LSAT prep courses to help you decide which is right for you.
Online Anytime Course
Blueprint's LSAT Online Anytime course is a self-paced course for students who are unable to or uninterested in attending one of its live courses. The material is taught through a series of video lessons led by instructors who have all scored in the 99th percentile on a real LSAT. These lessons are designed to be interactive and engaging, so you'll have a chance to practice what you're learning every few minutes throughout the course.
All of your homework assignments are adaptive to help you target the areas you need the most work in. If you answer a lot of questions in a particular section wrong, you'll probably see more practice problems about this material and less about a section you aren't having trouble with. Your practice exams also include detailed scoring breakdowns so you can see how you did on each type of problem. All of this is integrated into a custom study schedule that Blueprint creates for you based on your chosen test date.
Online Anytime students get unlimited access to Blueprint's free live online review sessions and its proctored practice exams, so you can still get personalized assistance if you need it. That's not something you'll find with many other self-paced courses, so it shouldn't be overlooked.
Live Online Course
Blueprint runs several Live Online courses at the same time to accommodate students with different schedules. Each course meets twice per week for three hours each session. There are a total of 12 lessons, but you'll also take four proctored practice exams throughout the course. If you want even more practice, you can practice on your own time with every LSAT ever released. That's a total of over 8,500 questions.
Students in the live online course will still have access to the Online Anytime course materials and the adaptive homework assignments, along with the live review sessions. You'll also get a score guarantee. If your score doesn't improve by at least 11 points after completing a live Blueprint LSAT course and meeting the other criteria, Blueprint will refund your money.
The live online course isn't unreasonably priced, but it still may be a little expensive for some students. Fortunately, Blueprint partners with Affirm to enable students to pay for the course monthly rather than all at once. This makes it a lot more accessible than some of its competitors.
Classroom Course
The LSAT Classroom Course is essentially the same as the Live Online course except you take classes at a physical location rather than logging into an online classroom. At this time, it only offers in-person classes in a few cities in California and New York, so you will have to stick to the Live Online course if you don't live in one of these areas.
Classroom courses meet once per week for three hours at a time, so you should also be prepared to begin studying well in advance of your test date if you are interested in this type of course. You'll also have to be prepared to spend a little more money as the Classroom course is $300 more expensive than the Live Online course.
But in addition to all of the great resources you get in the Live Online class and the score guarantee, the Classroom course gives you the opportunity to get personalized assistance from an instructor, which is easier to do when they're in the room with you. Some people also find that learning in person helps keep them on task and engaged with the material better than an online course.
Private Tutoring
Private tutoring is another option for those who feel they'll need a lot of help to get the score they're hoping for. You fill out a simple questionnaire and then Blueprint will pair you with one of its 98th-percentile instructors based on your answers. That instructor will reach out to you and you can set up a time to meet that works best for both of you. All tutoring is conducted online, so it doesn't matter where you live.
Your tutor will create a personalized study plan based on your needs to help you focus on the areas you're trying to improve. They're also there to answer any of your questions and go through the homework and practice problems with you, and they'll teach you the most efficient strategies for each question type.
Blueprint's tutoring packages are among the most flexible in the industry. You can pay hourly or for help on a single session if you only need a little bit of help. Or you can pay for a Core or Premium tutoring package that goes over the whole exam. These packages aren't cheap, but you can spread the payments out over time by using Affirm.
Blueprint LSAT Other Resources
Blueprint doesn't sell any LSAT prep books on its website, but it does offer some free resources, including a free LSAT prep toolkit. This includes a free LSAT practice test with access to Blueprint's comprehensive scoring breakdown system to help you identify your strengths and weaknesses.
You may also attend as many of the online review sessions as you'd like. These are held six days per week, so they work with nearly any schedule and they give you a chance to share in some of the benefits of a classroom LSAT prep course even if you're not enrolled in one.
One of the most unique features of Blueprint LSAT's free LSAT toolkit is its Law School Compass tool. This helps you estimate your odds of getting into the law school of your choice based on your GPA, LSAT score, and other factors. This will give you a better idea of what you need to do in order to get accepted into your dream school.
How Does Blueprint LSAT Compare?
Blueprint LSAT prep course is a newer test prep company, but it's already made a name for itself, garnering a 4.4 out of 5 on TrustPilot. There are several features that help it earn such a high rating, including:
Flexible pricing: Blueprint's LSAT prep courses are reasonably priced and they all include several payment options so they can accommodate any budget. Its tutoring packages in particular are especially flexible compared to many of its competitors.
Emphasis on student support: Few other companies guarantee that students will improve their scores by 11 points after completing their LSAT prep course, and few courses enable anyone to sit in on free review sessions taught by 98th-percentile instructors. Blueprint wants its students to succeed above all else.
Personalized study system: All of Blueprint's LSAT prep courses include adaptive homework that saves you time by focusing on the areas where you're struggling and spending less time on what you already know. The system also creates a personalized study schedule to help keep you on track for your test date.
Blueprint LSAT test prep does have a couple of drawbacks, too. Here are a couple to keep in mind:
Not many in-person courses: Unless you live in California or New York, an in-person Blueprint LSAT course isn't going to be an option for you, but its Live Online course offers the same quality instruction at a slightly lower price.
No mobile tools: Given that so many of Blueprint's resources are online, it would be nice to see the company offer mobile apps for Android and iOS devices so students didn't have to log into their accounts through their mobile web browser every time.
Bottom Line
Blueprint LSAT should be a contender for any student considering an LSAT prep course. Hopefully this Blueprint prep review helps you decide if the study material is right for you. Give its courses a closer look to see if one of them suits your needs.
Get Best Price On Blueprint LSAT Now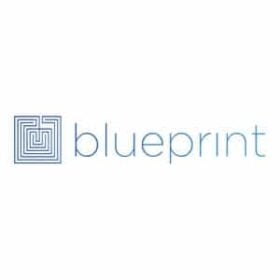 Save 15% on Blueprint LSAT Review Courses
View More
Bryce Welker is an active speaker, blogger, and regular contributor to Forbes, Inc.com, and Business.com where he shares his knowledge to help others boost their careers.  Bryce is the founder of more than 20 test prep websites that help students and professionals pass their certification exams.