The Law School Admissions Test (LSAT) is the gold standard used by law schools nationwide to assess prospective students' reasoning skills. Your score determines which programs are open to you, so doing well is paramount, but knowing how to effectively prepare yourself can be tricky. You can purchase books and practice tests, but if you don't understand the book's explanations, you're out of luck. An LSAT prep course can help fill in these blanks. We put together this guide to the best LSAT courses to help you choose the program that best fits in with your life and learning style.
After exploring all the prep options we could find, we came up with 21 LSAT prep courses worth a closer look. We evaluated each based on student reviews, expert opinions, and key features, including course format, instructor support and program flexibility. In order to be considered as a top pick, the company must offer courses that are available to students nationwide and cover all sections of the LSAT. We favored the programs that allowed for considerable interaction between students and instructors, but a few impressive online and self-study programs made our final picks as well.
We ended up with four finalists, all of which offer comprehensive LSAT courses that will prepare you to tackle the exam with confidence. Kaplan Test Prep was our top choice, but depending on your needs and schedule, one of our other picks may be a better fit. Check out all of our reviews below to find the one that's best for you.
A Full List of Every LSAT Prep Course Worth Considering
Here's a list of our top picks as well as the other LSAT prep companies we considered. To learn more about available courses and to hear our opinions, click on the links below.
The 7 Best LSAT Prep Courses in December 2023
Full Reviews of the Best LSAT Prep Courses
1. Blueprint LSAT Review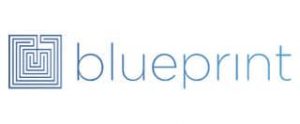 Best online LSAT prep for technology and affordable tutoring
Blueprint LSAT offers live in-person courses in four states, but it's best known for its self-study course. It contains dozens of hours of engaging video lessons taught by 99th percentile instructors and adaptive homework sets to keep you challenged no matter what your level. If you prefer a traditional course but don't live near a classroom location, the live online course is a perfect fit. It covers all the same material and you can attend from anywhere. Private tutoring is also an option if you feel you need a little extra assistance — and you won't find more affordable rates anywhere.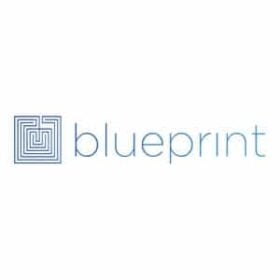 Save $1,024 On Blueprint LSAT Review Course
What to Expect
Blueprint LSAT designed its course to be not only educational, but entertaining. The course uses humor and animation to keep you interested while you learn, and according to former students, it works. If you're not sure if this is the right program for you, you can watch a few sample videos before you sign up. The company also offers a 10-day satisfaction guarantee, so if you change your mind for any reason, it'll give you a full refund.
Blueprint LSAT's online course leverages the latest technology to give you a personalized, streamlined learning experience. When studying, you can choose the type, number and difficulty of the questions you see, or you can let the computer do it for you. The homework sets automatically adapt based on your previous answers to target the areas where you need improvement. There are over 85 practice tests included in the course, and you can score them by simply taking a picture of your answer sheet and uploading it to your Blueprint LSAT account. The software automatically tracks your progress, so you can see how you improve over time.
If you run into questions, you can reach out to a trained instructor via email and you'll receive a response within 48 hours. Your other option is to enroll in private tutoring. Blueprint LSAT's rates are very affordable, starting at $2,160 for 16 hours. If you need a little more help, you can purchase 24 or 40 hours of tutoring. The 24-hour package costs just $3,000. By comparison, the next-cheapest tutoring company, The Princeton Review, charges $4,000 for 24 hours of tutoring. For further details check out our detailed Blueprrint LSAT review.
Score Increase: If you've already taken the LSAT and didn't like your score, this is the course for you. It provides a guarantee that your LSAT score will increase after finishing, or you'll be entitled to a refund.
Realistic Practice: There's a huge volume of practice questions included with Blueprint's course, and they closely mimic the questions found on the official LSAT. This means that the multiple practice exams included with course
Excellent Instruction: Each video lesson from Blueprint is taught by two instructors. They provide a unique dynamic and build off each other when presenting to provide an engaging and informative experience for all their students.
Blueprint LSAT Details
| Course | Pricing |
| --- | --- |
| Online Anytime - One-Month Plan | $249 |
| Online Anytime - Three-Month Plan | $699 |
| Online Anytime - Six-Month Plan | $999 |
| Online Anytime - 12-Month Plan | $1,499 |
| Live Online Course | $1,399 |
| Classroom Course | $1,699 |
| Crash Course Tutoring - 16 hours | $2,160 |
| Comprehensive Tutoring - 24 hours | $3,000 |
| Intensive Tutoring - 40 hours | $5,000 |
---
2. LSATMax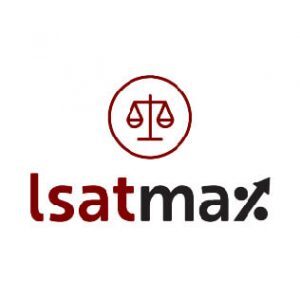 Best LSAT study program for practice exams
LSATMax is an extremely helpful education resource for aspiring law students for several reasons— and it's more affordable than you would expect. All of the instructors who teach LSATMax's lectures and organize all the study materials are 99th percentile LSAT scorers, so they can provide students with insight to help them get accepted to their first choice law school.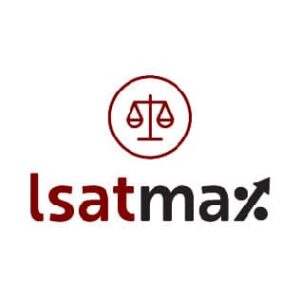 Save up to $2,700 on LSATMax Tutoring
What to Expect
This course's main goal is to increase your LSAT score, and they accomplish this by offering the largest library of practice exams. Many of the questions included on their 90-plus practice tests are pulled from previous LSATs, so you'll get to practice with the real thing. These tests are administered through a realistic simulator that emulates the LSAT-Flex format, so you'll also get acclimated with the testing environment as you study.
Alongside these practice exams, you can study from 4 different textbooks that are available in physical and digital formats. There's 400 hours worth of video content to accompany all these materials, and your instructors can be contacted directly via regular office hours if you want some extra assistance.
The cheapest option for LSATMax is their 60-day access package for less than $600. When you consider the hour of free private tutoring included with this offer, it's a tremendous value that's well worth the cost of admission. But if you're unable to pay the full amount at once, you can also finance your purchase through Affirm.
The only downside to getting this package is that it doesn't come with a score increase guarantee— only the more expensive 180 or 365-day packages offer that. Still, it's a good way to get a lot of well-written study materials for relatively little money.
Convenient Scheduling: Most of this LSAT prep course is designed to be accessed whenever you want. In the case of time-sensitive features like instructor office hours, these are available daily to allow you more opportunities to catch them when you have the free time.
Awesome Support: In addition to having a great tech support team, LSATMax provides excellent support from the instructors who teach all the included material. This means you can get answers to any questions or resolve any issues quickly and painlessly, which is impressive for an online course!
Comparatively Pricey: When compared to some of the other courses listed here, LSATMax is one of the most expensive options. However, you get a lot of excellent content that's well worth the cost.
LSATMax Details
| Course | Pricing |
| --- | --- |
| LSATMax 60 - Two Months of Access | $595 |
| LSATMax 180 - Nine Months of Access | $995 |
| LSATMax 365 - One Year Course Access | $1,495 |
| LSATMax + Intro Tutoring - Nine Months of Access | $1,995 |
| LSATMax + Basic Tutoring - One Year of Access | $3,495 |
| LSATMax + Complete Tutoring - One Year of Access | $15,495 |
| LSATMax + In-Depth Tutoring - One Year of Access | $7,495 |
| LSATMax + Immersive Tutoring - One Year of Access | $11,495 |
3. The Princeton Review LSAT Review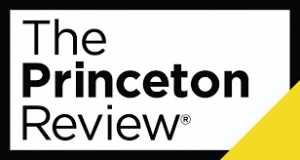 Best for increasing your score
The Princeton Review students take proctored practice tests in all its live courses. The amount varies between four and six, depending on which course you choose. In either case, you won't find more with any other company on this list. The Princeton Review offers self-paced and live online courses as well as some pretty affordable private tutoring, but there aren't any live in-person classes, so students who prefer this type of learning environment may be better off with Kaplan.
What to Expect
The Princeton Review offers two levels of study: LSAT Fundamentals and LSAT 165. The Fundamentals Course, which includes 30 hours of live instruction, is a good choice if you're short on time or you just need a refresher course. The LSAT 165 Course is more intensive and includes 84 hours of live instruction and access to 150 hours of additional videos and exercises online, plus all officially released LSATs. These online materials are also available with the self-paced and tutoring programs.
The Fundamentals course includes four proctored practice exams and the LSAT 165 course has six. This type of practice is crucial because it enables you to test your time management skills as well as your knowledge of the material. It also prepares you for what you'll encounter on test day. You'll likely experience less anxiety about taking a proctored exam if you've already done it before, and less stress usually leads to a higher score.
The Princeton Review also offers private tutoring, starting at $1,800 for 10 hours. If this isn't enough for you, there is a more comprehensive 24-hour package as well. As with the online courses, you'll take proctored practice exams supervised by your tutor. Then your tutor will work with you to clarify any issues and build a custom study plan tailored to you. If for some reason you're not happy with your tutor after your first hour, The Princeton Review will give you a new one at no cost.
Effective Techniques: The Princeton Review designed their LSAT courses to maximize your potential score on the exam. All of their curriculum is based around this purpose; it's how they can not only guarantee you'll increase your score, but they even offer a course that specifically promises to boost your score about 165!
Digital Friendly: This course has been fully designed for easy access through any device: computer, smartphone, or tablet. In fact, their course is based on the new "Digital LSAT" designed to be taken on tablets, so you can still practice in near-identical exam conditions.
Tutoring: Although The Princeton Review offers private tutoring for the LSAT, this is only offered as an hourly package billed separately from their full prep courses. This means you may prefer a different course that includes tutoring as part of its other packages, although this could still be effective if you're only interested in tutoring and want to save some money.
| Course | Pricing |
| --- | --- |
| LSAT Course - Self-Paced | $799 |
| LSAT Fundamentals | $1,099 |
| LSAT 165 | $1,299 |
| LSAT Targeted Private Tutoring - 10 hours | $1,800 |
| LSAT Comprehensive Private Tutoring - 24 hours | $4,000 |
---
4. Kaplan Test Prep LSAT Review

Best online LSAT prep course for comprehensive courses
Kaplan LSAT blew us away with its detailed, comprehensive LSAT courses and its huge selection of study materials, including over 80 practice tests and The LSAT Channel, which offers hundreds of live and on-demand workshops with more being added each week. Choose between self-study, live online and live in-person classes. Private tutoring is an option as well, but you'll have to make a pretty big commitment upfront — the minimum is 10 hours. If you want to give yourself the best chance of getting in to the school of your choice, you may also want to check out Kaplan's admission consulting services, which start at $199 for a personal statement review.
What to Expect
You won't find another LSAT prep course with study materials more comprehensive than Kaplan's. The live online and in-person courses come with seven four-hour classroom sessions and three proctored practice exams, so you can get a sense of the test day conditions and time limits. You also get over 80 additional practice tests, a question bank and smart reports that analyze your performance and advise you on where to focus.
Kaplan's most impressive resource is The LSAT Channel. These live elective workshops cover all aspects of the exam and enable you to talk with classmates and instructors just as you would in a live online class. You can filter by instructor, difficulty and subject to find the workshops that match your concerns. If you miss one, you can always catch up later by watching it on demand. New workshops are being added every week, so the value of this resource will only continue to grow. It's included for free in all courses.
Kaplan goes out of its way to make sure you feel supported. All of its courses, including its self-paced options, give you access to trained instructors who can answer any questions or concerns you may have. Its self-paced PLUS course includes two hours of private tutoring as well, so you can get the targeted assistance you need without spending thousands of dollars. There's also a score improvement guarantee, so if you don't score higher after completing one of Kaplan's courses, you can either take that course again or request a full refund.
Great Reputation: Kaplan is one of the most well-known providers of educational content for a wide range of professions and trades. They're found in every college bookstore and have helped a tremendous number of students learn and pass their exams.
Bootcamp: One of the options you can choose from this LSAT catalog is a 4-week boot camp that quickly goes through all of the important subjects with zero distractions. It might be too intense for some, but many students appreciate the accelerated pace of this option.
Demo: Unlike our top pick, there's no option to try one of Kaplan's courses before spending money. This doesn't mean that the course is bad or deceptive in any way, but it might be concerning if you prefer to use a demo before enrolling in any course.
Kaplan Test Prep LSAT Details
| Course | Pricing |
| --- | --- |
| Logic Games Complete Prep | $199 |
| LSAT Prep - Self-Paced | $799 |
| LSAT Prep- Self-Paced PLUS | $1,049 |
| LSAT Prep - Live Online | $1,299 |
| LSAT Prep - In-Person | $1,299 |
| LSAT Prep - All Access | $1,699 |
| Private Tutoring - 10 hours | $2,399 |
| Private Tutoring - 20 hours | $3,299 |
| Private Tutoring - 30 hours | $4,099 |
| Private Tutoring - 40 hours | $4,999 |
---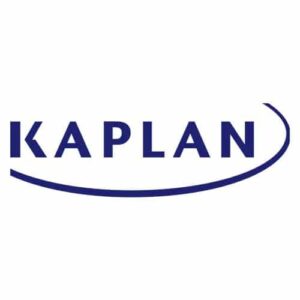 Get $240 Off Kaplan LSAT Live Online Course
5. Magoosh LSAT Review

Best for practice questions
Although it's not guaranteed that taking Magoosh LSAT to prepare you for the LSAT exam will get you accepted into the top law schools in the country, it's helped a few students do exactly that. So even if you don't get into Yale or Stanford, you can still get a serious increase in your LSAT score if you practice with this huge question bank.
What to Expect
Much of Magoosh's curriculum is pulled from LSAT exams in the past, so you can study from slightly outdated questions that are virtually identical to the real thing. This will mostly help you grasp the structure and phrasing behind the real questions, which can help you identify any potential trick questions or quickly eliminate wrong answers.
Aside from the 7,000+ practice questions, Magoosh also provides a guided study schedule that's based on your personal progress and legal knowledge. One great benefit to this is you can determine exactly how many months you want to spend studying for the LSAT, which is convenient when you consider that this course charges per month.
That being said, this course will frequently offer promotional discounts for 12-month subscriptions that can help you save a lot of money while working through a lot of study materials at your preferred pace. But if you can't catch one of these deals, it's better if you use this course to prepare for a month or two right before your exam date.
Logic Games: Aside from just offering a large volume of practice questions, Magoosh also provides students with over 200 logic games for additional practice. This is one of the most challenging parts of the LSAT, so it's especially helpful to drill these sections during your studies.
Remote Tutoring: Magoosh includes remote access to a team of LSAT tutors as part of their study package. This means you can send them an email with any questions about your studies and they will respond within one day.
Flashcards: The only thing missing from Magoosh is digital or physical flashcards. These are some of the most popular study resources for students who need to memorize a lot of terms and concepts quickly, so their absence from this course is disappointing.
Magoosh Details
| Course | Pricing |
| --- | --- |
| LSAT Premium - One Month of Access | $279 |
| LSAT Premium - Twelve Months of Access | $2,148 |
6. Alpha Score LSAT Review

Best prep for LSAT for answer explanations
It's important to know the correct answer to the questions on your exams, but it's equally important to know why the other answers are incorrect. That's what Alpha Score LSAT does such a good job demonstrating through their detailed answer explanations to over 6,000 multiple choice practice questions.
What to Expect
You have a few options to choose from with Alpha Score that depend on your personal study needs and budget. If you're already familiar with the LSAT exam and are taking it for a second time, you can save some money by choosing a smaller package. Logic games, reasoning games, or reading comprehension materials are available for a fraction of the full course cost, so you can easily afford to brush up on a specific topic to give your LSAT score a boost.
Alternatively, students who are completely new to law school prep can benefit from Alpha Score's Complete LSAT Course. This includes more than 50 video tutorials and 10 practice LSAT exams. With over 1,000 questions and detailed answer explanations for each one, you can get a solid understanding of the reasoning behind most questions you'll encounter on the full exam.
But if you're willing a pay a bit more, the Premium LSAT Course offers more than 6,000 practice questions (with explanations) in over 60 practice exams. Just keep in mind that you won't get any flashcards or study texts with any of these packages; you'll spend all of your time working on the videos and exams.
Focused on Fundamentals: Alpha Score offers a curriculum that's focused almost entirely on exam fundamentals. Although the exam subjects are covered in detail, the majority of your study time will be spent practicing with realistic simulations of the full test.
Free Trial: You can sample a portion of the content included with Alpha Score's course for free. With enough material for a week of studying, this is a perfect way to determine whether or not the course is a good fit for you.
Community: With so many excellent features included with this course, the absence of one in particular may concern some potential students. If you want to study with a community of other law students, you may want to consider a different course instead.
Alpha Score Details
| Course | Pricing |
| --- | --- |
| Reading Comprehension | $99 |
| Reasoning Games | $198 |
| LSAT Logic Games | $189 |
| Free Trial - One Month of Access | Free |
| Complete LSAT Course - 12 Months of Access | $389 |
| Premium LSAT Course - 12 Months of Access | $789 |
7. Manhattan Prep LSAT Review

Best LSAT prep course for flexibility and quality instructors
Manhattan Prep gives you the flexibility to design your own study program and learn in the way that's most convenient for you. It offers all course formats and section-specific programs and workshops for students interested in targeted practice. Private tutoring is an option as well, but Manhattan Prep's is the most expensive of all our top picks. However, based on student reviews, the company's top-notch instructors may be worth paying extra for. All have scored in the 99th percentile on a real LSAT, and they're noted for being helpful and engaging.
What to Expect
Manhattan Prep offers comprehensive self-study, live online and in-person LSAT courses, plus section-specific workshops in Logic Games, Logical Reasoning and Reading Comprehension. You can choose to take any or all of them, so if there's one area where you're struggling, you can focus exclusively on that without paying for extra materials you don't need.
Manhattan Prep's LSAT courses give students access to every past LSAT and a navigator tool to help you evaluate your results and see where you need more practice. Over 60 hours of video lessons are available online and live course students will receive an additional 30 hours of instruction. The online materials are available from any device through your mobile web browser.
Private tutoring starts at $510 for two hours. From there, you can purchase additional hours for $255 per hour or you can save by buying in bulk. Packages range from 10 to 30 hours of tutoring. The cost is high, so if you're looking for cheap LSAT tutoring, a company like The Princeton Review or Blueprint LSAT is going to be a better fit for you. But if you can afford the high fees, you'll likely be very satisfied with your Manhattan Prep tutor. Students have reported that not only are the instructors knowledgeable, but they make the material interesting and they genuinely care about helping you to succeed.
Manhattan Prep LSAT Details
| Course | Pricing |
| --- | --- |
| 5 lb. Book of LSAT Drills | $32 |
| LSAT CrunchTime - Logic Games | $49 |
| LSAT CrunchTime - Logical Reasoning | $49 |
| LSAT CrunchTime - Reading Comprehension | $49 |
| LSAT Strategy Guide Set | $133 |
| LSAT Interact Complete | $599 |
| LSAT Interact Complete + Coaching | $899 |
| LSAT Complete Course | $1,399 |
| Private Tutoring - Hourly | $255/hour (2-hour minimum) |
| Private Tutoring - 10 hours | $2,450 |
| Private Tutoring - 20 hours | $4,600 |
| Private Tutoring - 30 hours | $6,750 |
---
8. Khan Academy Test Prep LSAT Review

Best LSAT test prep for self starters on a budget
Not only is the Khan Academy the only LSAT prep course we reviewed that is completely free, but it is also the only prep course we reviewed that is endorsed by the Law School Admissions Council (LSAC). Combing through the material on Khan's website, you wouldn't think it is free. There is a combination of articles, videos, practice questions, and even a diagnostic test at the beginning so you can gauge your progress. The only con with Khan is that, because it's free there are no live online, in person, or tutoring options available, and if you ever get stuck, there is no one you can ask for help.
What to Expect
Before you begin, you are prompted to take a diagnostic test which will identify what areas you need to focus on the most as you begin your preparation. Next you will answer a few questions about your goal score and schedule, and Khan will generate a personalized practice plan. Before you actually dive into the material, there are videos you can watch that will introduce you to the LSAT and go over the strategy and thought process used in each section of the test.
From there it is up to you to stick to your practice plan, and retain the material. There are thousands of practice questions with video explanations and 20 practice tests, 21 if you count the diagnostic at the beginning.
Khan's material is extensive, and the practice plan is a great way to track your progress. However, there is a reason we still have teachers and why kids don't go into a classroom to watch a video. If you have a question, you can ask it. With Khan, there is no one to ask. And that is the sacrifice you make when choosing a free LSAT prep course. Additionally, unlike some of the paid options, there is no guarantee. Despite this, Khan is a great LSAT prep course given the price. If support is important to you, and you opt for one of the paid options, there is no reason not to visit Khan for additional review.
Khan Academy Test Prep LSAT Details
| Course | Pricing |
| --- | --- |
| Official LSAT Prep | Free |
The Most Important Features: Accessibility, Study Materials, Support and Personalization
When choosing the best LSAT prep course for you, it's important to focus on what each company offers in terms of course accessibility, available study materials, instructor support and options to customize your learning plan.
Accessibility
All of our top picks offer LSAT prep courses to students nationwide. The best companies give students a choice in how they want to learn. Self-study programs are great for independent learners, while live online and in-person classes work best for those who prefer to learn from an instructor. A good prep course should also give you easy access to study materials, through an online portal, a mobile app or both, so you can learn from wherever you are.
Study Materials
Most LSAT prep courses include workbooks, practice tests, question banks and video lessons to supplement what is taught in the classroom. Practicing with real test questions is crucial to success, and fortunately for aspiring law students, the Law School Admission Council, creator of the LSAT, releases its previous exams for use as practice tests. A good prep course will include at least a dozen of these and some, like Kaplan, offer more than 80. Proctored practice exams are also a plus because they give you a sense of the time constraints and procedures you'll be expected to follow on test day. If you find yourself struggling with one particular section or question type, a question bank is another great resource to have. These typically contain a few thousand practice questions broken down by category, so you can home in on the areas where you're weak.
Support
Live online and in-person courses only meet a few days per week. If you're studying on your own and run into a question, you shouldn't have to wait for your next lesson to ask it. The best LSAT prep courses enable you to reach out to an instructor at any time via email, phone or live chat. It's uncommon, but some self-study programs come with free instructor support as well, though it's usually limited to email. Other methods of support may include private tutoring included in the program cost and a forum where students can ask questions and work together to solve practice problems.
A Note on Score Guarantees
With the exception of Manhattan Prep, all of our top picks offer score improvement guarantees. If your LSAT score doesn't improve after taking one of their courses, you'll either receive a full refund or have a chance to retake the course for free. Kaplan, The Princeton Review and Blueprint LSAT give you a choice between the two options. Before signing up for one of these courses, though, you should look closely at the fine print. Most companies require you to be a first-time student of the program and to take a practice test to establish a baseline score before beginning the course. Failure to do this may render you unable to take advantage of the guarantee later on.
Personalization
While a basic LSAT prep course will suffice for most students, some may require more personalized attention. Private tutoring is one way to do this. You'll be assigned an instructor who will work with you to come up with a study plan that targets the areas where you need more practice. A few companies, including Manhattan Prep, also offer shorter courses and workshops that focus on a single section of the exam. This might be a better choice than paying for a full-length course if you're only struggling in one area.
---
Choosing the Right LSAT Course Delivery Type for You
LSAT prep courses are taught in a variety of formats, and the one that suits you will depend on your schedule, budget and individual needs. Here are the most common course formats, listed from least expensive to most expensive.
Self-Paced: You study the course materials at your own pace when it's convenient for you.
Live Online: You join a virtual classroom at a designated time and learn from a remote instructor.
Live In-Person: You attend a real classroom course at one of the company's brick-and-mortar locations.
Private Tutoring: An instructor works one-on-one with you to come up with a study plan that best suits your needs and goals.
Self-Paced
Pros:
Cheapest programs
Study when you want
Can cover a lot in a short time
Cons:
Requires self-discipline
Less personalized than a live course
Little to no instructor support
Who It's Best For
A self-paced course is a good fit for students who prefer working independently at their own pace. It also works well for those with busy schedules who may not be able to carve out the time to attend a live class.
Live Online
Pros:
Attend anywhere
More personalized instruction than self-paced
Clear structure
Cons:
Not as interactive as live classroom
Potential for technical issues
Who It's Best For
A live online course is great for students who want the interaction of a traditional classroom, but don't live near one of the company's branch locations or would prefer not to travel.
Live In-Person
Pros:
Full immersement
Familiar environment
Live interaction with instructor and classmates
Cons:
Must travel to location
Less flexibility
More expensive than online-only courses
Who It's Best For
Live in-person classes work best for students who live near a test prep facility and prefer a traditional classroom setting. It offers a high degree of interaction between students and instructors, making it easier to get individualized attention than in an online-only course.
Private Tutoring
Pros:
Tailored instruction
Custom study plans
Can learn online or in person
Cons:
Expensive
More time-consuming
Who It's Best For
Private tutoring is the way to go if you value one-on-one attention and want a personalized study plan targeting the areas where you need improvement. Unfortunately, the high cost of private tutoring may put it out of reach for some students.
---
Frequently Asked Questions About the LSAT
To do well on the LSAT, you need to know more than just the material you're being tested on. You also have to understand test-day procedures and how to study effectively. We spoke with industry experts and law school students to answer these and other common LSAT questions below. If there's something else you'd like us to answer, feel free to let us know.
What are the most important things to know prior to taking the LSAT?
Before you take your LSAT, you need to have a goal in mind and you need to understand what you'll be facing on test day.
School Requirements
Every law school has its own idea about LSAT scores. Many don't have a definite minimum for acceptance. Instead, they'll accept a range of scores, depending on how strong the other aspects of your application are. Try to find the score range or an average LSAT score for the schools you're applying to, and use this as your benchmark. If you find a score range, aim for the high end just to be safe.
You also need to know when your school's application deadline is, so you can get your test scores submitted on time. Keep in mind that it takes about three to four weeks after the test day for your scores to be released. It's best to take the exam several months before you plan to submit your application, just in case you don't do as well as you'd hoped and you need to take the test again. This may not be as much of a concern if your school has a rolling deadline, but if not, you definitely don't want to risk your scores arriving too late.
Exam Format
The LSAT exam is composed of five 35-minute multiple-choice sections, including one Reading Comprehension, one Analytical Reasoning and two Logical Reasoning sections. The fifth — also known as the variable — section is unscored and contains questions being considered for future exams. Each section contains approximately 25 questions, though this can vary slightly. Once these are complete, there is a 35-minute writing sample to conclude the exam. These writing samples are not scored, but they're sent out to all the schools you apply to, along with your LSAT scores.
Each of the multiple-choice sections are designed to test a particular skill necessary for practicing law. The Reading Comprehension section measures your ability to comprehend complex and technical texts, while the Analytical Reasoning — also known as Logic Games — section measures your ability to understand and draw conclusions about relationships in a system. The Logical Reasoning sections make up the bulk of the LSAT and test your ability to evaluate arguments, just as you'll have to do in a courtroom.
Test-Day Procedures
Prior to test day, you must register for the exam online and upload a photo of yourself which will appear on your admission ticket. On exam day, you'll need to present this ticket and a valid, government-issued ID to verify your identity. Make sure you know how to get to the testing center and arrive early, because you won't be admitted if you show up late. Check in with the exam proctors as soon as you arrive.
You are permitted one clear ziplock bag of belongings, which must be kept under your desk and only accessed between sections. Items permitted in the testing room include your identification, No. 2 pencils, a pencil sharpener, eraser, highlighter, tissues, medical products, a snack and a beverage. For a complete list of permitted items and details on testing rules and procedures, visit the Law School Admission Council website.
How much time should I spend studying for the LSAT?
This varies from student to student. It all depends on how well you know the material and how much time you have before your exam. When planning out your study schedule, consider the following:
Strengths and Weaknesses
Obviously, you want to spend more time focusing on areas where you need improvement than the ones you already know well. So if you're confident about the Analytical and Logical Reasoning portions of the exam, but struggle with Reading Comprehension, you'll want to put more of your focus on that section. If the material is all pretty new to you, you may want to allow more time to do a comprehensive study of each section. On the other hand, if you feel really confident in your abilities, maybe you can get by with a short refresher workshop. If you want to give yourself the best chance for success, though, we recommend taking a full LSAT prep course.
It's a good idea to take a practice test before you begin your studies. Time yourself and take it under conditions as close to the real exam as possible. This will give you a baseline and show you what sections you need to improve on. Most test prep providers offer a free practice test and there are several online as well.
Admission Deadline
According to the Law School Admission Council, over a quarter of LSAT students take the exam more than once and over 7 percent take it at least three times. That's why it's best to give yourself plenty of leeway and take the test several months in advance. Check when the school's application deadline is and work backward from there. Look up the available LSAT test dates and make sure you leave yourself at least two possible testing sessions in case you're not happy with your score on the first one. And don't forget to account for the three- to four-week delay in receiving your scores.
Your Schedule
If you can commit to a live LSAT prep course, you don't have to worry too much about creating a schedule because the instructor does that for you. But if your schedule doesn't allow for this, you'll have to take matters into your own hands. Check out self-study programs and plan lessons backward from your test date. If you're cramming last minute, a full course probably won't be an option for you. Some companies, like Kaplan and Manhattan Prep, offer free one-day workshops and bootcamps that take you through some basic strategies to help you through the most common question types on the exam. You won't learn as much as you would in a traditional course, but it's a nice option to have if you're short on time.
How is the LSAT scored?
Your LSAT score is measured in three ways: your raw score, your scaled score and your percentile rank. Only your scaled score and percentile rank appear on your score report and the information sent to law schools.
Raw Score
The LSAT is composed of five multiple-choice sections, four of which are scored, plus an unscored writing sample. There are approximately 100 scored questions on the exam and the number you get right determines your raw score. Each question is worth one point and there's no penalty for guessing incorrectly.
Scaled Score
Your raw score is then converted to a scaled score that ranges between 120 and 180 in one-point increments. Each test varies somewhat in difficulty, so in order to provide a comparable measure of a student's skills, the raw scores undergo a procedure known as equating. This uses statistical data to correct for differences in difficulty, so an especially tough exam will be graded more loosely than an easier one. The end result is that raw scores tend to generate very similar scaled scores across every exam.
Percentile Rank
Your percentile rank is an indication of how well you've done compared to other LSAT test takers from recent years. Like the scaled scores, the percentile ranks can vary, but they're generally pretty consistent. It's calculated by comparing your score against everyone else who has taken the exam in the last three years. The number you receive indicates the percentage of students you've scored better than. So if you receive a 90th percentile rank, that means you've done better than 90 percent of the students who have taken the LSAT in the last three years.
How important is the LSAT to law school admissions?
The LSAT is a key part of your law school application that gives schools an estimation of your abilities in a measurable, comparable way. But it's not the only factor they consider. They look at your undergraduate transcript and any applicable work experience you have. They also try to get to know you beyond your resume, which is why you typically have to submit letters of recommendation and attend an in-person interview.
Every school weighs these factors differently, so it's difficult to say what kind of role the LSAT score will play in your application. Ideally, you want to score around or above the average for the program you're applying to. If you're not sure what that is, you can figure it out by doing a little research online. Use this number as your goal and take frequent practice tests to assess how close you are to reaching it.
A below-average score doesn't mean you'll get rejected, though. Likewise, a good score doesn't guarantee an acceptance. Law schools take the time to get to know prospective students on a deeper level to make sure they're good fits for the program. That means you need to take the other aspects of your application just as seriously. If you need some assistance, some test prep companies, like Kaplan, also offer admissions consulting to coach you through interviews, essays, resumes and more.
How do I send my LSAT scores to schools?
Unlike most standardized tests, the LSAT doesn't give you the option to submit your scores to schools on the day you take the exam. Once your official score report is released, you can submit it to any school that you choose through your online account. Just enter the name of the institution and hit send.
It takes four weeks to receive your results in the mail, but if you create an account on the Law School Admission Council website, you'll be able to see your scores approximately three weeks after the test date. You can submit your scores to schools at any point, and they're good for five years. If you've taken the exam multiple times, your report will show an average of all your scores (for up to 12 exams) and a breakdown of each of them.
If you don't feel you did well on the exam, you have the option to cancel your score. You can do so either on the day of the exam by indicating that you wish to do so on your test paper or through your online account within six days of the test. Canceling your score is rarely a smart move, though. It's difficult to gauge how well you did by your first impressions and if you do cancel it, future score reports will indicate that you did so. Plus, you'll be out the $118 exam fee. You're much better off waiting to see how you did and taking the test again if you didn't get the score you wanted.
---
Key Statistics of the LSAT
Your raw LSAT score — the number of questions you got right — is converted to a scaled score ranging from 120 to 180 in one-point increments. Your score report tells you your scaled score and your percentile rank, reflecting the percentage of students that have scored lower than you in the last three years. To give you some idea of which scores translate to which percentile rank, we've gathered some statistics based on the 2012 to 2015 LSATs. Because percentile ranks are determined by the last three years of test takers, yours may be slightly different than the one you see here, but this should give you a general idea of what to expect.
| Scaled Score | Percentile Rank |
| --- | --- |
| 180 | 99.9% |
| 179 | 99.9% |
| 178 | 99.9% |
| 177 | 99.8% |
| 176 | 99.7% |
| 175 | 99.5% |
| 174 | 99.3% |
| 173 | 99.0% |
| 172 | 98.6% |
| 171 | 98.1% |
| 170 | 97.5% |
| 169 | 96.5% |
| 168 | 95.6% |
| 167 | 94.4% |
| 166 | 93.1% |
| 165 | 91.5% |
| 164 | 89.5% |
| 163 | 87.7% |
| 162 | 85.2% |
| 161 | 82.5% |
| 160 | 80.1% |
| 159 | 77.2% |
| 158 | 73.7% |
| 157 | 70.6% |
| 156 | 67.0% |
| 155 | 63.1% |
| 154 | 59.9% |
| 153 | 56.0% |
| 152 | 51.8% |
| 151 | 47.9% |
| 150 | 44.1% |
| 149 | 40.5% |
| 148 | 36.9% |
| 147 | 33.6% |
| 146 | 30.1% |
| 145 | 26.8% |
| 144 | 24.0% |
| 143 | 20.9% |
| 142 | 18.5% |
| 141 | 16.0% |
| 140 | 13.7% |
| 139 | 11.7% |
| 138 | 10.1% |
| 137 | 8.4% |
| 136 | 7.0% |
| 135 | 5.9% |
| 134 | 5.0% |
| 133 | 3.9% |
| 132 | 3.2% |
| 131 | 2.6% |
| 130 | 2.1% |
| 129 | 1.6% |
| 128 | 1.3% |
| 127 | 1.0% |
| 126 | 0.8% |
| 125 | 0.7% |
| 124 | 0.5% |
| 123 | 0.4% |
| 122 | 0.3% |
| 121 | 0.3% |
| 120 | 0.0% |
The Other 12 LSAT Prep Courses We Reviewed
Bryce Welker is an active speaker, blogger, and regular contributor to Forbes, Inc.com, and Business.com where he shares his knowledge to help others boost their careers.  Bryce is the founder of more than 20 test prep websites that help students and professionals pass their certification exams.