The Project Management Institute's Agile Certified Practitioner (PMI-ACP) is the company's fastest growing certification. To achieve it, you must amass thousands of hours of work experience and pass the difficult PMI-ACP exam. You also have to participate in 21 hours of training in agile practices, and that's where a PMI-ACP exam prep course comes in. These courses provide the required contact hours and teach you the concepts you need to know in order to be successful on the exam and in your career as a project manager. There are many different programs out there, so we put together this guide to the best PMI-ACP exam prep courses to help you narrow down your options.
Our team of experts evaluated 21 of the most popular PMI-ACP exam prep courses to determine which best prepare you for the test. We wanted our recommendations to be useful to everyone, so we focused exclusively on online prep courses. You may want to explore the in-person programs in your area as well. In order to come up with our finalists, we compared each course's study materials, student support and overall comprehensiveness. We also spoke to former students of each program to learn how well they felt the courses prepared them for the exam.
In the end, we settled on three finalists. SimpliLearn was our favorite because it emphasizes learning in real-world contexts over memorizing facts and concepts. But you may prefer one of our other top picks. We recommend exploring all of your options before making your decision to ensure you find the PMI-ACP prep course that's right for you.
---
A Full List of Every PMI-ACP Exam Prep Course Worth Considering
Our three top picks are listed below followed by the other 18 prep courses we considered. Click on the links to visit the company websites and to see what we had to see about each of our finalists.
The 3 Best PMI-ACP Exam Prep Courses
Full Reviews of the Best PMI-ACP Exam Prep Courses
1. Velociteach Review

Best for rapid learning.
Velociteach PMI-ACP's bootcamp-style lectures are designed to get you ready to take the PMI-ACP exam in as little as two days. But don't worry if you need a little more time. You also get six months' access to InSite, the company's exclusive online learning platform, and ongoing instructor support until you pass your exam, no matter how long that takes. Though technically a live online course, you're left to review most of the material at your own pace, so it's not a good fit if you don't feel comfortable studying independently.
What to Expect
The two-day live online bootcamps are held four times per year in May, July, September and November. Corporate training solutions are also available to interested groups. You start off the program with a baseline exam to see what you already know, and then your instructor will walk you through the PMI-ACP test format and its key topics. At the end of the bootcamp, you take a final exam to see how you improved. Your instructor will also advise you on what further steps you should take in order to prepare yourself by your exam day.
The rest of Velociteach's program is self-paced. You can access practice questions and tests through the InSite online learning platform. There's also a textbook with two full-length practice exams and a workbook containing memory aids and test-taking strategies to help you excel on your PMI-ACP exam. These books are yours to keep, so you can review the material as many times as you wish.
Velociteach instructors are available to assist you even after the bootcamp is over. You can reach out to the company via email with questions about the exam material or filling out your PMI-ACP application. The course also comes with a pass guarantee. If you fail your exam the first time, a Velociteach instructor will work with you one on one to design a custom study plan. And in the unlikely event that you fail three times in a single year, you'll receive a full refund of the course tuition.
Velociteach Details
| Course | Price |
| --- | --- |
| PMI-ACP Exam Prep Course | $1,597 |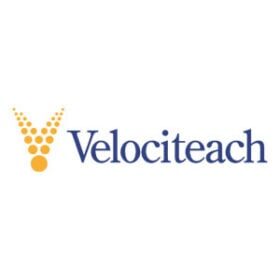 Save 15% off Velociteach PMP, CAPM, PMI-ACP Classes
---
2. SimpliLearn Review

Best for hands-on learning.
SimpliLearn has built its PMI-ACP exam prep course around the idea that we retain information best when we can apply it. You don't just memorize definitions and concepts. You see how they play out in real-world case studies and demonstrate your understanding through simulated exams and class projects. Not only does this make the material easier to remember, but it's also more fun to learn. You can enroll in a live online course or work through the program at your own pace. Corporate training solutions are also available to interested businesses in either a live or self-paced format.
What to Expect
The live online course includes 24 hours of instructor-led training and 180 days of access to the online study materials that make up the self-paced course. The instruction is spread out over seven four-hour sessions. Most courses take place on weekends to accommodate those who have to work during the week. The course covers all seven domains of the PMI-ACP exam from agile principles to continuous improvement. You can view a detailed syllabus and the upcoming live course schedules on the course website.
The online study materials contain 25 hours of content, including video lessons, 102 chapter quizzes and four full-length practice tests. These tools can help you assess your comprehension and get comfortable with the exam format, but they're not always the best for understanding the concepts in context. That's where the case studies come in. Throughout the program, you'll explore over 60 real-world scenarios you might face in your role as a project manager and discuss the best way to navigate them. You must also complete one of two projects — E-Commerce Website Functionality Creation or Smart Weather — and get it approved by the course instructor in order to receive your certificate. This is the ultimate test of what you've learned in the course because it requires you to apply your knowledge to a real project management task.
SimpliLearn provides its students with 24/7 email support. There's also live chat and phone support if you have a more immediate concern. Few self-paced PMI-ACP exam prep courses offer any support to their students and those that do usually limit it to email, so SimpliLearn's dedicated phone and live chat help should not be undervalued.
SimpliLearn Details
| Course | Price |
| --- | --- |
| Self-Paced Learning | $299 |
| Online Classroom Flexi-Pass | $799 |
---
3. PMtraining Review

Best for flexibility.
No matter what your schedule or how you like to learn, PMtraining has a program for you. It's the only one of our finalists to host in-person courses in select cities and there are new live online classes starting every few weeks. There's also a self-paced course and corporate training solutions for those who prefer to study on their own schedule. If you don't like the course, you can request a full refund within your first week, but with its 97 percent first-time pass rating and a Pass Guarantee, chances are, you won't want to.
What to Expect
Live online and in-person courses run either three or four days, with sessions ranging from 4.5 to eight hours each day. Each class begins on a different day at a different time, so you shouldn't have to wait too long for one that fits your schedule. The program isn't cheap — the standard rate is $1,795 — but you can often get discounts if you wait to book until closer to the course's start date. Corporations interested in team training can also get a discounted price, and they're able to set their own class schedules.
Both the self-paced and live courses come with three months' access to the online study materials. These include a textbook, presentation slides, over 1,000 practice questions and several full-length simulated exams. The self-paced course also includes dozens of pre-recorded video lectures, which form the bulk of the instruction. If you find three months isn't enough time for you to complete the program, you can apply for one free 90-day extension.
All students get access to 24/7 email support for asking questions. If you enroll in the live course, you get a one-on-one Q&A session with your instructor as well. Use this time to talk through any questions and clarify any misunderstandings. The best part is PMtraining's support extends beyond the course completion date. If you need help filling out your application or if your application gets audited, an instructor will help you figure out how to proceed. And if you fail your exam, you can apply for a free course retake, provided you've attended all class sessions, done all the homework and taken the exam within 30 days of course completion.
PMtraining Details
| Course | Price |
| --- | --- |
| PMI-ACP Practice Exams | $59 |
| PMI-ACP Certification Bootcamp | $349 |
| Live Online PMI-ACP Class | $1,390 - $1,795 |
---
The Most Important Features: Accessibility, Comprehensiveness, Study Materials and Support
We looked at dozens of features when comparing PMI-ACP exam prep courses. They fell into four main categories: accessibility, comprehensiveness, study materials and support.
Accessibility
All of our finalists offer regular live online courses that you can attend from anywhere. SimpliLearn and PMtraining also have self-paced programs for those who prefer to work at their own pace. We looked at the access periods for self-study programs and the frequency and flexibility of live classes. PMtraining stood out the most in this category because it has the most online courses of any company we considered. It's also the only one of our finalists to offer in-person classes in select cities.
Comprehensiveness
We made sure that each of our finalists was a PMI Registered Education Provider (R.E.P.). It's important that whatever course you take carries this credential, otherwise the program won't count toward your certification requirements. Each of our top picks provides at least the minimum 21 hours of training. We compared the content and detail of each course to ensure that each key subject area is covered thoroughly. Then, we reached out to former students to get their insights into what worked and what didn't.
Study Materials
A good PMI-ACP exam prep course provides a textbook, quizzes and full-length simulated exams to help reinforce the concepts covered in the lectures. Practice tests are especially important because they allow you to familiarize yourself with the exam format and estimate your score. Taking regular practice tests throughout the course is also a good way to measure your progress over time. SimpliLearn performed the best here with four simulated exams, over 100 chapter quizzes and dozens of case studies to demonstrate the key topics in real-world contexts.
Support
In a live lecture, you can ask the instructor if you run into questions, but you should also have a means of getting support outside of class. All of our finalists offer 24/7 email support to students. SimpliLearn provides phone and live chat support as well. PMtraining outdoes them all, however, with its one-on-one Q&A sessions, where you get to meet individually with your instructor to talk through any questions or difficulties you're having. It also offers a pass guarantee. If you fail your PMI-ACP exam after completing the prep course, you can retake the course for free.
---
Choosing the Right PMI-ACP Prep Course Delivery Type for You
There are three main types of PMI-ACP exam prep courses to choose from. The right one for you depends on your personal preferences, budget and schedule. We've outlined each of them below in order from least expensive to most expensive.
Self-Paced: You purchase the course materials and review them on your own.
Live Online: You join a virtual classroom and learn from a remote instructor.
Live In-Person: You travel to a physical location and learn in a traditional classroom setting.
Self-Paced
Pros:
Cheapest programs
Set your own schedule
Work at your own pace
Cons:
Self-discipline required
No personalization
Limited instructor support
Who It's Best For
A self-paced course is a good fit for independent learners who want the freedom to work at their own pace. It may be your only option if your schedule doesn't permit attending a live class.
Live Online
Pros:
Attend anywhere
Can get personalized help
Schedule keeps you on track
Cons:
Not as interactive as in-person courses
Technical issues could arise
Who It's Best For
A live online course is ideal if you prefer learning from a knowledgeable instructor, but don't want to or can't travel to an in-person location.
Live In-Person
Pros:
Distraction-free
Familiar setting
Highly interactive environment
Cons:
Requires travel
No flexibility in schedule
More expensive than online-only courses
Who It's Best For
An in-person course is the way to go if you learn best in an engaging, interactive environment. We don't review these courses in this guide.
---
Frequently Asked Questions About the PMI-ACP Exam
Our goal is to create a comprehensive resource for all project managers interested in the PMI-ACP certification. We spoke to several of them to learn what questions they had about the exam, and we've answered the most common ones below. If there's anything else you'd like us to add, feel free to reach out and let us know.
How do I register for the PMI-ACP exam?
There are several steps you must take in order to sign up for the PMI-ACP exam. We outline each of them below.
Complete all prerequisites.
PMI requires all PMI-ACP credential holders to have over 2,000 hours of project management experience. You must also have 1,500 hours of experience working on agile project teams or with agile methodologies. Finally, you must have 21 hours of training in agile practices, which your PMI-ACP exam prep course should cover. You will be asked to provide proof of your experience on your application and PMI will verify these facts, so do not lie.
Submit your application.
Once you have fulfilled all the necessary prerequisites, register on PMI's website and fill out the application. You'll be asked to provide your basic personal information along with proof that you've satisfied all of the certification requirements. Submit this along with your application fee. The cost is $435 for PMI members and $495 for non-members. Once PMI has verified the information in your application, you will be sent a special code that you can use to sign up for the exam.
Schedule your exam.
The PMI-ACP exam is administered by Prometric testing centers nationwide. Once you've received your code from PMI, you can create an account on Prometric's website. Look up the testing location nearest you and schedule the exam for a date and time that works with your schedule. The exam lasts three hours, but you should allow for a little extra time for checking in. If you need to reschedule or cancel your exam, you can do so at any time through your online account. Your fees will not be refunded, however, if you cancel your test.
Make sure you arrive at the testing center early. Bring a valid, government-issued photo ID and present this to the testing administrator. Be prepared for additional security checks, including fingerprint and metal detector scans.You aren't permitted to bring anything with you into the exam room. The exam administrator will provide you with a secure locker where you can store your belongings for the duration of the test. For a complete list of exam-day procedures, visit Prometric's website.
What does the PMI-ACP exam test?
The PMI-ACP exam is broken down into seven domains. Each domain contains a set number of tasks focusing on different aspects of agile project management. We discuss each of the domains briefly below, but for a more detailed overview, visit PMI's website.
Domain 1: Agile Principles and Mindset — 16%
This domain consists of nine tasks focusing on the basic principles and mindset you must have in order to work as a PMI-ACP project manager.
Domain 2: Value-Driven Delivery — 20%
This is the largest domain on the exam, consisting of 14 tasks divided into four subdomains. It focuses on delivering valuable results, prioritizing work and incorporating stakeholder feedback.
Domain 3: Stakeholder Engagement — 17%
This domain consists of nine tasks divided into three subdomains. It tests your ability to collaborate effectively with stakeholders and balance their needs with the project cost and resources involved.
Domain 4: Team Performance — 16%
This domain is also divided into three subdomains with three tasks each. It measures your skill at managing a team and creating a productive, collaborative work environment.
Domain 5: Adaptive Planning — 12%
The fifth domain consists of ten tasks broken into three subdomains. It tests your ability to initiate, plan, execute, monitor and close an evolving project.
Domain 6: Problem Detection and Resolution — 10%
This section has five tasks related to identifying, prioritizing and resolving issues and taking steps to prevent them from recurring.
Domain 7: Continuous Improvement — 9%
This domain has six tasks. It looks at your ability to continuously make improvements to your processes, team and final product in order to produce the best results you can.
How is the PMI-ACP exam scored?
The PMI-ACP exam consists of 120 multiple-choice questions. Only 100 of these are scored. The remaining 20 questions are pretest items added by PMI to assess their difficulty and fairness. Approved questions will go on to become graded items in future versions of the exam. The pretest questions are not marked, so you won't know which they are. Treat all questions as if they are going to count and do your best with them. If you don't know an answer, make your best guess. There is no penalty for incorrect answers.
Unlike most professional certification exams, you aren't assigned a percentage grade and there is no set number of questions you must get right in order to pass. Instead, you're assigned to one of three categories — Proficient, Moderately Proficient or Below Proficient — for each of the key areas. Ideally, you want to score at least Moderately Proficient in all categories, but you may still be able to pass with a single Below Proficient on your report.
Most experts estimate that the passing score hovers around 70 percent. The exact number will vary slightly from one version of the exam to another as each question is weighted differently depending on its importance and difficulty. But 70 percent can serve as a good baseline when you're taking practice tests. Make sure you can consistently score above this number before you sign up to take your exam.
What if I fail the PMI-ACP exam?
After receiving your approval to test, you have a one-year period in which to pass the PMI-ACP exam. You may take it up to three times during this period. You can schedule your second and third attempts whenever you feel ready to try again. All you have to do is pay the reexamination fees — $335 for PMI members and $395 for non-members — and then sign up for a new testing date with Prometric.
If you fail your exam three times, you must wait a year from your last testing date before you can try again; however, you may take other PMI exams, such as the PMP, CAPM or PgMP, without waiting. After your year is up, you must fill out a new PMI-ACP application and repay your exam fees before you will be allowed to test again. You must also resubmit a new application if you don't pass your exam within your initial one-year eligibility period, regardless of the number of times you took the exam.
Before you sign up for a retake, look at your score report and figure out which areas you struggled with. Review these sections carefully until you feel confident in your ability to pass. If your scores were below-average across the board, you may want to consider enrolling in a live prep course if you didn't the first time or finding a PMI-ACP tutor who can work with you to help you master the tricky subjects.
---
The Other 18 PMI-ACP Exam Prep Courses We Reviewed