Project management is a rapidly expanding field that offers opportunities in everything from construction and engineering to I.T. But as more and more people rush to fill these positions, competition becomes steeper. Many employers now require or strongly prefer that candidates obtain Project Management Professional (PMP) certification to demonstrate a comprehensive understanding of the skills and responsibilities of project management. As a result, a number of PMP exam prep courses have sprung up, all claiming to be the best. We put those claims to the test and created this guide to share our findings.
We compared 21 PMP exam prep courses to determine which best prepare you for the test and your career afterward. In the interest of creating a useful guide for everyone, we focused our attention on companies that provide online courses — self-study, virtual classroom or both — that anyone can attend. From there, we dug deeper, evaluating available study resources, program flexibility, comprehensiveness and more. We also checked out what former students had to say and consulted with industry experts to determine what matters most in a PMP prep course.
Our research led us to five finalists that cover all the exam material skillfully and uniquely. We made sure that all of our top picks provided the required 35 hours of education and were on the Project Management Institute (PMI) list of Registered Education Providers (R.E.P.s). SimpliLearn's course was our favorite, but depending on your learning style, you may be better off with one of our other picks. Check out all of our reviews below to learn more.
A Full List of Every PMP Exam Prep Course Worth Considering
Here's a list of our top five PMP exam prep courses as well as the other courses we looked at. To see the program schedules and to hear what we had to say about them, click on the links below.
The 5 Best PMP Exam Prep Courses in January 2022
[table "37nbsp" not found /]
Full Reviews of the Best PMP Exam Prep Courses
1. SimpliLearn PMP Review

Best for realistic practice.
Former students rave about SimpliLearn's engaging course format and plentiful opportunities for real-world practice. Throughout the program, you'll take 83 end-of-chapter quizzes and five simulated practice exams, so you can measure your understanding and familiarize yourself with the exam format. You'll learn from case studies and scenario-based games, as well as four course projects that synthesize what you've learned about each of the domains and subject areas. If you run into any trouble, you can reach out to a course instructor at any time via email, phone or live chat.
What to Expect
SimpliLearn offers self-study and live online courses for individuals, as well as custom corporate training solutions. Its self-study program gives you six months' access to 35 hours of comprehensive video lessons, and you can preview some of these before you sign up for the course. Live online courses are taught in 10 three-hour weekday sessions or eight four-hour weekend sessions. Class times vary from course to course, so if there isn't one available to you now, there may be in the future. Unfortunately, due to the limited number of live courses, that could mean you have to wait a few weeks for a program that fits in with your schedule.
SimpliLearn understands that information is best retained when you're able to apply it, and its courses give you plenty of opportunities to do so. You can take up to five simulated practice exams — the most of any company we looked at — and you'll learn from real project management scenarios and case studies. Not only is this a more valuable way to learn than memorizing textbook concepts, it's also a lot more fun. The ultimate test of your understanding comes with the four course projects. You'll be given scenarios about performance enhancement, time and cost management, and project selection. Using the knowledge you've learned in the course, you will work to build effective solutions to the problems. You must complete one project and one simulated practice exam with a score of 80 percent or better to pass the course.
SimpliLearn's programs are reasonably priced compared to the other companies we looked at, especially considering what you get. The course offers a money-back guarantee if you don't pass your PMP exam, but unfortunately, this is only for live online students. In order to be eligible for the guarantee, you must attend all live course sessions and take the exam within 45 days of course completion.
SimpliLearn Details
| Course | Price |
| --- | --- |
| Self-Paced Learning | $499.00 |
| Online Classroom Flexi-Pass | $999.00 |
---
2. PM Study Review

Best for rapid learning.
PM Study prepares you to take the PMP exam in an intensive, four-day bootcamp. These courses can be completed live online or at one of the company's numerous locations around the country. The program includes 37 hours of instruction and four simulated practice exams. A course like this is great if you need to prepare for the exam quickly and you're able to block off four full days for training, but this isn't an option for everyone. In that case, you should check out the company's self-study programs. The three different levels give you the flexibility to build a study plan that fits your needs.
What to Expect
PM Study's bootcamps are reasonably priced and deliver 37 hours of live instruction, usually condensed into four days. All study materials are provided to you, including workbooks containing over 800 practice questions and four full-length exams created by certified PMPs. When you sign up, you also get two months' free access to the company's online self-study course. This is a useful resource if you feel a topic was covered too quickly in the bootcamp and you want to return to it. That shouldn't be an issue for most, though. PM Study's programs boast a success rate of 98.7 percent.
If time or money prohibit attending one of PM Study's live bootcamps, its self-study course is a viable alternative. Prices start as low as $25, but if you want access to the full course, including the four practice tests, 12 chapters of video lessons and 40 PMI contact hours, you'll have to upgrade to the Gold plan, which starts at $89.95. All levels include Android and iOS mobile apps, so you can study from anywhere. PM Study allows you to try its self-study course for free for three days, so start here if you're not sure if it's right for you.
You won't have access to your instructor after the bootcamp is complete, so make sure to ask any questions you have during the course hours. The program does come with a money-back guarantee, though, so if you don't pass the exam, the company will refund the course fee and pay for your exam retake. In order to qualify, you must attend all class sessions and take the PMP exam within 30 days of course completion.
PM Study Details
| Course | Price |
| --- | --- |
| PMP Exam Prep Online Course (Self-Study) - Silver | $25.00 |
| PMP Exam Prep Online Course (Self-Study) - Silver | $89.95 - $319.95 |
| PMP Exam Prep Online Course (Self-Study) - Platinum | $499.95 |
| PMP Exam Prep Classroom Bootcamp - In Person | $1,899.00 |
| PMP Exam Prep Live Course - Live Online | $1,999.00 |
---
3. Velociteach Review

Best for comprehensive study materials.
Velociteach covers its 35 live instruction hours in four days, but it also provides you with a plethora of resources to keep you studying long after, if that's something you want to do. All programs include three full-length practice tests, study workbooks, flashcards, audio CDs and access to InSite, the company's self-study PMP exam prep course. All of that adds up to over 1,800 practice questions — that's over 1,000 more than what most companies offer. With all this material to work with and post-class support from instructors, you shouldn't have any trouble feeling confident on test day.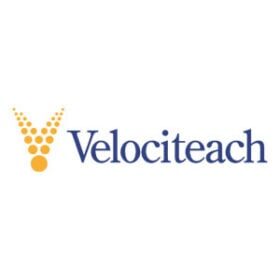 Save $320 off Velociteach PMP, CAPM, PMI-ACP Classes
What to Expect
Velociteach offers PMP exam prep bootcamps in eight cities around the country — Atlanta, Chicago, Houston, Los Angeles, New York, Philadelphia, San Francisco and Washington, D.C. If you don't live in any of these places, you can attend the course virtually. Before the course begins, your instructor will host a one-hour webinar to explain the course and answer any questions you have about the program or the PMP exam. The class takes you through all 10 knowledge areas in detail and teaches you exercises to help you understand and recall the material. You'll still have access to your instructor after the course is over, in case any further questions arise.
The online study materials are where Velociteach really shines. Its InSite platform covers the same material as its bootcamps in a series of video lessons, which you can watch as many times as you want. Once you've got a firm grasp on the material, test it out with online exercises and three full-length practice PMP exams. These tools are included free of charge with the bootcamps, but if you're taking it as a self-study course, you can choose how long you want access for. Prices start at an affordable $219 for one month, but you can get a discounted rate if you purchase three or six months' access.
Velociteach wants you to feel supported every step of the way. Its bootcamps come with a money-back guarantee if you don't pass, and its instructors will even help you fill out your PMP exam application form. Former students have said that the support they received throughout the program made them feel very confident on test day. So, given all that, it shouldn't come as a surprise that Velociteach is one of the few R.E.P.s to receive the Project Management Institute's Education Provider of the Year award.
Velociteach Details
| Course | Price |
| --- | --- |
| Pass the PMP 5th Edition Exam (Self-Study) - 1 month access | $219.00 |
| Pass the PMP 5th Edition Exam (Self-Study) - 3 months access | $349.00 |
| Pass the PMP 5th Edition Exam (Self-Study) - 6 months access | $499.00 |
| PMP Exam Prep Course - In Person | $2,447.00 |
---
4. CertWise Review

Best for instructor support.
CertWise covers all aspects of the PMP exam in a five-week course, but your instruction isn't limited to the time you spend in class. Every week, instructors host a one-hour webinar where they'll discuss important topics in more depth and answer any questions you have. They also facilitate class discussions to reinforce your learning. Unfortunately, the program cost is high and there aren't many course times to choose from, so budget and time constraints may put CertWise out of reach to some.
What to Expect
CertWise's live online PMP exam prep course is built for students who enjoy interactive learning and prefer being instructed by a teacher rather than going it alone. The course offers 35 hours of live instruction and weekly assignments to reinforce what's covered in class. Each week, your instructor hosts a one-hour webinar to highlight important concepts and answer any lingering questions. But don't worry if you miss it. All webinars are recorded and can be accessed through your online account, and your instructor is available to answer your questions at any time. You'll also take part in regular class discussions as part of the program where you and your classmates can share ideas and opinions and work together to solve complex project management problems.
The cost of the live online course is $2,295, which is significantly higher than our other top picks, so it's not a great choice if you're on a budget. It may not be a good fit for your schedule either, but that depends. You can view a list of the company's upcoming courses on its website, but there aren't many to choose from and classes are often in the middle of the day. But there may be some alternatives available to you. CertWise does team training for businesses, online and in-person, and it also offers in-person courses through its network of global partners. Going with one of these options could also be expensive, but it gives you the flexibility to choose a schedule that works best for you.
There's also the option of studying independently if you prefer. The self-study program gives you the course workbook and full access to its online resources, including practice tests, flashcards, progress reports and over 900 practice questions, for one year. You'll start with a pretest to assess what you already know and identify where you need more practice. There are chapter quizzes for every chapter of the course book, so you can make sure you're understanding the material. At the end of the course, there's a post-test to see how much you've improved. All online resources can also be accessed on your smartphone through your mobile web browser.
CertWise Details
| Course | Price |
| --- | --- |
| PMP Self-Study | $695.00 |
| 5-Week Online Course - Live Online | $2,295.00 |
| Global Partner Course - In Person | Varies |
---
5. LinkedIn Review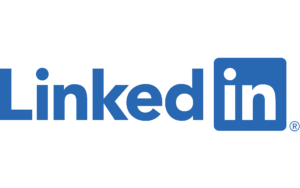 Best for technology.
LinkedIn has partnered with Lynda to create a comprehensive self-study PMP exam course with 80 on-demand videos and over 35 hours of course instruction. The program is the most affordable of any of our top picks at just $399, but unfortunately, it doesn't come with any additional instruction beyond the course videos and study materials. Though it's hosted on Lynda, this program is a stand-alone purchase and doesn't grant you access to Lynda's library of professional development courses.
What to Expect
LinkedIn's PMP exam prep course walks you through all the concepts that you'll be tested on in a series of 80 clear, easy-to-understand videos. You can watch these as many times as you need to in order to fully grasp the material. Once you've finished a section, you can test your knowledge with worksheets and practice questions. The course also includes two full-length practice tests. Navigating the online program is simple and the interface is clean. You can access all resources through Lynda's mobile apps for Android and iOS devices, so it's a great choice if you don't have time to spend hours sitting in front of a computer.
The course doesn't include any kind of instructor support, so one of our other top picks is a better choice for students who are interested in this. However, the program does come with a course extension guarantee. If you don't pass your PMP exam after completing LinkedIn's course, the company will give you another six months' access to the program for free. In order to qualify, you must complete all course activities and take the exam within one month of completing the course.
LinkedIn Details
| Course | Price |
| --- | --- |
| PMP Certification Exam Prep Course | $399.00 |
---
The Most Important Features: Accessibility, PMI Registration, Comprehensiveness and Support
We chose the best PMP exam prep courses based on course accessibility, PMI registration, program comprehensiveness and instructor support.
Accessibility
Many companies offer in-person PMP exam prep courses, including some of PMI's local chapters. But these courses may not be an option for everyone. If you don't live near one of these locations, you'll have to attend a course online. Ideally, companies will give you a choice on whether you'd like to learn on your own or from a live instructor, but some only offer self-study courses. A few also provide business solutions to companies who'd like a qualified instructor to come to their workplace and train their employees. We touch on these services in our reviews, but our primary focus was courses available for individual purchase.
PMI Registration
The Project Management Institute maintains a list of Registered Education Providers (R.E.P.s) that offer high-quality, comprehensive PMP exam prep courses covering all aspects of the test. If you're paying for a course, you should make sure the provider has this registration, so you're not paying to learn irrelevant material. It's also important that courses provide the required 35 hours of study necessary to obtain PMP certification. That way, you'll be ready to take the exam as soon as you finish the course. All of our finalists meet both these criteria.
Comprehensiveness
A good PMP exam prep course will give a thorough overview of the five process groups and 10 knowledge areas. Instruction may be delivered live or through online videos. Additional study materials may include practice exams, a question bank and case studies. These resources give you experience with real test questions and job scenarios to put the material you're learning in context. Taking simulated exams throughout the course also gives you a good idea of where you stand and what sections, if any, you need to review more before test day. We favored the prep courses that offered a variety of practice materials to reinforce the lessons.
Support
Live courses give you access to a trained instructor who can answer any questions you have or clarify any misunderstandings. Ideally, you would have access to this instructor via email, phone or live chat outside of class as well. Some programs, especially self-study courses, don't give you this option. Different people need different levels of support, so this may not be an issue for you. But we preferred companies that made instructor support available to those who want it.
Course Guarantees
Some companies offer money-back or free-study guarantees if you don't pass the PMP exam after taking their courses. While these can be great to have, it's important to read the fine print before you sign up. These guarantees often come with stipulations, like completing all course materials and taking the exam within a certain time frame after completing the course. Failure to meet all requirements may render you ineligible for the guarantee.
---
Choosing the Right PMP Exam Prep Course Delivery Type for You
PMP exam prep courses are taught in several formats. The right one for you depends on your preferred learning style, budget and schedule. We've listed the different options below in order from least to most expensive.
Self-Paced: You pay for the course materials and study them at your own pace.
Live Online: You attend a virtual classroom where you learn from a remote instructor.
Live In-Person: You travel to one of the company's offices and learn in a familiar classroom environment.
Private Options: A trained instructor will travel to your workplace and give private instruction to you and your coworkers.
Self-Paced
Pros:
Cheapest courses
Learn when you want
Can cover a lot quickly
Cons:
Must be self-disciplined
No personalized instruction
Little to no instructor support
Who It's Best For
A self-paced course is best if you prefer learning independently or your schedule doesn't permit attending a live class.
Live Online
Pros:
Attend from anywhere
Can get instructor assistance
Planned course structure
Cons:
Less interactive than live classroom
Potential for technical problems
Who It's Best For
A live online course is a good fit if you prefer learning from an instructor, but don't live near a live classroom location. It's also an option if your work requires you to travel a lot and you can't commit to showing up in person for each class.
Live In-Person
Pros:
Total immersement
Familiar learning environment
High degree of interactivity
Cons:
Must travel to class
Less schedule flexibility
More expensive than online-only programs
Who It's Best For
An in-person course works well if you live near a test prep company's branch office and prefer a high degree of interactivity in your classes.
Private Options
Pros:
Personalized instruction
May be free through employer
Online or in-person with no travel
Cons:
Can't purchase for an individual
Can be expensive for companies
Who It's Best For
Private options are typically only for large businesses that want to train their project managers in a particular way. Courses are tailored to suit the organization and instructors may travel to the business to conduct the course.
Frequently Asked Questions About the PMP Exam
Our goal is to create a comprehensive resource to help project managers ace the PMP exam. We've put together this list of some of the most frequently asked questions about the test and PMP certification to help you understand what's expected of you and how to effectively prepare for the exam. If there's any questions we missed that you'd like us to answer, please let us know.
What are the benefits of PMP certification?
The PMP certification demonstrates that you have mastered the skills necessary to succeed as a high-level project manager. The certification process is long and can be expensive, depending on how you prepare for it, but the gains in employment opportunities, networking and job performance make it well worth the investment. PMP certification is directly relevant to various fields such as professional engineering. A PMP designation is often pursued in conjunction with FE exam prep or PE exam prep.
Employment Opportunities
Adding a PMP certification to your resume can open up a lot of doors for you. Employers want to hire candidates that have proven their ability to successfully manage complex projects, and a PMP certification shows that you meet this criteria. Becoming certified will give you access to more — and more lucrative — job opportunities. According to a survey conducted by the Project Management Institute, PMP-certified project managers earn 20 percent more than their uncertified counterparts, on average.
Networking
If you're enrolled in a live PMP exam prep course, you'll be learning alongside other similarly oriented project managers. And you'll have access to instructors who already are PMP-certified. This can help you make connections that could land you a new job down the road. You may also want to consider becoming a member of the Project Management Institute. You don't need to be PMP-certified, but many members are, and forging connections with them could pay dividends in the long run.
Job Performance
No matter where you end up working after you obtain your PMP certification, you can guarantee that you'll be a more effective project manager than you were before. Studying for the exam teaches you new skills and strategies to help you with everything from time management to risk identification, so that you feel ready to tackle even the most complex projects with confidence.
What criteria do I need to meet to become PMP-certified?
There are several requirements a project manager must meet in order to obtain PMP certification. You must have considerable experience working as a project manager, complete the required education hours, fill out an application and pass the PMP exam. There are additional requirements you must meet in order to maintain your certification.
Work Experience
Before you can become eligible to sit for the PMP exam, you must demonstrate that you already have considerable project management experience. The exact requirements depend on your formal education. If you have a four-year degree, you must have a minimum of three years of professional project management experience, during which you've spent at least 4,500 hours leading the project. Individuals with less than a bachelor's degree must prove five years of experience and 7,500 hours of project leadership. These hours must have been completed within the last eight years.
Project Management Education
The Project Management Institute requires all candidates to have 35 contact hours of formal project management education through the PMI itself or one of its R.E.P.s. When you submit your application, you will be required to provide proof, given to you upon course completion, that you have fulfilled the 35-hour education requirement.
Application
Once you've met the requirements listed above, you need to submit an application to the Project Management Institute and have it approved. The application form requires you to provide proof of your training and a detailed history of your project management experience, breaking down the exact timeframe and hours you spent working on each project. When that's complete, you submit your application for review and if it's approved, you must pay the exam fee before you can take the test. The cost is $405 for PMI members and $555 for non-members. When your payment has been processed, PMI will reach out to you with your testing eligibility number, so you can set up a test date.
PMP Exam
The PMP exam is a 200-question, multiple-choice test that covers all the major aspects of a project manager's job. You have four hours to complete all the questions, and there are no penalties for guessing incorrectly. PMI uses Prometric testing centers to conduct secure, proctored computer-based exams, but an exception is made for students who live over 150 miles from a Prometric center. These students must take a proctored, paper-based test. The Project Management Institute will reach out to you with further details on how to set up this type of exam.
Maintaining Your Certification
Every PMP-certified project manager is required to obtain an additional 60 professional development units (PDUs) every three years. You can earn these PDUs in a number of ways, including formal courses, self-directed learning, giving presentations or volunteering. Before you sign up for any education courses, you should check with the Project Management Institute to make sure it will count toward your 60 PDUs.
What project management skills does the PMP exam test?
The PMP exam is broken down into five process groups or domains: initiating, planning, executing, monitoring and controlling, and closing. Below is a quick overview of each of them.
Initiating — 13%
Initiating tests your ability to define the goals of a project and kick them off. You should be able to identify project deliverables and risks, obtain the necessary approvals, and communicate key information about the process to stakeholders. This section of the exam contains approximately 26 questions.
Planning — 24%
As the name implies, the Planning section evaluates your skills at planning all aspects of the project. This includes the schedule, cost, materials and human resources involved. You must also be able to understand the scope of a project and any associated risks, and make plans to ensure the quality of the work being done. There are approximately 48 planning questions on the PMP exam.
Executing — 31%
The Executing section is the largest part of the exam, with approximately 62 questions devoted to it. This section tests your ability to implement the processes you created during the planning phase. It deals with the day-to-day running of a project, carrying out tasks and ensuring the overall quality of the work.
Monitoring and Controlling — 25%
This section deals with tracking the work that is being done on the project and making sure everything is running smoothly. Of course, everything doesn't always run smoothly, and this section also tests your ability to manage and respond to risks. There are approximately 50 Monitoring and Controlling questions on the PMP exam.
Closing — 7%
Closing has to do with wrapping up projects, ensuring that all deliverables were completed and transferring them over to the project stakeholders. This is the shortest section of the PMP exam, with only 14 questions.
How is the PMP exam scored?
The PMP exam doesn't give you a numerical score, and there's no singular number of correct answers you need to get in order to pass. It all depends on the specific exam you're taking. While the test-makers try to create questions that present an equal challenge, this isn't always possible, so they use a process known as psychometric analysis to account for differences in difficulty across exams. Basically, this means you get more credit for answering difficult questions correctly than easy ones. This ensures a level of fairness in all exams, but it also means it's impossible to compute the exact number of correct answers you need to ensure a passing grade.
Your score report breaks down each of the five exam sections and gives you a performance rating in each: Proficient, Moderately Proficient or Below Proficient. One Below Proficient score isn't going to tank your chances of passing, but you want to score mostly Proficient and Moderately Proficient, especially in the high-value categories of Executing and Monitoring and Controlling in order to maximize your chances of success.
If you are taking a computer-based exam, you'll find out your results as soon as the test is complete. You can also access your exam report online for up to 10 days. Paper-based test takers will have to wait for their exam to be manually graded, and this can take anywhere from six to eight weeks. You'll receive an email when your score is available online.
What if I fail the PMP exam?
Don't worry. You're not alone. The PMP certification exam is challenging, and it's not uncommon for candidates to fail the first time. The good news is, you can try again. Read on to learn about how to handle this tricky situation.
Learn from your mistakes.
It's important not to rush out and sign up for a retake the next day. Look at your score report and focus on the areas where you scored Below Proficient. Brush up on these sections and review any information you forgot or don't understand. If you didn't take a live PMP exam prep course the first time, this may be something you want to consider now. A qualified instructor can help you to pinpoint the areas where you're struggling and help you to clarify any misunderstandings.
Retake the exam.
The Project Management Institute allows you to take the PMP exam up to three times in a single year. The cost of the exam is lower for retakes — $275 for PMI members and $375 for non-members. It's important to retake the exam within your one-year eligibility period, or else you will have to go through the entire certification process again. It's rare, but should you fail the exam all three times, you'll have to wait another year from your last test date in order to try again.
Consider other certifications.
If the worst happens and you fail all three times, you don't have to give up on becoming a certified project manager. The Project Management Institute offers a Certified Associate in Project Management (CAPM) certification as well, and the qualifications are much easier to achieve. To be eligible, you must have a secondary degree (high school diploma, associate's degree, etc.) and 1,500 hours of project experience, or you must have 23 hours of project management education by the time you sit for the CAPM exam. This certification isn't quite as prestigious as the PMP, but it will still help you stand out amongst uncertified project managers.
PMP certified professionals can also benefit from earning a Six Sigma certification. Our team has also researched the best Six Sigma certification courses if this is another certification you are looking to tackle.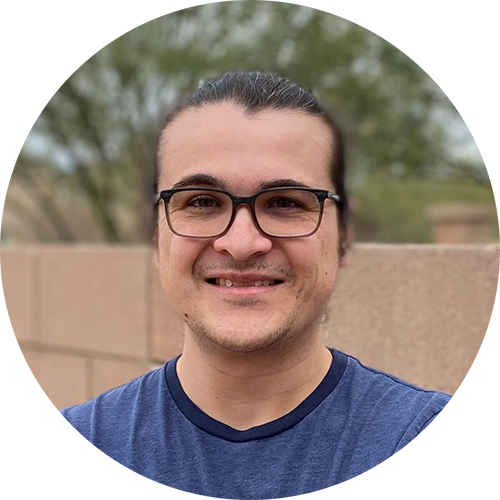 Michael Valverde is Editor-in-Chief for Testing.org. He has written hundreds of articles and blog posts for many different websites, including Forbes, Entrepreneur, and G2. He is considered an influential voice in online test prep and has collaborated with some of the top companies in accounting and finance education.