The Series 65 exam tests your knowledge of investment laws and principles, and passing it is a key step for those interested in pursuing a career as an investment advisor representative. You can study on your own, but many struggle to stay focused without a guide. A Series 65 exam prep course, on the other hand, provides a comprehensive overview of all exam material and a detailed study calendar to keep you on track. We created this guide to the best Series 65 exam prep courses to help you choose the one that's right for you.
Looking for Series 63? Here is the Testing.org Series 63 Prep Course Guide.
Our team of testing experts compared 24 of the most popular Series 65 exam prep courses to determine which best prepare you for the test. We weighed dozens of features, evaluated sample materials, and spoke to industry experts and former students of each program. In the interest of keeping our recommendations accessible to everyone, we only looked at courses that were available online. You may want to see if there are any options in your local area as well.
After analyzing our data, five companies rose above the rest. Securities Institute of America was our favorite because of its comprehensive practice exams and flexible purchasing options that allow you to choose only the study materials you want. You may prefer one of our other finalists, however, so we recommend checking out all of our reviews before you make your decision.
A Full List of Every Series 65 Exam Prep Course Worth Considering
Our five finalists are listed below followed by the other 20 companies we considered. Click on the links to visit the company websites and to read more about our top picks.
Full Reviews of the Best Series 65 Exam Prep Courses For December 2023
1. Securities Institute of America Series 65 Review

Best for practice exams.
SIA Series 65 has a lot to offer, but their best course materials are clearly their practice exams. Each of these focuses on preparing you for different areas of the Series 65 exam in different ways. Plus, they're a great tool for gauging how well you're remembering what you've learned from each lesson.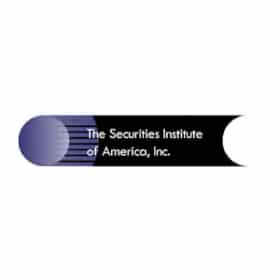 Save 12% on Securities Institute of America Series Exam Prep
What to Expect
As stated above, this course focuses heavily on test-based content. There are currently 15 different ways to customize your practice exams with SIA's program. For example, you can take exams that focus on specific topics or question types. Alternatively, you could completely randomize the tests to ensure that you're constantly working on something new. Of course, this is only scratching the surface of what this course offers.
SIA's course doesn't only consist of practice exams. It also comes with 13 hours of video lessons. These ensure that you have a proper understanding of Series 65 concepts before you take each practice exam. This is done so that the tests can reinforce what you've already learned instead of being a trial and error process.
Self-study methods are also available through SIA. Each course comes with a set of textbooks and cheat sheets. Each of these can be used to refresh your memory between study sessions. Plus, they're short enough that you can complete them during any breaks you have during the day.
Guarantee: Securities Institute of America has a Greenlight Guarantee that's a surefire way to ensure you pass your exam on the first attempt. After completing the included Greenlight Exam at the end of the course, you can expect to earn a similar score on the actual exam; after all, this is a near-perfect duplicate of the actual Series 65 exam from FINRA.
A La Carte: There's a large catalog of study materials available through this company, but you aren't forced to buy them all in one expensive bundle. Instead, feel free to pick and choose whatever resources you want to use and save some money on your total costs.
Next Steps: What's your plan after passing the Series 65 exam? If you want to take the Series 63 exam or just brush up on the essentials with continuing education, you can check out some of the bundles offered by Securities Institute of America.
Securities Institute of America Details
| Course | Price |
| --- | --- |
| 516 Page Textbook | $89.95 |
| Ebook | $89.95 |
| 1,800+ Question Exam Prep Software | $59.95 |
| 13 Hours Online Video Lecture | $99.00 |
| The Complete Self Study Solution (Everything Combined) | $200.00 |
---
2. Securities Training Corporation Series 65 Review

Best for personalized instruction.
Securities Training Corporation (STC) does its best to create a personalized learning plan for each student. It employs adaptive learning technology and custom practice exams to help you target your weak areas and optimize your study time. It's also the only one of our finalists to offer private group or one-on-one tutoring to interested parties. In-person courses are another option for New York residents, but if you don't live here, you'll have to settle for a self-paced or live online class.
What to Expect
All STC Series 65 exam prep courses include a year's access to the online textbook, final exams, and instructor support hotline. Free content upgrades are included, so you don't have to worry about studying outdated material. The Premier course adds over 850 online flashcards and nine hours of on-demand video lectures. These can also be purchased separately; however, it's better to buy them as part of a complete course because then you get a full year of access instead of the 90 days' access that comes with an a la carte purchase.
The Premier Plus Course is STC's most comprehensive option. It includes all of the materials mentioned above as well as a live online or in-person review course. There's a new course starting every month and you can view the complete schedule online. Each one runs from a Monday to a Thursday for 3.5 hours each day. These courses fill up quickly, so it's best to register as soon as possible. During the live class sessions, one of STC's qualified instructors will go over the key concepts you will be tested on and work through some exam practice questions with you. You can also ask any questions you have during this time.
STC's online resources enable you to customize your study guide series with its diagnostic quizzes, custom exam builder, and analytics to track your performance in each area. But if you find this isn't enough, you may want to consider enrolling in private tutoring. STC can accommodate individuals or small groups. Your tutor will meet with you to discuss your needs and schedule, and then the two of you will work out a custom study plan that emphasizes the subjects you need the most help with. Price varies depending on the size of your group and how much tutoring you need. Reach out to the company by phone or email to learn more.
Study Manuals: All of STCUSA's Series 65 review courses come with a study manual that's available in both digital and physical format. This is a full textbook written by securities experts that can help you understand the most complicated concepts related to your future profession, so keep it around after you pass for an easy reference once you're on the job!
Tech Support: This company has an impeccable tech support team to provide assistance when using any of their online materials. Since this is primarily a web-based curriculum, you can rest assured that everything will work properly and you can quickly get assistance if anything goes wrong.
Live Classes: The good news is that STCUSA offers live-streamed classes for students; the bad news is this is only available in their highest-priced tier. If you're trying to save money on your exam prep, you may have to sacrifice live classes to do so with this course.
Securities Training Corporation Details
| Course | Price |
| --- | --- |
| Series 65 Online Flashcards | $59.00 |
| Series 65 On-Demand Lectures | $75.00 |
| Series 65 Standard Course | $150.00 |
| Series 65 Premier Course | $170.00 |
| Series 65 Premier Plus Course | $325.00 |
Go To Securities Training Corporation Series 65

Sale – Securities Training Corporation Series 7 Starts at $247

Save $348 on Securities Training Corporation CFA Review Courses

Promo – Securities Training Corporation SIE Premier Plus on Sale at $273

Securities Training Corporation SIE Premier For Only $131 – Discount

Deal – Securities Training Corporation SIE Digital E-Course Now $120

Get 30% Off Securities Training Corporation All Securities Courses
---
3. Achievable Series 65 Exam Prep Review

Best for adaptive learning.
Students who have studied for their securities exams with Achievable have gone on to work for some of the top financial institutions in the world, including Blackrock and Goldman-Sachs. The secret to their success is a powerful adaptive learning tool that utilizes spaced repetition to ensure that each concept is fully memorized and understood before moving on.
What to Expect
For less than $200, enrolling in Achievable's Series 65 prep course provides access to their online study text, which is broken up by regular practice quizzes and full exam simulations. Each aspect of this course's design is accessible on mobile or desktop, and you can seamlessly switch between either platform without losing progress. Additionally, the entire course is powered by proprietary machine learning technology that builds a custom profile of your educational progress.
Guarantee: Achievable promises that you will be able to pass your Series 65 exam on one attempt with the help of their prep course. If you are unable to earn a passing score for any reason, they will provide you with a full refund as part of their guarantee.
Memory Building: Achievable places a lot of emphasis on reinforcing your memory while studying with their course. The adaptive learning technology that powers this platform uses spaced repetition to reintroduce certain lessons at a later date. This can be tracked alongside your overall exam progress on the course dashboard.
Missing Lectures: Although this is one of the most affordable online prep courses for the Series 65 exam, it comes at a cost. You will miss out on lectures, audio lessons, and video content when using this course; instead, all lessons are conducted over text with practice questions and tests.
---
4. ExamFX Series 65 Study Materials Review

Best for student support.
ExamFX is your best bet if you're interested in a self-study program with a little extra support. Its two self-study packages come with 24/7 email access to the company's knowledgeable instructors and phone support six days a week. ExamFX is also the only company on this list to offer a Pass Guarantee to its students. If you complete all the required course material and fail your Series 65 exam, you'll receive a full refund for the cost of the prep course. Live online and in-person classes are available to students who prefer a more interactive learning environment, but there's only one Series 65 class each month.
What to Expect
The basic Self-Study Package gives you 90 days of access to ExamFX's Interactive Learning Portal. This includes an online textbook, chapter quizzes, and simulated exams. If you're more of a visual learner, you may want to upgrade to the Video Study Package, which throws in dozens of on-demand video lectures and online flashcards. Both programs employ adaptive learning technology to optimize your study time and keep you focused on the most valuable information. Test yourself with focused quizzes on specific topics or an unlimited number of simulated exams. You may start running into repeated questions if you take too many, though.
Live in-person courses are available in Arizona, Colorado, and Illinois. Residents of other states will have to settle for a live online course if they want interactive instruction. The Series 65/66 course is held once a month over two days. Each day, you'll meet from 10 a.m. to 5 p.m. CST with an hour break for lunch. Your instructor will go over the key topics covered on the Series 65 exam and answer any questions you have. You can view the full course schedule on the company's website.
All ExamFX students can get help at any time by reaching out via email. Phone support is available six days per week for more immediate requests. Instructors are there to explain material and practice questions, but they can also help you plan your study schedule. They have access to your learner profile, so they can see how you're doing and help you pinpoint areas where you could use more practice. All ExamFX courses also come with the Pass Guarantee, which entitles you to a full refund if you fail your Series 65 exam. In order to qualify, you must pass ExamFX's Guarantee exam with an 80 percent or better within three days of taking the actual exam.
Adaptive Learning: One of the ways that ExamFX helps you quickly prepare for your FINRA exams is through adaptive learning technology. This means they track your strengths and weaknesses and generate a custom study routine that's based around your particular needs.
Multiple Exams: ExamFX provides all students with both a Readiness Exam and a Guarantee Exam. The former provides you with a benchmark to see whether or not you're ready to take the actual Series 65 test and earn a passing grade; the latter guarantees that you will earn an identical score.
Flashcards: Despite offering a Self-Study Package, this version of ExamFX's course leaves out one of the most important resources for independent study: flashcards. Instead, you'll have to upgrade to their Video Study Package if you want to access these instrumental study tools when preparing for your exam.
ExamFX Details
| Course | Price |
| --- | --- |
| Self-Study Package | $159.95 |
| Video Study Package | $229.95 |
| Live Online Study Package | $294.95 |
| Live In-Person Study Package | $294.95 |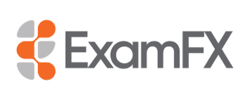 Save up to 20% on ExamFX Securities Review Courses
---
5. Kaplan Financial Review

Best for flexibility and comprehensiveness.
Kaplan Financial is one of the premier destinations for securities licensing prep courses because of its comprehensive study materials and flexible pricing structure. You can purchase all materials individually or bundle them together for considerable savings. It doesn't have the adaptive learning technology that our other finalists offer, but there are plenty of practice exams and quizzes to help you pinpoint areas of weakness.
What to Expect
Kaplan has regular live Series 65 classes starting every few weeks. In-person courses are available in 23 states — Arizona, California, Colorado, Florida, Georgia, Iowa, Illinois, Indiana, Massachusetts, Maryland, Michigan, Minnesota, Missouri, North Carolina, New York, Ohio, Oregon, Pennsylvania, Tennessee, Texas, Virginia, Washington, and Wyoming. Courses run for three days from 10 a.m. to 5 p.m. on each day with an hour break for lunch. When you sign up, you're automatically granted access to the online study materials to supplement what you learn in the lectures.
These online materials — which also make up the OnDemand course — include a video library, question bank, textbook, and several practice quizzes and exams. There's also a tool for building a custom study calendar. You insert your test date and the amount of time you plan to devote to studying and the computer will tell you what you need to do each day in order to prepare yourself. Each course comes with a five-month online access period and free content upgrades during this time. If you'd like to extend your subscription, you can purchase an additional five months for a discounted rate of $49.
The question bank, textbook, practice exams, and class sessions can all be purchased individually if you'd like to build your own custom study program. There are also two self-study bundles, but unless money is a big concern, we recommend upgrading to the Premium OnDemand Online Class. This adds a set of pre-recorded video lessons and instructor support if you run into questions.
Communication: Kaplan offers easy access to communication with their team of securities instructors, which helps avoid the major pitfalls of online education. Now, you don't have to worry about studying in a vacuum; you can reach out to your teacher almost as easily as if you were to raise your hand in a physical classroom.
Checkpoints: As you progress through Kaplan's Essential or Premium courses, you'll take regular Checkpoint Exams that evaluate your understanding of each chapter you've completed. This ensures you actually understand the material being taught to you, which can avoid any unwelcome surprises once you sit for the exam or start your job.
Basic Package: Although Kaplan offers an affordable study package for students who want the bare minimum, it's a poor decision to enroll in this course. When you compare the content of Kaplan's Basic Self-Study Package with similarly-priced offerings from Securities Institute of America and STCUSA, it's clear that they offer the better deal.
Kaplan Financial Details
| Course | Price |
| --- | --- |
| QuickSheet, 10th Edition | $14.00 |
| Online Practice and Mastery Exams Package | $25.00 |
| License Exam Manual, 10th Edition | $74.50 |
| SecuritiesPro QBank | $74.50 |
| OnDemand Online Class Only | $179.00 |
| Live Online Class Only | $179.00 |
| Live Class Only | $179.00 |
| Basic Self-Study Program | $159.00 |
| Essential Self-Study Program | $199.00 |
| Premium OnDemand Online Class | $289.00 |
| Premium Live Online Class | $289.00 |
| Premium Live Class | $289.00 |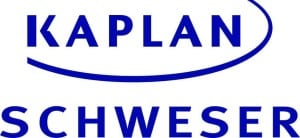 Enjoy 15% Off Kaplan CFA Review Course
---
5. Knopman Marks Series 65 Prep Course Review

Best for offline learning.
Knopman Marks focuses heavily on self-study materials that don't require a constant internet connection to complete. As such, it mainly consists of video lectures, practice exams, and textbook learning. All of this is available on-demand so you can set your own pace as you study for the Series 65 Exam.
What to Expect
Knopman's prep course grants you immediate access to a decent spread of self-study materials. Doing so ensures that you're able to mix things up as you prepare for the exam. This is done to keep you engaged and avoid burnout as much as possible. Plus, this method leads to each study method reinforcing what you've learned in other areas. That way you can easily retain the information you need to know.
All course content is also available on Knopman's mobile app, which is the main method for offline learning. Materials can be downloaded and completed via the app on your phone. Your progress will then be logged into the course as soon as you reconnect to the internet. Thanks to that, you don't need to worry about finding time to sit in front of your computer for a few hours; just take your learning on the go!
This site also offers limited live learning through their All-Access Pass. Once enrolled, students are able to attend classroom sessions and 60 minute Q&A meetings. For the most part, this course blends the self-study materials with a few live classes. Doing so makes this an effective course, even if it's clear that this isn't Knopman's main focus.
Video Content: The primary draw for students who enroll in Knopman's study courses is their video lectures. Over nine hours of content is included with their Series 65 course, and the content covers the exam in great detail while keeping students engaged.
Offline Study: Sometimes, you can't get a clear signal when trying to connect to certain online services. Fortunately, Knopman offers downloadable supplements for most of their classes that can be accessed without an internet connection; this way, there are no data-related interruptions to your study schedule.
Live Classes: If you want to enroll in live online classes, you'll have to pay for a costly upgrade to your base self-study course. This isn't too different from the other options listed here, but you may want to look into something like ExamFX instead if this is the way you prefer to study.
Knopman Marks Details
| Course | Price |
| --- | --- |
| FINRA Series 65 Exam Prep & Study Materials | $375 |
| Add Live Training | $225 |
---
The Most Important Features: Accessibility, Materials, Support and Personalization
When comparing the best Series 65 exam prep courses, we determined that the most important features were accessibility, study materials, student support, and personalization.
Accessibility
All of our finalists offer self-paced and live online Series 65 prep courses, with self-study courses being the more popular of the two. Three of our four top picks also host in-person courses in select cities around the country. Price also plays a part in course accessibility, and we preferred companies that offer several packages at different price points, so you can choose the one that best fits your budget. Kaplan won this category, thanks to its large network of in-person locations and a flexible pricing system that allows you to purchase course materials individually.
Materials
A typical Series 65 exam prep course includes some type of formal instruction — either live or pre-recorded videos — plus textbooks, flashcards, question banks, and practice tests. Access to full-length practice tests is a must because they give you an accurate estimation of your score and they can highlight areas where you need further review. Pass Perfect excels here with 30 full-length practice tests, plus thousands of additional practice questions to help you home in on difficult subjects until you master them.
Support
Students in live courses can get their questions answered during class times, but the best Series 65 prep courses also enable their self-paced students to get support when they need it. Usually, this is through email, but ExamFX and Securities Training Corporation have a support hotline as well. ExamFX is also the only company we considered to offer a pass guarantee. If you don't pass your exam after completing the course, you'll receive a full refund. There are certain requirements you must meet in order to be eligible for the guarantee, however, so make sure you are aware of these before signing up.
Personalization
Adaptive learning technology is becoming increasingly popular among online test prep courses, and it's available with three of our four finalists. It analyzes your performance on practice questions and tests and makes suggestions on where you should focus your attention for maximum effect. This streamlines the learning process and keeps you constantly challenged and engaged. Private tutoring is another way to get personalized assistance, though it is uncommon among Series 65 test prep providers. Securities Training Corporation is one of the few companies to offer it, and it's worth a closer look if you're interested in this type of program.
---
Choosing the Right Series 65 Exam Prep Course Delivery Type for You
The right type of Series 65 exam prep course for you depends on your schedule, budget, and personal preferences. We've outlined the most common types below in order from least expensive to most expensive.
Self-Paced: You pay for the study materials and review them on your own.
Live Online: You attend virtual classes over the internet.
Live In-Person: You travel to a physical location and learn in a traditional classroom environment.
Private Tutoring: A tutor works with you to design a custom study plan pinpointing the areas where you need the most practice.
Self-Paced
Pros:
Cheapest courses
Make your own schedule
Move at your own pace
Cons:
Requires self-discipline
Limited personalization
Little to no instructor help
Who It's Best For
A self-paced course is best for independent learners who like being able to move at their own place. It's also a good choice if your schedule doesn't permit attending a live class.
Live Online
Pros:
Join from anywhere
More personalized instruction
Schedule keeps you on track
Cons:
Less interactive than in-person courses
Possible technical problems
Who It's Best For
A live online course works best if you prefer learning from a qualified instructor, but you don't live near an in-person course location.
Live In-Person
Pros:
Distraction-free environment
Familiar setting
High degree of interactivity
Cons:
Requires travel
Less flexibility in schedule
More expensive than online-only courses
Who It's Best For
A live in-person course is a good choice if you prefer learning in an interactive environment that allows for more personalized instruction.
Private Tutoring
Pros:
Tailored instruction
Custom study plans
Can be done online or in person
Cons:
Costly
Often time-consuming
Who It's Best For
Private tutoring is best if you're looking to retake the Series 65 exam or if you need to bring up your score considerably.
---
Frequently Asked Question About the Series 65 Exam
We reached out to individuals who had recently taken or were about to take the Series 65 exam and asked them what questions they had about the test. Answers to some of the most common ones are listed below. If there's anything else you'd like us to add, feel free to reach out and we'll be happy to do so.
How do I register for the Series 65 exam?
Unlike some other Financial Industry Regulatory Authority (FINRA) exams, the Series 65 doesn't require you to be sponsored by a FINRA member firm in order to sit for the exam. Membership does affect the forms you must fill out in order to register, though. If you are sponsored by a member firm, you must fill out and submit a U4 form to FINRA. If you're not sponsored, then you need a U10.
Once you've registered with FINRA, you have a 120-day window in which to take the exam. The Series 65 test is administered by Pearson VUE and Prometric testing centers. Look up the testing center nearest you and schedule your exam at a time that's convenient. The test takes 180 minutes, but you should block off some extra time for arriving and checking in. Be sure you get there early. If you show up late, you won't be permitted entry to the testing room. You must bring a valid, government-issued photo ID with you to the testing center, and be prepared for additional ID checks, including fingerprint scans and a test-day photo. For full details on exam procedures, visit your test administrator's website.
You can cancel or reschedule your exam at any time up until your test day, but you may be charged a reschedule or cancellation fee if you do so without at least 10 days' notice. Changes can be made through your online account on the testing administrator's website. If you don't take the test within your 120-day window, you will have to re-register with FINRA before you can sign up for the test again.
What does the Series 65 exam test?
The Series 65 exam is a multiple-choice test that evaluates your ability to provide sound financial advice. You must understand different types of investment strategies and the laws and regulations that govern them. There are 140 questions, but only 130 of these are graded. The remaining 10 are pretest questions added by the test makers to assess the difficulty and fairness of the items. You will not know which are the pretest questions when you take the exam, so it's best to act as if they were all going to count.
The exam is not broken down into distinct sections, but it covers four main areas of investment advising. These are Economics and Business Information; Investment Vehicle Characteristics; Client Investment Recommendations and Strategies; and Laws, Regulations and Guidelines. The latter two make up the bulk of the exam, so it's important to ensure you know these areas well.
You must score a 72 percent — or 94 out of 130 — in order to pass. The exam is taken on the computer and scored electronically, so you will see how you did as soon as you've completed the test. You will also receive a score report with a breakdown of your performance in each section, so you can see which subjects you may need to review again.
What if I fail the Series 65 exam?
If you fail your Series 65 exam, that's ok. You can take it again. FINRA doesn't impose any restrictions on how many times you can take the test, though it does have some rules about how often you can take it. You must wait 30 days before you can attempt the Series 65 a second time, and if you fail three times in a row, you must wait 180 days before you try again.
Use this time wisely. Look at your score report from your first exam and review the sections you did poorly on. Think about which questions were difficult for you and why you struggled with them. You may want to consider enrolling in a Series 65 exam prep course if you didn't the first time around. It's a good idea to wait to retake the test until you feel confident in your ability to pass, but don't wait too long. It's best to take it while the information is still fresh in your mind.
When you are ready to retake the test, you must re-register with FINRA. You will be granted a new 120-day testing window. Once you've received your approval, you can register to sit for the exam with your testing center. Unfortunately, you must pay the $165 exam fee every time you take the Series 65 test.
---
The Other 20 Series 65 Exam Prep Courses We Reviewed
Bryce Welker is an active speaker, blogger, and regular contributor to Forbes, Inc.com, and Business.com where he shares his knowledge to help others boost their careers.  Bryce is the founder of more than 20 test prep websites that help students and professionals pass their certification exams.