Most states require you to pass the Series 63 licensing exam in order to legally sell securities, like mutual funds and variable annuities. The exam covers the rules and regulations governing this industry, and learning them all requires months of study. A Series 63 exam prep course can speed up the process considerably by providing a step-by-step program that takes you through all the key concepts you'll be tested on. There are many different courses out there, and it can be difficult to know which one to choose. So we put together this guide to the best Series 63 exam prep courses to help you decide.
Our research team compared 23 popular Series 63 exam prep courses to determine which best prepare you for the test. We looked at the available course formats, evaluated the quality of the study materials and spoke with former students of each program. Our goal is to provide useful recommendations to everyone, so we focused our attention on online prep courses that you can attend from anywhere. If you're interested in an in-person course, you may want to do some research and see what options are available in your area.
We ended up with four finalists. Securities Training Corporation Series 63 was our favorite because of its comprehensive study materials and the effort it puts into creating a custom study plan for each student. Everyone learns differently, however, and you may prefer one of our other top picks. We recommend checking out all of our reviews before you make a decision to ensure you find the right program for you.
A Full List of Every Series 63 Exam Prep Course Worth Considering
Our four finalists are listed below, along with the other 19 companies we considered. Click on the links to visit the company websites and to learn what we had to say about our top picks.
The 4 Best Series 63 Exam Prep Courses
Full Reviews of the Best Series 63 Exam Prep Courses
1. Securities Training Corporation Review

Best Series 63 Exam Prep for Comprehensive, Personalized Instruction
Securities Training Corporation (STC) provides all the resources you need to build a streamlined, custom study plan for the Series 63 exam. Its adaptive learning technology pinpoints the areas where you need the most help and its study calendar keeps you on track. Once you've reviewed the key concepts, you can test your knowledge with quizzes and simulated exams. If you find you're having difficulties, consider enrolling in a live online or in-person review course. Private tutoring is also an option, though this comes at a premium.
What to Expect
STC has three tiers of Series 63 exam prep to choose from. The Standard course is the most basic. It contains a textbook, study calendar and practice exams. You also get unlimited access to the instructor hotline and 24/7 technical support if you run into any trouble. The Premier course adds on-demand lectures, flashcards and greenlight exams, which let you know when you're ready to take the test. The flashcards and video lectures can be purchased individually as well, but then you only get a 90-day subscription instead of the one-year subscription that comes with a full course. All plans include free content upgrades, so if the exam format changes at all, your study materials will also change to reflect this.
You begin by taking a diagnostic exam to get some idea of what you already know. STC will analyze this information and give you study recommendations based on the results. After each practice test or quiz you take, these recommendations will be updated and you can see a breakdown of how you did on each type of question. With all this data, you'll know exactly where to focus your attention without wasting time on concepts you already understand.
The Premier Plus course is best for students who prefer being instructed by a teacher. It comes with all the Premier course online materials, plus a four-hour live review session. In-person classes are only available in Illinois, New York and Oregon. Residents of other states will have to sign up for a live online review or private tutoring. Tutoring can be done one-on-one or in small groups, either online or in person if you live near one of the company's branch locations. Contact the company to discuss your options and learn more about pricing.
Securities Training Corporation Details
| Course | Price |
| --- | --- |
| Series 63 Online Flashcards | $29.00 |
| Series 63 On-Demand Lectures | $50.00 |
| Series 63 Standard Course | $55.00 |
| Series 63 Premier Course | $125.00 |
| Series 63 Premier Plus Course | $175.00 |

Sale – Securities Training Corporation Series 7 Starts at $247

Save $348 on Securities Training Corporation CFA Review Courses

Promo – Securities Training Corporation SIE Premier Plus on Sale at $273

Securities Training Corporation SIE Premier For Only $131 – Discount

Deal – Securities Training Corporation SIE Digital E-Course Now $120

Get 30% Off Securities Training Corporation All Securities Courses
---
2. Kaplan University Review

Best for Flexible, Affordable Self-Study Courses
Kaplan Series 63 snuck onto the list because its self-study plans are the cheapest and most flexible of any company we reviewed. You can purchase each of the study materials individually or as a part of three different bundles. Each contains a custom study calendar, video lectures and practice exams to walk you through all the material you need to know for the test. Unfortunately, there are no live classes available, so if you're interested in this type of instruction, you may want to consider STC or ExamFX.
What to Expect
Your purchase buys you five months' access to Kaplan University's online study materials. This should be plenty of time for most people, but if you need more, you can buy an additional five months of access for $49. Once you've created your account, you enter your test date and how much time you can devote to studying and Kaplan generates a custom study schedule that tells you what you need to do each week in order to be prepared by your test day. The program includes free content upgrades, so if the exam format or regulations change, your course material will be automatically updated to reflect these changes. That way, you never have to worry about wasting time studying outdated material.
The textbook, question bank, practice tests and on-demand video lectures can be purchased individually, but you get the best value if you buy them in a bundle. The videos and the textbook introduce the concepts and laws you'll be tested on, and the practice questions and tests help you check your comprehension. The SecuritiesPro QBank is ideal for targeting a particular concept or question type while the full-length practice and mastery exams help you track your progress over time and estimate your score. There is no adaptive technology to offer suggestions on how you might improve, but you can figure this out for yourself by reviewing your score reports after practice exams.
Kaplan doesn't host any live Series 63 prep courses, so it's not the right choice unless you're comfortable working through the material on your own. Instructors are available via email to answer your questions, but there is no support hotline. This shouldn't be an issue for most students, but it's something you should be aware of before signing up. If it's a concern, you may want to go with ExamFX or STC instead.
Kaplan University Details
Go To Kaplan University Review
---
3. ExamFX Review

Best Series 63 Prep for Student Support
ExamFX does its best to make sure you feel supported at every step along the way. Its instructors are standing by to help you six days per week. They will answer your questions and they'll even make suggestions about how to make the best use of your study time. ExamFX is also the only company we reviewed to offer a Pass Guarantee to its students. If the course doesn't help you pass the Series 63 exam, you'll get your money back. Live courses are available, but they're only taught once per month, so you may want to check out its self-paced programs.
What to Expect
ExamFX has two self-paced courses to choose from. The Self-Study Package includes access to a digital textbook, chapter quizzes and simulated practice exams. The Video Study Package has all this, plus on-demand video lectures and online flashcards. There's no limit to the number of practice quizzes and tests you can take because a new one is generated from the question bank every time; however, if you take too many, you may start seeing repeated questions popping up. After each test, you'll get a breakdown of your scores, so you can see how well you did with each topic. This serves as a useful guide to help you figure out what you should study next.
Live in-person courses are held in Arizona, Colorado and Illinois. If you don't live in one of these states, you can always sign up for a live online class. This covers the same material as the in-person courses, except in a virtual classroom environment that you can attend from anywhere. Classes are held on a single day each month and run from 10 a.m. to 5 p.m. CST with an hour break for lunch. Your instructor will cover the key concepts and regulations you'll be tested on and run through some practice questions. You can also ask them questions through the virtual classroom tool.
Instructors are available outside of class as well. You can email them for support at any time and they will respond promptly. For more immediate concerns, try the instructor hotline, open six days a week. Instructors have access to your learner profile, so they can pull up your records and offer advice on how to make the most of your study time. All of this should leave you feeling pretty supported, but if that's not enough, there's the Pass Guarantee. As long as you pass ExamFX's Guarantee Exam with an 80 percent or better within three days of taking the exam, you're eligible for a full refund, should you fail your Series 63 test.
ExamFX Details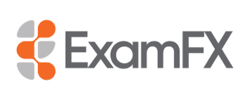 Save up to 20% on ExamFX Securities Review Courses
---
4. Pass Perfect Review

Best Series 63 Study Guide Material for Practice Tests
Pass Perfect gets you ready for the Series 63 exam through extensive simulated practice. It boasts the largest question bank of any company we looked at and 30 unique full-length practice tests. Most of its materials are designed to be studied independently, but there are live virtual review classes held once or twice a month. You can purchase this as a stand-alone product or as a bundle with the self-study materials.
What to Expect
If you're only going to purchase a single study tool, it should be the SMART 63 Interactive Web Training program. It includes a digital textbook covering more than 200 key concepts and over 2,000 practice questions. For each question, you'll get detailed feedback that explains the reasons behind each correct answer to build your comprehension. When you're ready, try one of the Mastery exams to get an estimate of your score. Pass Perfect breaks down your performance in each of the four major areas to show you which topics you need to review further.
The DATABANK contains additional practice questions, which you can turn into an unlimited number of targeted practice quizzes in each of the four main subject areas. It also contains 30 unique, full-length practice tests. These are graded in the same manner as the real test and the questions don't appear in any of the other study materials, so they should give you a pretty accurate estimation of your score. The DATABANK also contains a hyperlinked glossary to help you quickly look up unfamiliar terms without going back to the textbook.
There is no email or phone support included with Pass Perfect's self-study materials. If you want some help, your only choice is to sign up for one of its live virtual classroom review sessions. These are held on a single day once or twice per month. Each session lasts 3.5 hours and focuses on the most difficult and heavily tested material on the Series 63 exam. The instructors go over sample problems with you and they stick around after class to answer any of your questions that they didn't cover during the review.
Pass Perfect Details
| Course | Price |
| --- | --- |
| Series 63 Printed Materials | $70.00 |
| Series 63 DATABANK Practice Exams | $95.00 |
| Series 63 Live Virtual Classroom Review | $125.00 |
| SMART 63 Interactive Training | $125.00 |
| Bestseller Bundle | $135.00 |
| Comprehensive Bundle | $220.00 |
---
The Most Important Features: Access, Materials, Student Support and Personalization
We determined that the most important features to consider when choosing a Series 63 exam prep course are accessibility, study materials, student support and personalization.
Access
All of our finalists offer self-paced online courses that you can attend from anywhere with an internet connection. Three of our finalists also host live online classes for students who learn best from an instructor. These are usually short one- to two-day sessions, meant to supplement rather than replace independent study. Securities Training Corporation and ExamFX stood out the most in this category because they also offer in-person courses in select cities. Each only covers three states, however, so this type of course may not be available where you live.
Materials
Next, we compared the study materials included with each program. The bulk of the instruction is usually provided through a series of pre-recorded video lectures or live classroom sessions. Then, you reinforce what you've learned with chapter quizzes, flashcards and practice tests. Many courses also include a digital or physical textbook and a question bank. We made sure each course covers all the key concepts thoroughly and gives you ample opportunities to practice with realistic simulated exams. Pass Perfect won this category, thanks to its huge question bank and 30 full-length practice tests with questions found nowhere else in the course materials.
Student Support
The best Series 63 test prep courses give you a way to reach out to a knowledgeable instructor if you have any questions. ExamFX and Securities Training Corporation have 24/7 email support and an instructor hotline for more immediate requests. ExamFX is also the only company we reviewed that offers a Pass Guarantee. If you complete the course, but fail your exam, the company will give you a full refund of the course materials, no questions asked. There are certain stipulations you must meet in order to be eligible for the guarantee, however, so make sure you understand the conditions before you sign up.
Personalization
Everyone learns at a different pace and a good Series 63 exam prep course can accommodate everyone. Many programs employ adaptive learning technology that analyzes your performance and makes suggestions on where you should focus your attention. This optimizes your studying, so you don't have to waste time going over the material you already know well. Private tutoring is another option for students looking for a more personalized prep course; however, it is rare in this industry. Securities Training Corporation is the only one of our finalists that offers it.
Choosing the Right Series 63 Exam Prep Course Delivery Type for You
The best Series 63 exam prep course for you depends on your schedule, budget and learning style. We've listed the most common course formats below, in order from least expensive to most expensive, to help you decide.
Self-Paced: You review the course materials at your own pace when it's convenient for you.
Live Online: You log in to an online virtual classroom and learn from a remote instructor.
Live In-Person: You travel to a physical location and learn in a traditional classroom environment.
Private Tutoring: A tutor works with you to design a custom study plan tailored to your needs and goals.
Self-Paced
Pros:
Cheapest option
Plan your own schedule
Work at your own pace
Cons:
Must be self-disciplined
Less personalized
Limited instructor support
Who It's Best For
A self-paced course is ideal for independent learners who prefer the flexibility of moving at their own pace. It may be your only option if your schedule is too busy for attending a live class.
Live Online
Pros:
Join from anywhere
More individual instruction
Structure keeps you on track
Cons:
Not as interactive as in-person courses
Potential for technical difficulties
Who It's Best For
A live online class works well for those who prefer to learn from an instructor but don't live near any in-person courses. It's also a good fit if travel issues prevent you from showing up in person for classes.
Live In-Person
Pros:
Distraction-free environment
Familiar setting
Live interaction with others
Cons:
Requires travel
No schedule flexibility
More expensive than online-only courses
Who It's Best For
An in-person course is a good fit if you enjoy learning in an interactive environment alongside others. It also works well for those who have a hard time staying focused when studying on their own.
Private Tutoring
Pros:
Tailored instruction
Personalized study plans
Can be online or in person
Cons:
Expensive
More time-consuming
Who It's Best For
Private tutoring is worth considering if you're looking to retake the Series 63 exam or you need to bring up your score considerably.
Frequently Asked Questions About the Series 63 Exam
We spoke to people who had recently taken or were about to take the Series 63 exam. We asked them what questions they had about the exam and we've answered some of the most common ones below. If there's anything else you'd like to know, reach out to us and we'll be happy to help.
How do I register for the Series 63 exam?
The Series 63 exam is one of the few securities licensing exams that doesn't require you to be sponsored by a Financial Industry Regulatory Authority (FINRA) member firm in order to sit for the test. All you have to do is fill out the appropriate paperwork — a U4 if you are sponsored by a FINRA member firm or a U10 if you're not — and pay the $125 exam fee. Submit these to FINRA and they will send you an approval notice, giving you a 120-day window in which to schedule your exam.
The Series 63 exam is administered by Pearson VUE and Prometric testing centers nationwide. Once you've registered with FINRA, you can sign up to take your exam at the testing center nearest you. Choose the date and time that works best with your schedule. The exam lasts 75 minutes, but you should block off additional time for finding the test center and checking in. Make sure you arrive at least a few minutes early. If you show up late, you won't be allowed into the testing room and you'll forfeit your exam fee.
When you arrive at the testing center, you must bring a valid, government-issued photo ID and present this to the test administrator. They may also require you to complete additional identity verification steps, like a fingerprint scan or a test-day photo. You aren't allowed to bring anything with you into the testing room. Your exam proctor will provide you with a secure locker where you can store your belongings until the exam is finished. For a full list of test-day procedures, visit your test administrator's website.
What does the Series 63 exam test?
The Series 63 exam is a 65-question multiple-choice, computer-based exam. Only 60 of the questions count toward your final score. The remaining five questions are pretest items, added by the test makers to assess their difficulty and fairness. The ones that pass will be added to future versions of the exam as graded items. You will not know which are the pretest questions when you take the test, so treat them all as if they were going to count.
The exam isn't broken down into distinct sections, but it always contains the same specifications. Approximately 45 percent of the exam is concerned with regulations that investment advisors must follow. Ten percent is about remedies and administrative provisions. Communicating with clients makes up 20 percent and the last quarter deals with ethical practices and obligations. You can see a more granular breakdown of each exam section on the North American Securities Administrators Association (NASAA) website.
You must score a 72 percent or better in order to pass, which comes out to at least 43 out of 60 questions correct. You will receive your results as soon as you've finished the exam. Your report tells you if you've passed and gives you a breakdown of your performance in each of the key areas. FINRA will post your official results online within three days of the exam.
What if I fail the Series 63 exam?
FINRA doesn't place any restrictions on how many times you can take the Series 63 exam. There are rules about how often you can take it, though. If you fail your exam, you must wait 30 days before trying again. If you fail the exam three times in a row, you must wait 180 days before your next attempt.
Use this waiting period to review the exam material, giving special attention to the concepts you struggled with the most. Let the results from your score report guide you. If you excelled on the Ethical Practices section of the exam, you probably don't need to review that information as much as the other sections. If your scores were low across the board, you may want to consider signing up for a Series 63 exam prep course or private tutoring if you didn't do this the first time.
When you're ready to retake the exam, you must fill out your U4 or U10 form again and submit it, along with the $125 fee, to FINRA. It will send you a new approval, which gives you a new 120-day testing window. Then, you are free to make another appointment at your testing center.
---
The Other 19 Series 63 Exam Prep Courses We Reviewed
Bryce Welker is an active speaker, blogger, and regular contributor to Forbes, Inc.com, and Business.com where he shares his knowledge to help others boost their careers.  Bryce is the founder of more than 20 test prep websites that help students and professionals pass their certification exams.