Passing the Series 6 exam is a key step if you're interested in selling mutual funds, variable annuities and variable life insurance. This comprehensive assessment tests your understanding of investment practices, and passing it requires significant study. A Series 6 exam prep course is a good place to begin. We put together this guide to the best Series 6 exam prep courses to help you sort through the options and choose the one that's best for you.
We started with 27 of the most popular Series 6 prep courses. In order to be one of our finalists, a company must offer a thorough study program that can be accessed by students nationwide. We weighed dozens of features and sorted them into four main categories: accessibility, comprehensiveness, study materials and student support. Then, we reached out to students of our remaining courses to learn what they had to say about their experiences.
We ended up with five prep course providers that we felt confident recommending. Securities Institute of America is the one we liked best because of its variety of course formats and thorough coverage of the material. You may prefer one of our other finalists, though, so we recommend checking out all of our reviews before you make a decision.
A Full List of Every Series 6 Exam Prep Course Worth Considering
Our five finalists are listed below, along with the other Series 6 prep courses we didn't choose. You can learn more about each of them and view courses on the company websites by clicking on the links.
The 5 Best Series 6 Exam Prep Courses in October 2023
Full Reviews of the Best Series 6 Exam Prep Courses
1. Securities Institute of America Review

Best Series 6 for Pass Guarantee
Securities Institute of America is a company that partnered with Wiley— one of the oldest education companies with over 200 years of experience helping students pass their exams and start careers in finance. They've combined traditional wisdom with modern teaching techniques to offer aspiring securities professionals with the tools needed to guarantee a passing score on their FINRA licensing exams.
What to Expect
This Series 6 course offers a mixture of the most popular study materials, including video content, study texts, and a test bank full of realistic practice questions. If you shop around, you may be able to find a course that offers more of one given material; however, the main benefit to Securities Institute of America's course is that you get just enough of each to adequately prepare you for the test without wasting your time or causing you to burn out early.
Take their video content as an example. Although this is probably the most popular way for modern students to learn, it's only effective to a point— eventually, even the best student will struggle to pay attention and get distracted. That's why you only get ten hours of video content with this course that's spread out into 12 videos. It's just enough to get the point across, and you can supplement each lesson by using the other content at your disposal.
The same approach is true for their practice questions. Over 1,500 are available, which is more than enough for you to get sufficient practice to handle this 50-question exam. And with 9 months of access, you can take as much time as you need — within reason — to work through it all.
However, the most important feature included with this course is the Greenlight Exam, which is part of Securities Institute of America's Greenlight Guarantee. Taking this test will provide you with a near-perfect replica of the actual Series 6 exam; therefore, your proficiency on it will accurately reflect your performance on the real thing. This is what SIA guarantees— so if you pass this test but fail the real one, you'll get all your money back.
Greenlight Guarantee: Before finishing this test prep course, you're required to take a Greenlight Exam that closely emulates the actual Series 6 exam. If you can pass this test, you should have no problem whatsoever passing the full exam: that's what SIA guarantees!
Textbook: Alongside their robust library of study materials, Securities Institute of America also includes a full textbook with hundreds of extra practice questions. This is a fantastic learning resource if you want to spend some time away from a screen while studying for your exams.
Bundles: Once you pass your Series 6 exam, you may be interested in continuing your education and furthering your securities career with additional licenses. If so, you should check out some of the bundle deals SIA provides, such as their Series 6 and Series 63 bundle.
Securities Institute of America Details
| Course | Price |
| --- | --- |
| 384 Page Textbook | $69.95 |
| Ebook | $69.95 |
| 1,500+ Question Exam Prep Software | $48.95 |
| 10 Hours Online Video Lecture | $99 |
| The Complete Self Study Solution (Everything Combined) | $159.00 |
Get Best Price On SIA Series 6 Now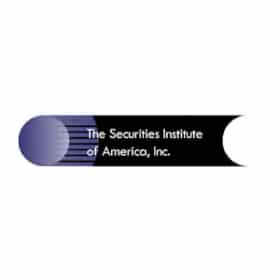 Save 12% on Securities Institute of America Series Exam Prep
View More
---
2. Securities Training Corporation Review

Best for Repeat Series 6 Test Takers
Securities Training Corporation (STC) is the only company on the list to offer a program specifically tailored to students who are retaking the Series 6 exam. This targeted approach homes in on the areas where you need the most practice and can get you ready to retake the exam in four to six weeks. First-time test takers will want to check out STC's three comprehensive prep courses that cover all the exam topics in greater depth through a series of videos, flashcards and textbooks.
What to Expect
If you're new to the Series 6 exam, your first step is to choose which plan is right for you. All STC's packages include a study manual, practice exams and a study calendar to keep you on track. The Premier course adds more practice quizzes and tests, video lectures and a set of over 900 online flashcards for reviewing material. The Premier Plus program includes everything from the Premier package, plus a two-day live online or in-person seminar to clarify and reinforce the concepts you've learned. In-person seminars are only available in Illinois and New York.
Repeat test-takers can skip right to the BOOST program. This short course is designed for students who have been unsuccessful studying with other companies' materials. It targets the areas where you need improvement to streamline learning and clear up any misunderstandings. This program is cheaper than STC's other courses at just $99 and includes access to the company's online question bank, flashcards and video lectures. It also comes with four- and six-week study schedules to help quickly prepare you to retake the exam.
All packages include 24/7 technical support and an instructor hotline that's available during business hours. Few other Series 6 exam prep courses give their self-paced students a means of reaching out for help, so STC is a smart choice if you're interested in this type of program. Premier Plus students can also get help during the live online or in-person class sessions.
Live Study: Enrolling in STCUSA's Premier Plus course provides access to live lectures. These are taught by the same instructors who designed the rest of the course, so it provides you with a great opportunity to ask pointed questions and have a dialogue with your teacher.
Q&A: Every week, students can participate in Q&A sessions with their instructors. This is yet another way STCUSA allows you to communicate directly with teachers, making them one of the best online FINRA resources for interpersonal learners.
Tutoring: Unfortunately, one suspiciously absent feature from STCUSA's library is tutoring. That being said, the numerous methods of getting in touch with your instructors can provide many of the same benefits you would otherwise receive from an academic tutor.
Securities Training Corporation Details
| Course | Price |
| --- | --- |
| Series 6 Online Flashcards | $49.00 |
| Series 6 BOOST Program | $99.00 |
| Series 6 Standard Course | $125.00 |
| Series 6 Premier Course | $219.00 |
| Series 6 Premier Plus Course | $275.00 |
---
3. ExamFX Review

Best Series 6 Prep Course for Student Support
ExamFX is dedicated to supporting its students from start to finish. The lessons are clear and easy to follow, but if you run into trouble, you can contact an instructor by phone or email six days a week. ExamFX is also the only company we reviewed that offers a money-back Pass Guarantee to its students. There are certain criteria you must meet in order to qualify for the guarantee, however, so make sure you read the fine print carefully before you sign up.
What to Expect
ExamFX is best known for its self-study and live online Series 6 courses. In-person courses are an option as well if you're a resident of Arizona, Colorado or Illinois. The live instruction is spread over two days with six hours of instruction on each day. You can view the full calendar on the company's website and choose the dates that are most convenient for you. In addition, live courses include access to the online Interactive Learning Portal and the on-demand video lectures.
The online study materials employ adaptive learning technology. As you answer practice questions and complete simulated exams, ExamFX will track how you do and target the areas you need to review further. The constant challenge keeps you engaged and helps you move through the material in the most efficient way. Practice exams are drawn from the question bank and you get a new set each time, so you can take as many practice tests as you like. You may start seeing some duplicate questions after a while, though.
You can reach out to ExamFX's trained instructors Monday through Saturday by phone or email. They're there to answer any questions you have and give you advice on how to tackle certain questions. Instructors have access to your learner profile, so they can also make suggestions on what you should study next. All of ExamFX's courses come with a money-back guarantee if you don't pass your Series 6 exam. In order to qualify, you must pass ExamFX's Guarantee Exam with an 80 percent or better within three days before your real test date.
Practice Exams: Among many other features, ExamFX offers unlimited practice exams for students. This means you can get as much practice as you need to get comfortable with the format and content contained on your full exam.
Saves Time: ExamFX designed their FINRA review courses to be completed quickly without having any negative consequences on your overall exam preparedness. As a result, you should consider this course above the others if you're interested in saving as much time as possible on your study schedule.
Access Period: Since this course is designed to be completed quickly, it shouldn't come as a major surprise that you only have three months of access. If you prefer to take your time when preparing for your exams, I recommend enrolling in a different course such as Securities Institute of America.
ExamFX Details
| Course | Price |
| --- | --- |
| Self-Study Package | $149.95 |
| Video Study Package | $209.95 |
| Live Online Study Package | $259.95 |
| Live In-Person Study Package | $259.95 |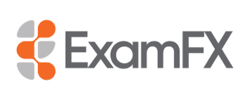 Save up to 20% on ExamFX Securities Review Courses
View More
---
4. Kaplan University Review

Best for comprehensiveness and flexibility
Kaplan Series 6 gives you the tools you need to study the way you want, whether that's with books or videos, in a classroom or on your own. It boasts the largest network of in-person courses of any company on our list as well as self-paced and live online options for students who need a little more flexibility. All course materials can be purchased individually, but you'll get the best value if you bundle them together.
What to Expect
If you're interested in a live in-person Series 6 exam prep course, Kaplan should be your first stop. It offers regular two-day courses in select cities in California, Colorado, Florida, Georgia, Iowa, Illinois, Indiana, Massachusetts, Maryland, Michigan, Minnesota, North Carolina, New York, Ohio, Pennsylvania, Texas, Washington and Wisconsin. If you don't live in one of these states, consider signing up for a live online class instead. Each course runs from 8:30 a.m. to 5 p.m. with an hour break for lunch. During the classes, your instructor will go over all the major topics that are covered on the exam and you can ask questions about anything you don't understand.
Classes can be purchased as a standalone product or as part of a bundle that includes access to the online course materials. These include the on-demand video library, Kaplan's License Exam Manual and the SecuritiesPro QBank. There are also several practice exams to help you track your progress as you proceed through the course. All materials deal with the current version of the Series 6 exam. If it changes, Kaplan will update its content free of charge, so you're always studying the right content. Each study package comes with five months of access to the online materials, and you can extend this for another five months for $49 more.
Premium-level students can speak to their instructors in and out of class if questions come up. But the majority of course materials are self-paced, so you should be comfortable with teaching yourself. Kaplan does help you build a custom study schedule based on your study time frame and exam date, and you can pinpoint areas of weakness with the section quizzes. You're responsible for keeping yourself on track, though, and making sure you're focusing on the right topics.
Bundles: Much like our top pick, Kaplan offers enticing bundle offers for students who plan on earning additional FINRA licenses in order to advance their careers. This includes a Securities Industry Essentials bundle, as well as one that includes study materials for the Series 63 exam.
Instructor: Kaplan's securities courses are taught by expert instructors who understand the material and the profession inside and out. You can also communicate with your instructor directly if you're ever stuck on a specific problem or subject and need some personal assistance.
Audio: Unfortunately, Kaplan's Series 6 course is missing any kind of audio-focused content. Adding something as simple as audio lectures would be extremely helpful to a specific demographic of students, so it's disappointing to see this absent from their catalog.
Kaplan University Details
| Course | Price |
| --- | --- |
| QuickSheet | $14.00 |
| Online Practice and Mastery Exams Package | $25.00 |
| License Exam Manual, 10th Edition | $69.50 |
| SecuritiesPro QBank | $69.50 |
| OnDemand Online Class Only | $169.00 |
| Live Online Class Only | $169.00 |
| Live Class Only | $169.00 |
| Basic Self-Study Course | $149.00 |
| Essential Self-Study Course | $189.00 |
| Premium OnDemand Online Class | $269.00 |
| Premium Live Online Class | $269.00 |
| Premium Live Class | $269.00 |
---
5. Pass Perfect Review

Best Series 6 Test Prep for Practice Tests
Pass Perfect is your best bet if you prefer to study in conditions that simulate the real test. Its practice question bank contains over 4,000 questions that can be turned into an unlimited number of quizzes. There are also 30 unique full-length practice exams to help you measure your progress. These materials can be purchased separately or as part of a comprehensive self-paced or live online course. Pass Perfect doesn't offer any in-person courses, so if you're interested in these, you should check out one of our other finalists.
What to Expect
All of Pass Perfect's study materials can be purchased individually or as part of a bundle. The SMART 6 Interactive Web Training tool is a good place to begin if you're just interested in a basic review course. It includes an e-textbook covering over 900 concepts and a huge question bank for testing your understanding. The tool analyzes your performance and provides detailed feedback on each question you get wrong. Then, it generates a custom study plan that emphasizes the topics you need to review further.
The Comprehensive Bundle provides the most complete Series 6 exam instruction. It contains the SMART 6 Interactive Web Training tool, a set of printed materials and study guides, and a three-day live online virtual classroom review. Reviews occur about once a month and last about four and a half hours each day. Instructors will go through key concepts and sample problems and answer any questions you have about the material. They will also stick around after class to answer your questions one on one.
If you prefer having some means of instructor support, you should pay the extra to sign up for the virtual classroom review because the self-paced courses leave you on your own. This shouldn't be an issue for most students. The material is laid out clearly and the software constantly adjusts to give you a personalized study program. But if you do get stuck, none of that will replace having access to a live human who can explain the concepts to you.
Pass Perfect Details
| Course | Price |
| --- | --- |
| Series 6 DATABANK Practice Exams | $85.00 |
| Printed Materials | $90.00 |
| SMART 6 Interactive Training | $125.00 |
| Bestseller Course | $145.00 |
| Live Virtual Classroom Review | $250.00 |
| Comprehensive Course | $325.00 |
---
The Most Important Features: Accessibility, Comprehensiveness, Materials and Support
Each Series 6 prep course was evaluated in four categories: course accessibility, comprehensiveness, study materials and student support.
Accessibility
Some students enjoy learning on their own while others prefer the guidance of a trained instructor. A good Series 6 exam prep company should be able to accommodate both. All of our finalists offer self-paced or live online courses that you can attend from anywhere. Three of our four picks also offer in-person courses in select cities around the country. Price also plays a part in accessibility, and the best exam prep companies give you a choice of several packages so you can choose the one that fits in with your needs and budget. Kaplan performed the best in this category. It has the most in-person courses of any company we looked at, and you can purchase all of its materials individually or in bundles.
Comprehensiveness
We made sure each of our finalists cover all Series 6 exam topics in depth and give you plenty of opportunities to reinforce what you've learned. Then, we spoke to students who had taken each of the courses to learn about any positive or negative experiences they had. All of our finalists performed well here, but Kaplan and Securities Training Corporation stood out, thanks to their detailed live and on-demand lectures and free content upgrades whenever the exam format changes.
Materials
Then, we looked at the study materials that were included in the prep course. Often, these included on-demand video lectures, a study guide, flashcards and practice questions. Full-length practice tests are also essential because they give you a feel for the exam format and time constraints. You can use them to estimate your score and pinpoint weak areas as well. Pass Perfect outdid the rest here with adaptive learning technology that targets the topics you're struggling with and an impressive 30 full-length practice tests.
Support
In a live class, you can ask your instructor questions if you don't understand something. The best companies give support to their self-paced students as well. Securities Training Corporation provides an instructor hotline with all of its packages, so you can get the answers you need right away. ExamFX offers email and phone support along with a money-back guarantee to students who don't pass their Series 6 exam after completing one of the company's prep courses. In order to qualify, you must pass ExamFX's Guarantee Exam with an 80 percent or better within three days prior to taking your actual exam.
---
Choosing the Best Series 6 Prep Course Delivery Type for You
Series 6 exam prep courses are available in three common formats. We've listed each of them below in order from least expensive to most expensive.
Self-Paced: You buy the course materials and review them at your own pace.
Live Online: You log in to a virtual classroom and learn from a remote instructor alongside other students.
Live In-Person: You travel to a real classroom and learn alongside other students.
Self-Paced
Pros:
Cheapest courses
Learn on your own schedule
Move as quickly or as slowly as you want
Cons:
Must be self-disciplined
Little to no personalization
Limited student support
Who It's Best For
A self-paced course works well if you enjoy learning on your own or your schedule doesn't permit attending a live class.
Live Online
Pros:
Can attend anywhere
More personalized instruction
Clear course structure
Cons:
Less interactive than in-person course
Potential for technical problems
Who It's Best For
A live online course is best if you prefer the interactivity of a classroom environment, but you don't live near an in-person course location.
Live In-Person
Pros:
No distractions
Familiar setting
Highly interactive
Cons:
Requires travel
No flexibility in schedule
More expensive than online-only courses
Who It's Best For
A live in-person course is best if you want a highly interactive learning environment and you don't mind a little bit of travel. These courses are only available in select cities, so there may not be any in your area.
---
Frequently Asked Questions About the Series 6 Exam
We spoke to several people who had taken the Series 6 exam to learn more about what questions they had prior to taking the test. We've answered some of the most common ones below. If there's anything else you'd like us to add, feel free to reach out and let us know.
How do I register for the Series 6 exam?
Before you register for the Series 6 exam, you must make sure you're eligible to sit for it. The Series 6 exam is only open to those who are sponsored by a firm that is registered with the Financial Industry Regulatory Authority (FINRA) or an approved state regulatory authority. Your employer must submit the appropriate paperwork to register you with FINRA or the appropriate agency. Then, you have a 120-day window to schedule an appointment for your Series 6 exam.
Once you've registered with FINRA, you can sign up for the test. Log in to your FINRA account, select the Series 6 exam and choose the date and time that works best for you. The exam takes approximately two hours and 15 minutes to complete, but you should block off some extra time for checking in. The test is administered at Pearson VUE and Prometric testing centers nationwide, so look up the one nearest you. You must pay the $100 exam fee when you sign up in order to reserve your place.
Make sure you arrive at the testing center early. You won't be permitted to enter the testing room if you show up late. Bring a valid, government-issued photo ID and be prepared for other security checks, including fingerprint scanning and a test-day photo. You aren't permitted to bring anything into the testing room with you. Your exam proctor will provide a basic calculator and some dry erase boards you can use as scratch paper. All other items must be stored in a secure locker and cannot be accessed again until the test is complete. For a full list of test-day procedures, visit FINRA's website.
What does the Series 6 exam test?
The Series 6 exam measures your knowledge of variable contract products and your role as an investment company representative. It's a 105-question multiple-choice exam that awards points based on how many questions you get correct. There is no penalty for answering incorrectly, so it's best to make an educated guess if you're not sure of an answer. You must score a 70 percent or better in order to pass.
The exam covers four main job functions. There are 22 questions about regulatory fundamentals and business development, 47 questions on evaluating customers' financial situations and making recommendations, 21 questions on managing accounts and 10 questions on handling customer purchase and sale instructions. These functions are not broken down into separate categories, so they could appear in any order.
Each test also contains five unscored pretest questions. These are included by the test makers to assess the fairness and difficulty of the items. The ones that pass may appear on future Series 6 exams as graded questions. There is no way of knowing which are the pretest questions, so you must treat all of them as if they were going to count.
What if I fail the Series 6 exam?
Once you've finished with the exam, you will receive your unofficial scores immediately. This will tell you whether or not you've passed the test and how you did in each of the four sections. Your official scores will be posted online within three business days. You must score a 70 percent or better in order to pass. If you don't do this on your first try, you must take the exam again.
FINRA mandates that you wait 30 days before taking the test again. Then, you must re-request the exam through your FINRA account and pay the test fee a second time. Once you're approved, you can set up a new test date. If you fail the exam three times in a row, you must wait 180 days from your last attempt before you can try again.
Use your waiting period wisely. Review the exam material and focus on the topics you struggled with. Your score report can give you some idea of where you need more improvement. It breaks down your score by sections, so you can see which ones were your weakest. Spend the most time here. If you didn't take a Series 6 exam prep course the first time around, you may want to consider signing up for one before you retake the test.
---
The Other 23 Series 6 Exam Prep Courses We Reviewed
Bryce Welker is an active speaker, blogger, and regular contributor to Forbes, Inc.com, and Business.com where he shares his knowledge to help others boost their careers.  Bryce is the founder of more than 20 test prep websites that help students and professionals pass their certification exams.